Fans Are Convinced Hailey Bieber Is Pregnant After She Walks Grammys Red Carpet In Flowing Gown With Husband Justin Bieber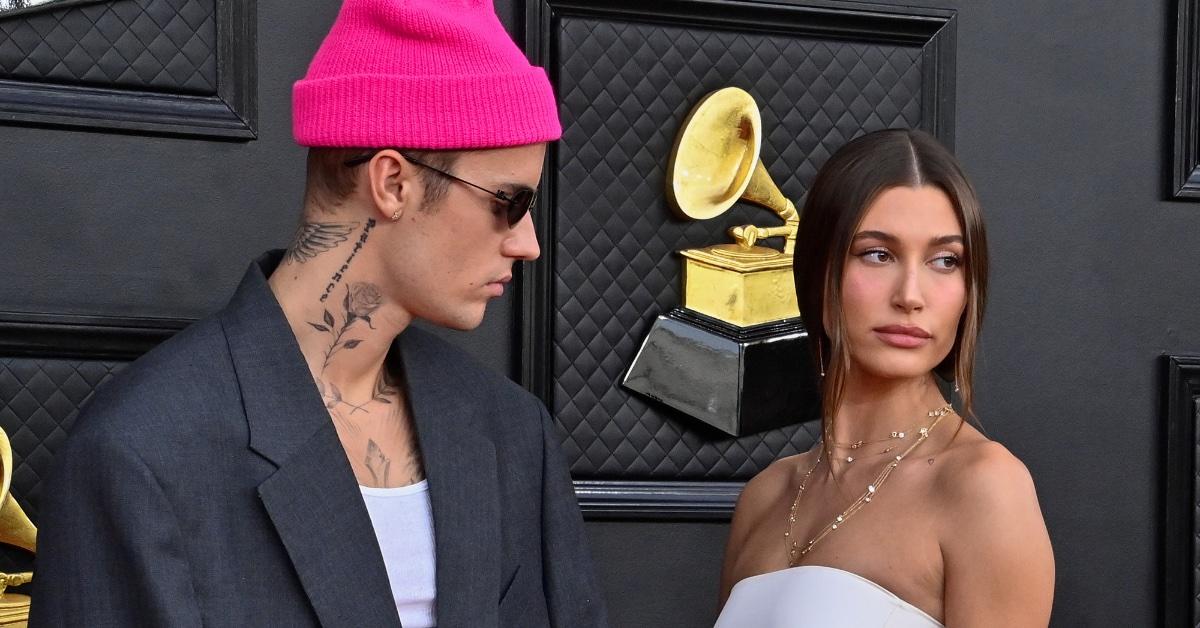 Is a little Belieber on the way? Fans were speculating that Hailey Baldwin is pregnant after seeing what appeared to be a "baby bump" during her appearance at the 2022 Grammy Awards this weekend.
The model was a vision on Sunday wearing a white Saint Laurent gown while joined by her husband, Justin Bieber, for the star-studded ceremony, and some fans felt it was a carefully-crafted style choice.
Article continues below advertisement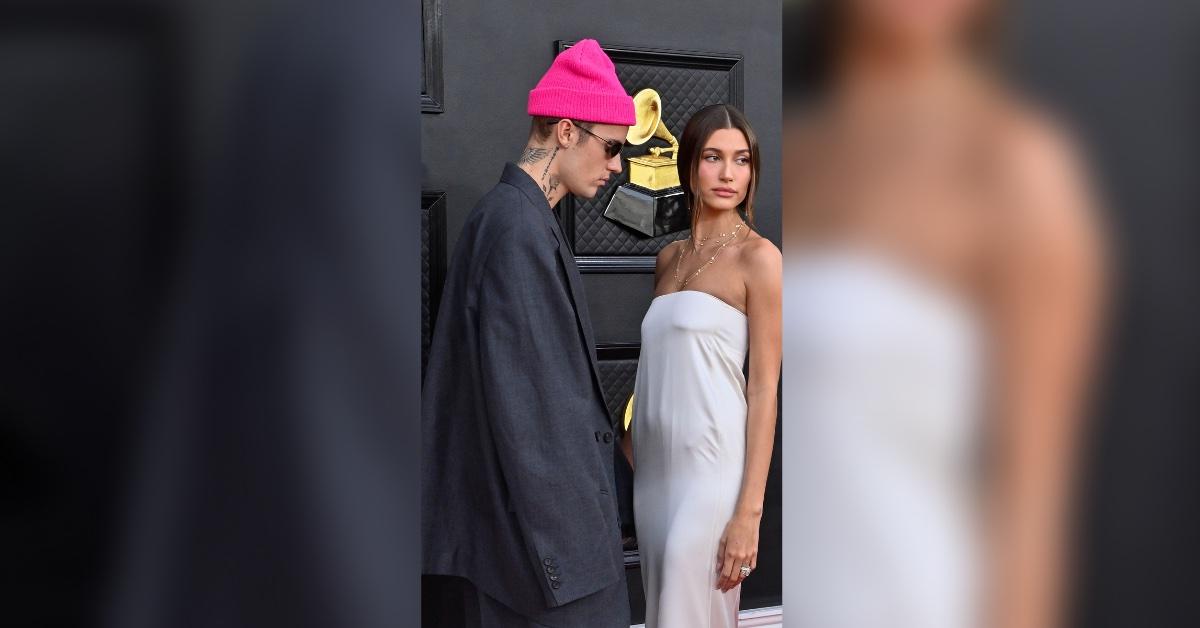 "Is that a baby bump?" one person questioned, to which another social media user replied, "I was gunna comment this." A third theorized, "The best accessory: a baby bump."
Although many fans were hopeful for a baby announcement, Hailey tells RadarOnline.com she is not pregnant.
The Vogue cover girl kept it simple for her big night out, wearing her hair in a tousled low ponytail with minimal jewelry on.
Article continues below advertisement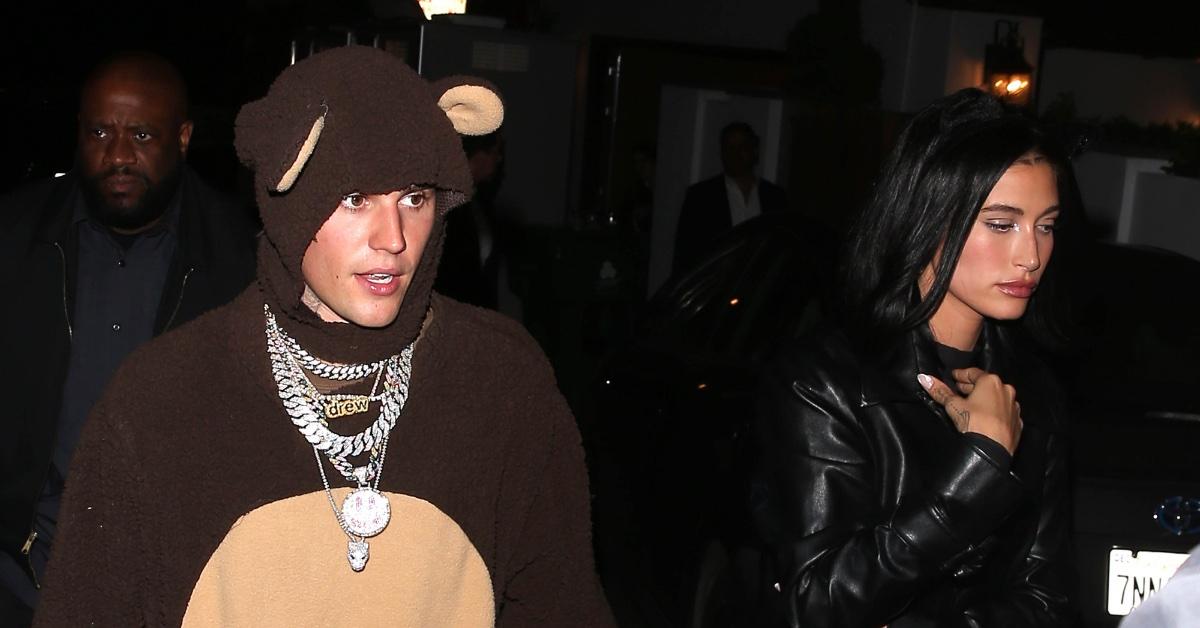 Over the years, Justin and Hailey have been candid about their hopes to start a family one day. In February, she dished over her plans for the future and revealed she isn't in a rush to have children.
"There's this thing that happens for women when you get married. Everybody always assumes it's: First comes love, then comes marriage, then comes the baby. Well, what about all the things I want to accomplish in my business?" Hailey said in an interview with The Wall Street Journal.
"I think I had it ingrained in my head that I was going to want to have kids right away and I was going to want to have kids super, super young," she continued. "Then I turned 25 and I'm like, I'm still super, super young!"
Article continues below advertisement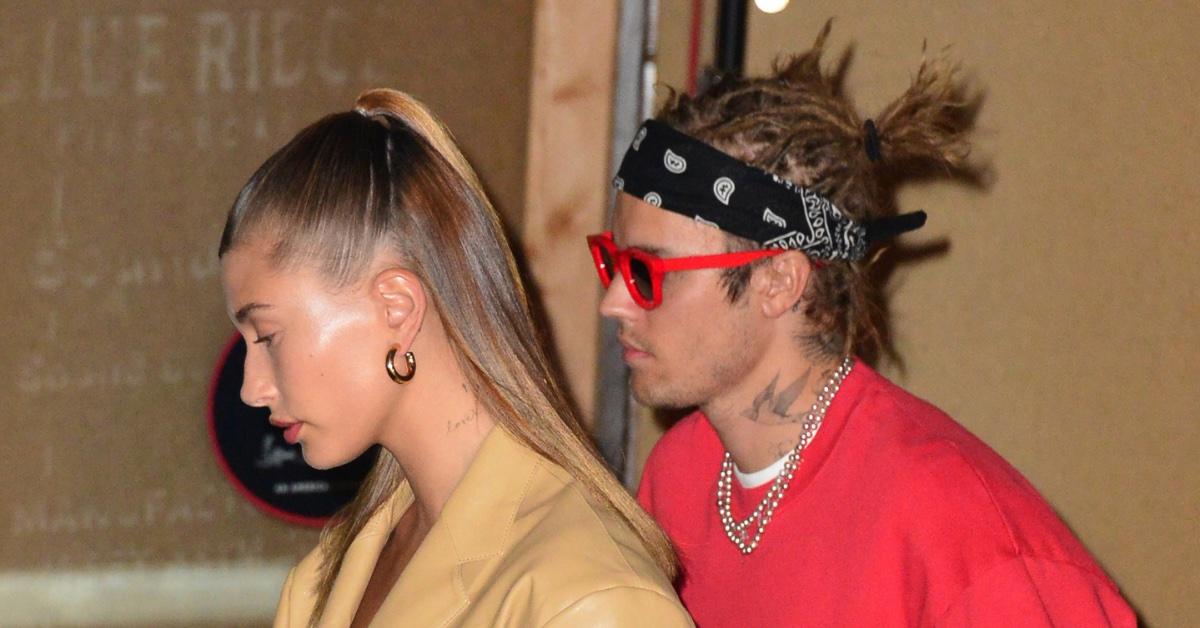 Justin also shared his excitement to eventually grow their brood during a December 2020 interview on The Ellen DeGeneres Show.
"I am going to have as many [kids] as Hailey is wishing to push out," the Peaches singer said. "I'd love to have myself a little tribe. But, yeah, it's her body and whatever she wants to do. I think she wants to have a few."
The Grammy winner and Hailey started dating in 2015 and were off-and-on until he proposed during a Bahamas vacation in July 2018. They first exchanged their vows in November 2018, tying the knot a second time in front of family and friends in South Carolina in September 2019.