GoFundMe For Texas Shooting Victim & Husband Reaches $2 Million After His Sudden Death Leaves 4 Children Mourning Their Parents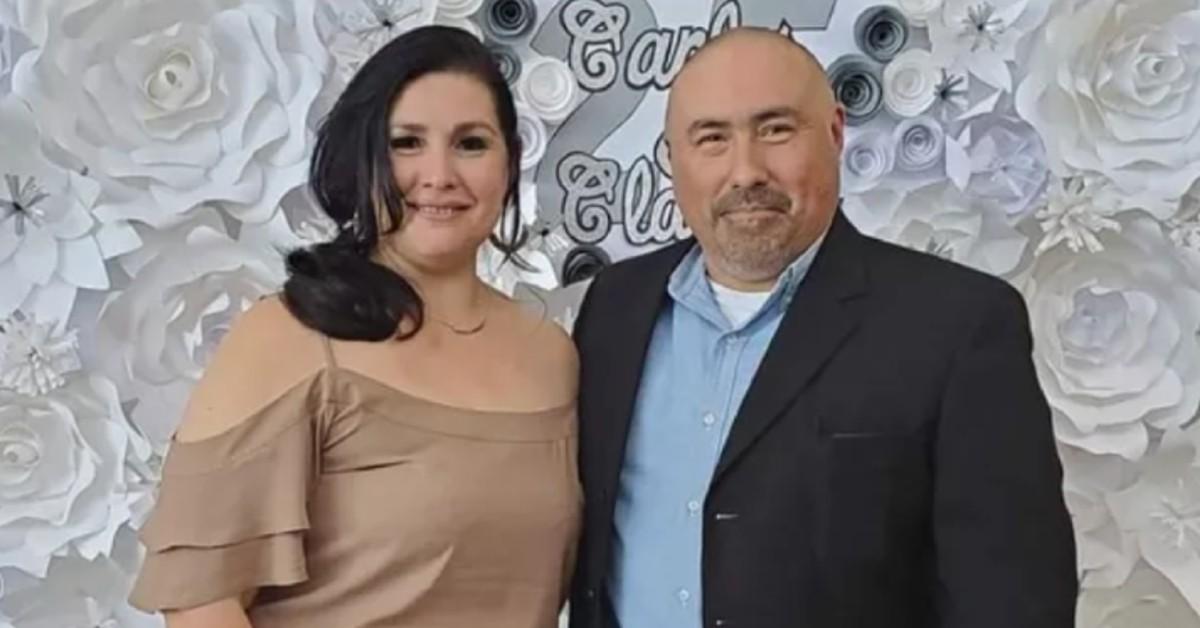 A GoFundMe campaign for Robb Elementary School shooting victim Irma Garcia and her husband, Joe, who died days after the tragedy, has reached more than $2 million.
People from all over the world have donated to the Garcia family and others impacted in the wake of the horrific massacre in Uvalde on Tuesday, leaving 19 children and two teachers dead.
Article continues below advertisement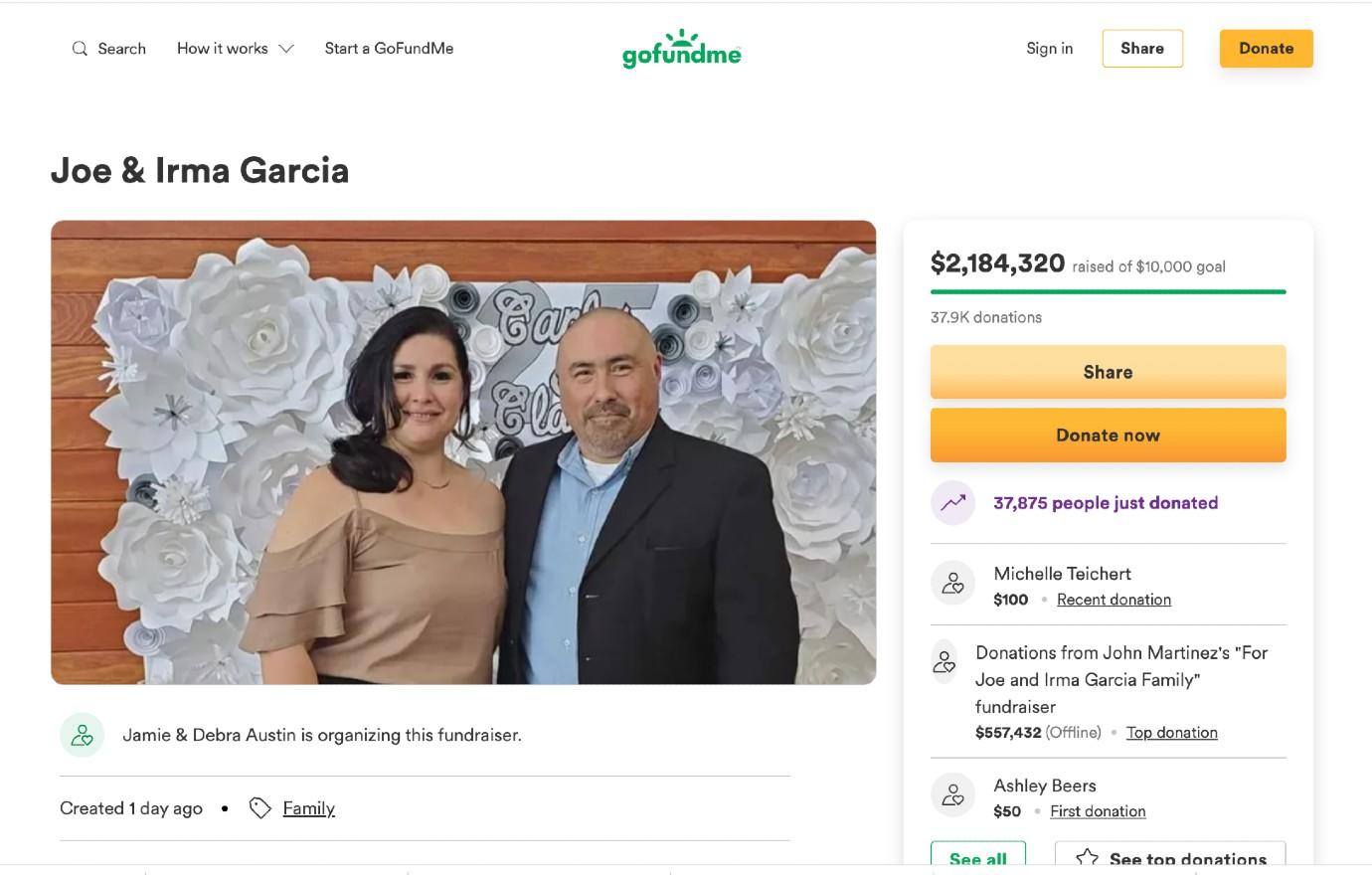 Fourth grade teacher Irma and her co-teacher, Eva Mireles, sacrificed their lives in an effort to save their young students that fateful day.
"Eva Mireles and Irma Garcia were two of the greatest teachers Uvalde, [Texas] has ever known," Natalie Arias, a local education specialist, tweeted. "Their classroom was full of fun, growth, giggles, teamwork, and, most of all, love."
Article continues below advertisement
On Thursday morning, just two days after the terror, Irma's grief-stricken husband of 24 years suddenly died after reportedly suffering a heart attack at home. Joe was seen dropping off flowers at his wife's memorial hours before he passed.
They were high school sweethearts and shared four children, ages 23, 19, 15 and 13.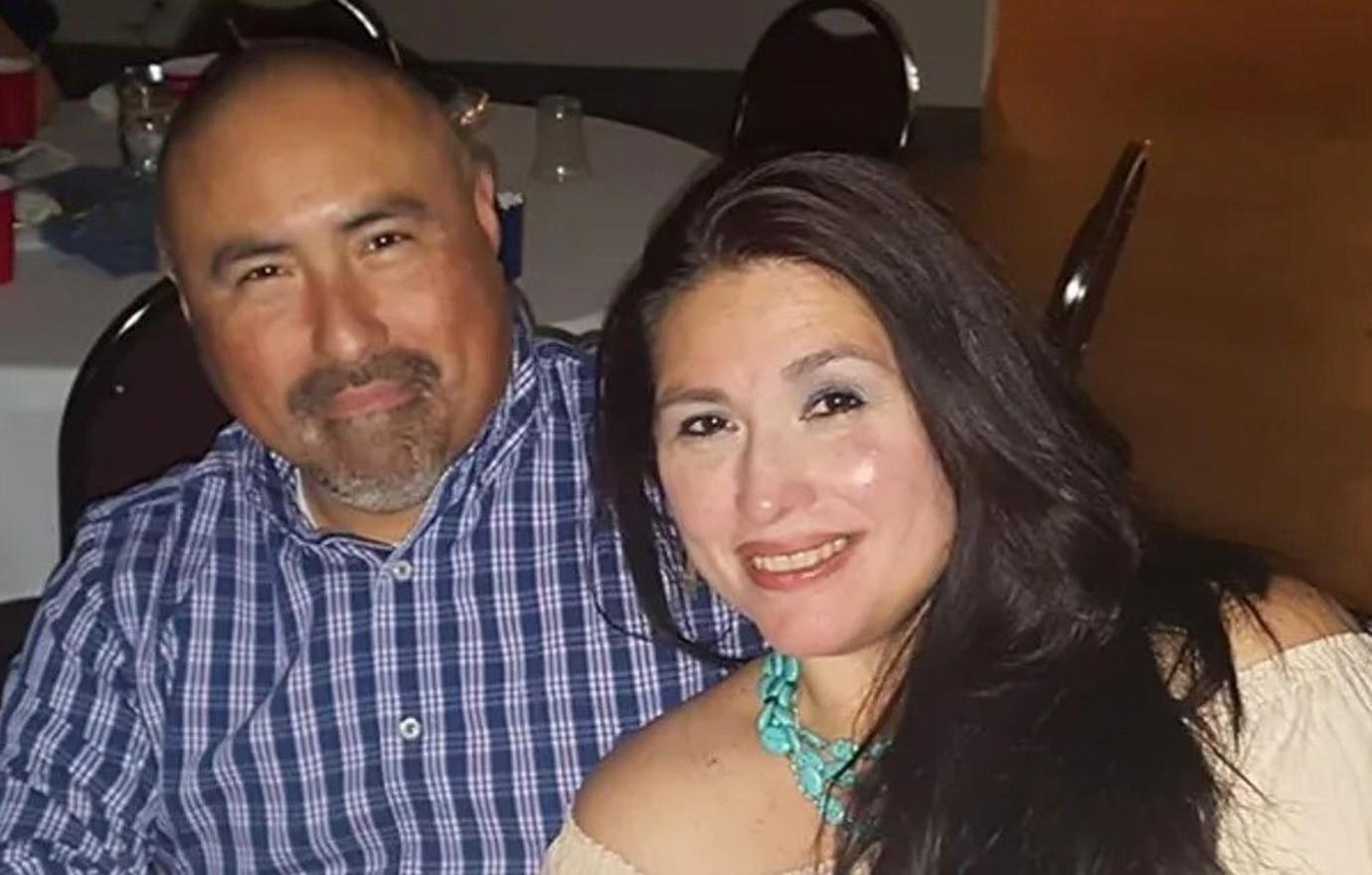 Article continues below advertisement
"[Irma] would literally do anything for anybody. No questions asked," the GoFundMe description shared. "100 percent of the proceeds will go to the Garcia family for various expenses. Thank you and God bless."
An update to the description was later added after news of Joe's sudden passing.
"I truly believe Joe died of a broken heart," Irma's cousin Debra Austin wrote on GoFundMe. "Losing the love of his life of more than 25 years was too much to bear."
On Tuesday, gunman Salvador Ramos, 18, unleashed a horrific attack after crashing his truck in a ditch and entering Robb Elementary School. He was apparently inside the building for more than an hour before he was killed in a shootout, authorities revealed.
Article continues below advertisement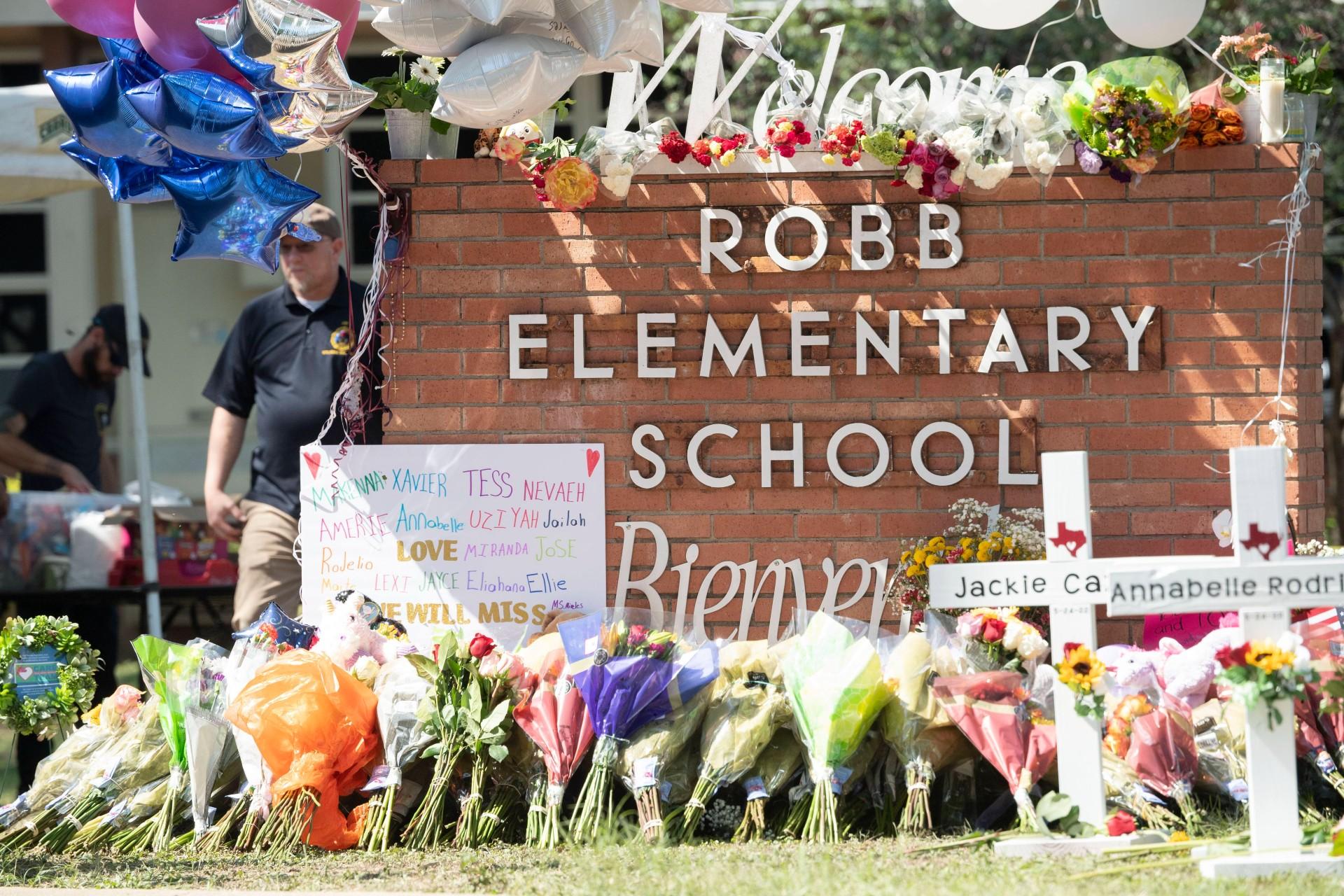 Prior to the massacre, Ramos shot his grandmother, who remains in the hospital.
Today, Texas' Director of Public Safety Steven McCraw addressed reporters about their response to the attack this week, admitting they "made the wrong decision" not to breach the classroom door where Ramos had barricaded himself inside with children.