Unlocked School Door Used By Uvalde Gunman Was Propped Open By Teacher: Official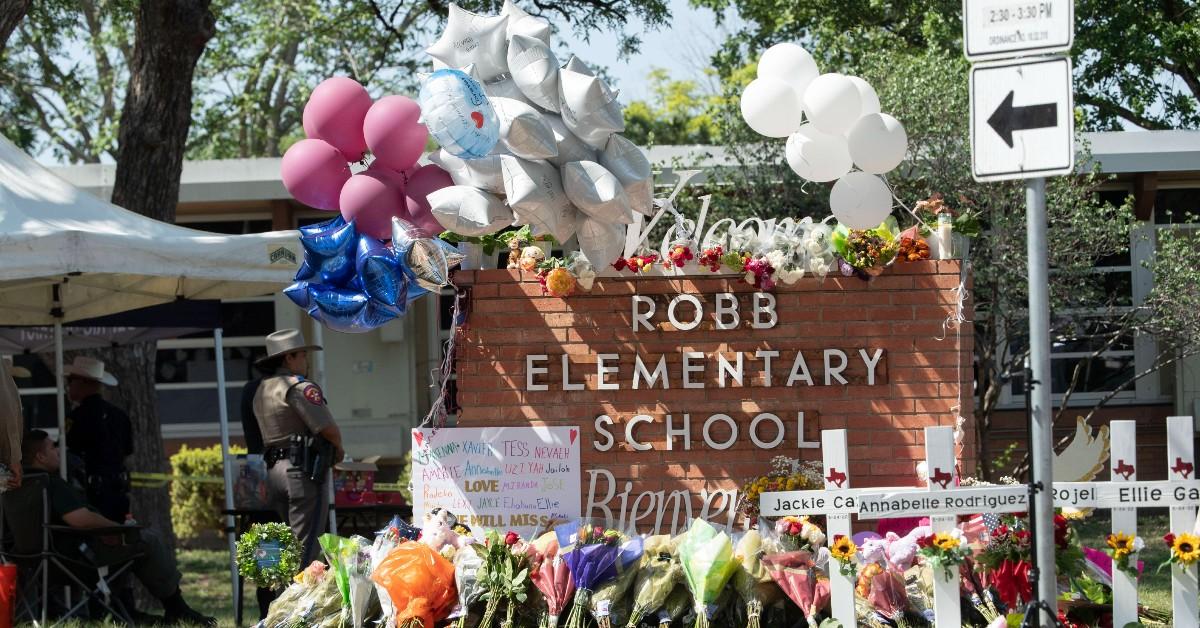 Questions about how a gunman was able to get inside a Texas elementary school to kill 21 people, appear to be answered.
Article continues below advertisement
At a May 27 press conference, Steven McGraw, director of the Texas Department of Public Safety, revealed that the door alleged shooter Salvador Ramos used to gain entry to the school and classrooms was propped open by a teacher at 11:27 a.m., just one minute before he crashed his grandmother's pick-up truck into a nearby ditch, according to the New York Post.
That teacher witnessed the commotion involving Ramos and a pair of workers nearby. They ran back to their classroom, #132, to retrieve their phone.
They returned to the back door, which remained propped open. All of this, per McGraw, was recorded by school CCTV cameras.
Article continues below advertisement
The teacher walked back into the school and called 911 at 11:30 a.m. Meanwhile, Ramos was missed by a school security officer driving by and then started walking along the side of the school and shooting into classrooms. He began firing at 11:31 a.m. and entered the open door at 11:33 a.m.
Another Robb Elementary School teacher, who was in a classroom next to those targeted by Ramos, gave an interview to NBC News. She said she immediately recognized the sounds of gunfire for what it was, and sprang into action.
Article continues below advertisement
"The children have been practicing for this day for years," she stated. "They knew this wasn't a drill. We knew we had to be quiet or else we were going to give ourselves away."
This teacher, who confessed that she has been unable to eat since the attack and keeps hearing the screams of the shooter's young victims in her head, described the time spent in her classroom huddled with fearful kids as the "longest 35 minutes of my life."
The aftermath included 21 people dead, including 19 students, and plenty of questions about why Ramos targeted the school.