Awkward! Gavin Rossdale Sits Mere Feet Away From Smiling Ex-Wife Gwen Stefani & Her New Husband Blake Shelton At Their Son's Baseball Game
Gwen Stefani, her new husband Blake Shelton, her parents Dennis and Patti Stefani, and her ex-husband Gavin Rossdale all sat within feet of each other while attending 7-year-old Apollo's baseball game Sunday afternoon in Studio City, California.
The 52-year-old No Doubt singer and 45-year-old country music star watched the exciting game from the front row of the stands, where Gwen's mother and father were also seated.
Article continues below advertisement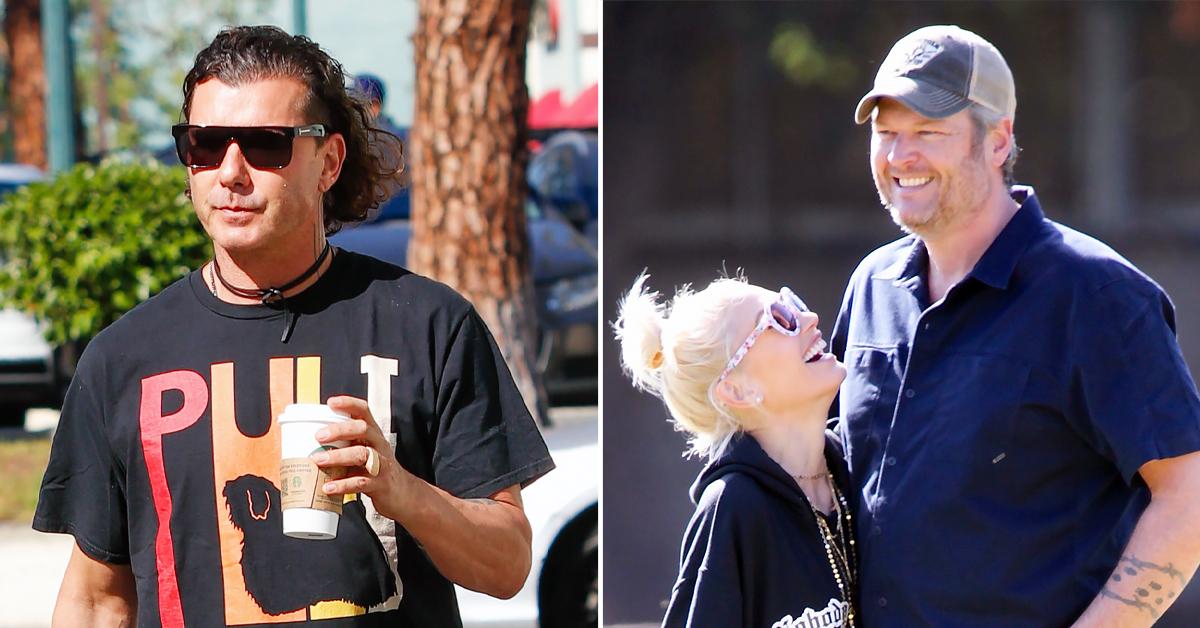 Two rows behind the big happy family was the 56-year-old Bush frontman, who allegedly cheated on Gwen with the family's then-nanny back in 2015. Together, the rock stars have three sons: 15-year-old Kingston, 13-year-old Zuma, and their youngest, Apollo.
Though the divorce was a rough one, particularly for Stefani, she and Rossdale seem to now be very focused on both showing up for their children, regardless of the other parent's presence.
Article continues below advertisement
It doesn't appear they interacted much with each other at the event, but both Gwen and Gavin were seen smiling and filming proudly as they cheered loudly from the bleachers. Blake, too, was grinning while he watched the team. He was seated in between his wife and his father-in-law.
Gwen rocked a bright red Adidas tracksuit that matched her signature red lips, while Blake kept things casual in a black button-down shirt, blue jeans and a baseball hat.
As for Gavin, he opted for a white T-shirt atop olive green cargo pants and a black necklace.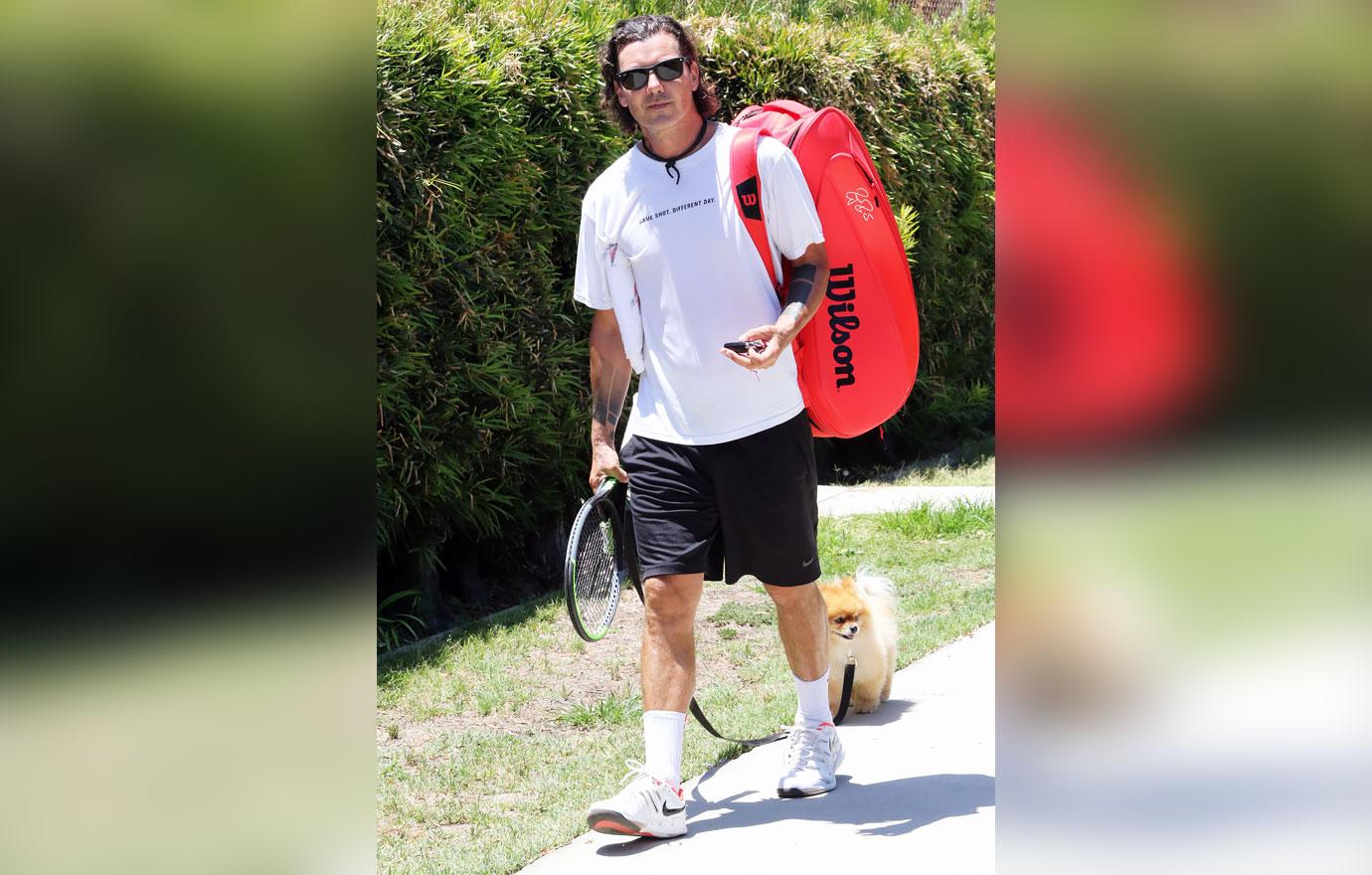 Article continues below advertisement
This isn't the first time all three musicians were under the same tiny roof for the same important reason. As RadarOnline.com reported just last month, Stefani, Shelton and Rossdale sat apart while attending another one of Apollo's baseball games, where Kingston and Zuma actually went back and forth between the former couple.
Following a slew of depressing and worrisome Instagram posts earlier this fall, Gavin's been seen on a few different occasions, looking happier and seeming healthier.
In fact, he recently shedded his plain white T while working up a sweat at a Los Angeles tennis court, putting his toned and glistening dad bod on display for all to see.
He was smiling and accompanied by his trusty dog, Chewy, who he shared with his ex-wife.
Meanwhile, Gwen and Blake have been soaking in every minute of newlywed bliss since they tied the knot in July.