Shirtless Gavin Rossdale Works Up A Sweat Playing Tennis While Ex-Wife Gwen Stefani Takes Their Son For Donuts, Days After Rocker's Concerning Instagram Activity
Gavin Rossdale is making sure to release endorphins and get in that much-needed vitamin D, days after worrying fans with his concerning social media activity.
The 55-year-old Bush frontman shedded his plain white T while working up a sweat at a Los Angeles tennis court over the weekend, putting his toned and glistening dad bod on display for all to see.
The unexpected heat wave forced the camouflage short-wearing, hot-pink sweatband-sporting rocker to pull his sweaty locks back into a ponytail.
As always, he was accompanied by his trusty dog, Chewy, who he shared with his ex-wife, Gwen Stafani.
Article continues below advertisement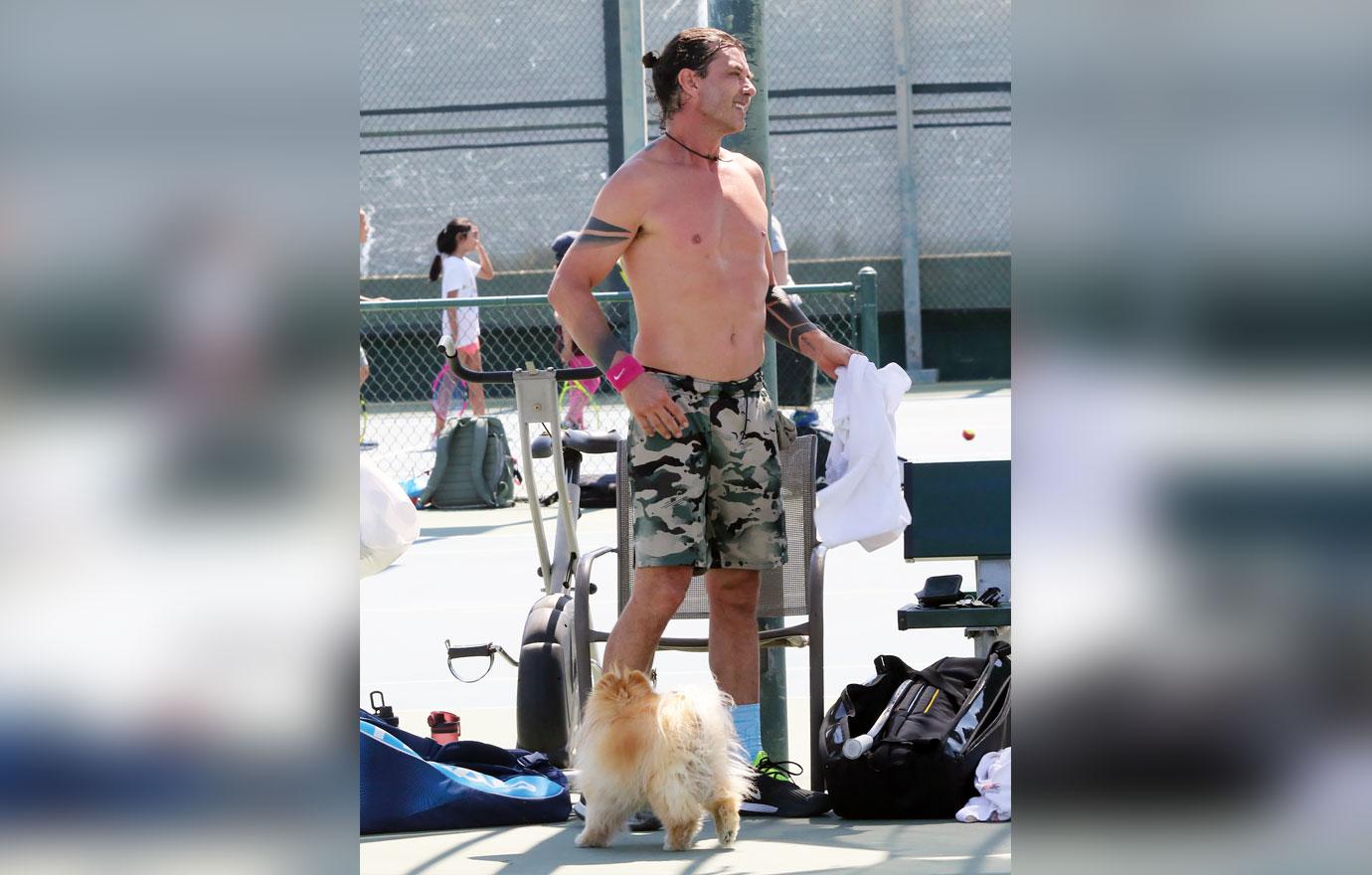 The next day, the 52-year-old No Doubt singer was seen out with the former couple's youngest son, 7-year-old Apollo, holding hands and visiting a donut shop. Gwen and Gavin also share 13-year-old son Zuma and 15-year-old son Kingston.
Earlier in the day, the songstress had celebrated the one-year anniversary of her engagement to husband Blake Shelton by sharing never-before-seen photos and videos of his proposal.
Article continues below advertisement
Days prior, all three musicians were in the same place at the same time, cheering on one of the three Rossdale boys at his baseball game in Studio City.
Gavin showed up alone while Gwen was spotted snuggling up to Blake, as the other two boys went back and forth between the exes. Despite the familiar faces, Rossdale and Stefani did not interact.
Still, it was good to see Gavin out then and it's good to see him out now, considering the alarming things he was posting online.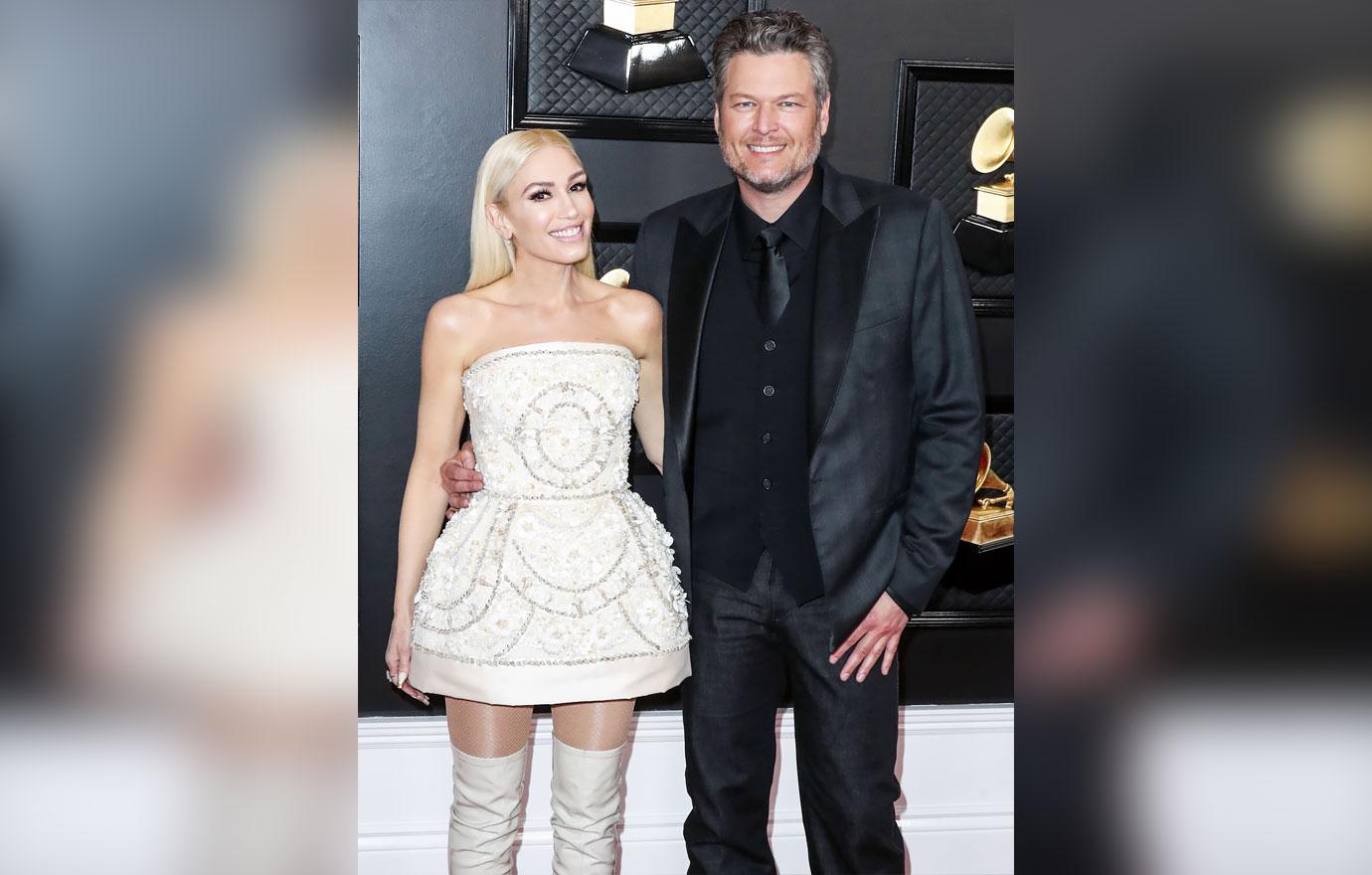 Article continues below advertisement
Earlier this month, fans noticed that Rossdale had been sharing cryptic photos with sinister captions on Instagram, which came weeks after his band had to cancel its upcoming tour due to "Covid-related circumstances."
"Be patient. like a ninja," he captioned one pensive shot on his grid, before sharing a similar-looking black-and-white photo along with the words, "Dear time-can i have some more please. happy weekend out there."
He also posted a looping video showing him and Chewy, walking alone through a field. "Push on forward," the rocker captioned the odd post.
He then took to his Instagram Story to share pictures from his younger performing days as well as one particularly worrisome photo of a syringe.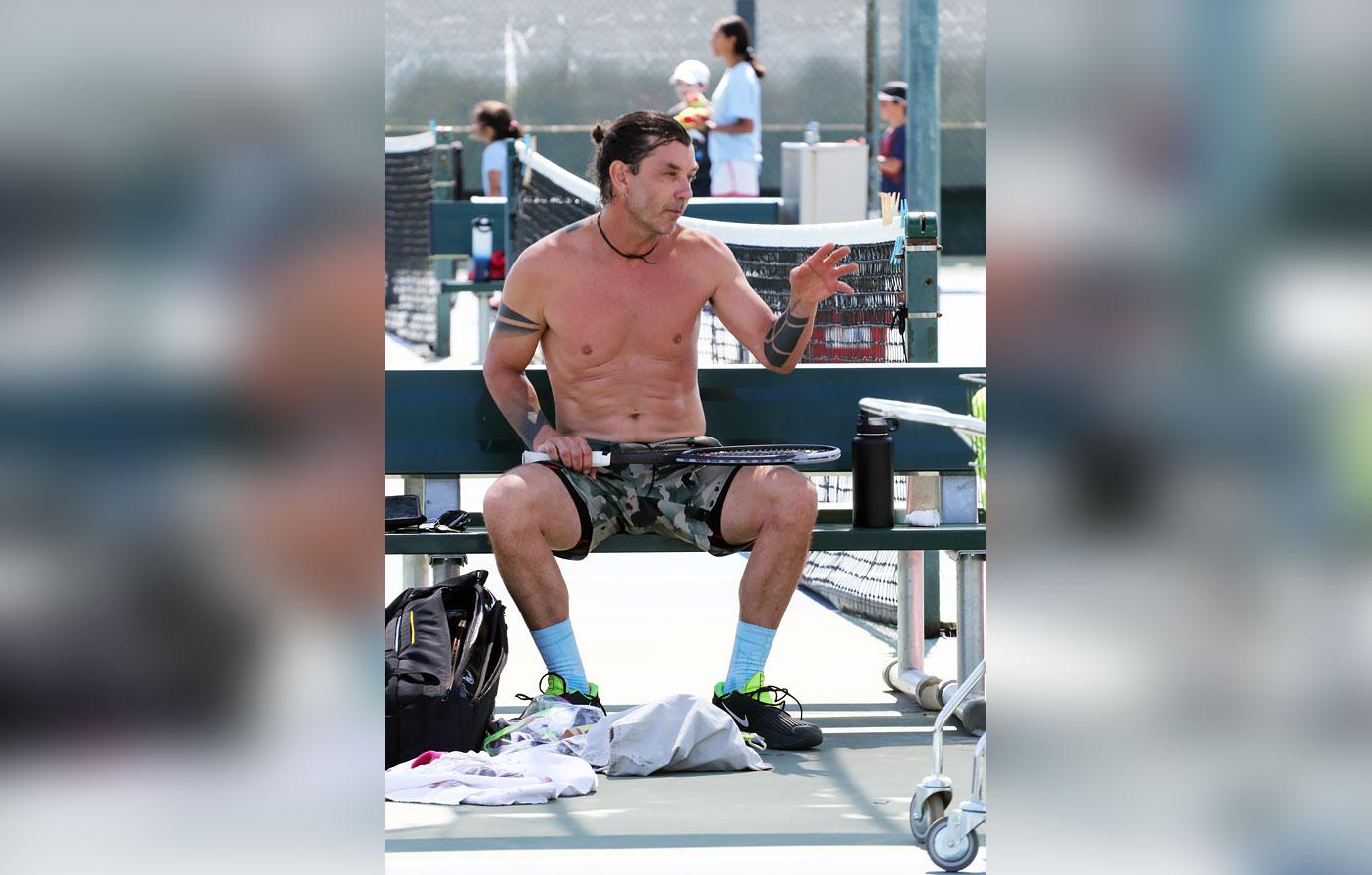 Article continues below advertisement
It's possible the musician was simply bummed about the cancelation of Bush's planned tour dates for the rest of 2021, though one can never be too sure.
Reps for the rocker never responded to RadarOnline.com's numerous requests for comment.
Shortly after, however, Rossdale seemed to assure us and his fans that he was OK by revealing that he took Kingston and Zuma to an L.A. Dodgers Game. "That was a blast – thank you. that was an unreal ending," he captioned a clip that showed his sons taking in the day's excitement.