Last Known Photos Of Brian Laundrie & Gabby Petito Together Surface After Human Remains Believed To Be His Are Found
The last known photos of Brian Laundrie and Gabby Petito together seem to paint the picture that all was good and well between the couple we now know was quite troubled.
One day after the human remains believed to be Laundrie's were discovered in a Florida natural reserve, pictures of the pair together on their ill-fated cross-country road trip surfaced.
Article continues below advertisement
Obtained by photo agency Backgrid, the snaps show the 23-year-old fugitive and his 22-year-old late fiancée touring the Delicate Arch in Utah's Arches National Park on the morning of Aug. 10.
The two appeared to be having a good time as they walked down the base of the arch. At one point, Laundrie was photographed smiling while Petito was seen taking a drink from her water jug.
The images of the couple's seemingly happy expedition were taken just two days before Moab Police Department officers pulled them over in their white Ford Transit van after a panicked eyewitness called to report a domestic dispute.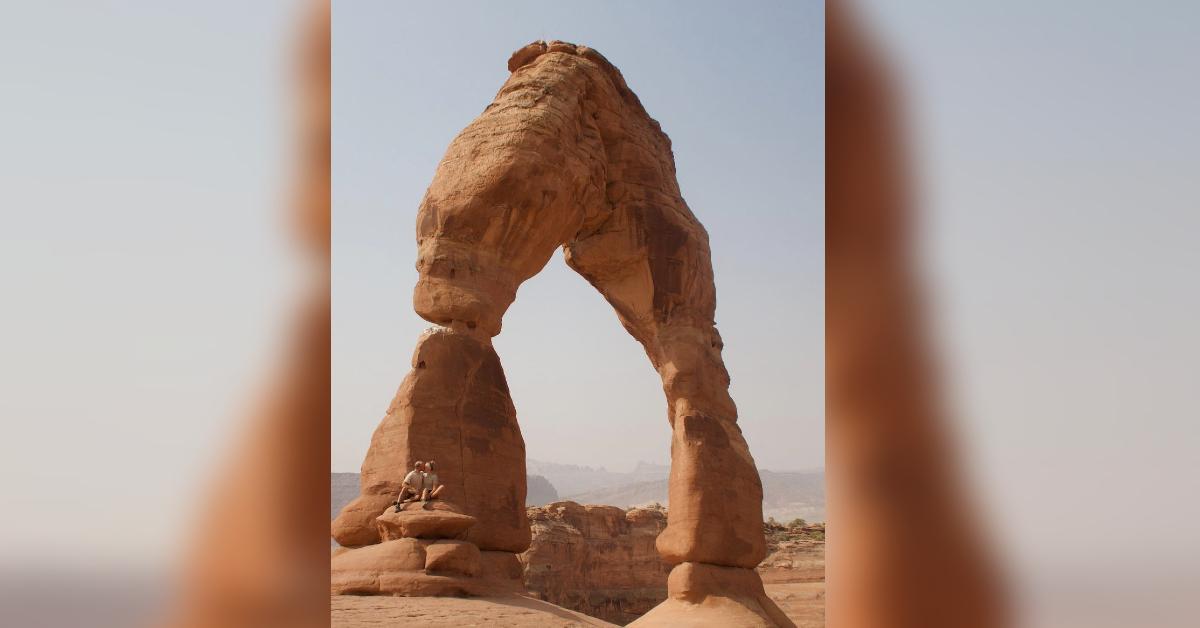 Article continues below advertisement
The same day of their Aug. 12 stop – which is once again at the center of controversy after it was revealed that a third video showing a female park ranger's body-camera footage of the encounter exists and is being withheld from the public – Petito posted a series of pictures from the couple's Arches adventure, which began with a shot of them kissing on the famous arch.
She captioned the images, "On a calm Monday morning, [Brian] and I decided to take the highly trafficked hike to the Delicate Arch. Not sure if it's because it was 7AM on a Monday, but there actually were not as many people on the trail as I expected."
"After waiting on a short line for someone to generously take our photo, [Brian] and I made our way to the other side of arch (see next post). We also camped for one night in Devils Garden with the cover off of our tent to fall asleep watching the stars, trying to catch a glimpse of the Perseid meteor shower," she went on. "Fun Fact – I did not edit any of these photos (except maybe to brighten the exposure slightly) but only one person in the background of the last slide!"
Petito also said a "very nice man" stopped her to compliment her on her hiking shoes.
"I felt like I was giving a small presentation to everyone crowding around waiting to continue on the path, all looking up at me while I'm standing on this rock describing how awesome these shoes have been!" she wrote at the time, adding that she used the same pair when she and Laundrie hiked The Appalachian Trail, "while [Brian] hikes barefoot!"
Article continues below advertisement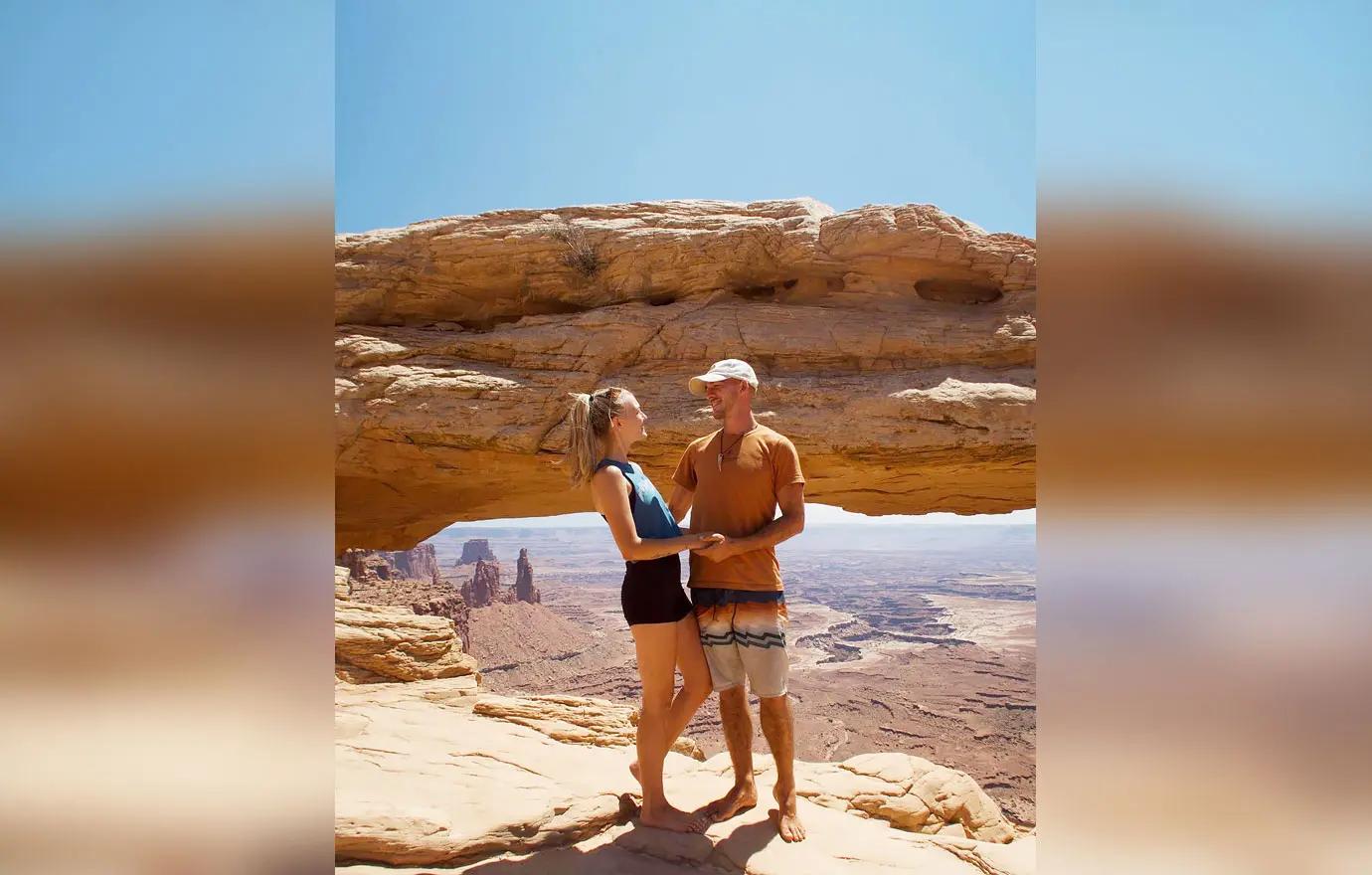 Tragically, Petito never made it back from the road trip. She was strangled to death around the end of August/beginning of September and left in Wyoming's Grant Teton National Park, where she and Laundrie are known to have visited.
Laundrie returned to North Port, Florida, alone on Sept. 1. After refusing to speak to Petito's family or authorities, he vanished on Sept. 13.
Then on Wednesday, two of Laundrie's personal belongings were discovered where he was last allegedly known to have been – the Carlton Reserve – and so were the remains of an unidentified human.