Cancer-Stricken Emmett Till Accuser Lives Out Final Days In Hospice Care After Going Unseen For Nearly Two DECADES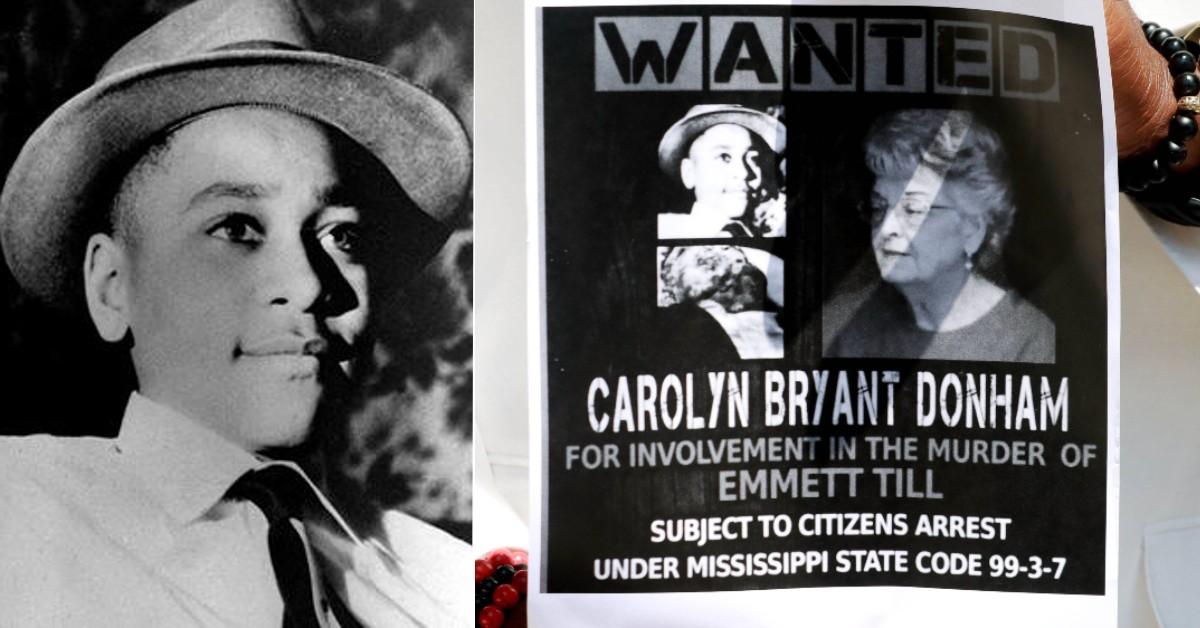 Her allegations led to one of the most brutal lynchings in American history, in which a 14-year-old African American boy was abducted, killed, and tossed in a river.
And now, Radar has learned that Emmett Till accuser Carolyn Bryant Donham is living out the remainder of her days in hospice care as she battles a myriad of health issues.
Article continues below advertisement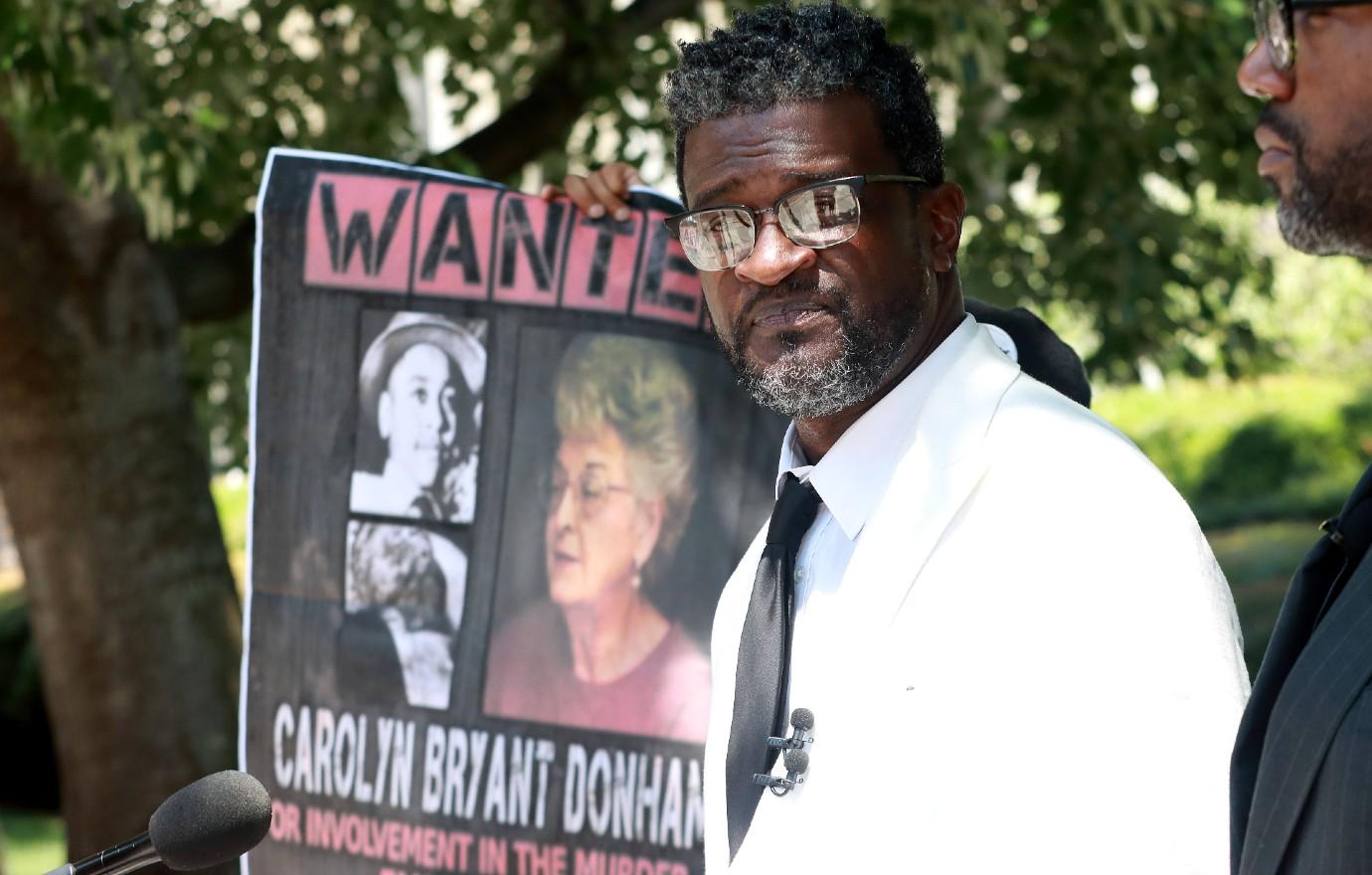 88-year-old Donham is legally blind and has been diagnosed with cancer, according to Daily Mail. She was last spotted wearing a cannula looped over her ears and into her nose.
Donham appears to be embracing a quaint and quiet life, residing in a small apartment community in Kentucky with her son, Thomas Bryant, 71, and their pet Shih Tzu.
Decades ago, a then 21-year-old Donham, who is a white woman and was a married mother of two, accused Till of whistling at her and making advances during an encounter at her family store in Money, Mississippi, going against the South's racist societal codes at the time.
Article continues below advertisement
Her allegations prompted her then-husband and brother-in-law to take matters into their own hands. After going to trial for the vicious killing, Roy Bryant and J.W. Milam were ultimately acquitted of his murder by an all-white jury.
The slaying of 14-year-old Till in 1955 brought nationwide attention to the racial violence and injustice prevalent.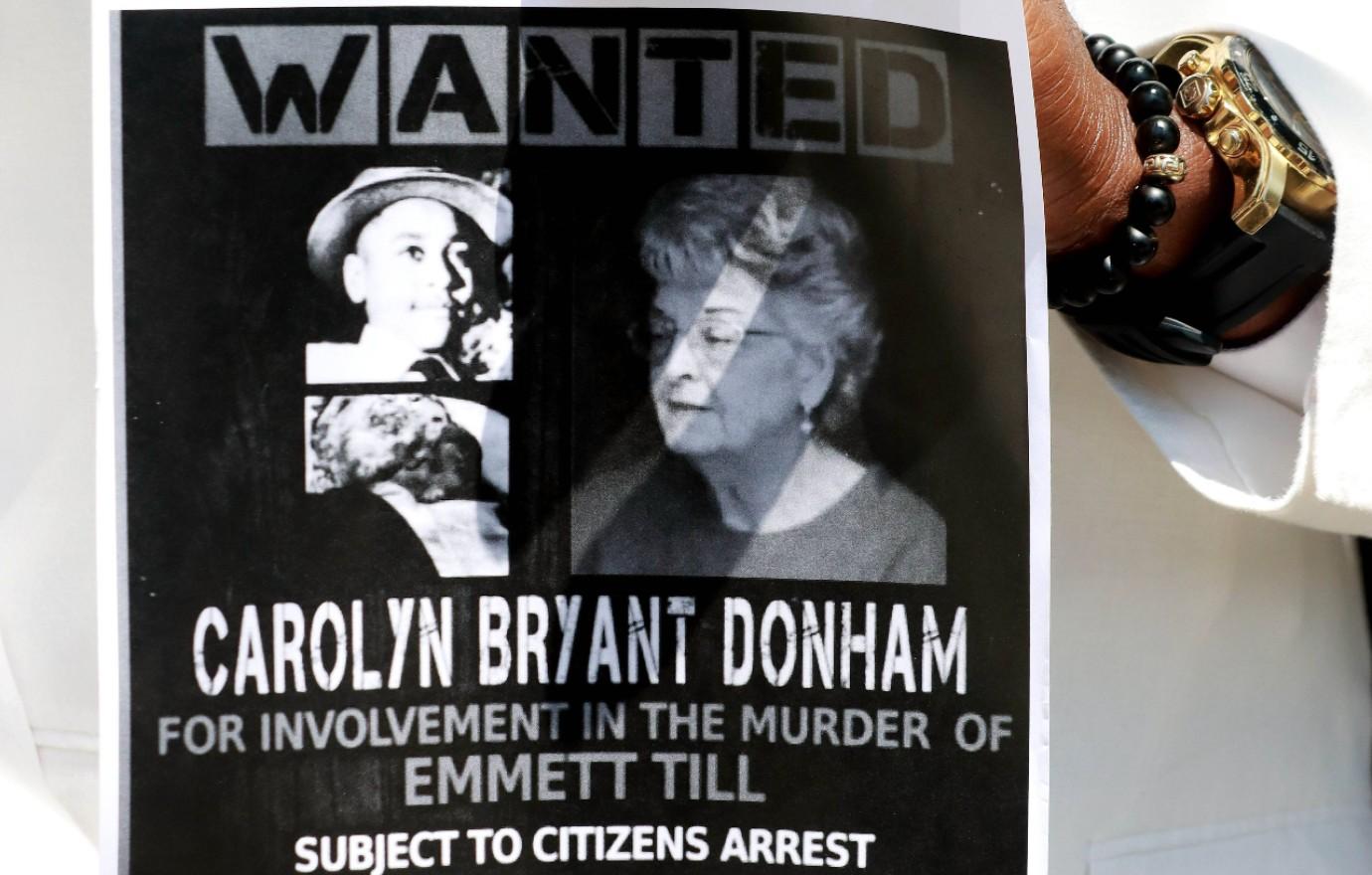 Article continues below advertisement
Recently, Donham opted to keep tight-lipped when asked about Till behind her son, who shook his head to shut down any further questions after being approached by the outlet.
The new photos of Donham mark the first time she has been seen in public since 2004.
Till's tragic death has continued to stir up emotions as a new biopic prepares to rehash the story amid shocking new evidence coming to light.
RadarOnline.com can confirm that his family members are again calling for Donham's arrest after the discovery of an August 1955 warrant.
Article continues below advertisement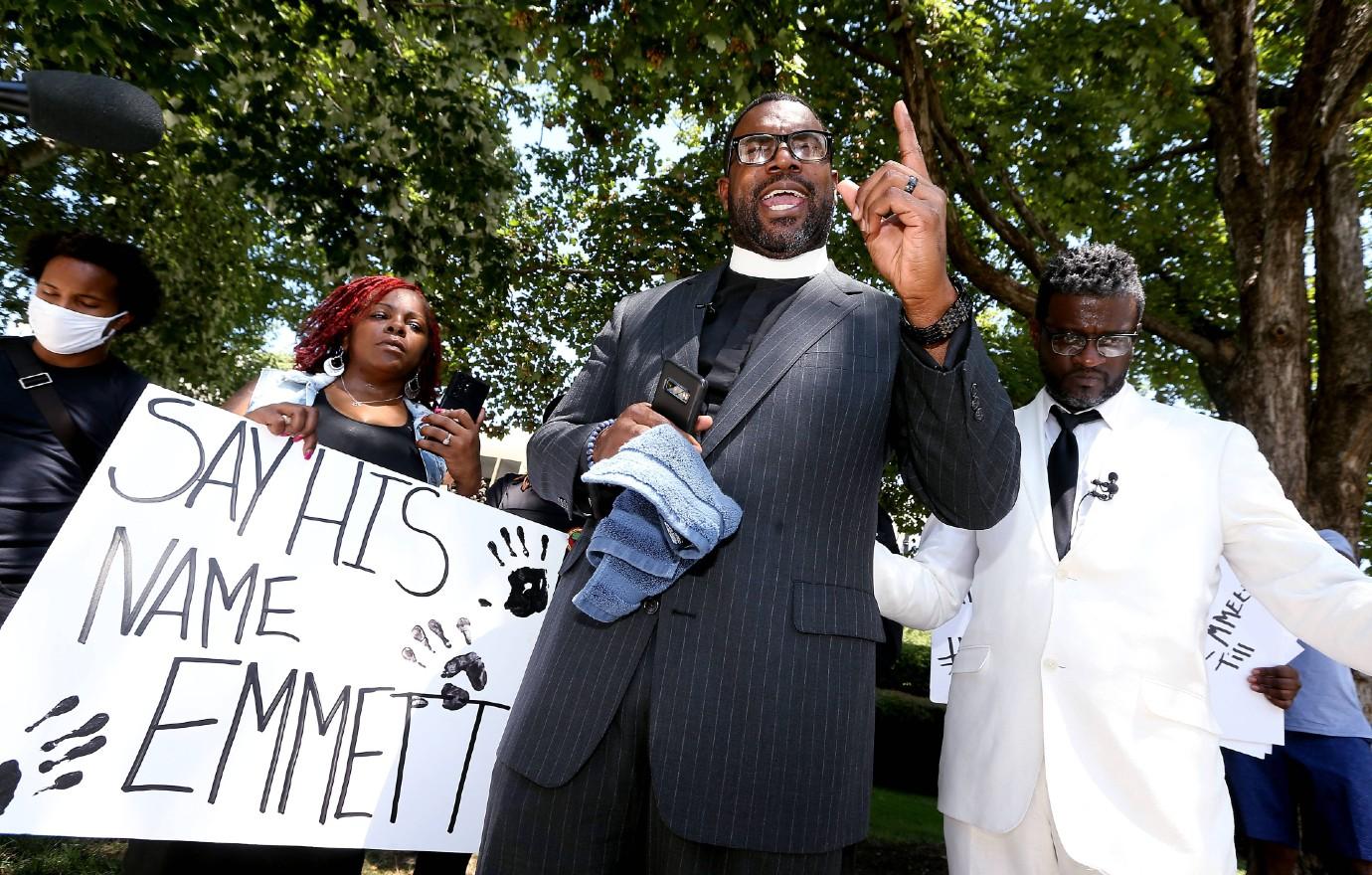 The document was recently found inside a box in the basement of a Mississippi courthouse, in which she was identified as "Mrs. Roy Bryant."
"The family wants Carolyn Bryant to face justice," Till's cousin told reporters in July 2022. "We want her to at least come here and defend herself."
Just last week, MGM Studios released the first trailer for its forthcoming biopic Till.