Emily Simpson Debuts Drastic New Face Ahead Of 'RHOC' Season 16, Courtesy Of Bravo Show's Embattled Newcomer Dr. Jen Armstrong
Emily Simpson has been working hard to achieve the healthy body of her dreams, but the Real Housewives of Orange County star's face is also looking quite different these days.
Article continues below advertisement
According to Dr. Jennifer Armstrong – Emily's friend and the latest addition to the Bravo reality television franchise – Simpson came to her seeking advice about her existing filler, ultimately deciding to let her cosmetic dermatologist pal dissolve a lot of it.
And the result was downright shocking! (In a good way.)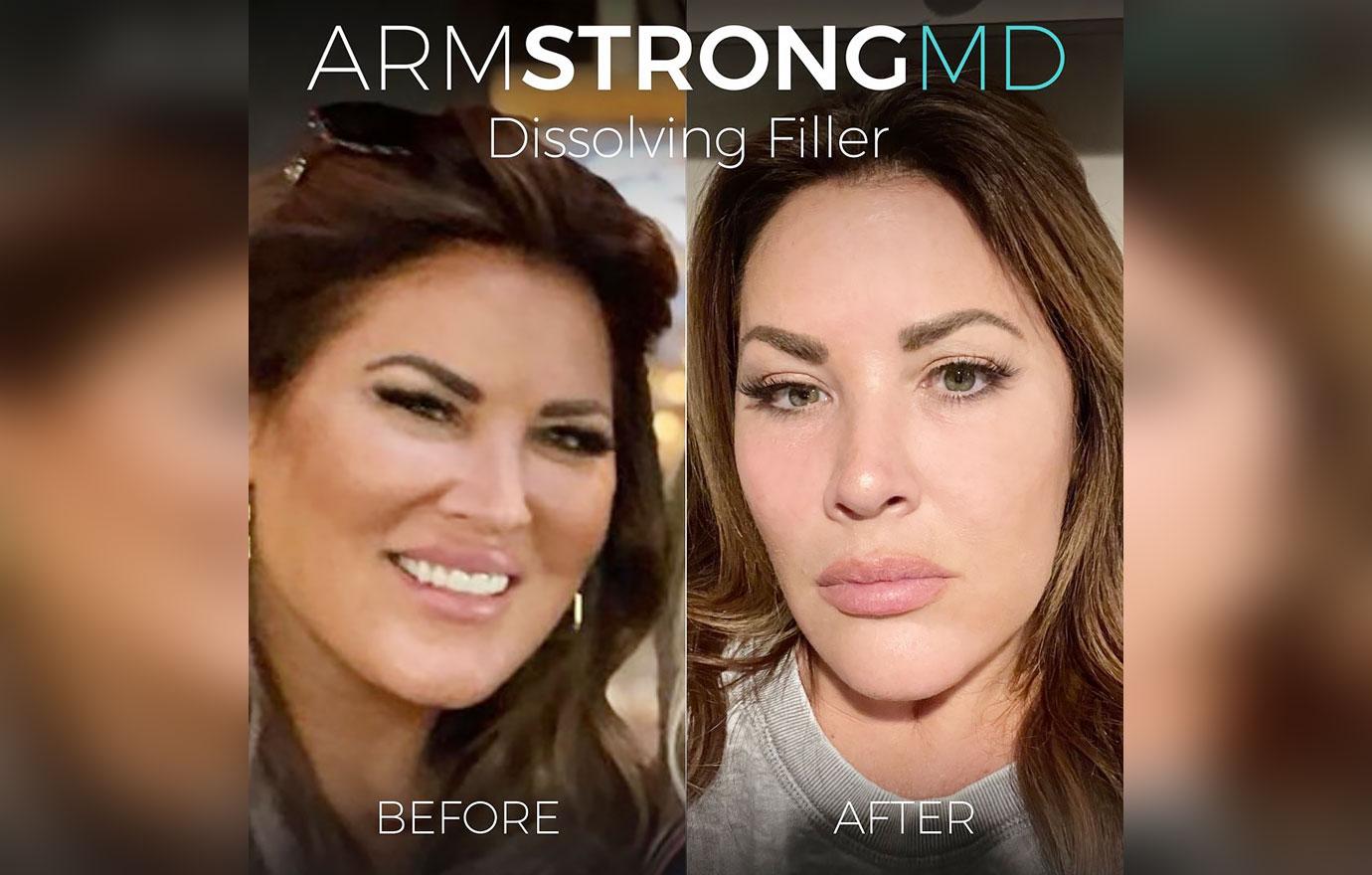 Article continues below advertisement
"Beautiful Emily Simpson from #rhoc came in looking for some advise [sic]," Jen explained on Emily's before-and-after photos that the former shared on her Instagram page. "I explained that sometimes people put too much filler in their face which can actually age them and make them look heavier."
"Here we dissolved filler to bring back her natural features," Armstrong went on. "Her before picture was the day before and her after picture is immediately after the dissolving. She looks so beautiful and young."
Jen noted that she did "add back a little filler in the right places" to achieve what her client wanted.
"Stay tuned for the final after pic tomorrow," she urged. "Thank you for trusting me Emily!"
Article continues below advertisement
Though Emily does look fantastic, we've unfortunately come to know not all that glitters in the world of Real Housewives is gold.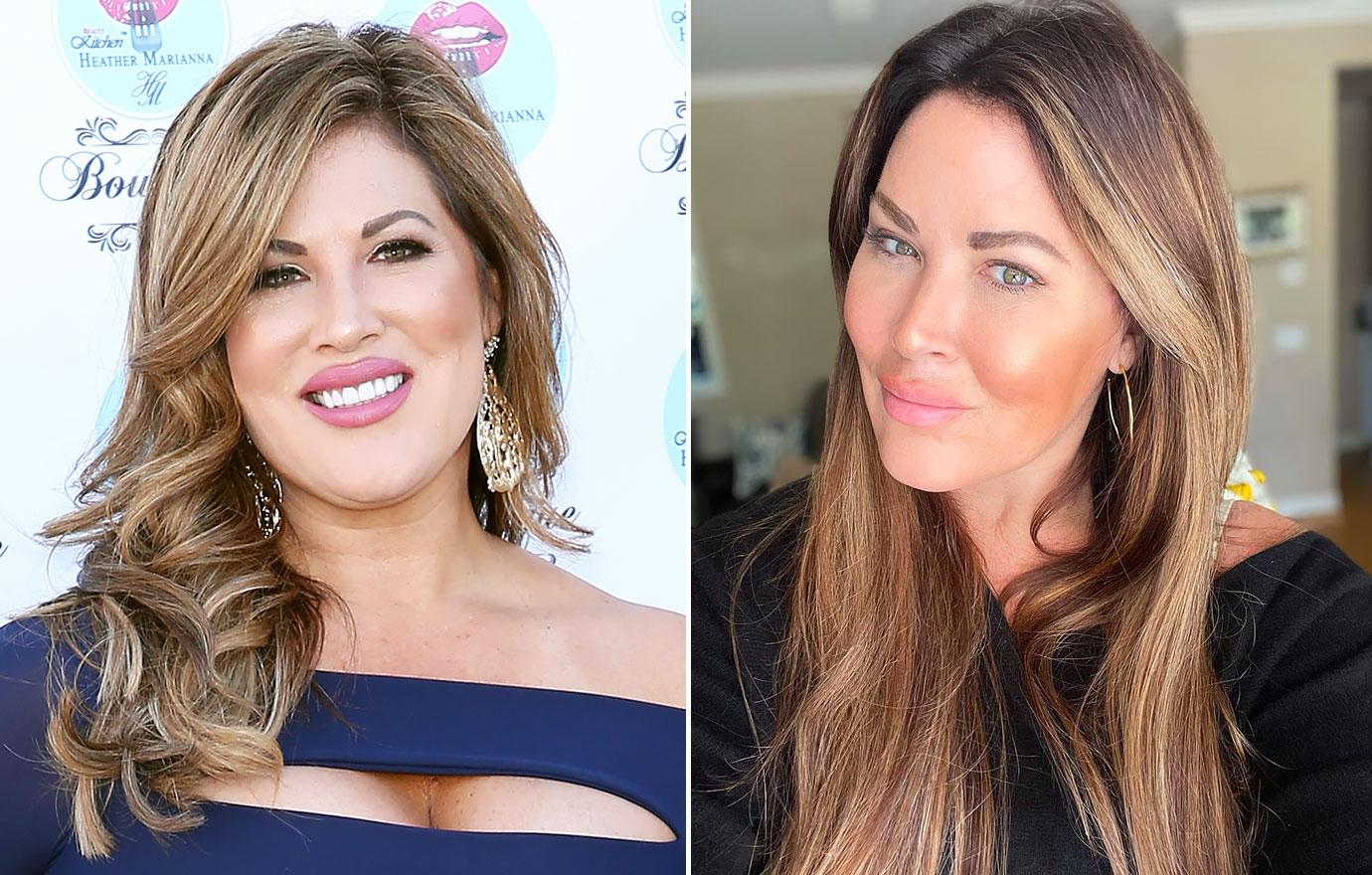 Article continues below advertisement
As Radar previously reported, Jen is currently being sued for battery, medical negligence and failure to obtain informed consent by a former patient named Judy Hecht.
Earlier this year, Hecht filed a civil lawsuit against Armstrong and her Advanced Skincare Medical Center company, accusing the doctor of misdiagnosing her, providing unnecessary treatments, failing to properly inject the fillers, causing irreparable damage to her face and failing to refund her her money.
Article continues below advertisement
Additionally, Jen was once sued for $850,000 by her billionaire ex who claimed she wrung him out to dry financially.
In 2014, business tycoon Bruce Elieff filed a civil lawsuit against Armstrong, who was a 34-year-old medical student at the time.
In court documents obtained by Radar, Bruce alleged that he paid $160,000 for his then-girlfriend's tuition at the University of Hawaii, $160,000 for cancer treatments and $37,000 for her to freeze her eggs.
Bruce claimed to have later learned that the amounts Jen requested were "exaggerated" and more than she actually needed.
Article continues below advertisement
Armstrong and Elieff reportedly dated from 2009 until she broke up with him in 2013, allegedly after giving birth to twins fathered by another man.
Jen said her ex's allegations were "completely baseless" and called everything Bruce gave her a "gift…no strings attached." She said he used to present her "with stacks of cash on occasion" and "credit cards with no limits," all on his own accord.
The case was eventually dismissed.
Did we mention that Jen is also a (former?) friend of recently fired RHOC star Braunwyn Windham-Burke?
Season 16 should be very interesting.