Dua Lipa Ignores Fans Demands To Remove DaBaby From 'Levitating' Remix After Rapper's Explosive Homophobic Tirade
Pop star Dua Lipa claims she is a supporter of the LGBTQ+ community but is keeping her mouth shut when it comes to removing DaBaby from her hit record after his homophobic remarks.
The 25-year-old singer, who often touts support for her gay fans during Pride events, is noticeably quiet despite her fan's passionate pleas.
Article continues below advertisement
Dua has been hit up on social media nonstop in the last day. Her fans are demanding she take the remix of "Levitating" featuring DaBaby off all streaming platforms.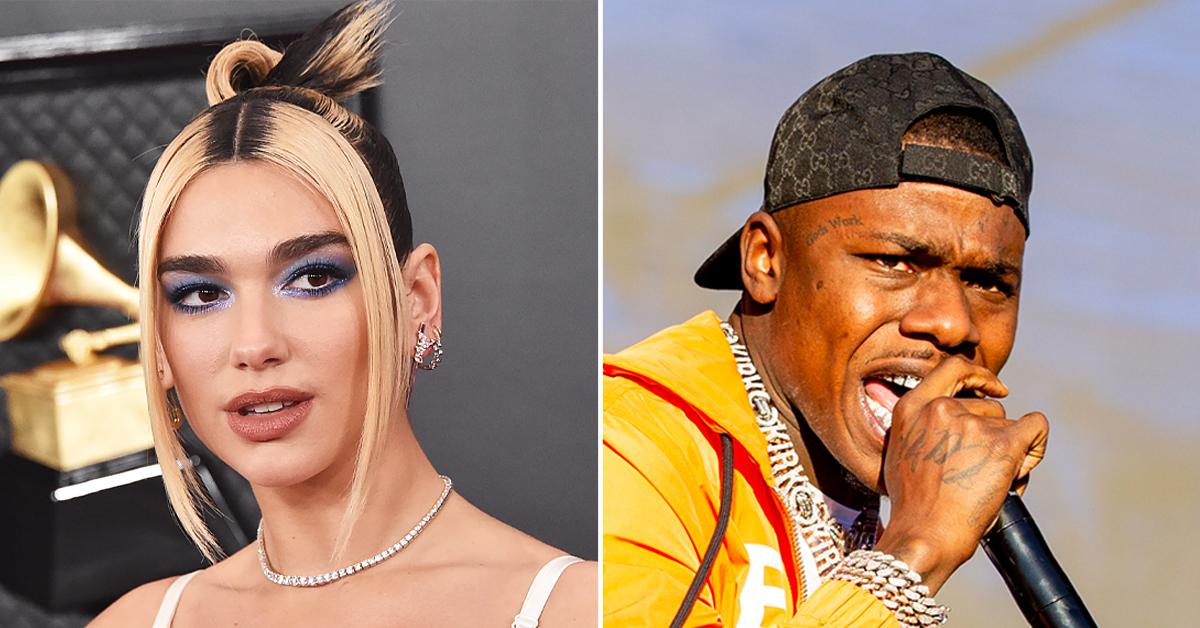 Article continues below advertisement
"hey support your fan base and delete that mix of Levitating. We don't need to hear that bull sh-t," one fan wrote. While another was furious that the track was still available writing, "This bi--h @DaBabyDaBaby talking some HOMOPHOBIC SHIT??? Dude u Canceled. Done. @DUALIPA you're #Levitating with this POS? Your camp Better call him out real quick."
"can @DUALIPA remove @DaBabyDaBaby from Levitating now? Homophobia is not a good look," asked an annoyed follower.
Article continues below advertisement
The messages kept being sent to Dua. Another reads, "@dualipa I am once again asking you to take down the Levitating Remix with Dababy."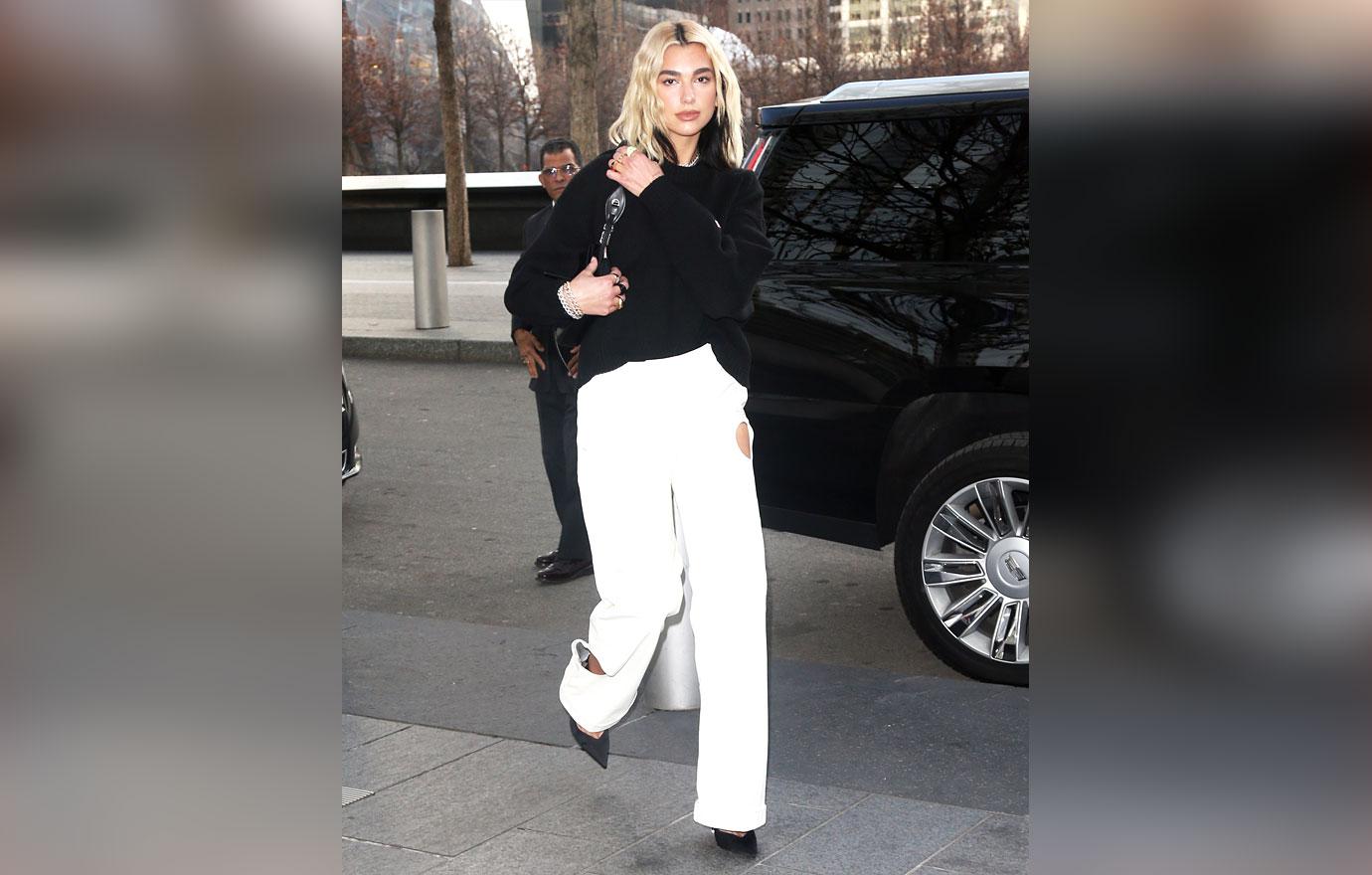 Article continues below advertisement
As of now, the remix is still available on all streaming platforms and DaBaby is most likely still profiting off the work, which is sure to infuriate people following his disgusting comments over the weekend.
As RadarOnline.com previously reported, the 29-year-old rapper decided to take the stage and attack his LGBTQ+ fans. He said, "If you didn't show up today with HIV, AIDS, or any of them deadly sexually transmitted diseases, that'll make you die in two to three weeks, then put your cellphone lighter up."
Article continues below advertisement
He continued, "He felt the need to continue further: "Ladies, if your pu--y smell like water, put your cellphone lighter up. Fellas, if you ain't sucking di*k in the parking lot, put your cellphone lighter up."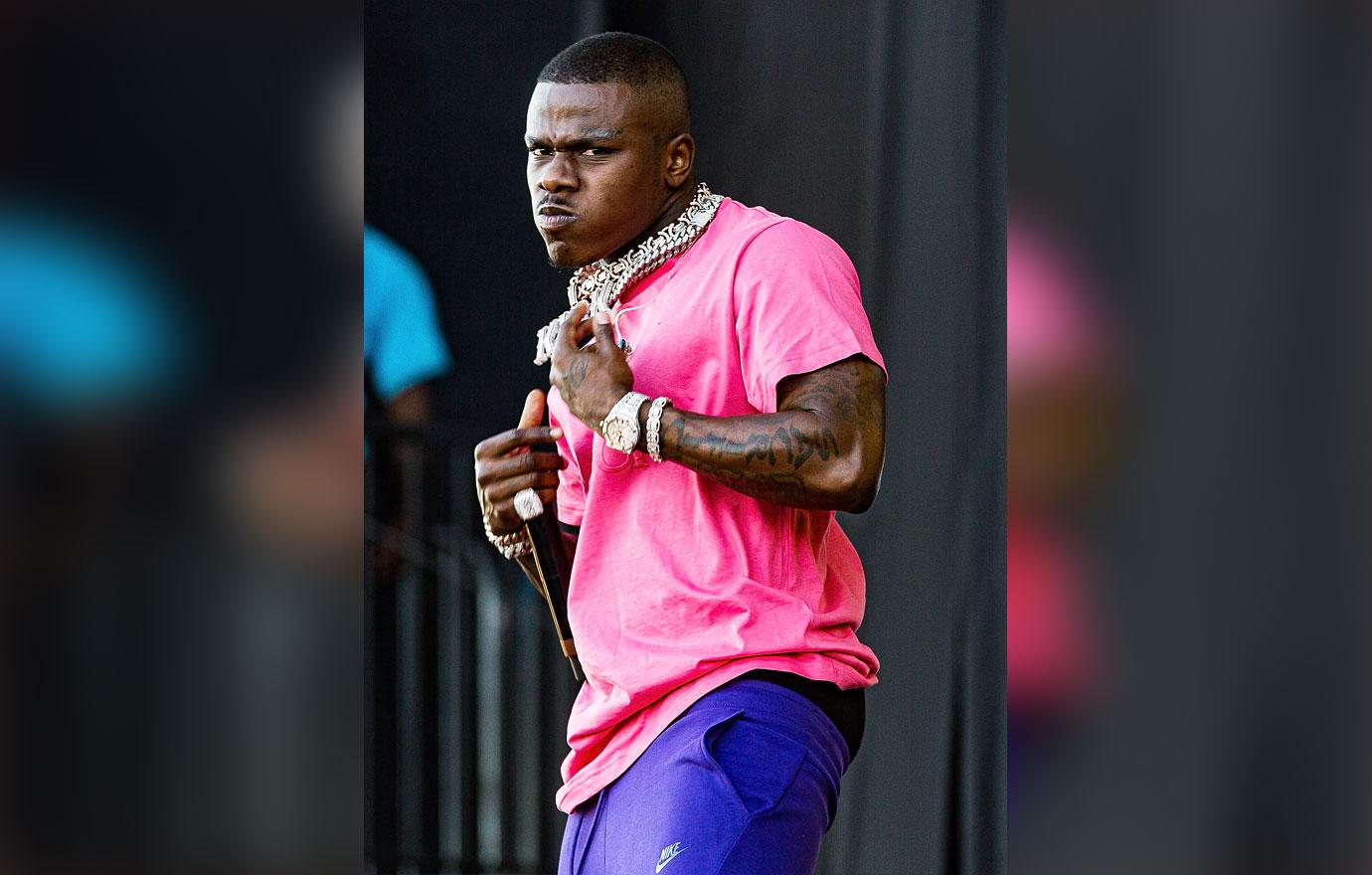 Article continues below advertisement
Following the backlash, DaBaby decided to double down on his comments during an Instagram Live session. He said, "All the lights went up – gay or straight – you wanna know why? Because even my gay fans don't got f--king AIDS, stupid ass n---as. They don't got AIDS. My gay fans, they take care of themselves. They ain't no nasty gay n---as, see what I'm saying? They ain't no junkies on the street."
"I even said, 'If you don't suck d--k in the Rolling Loud parking lot, put your cellphone lighters up.' You know what my gay fans did? Put that motherf--king light up, n---a," he added.
"Cause my gay fans, they ain't going for that. They got class, n---a. They ain't sucking no d--k in no parking lot, n---a. You gotta get a room, a good one, five-star hotel, or wait 'til they go to the crib. ... If they a fan of me, they going for some big dog s--t. We ain't just going for nothing. Even my gay fans got standards!"
Article continues below advertisement
Calls to DaBaby's record label have not been returned.
Last year, Dua posted a whole note about loving and supporting her LGBTQ+ fans. She wrote, "June is Pride month for the LGBTQ community. We must come together to secure the safety of black LGBTQ people in jail and immigration detention. With 1 in 2 transgender prisoners sexually abused it is incredibly important to get them released as quick as possible."