Exclusive Details
Drake Parties In Ibiza Days After Intruder Broke Into His LA Mansion Claiming To Be Rapper's Son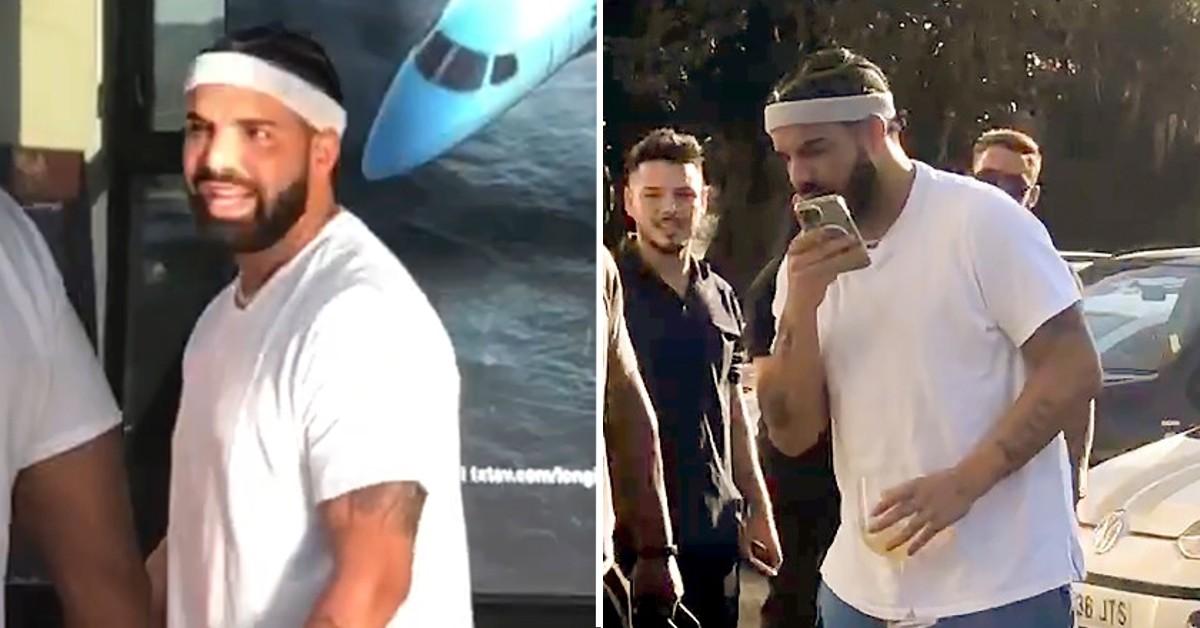 Drake was spotted looking completely unbothered while on vacation in Ibiza despite another trespasser being caught at his $75-million L.A. compound last week, RadarOnline.com has learned.
In photos, the 36-year-old music mogul was seen carrying around a cocktail while roaming the streets with a group of friends.
Article continues below advertisement
The God's Plan rapper rocked a crisp white shirt with a pair of baby blue pants. He finished off his ensemble with a pair of neon sneakers.
Drake had an extensive security team with him on the trip. The musician has been out of the country for weeks for work.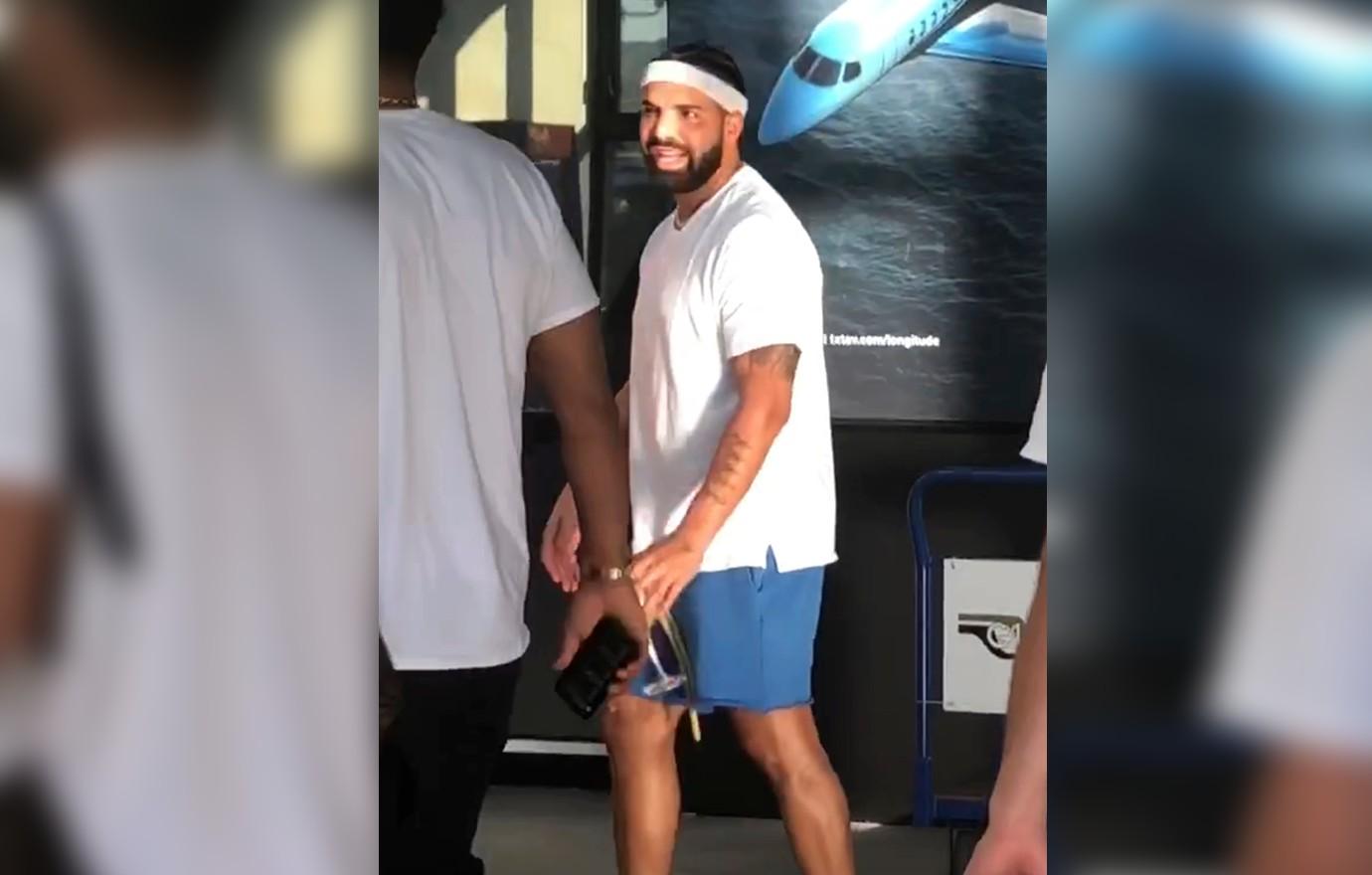 Article continues below advertisement
As RadarOnline.com previously reported, last week, a male intruder was arrested at Drake's LA mansion. Law enforcement sources said the suspect claimed to be Drake's son.
The 23-year-old said he was waiting for 35-year-old Drake to come home. The officers proceeded to book the man for misdemeanor trespassing.
The incident is not the first time Drake has had to deal with trespassers. Back in April 2017, a woman named Mesha Collins was arrested after allegedly breaking into Drake's previous property.
Sources said that when cops arrived at the home, they found Mesha drinking refreshments from the refrigerator. The woman had locked herself in a room. Eventually, they were able to get her out and took her to the local jail.
Article continues below advertisement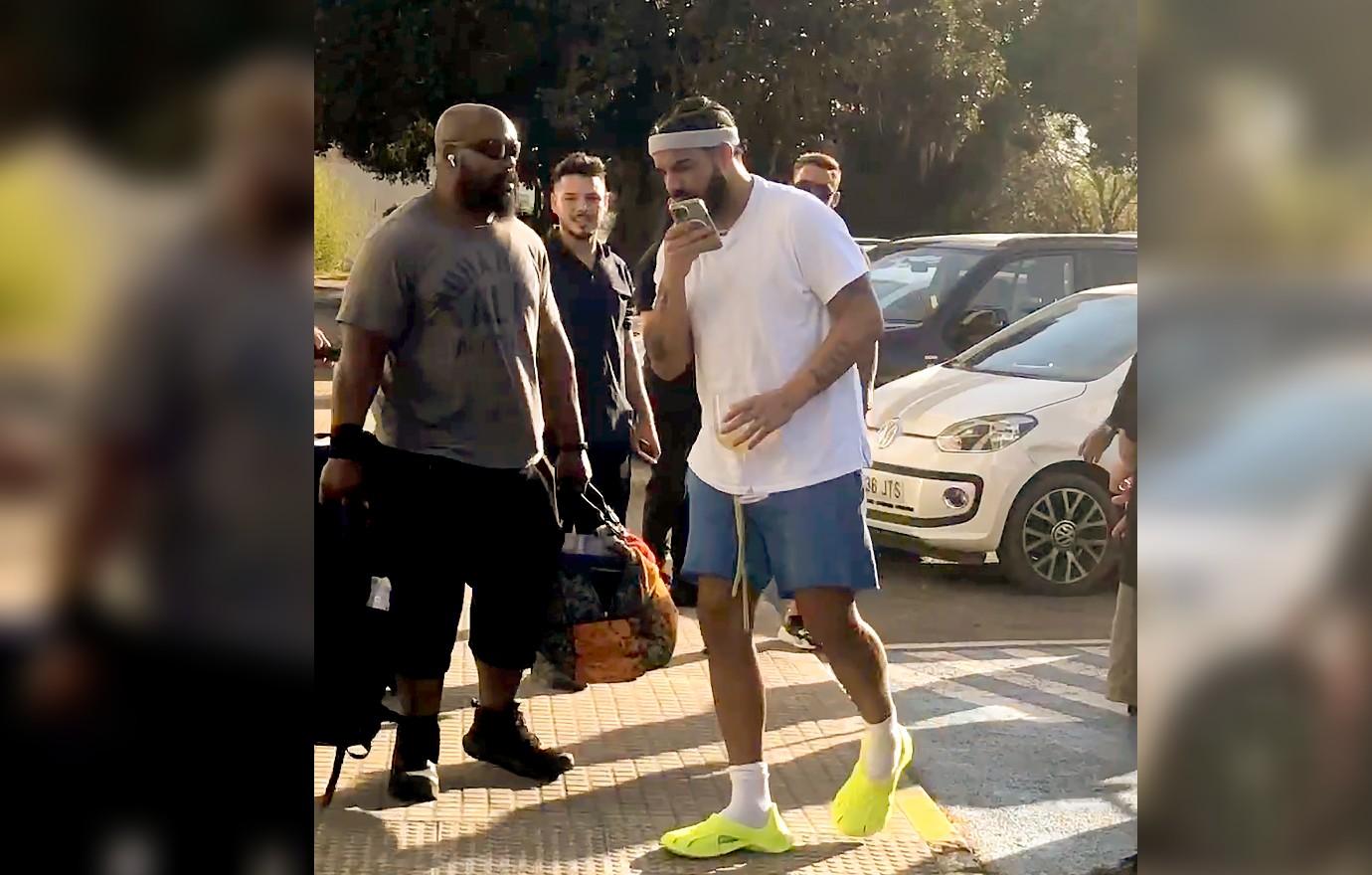 Mesha was released after posting $100k bond. Drake declined to press charges against the woman. Despite his decision, in 2021, the woman sued Drake accusing him of using her name and likeness in "defamatory matters" by releasing music that talked about her.
"In April 2017, somebody broke into my Los Angeles home when I was not there. At the time of that incident, I was not told any details about the trespasser, including her name," Drake wrote in court documents. "I understand that [Collins] filed a lawsuit against me in August 2021. When this lawsuit was filed and served on me, I learned that Plaintiff is the same person who broke into my house in Los Angeles in April 2017."
Article continues below advertisement
The lawsuit was dismissed by the court after Mesha failed to provide any evidence to back up her claims. Weeks later, Drake rushed to the court pleading for a restraining order against the woman.
He said she had been sending threatening messages to his lawyer. "Kill your self drake. Put a bullet through your head now b----," one alleged message read.
Earlier this year, a Los Angeles Superior Court judge granted the petition and ordered Mesha to stay 100 yards away from the rapper and his family.