Armie Hammer Spotted Back In Los Angeles After Quitting Cayman Islands Timeshare Job Following Cannibalism Allegations & Rehab Stint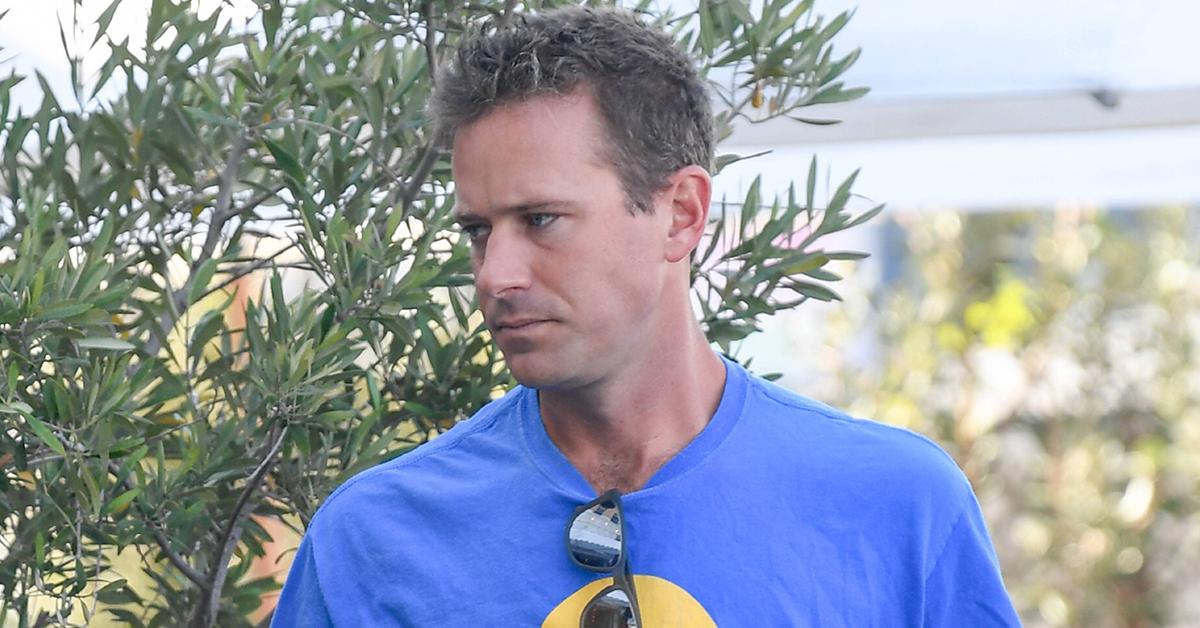 Armie Hammer reemerged in Los Angeles just days after he quit his job as a timeshare salesman in the Cayman Islands. The embattled actor, who's been hit with a slew of sexual assault allegations, was spotted relaxing outside of a café on Monday in Tinseltown.
Article continues below advertisement
Armie wasn't trying to hide either. In the photos obtained by Daily Mail, the "broke" Social Network star kept it casual, wearing a bright blue t-shirt and navy pants while sipping on a bottle of San Pellegrino outside of the restaurant by himself.
He appeared deep in thought in between sips. As Radar reported, Armie took the job because he allegedly has no money after leaving a rehab facility in Florida where he sought treatment for sex, drugs, and alcohol.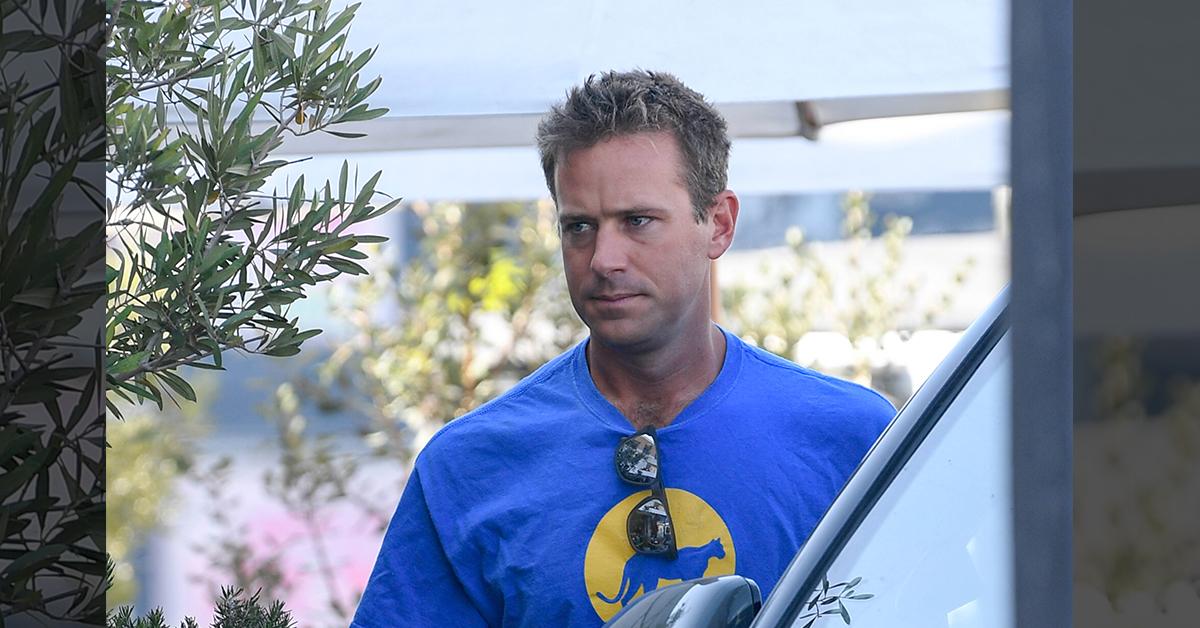 Article continues below advertisement
Last week, Armie walked away from his position after his new job title made headlines. He is now living with Robert Downey Jr. According to Variety, the Iron Man actor even paid for Armie's rehab.
His attempt to go incognito as an employee at Morritt's Resort didn't work. The Call Me By Your Name actor's job was exposed after someone tweeted that Armie was their friend's parents' concierge.
Article continues below advertisement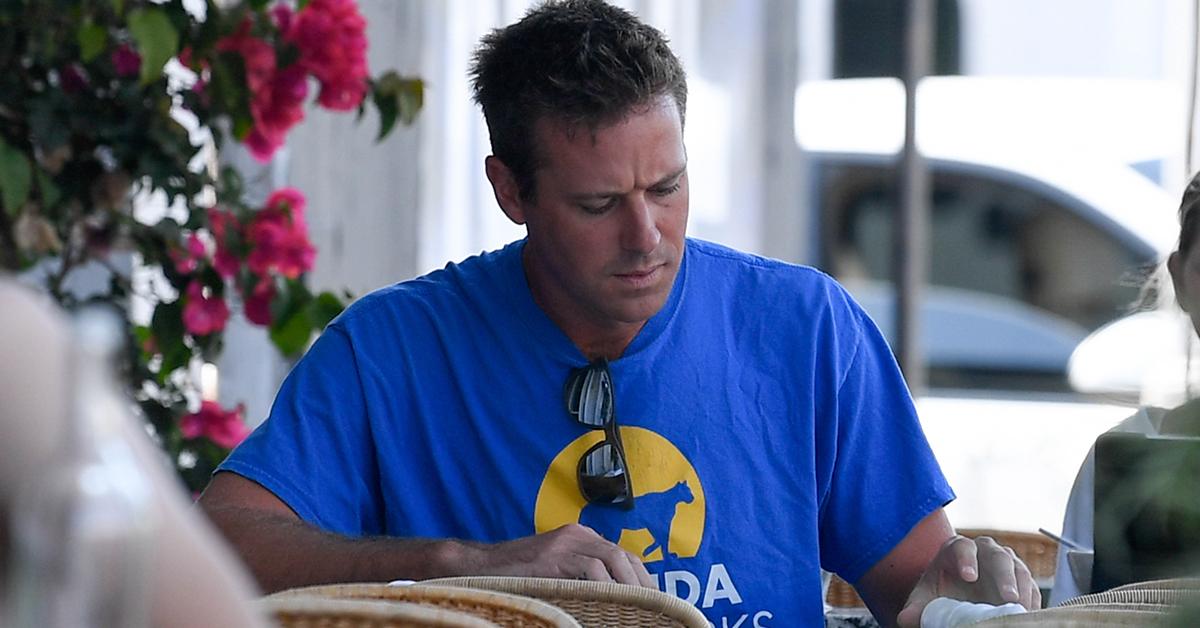 "My friends' parents went on vacation in the Cayman Islands and Armie Hammer was their concierge I'm still not over it," the person wrote in a since-deleted tweet.
"The reality is he's totally broke and is trying to fill the days and earn money to support his family," an insider claimed.
Article continues below advertisement
Last year, Armie was publicly accused of rape and cannibalism. Months before the allegations, his wife of 10 years, Elizabeth Chambers, filed for divorce. She stood by his side during his rehab stint.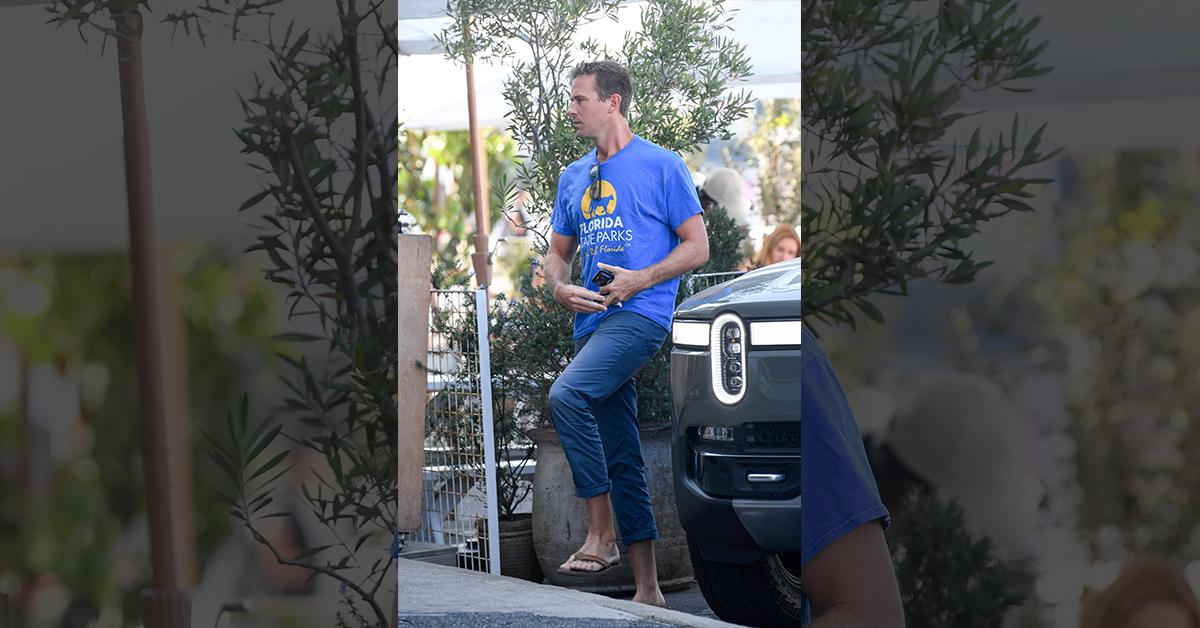 Article continues below advertisement
"Elizabeth's priority has always been her children and their well-being. The past year hasn't been easy, but she and Armie have always had love for each other," a source said at the time.
"They're slowly figuring things out as a couple, but being parents to their two kids will always come first."
Hammer and Chambers share two kids together — daughter Harper Grace, 7, and son Ford Douglas Armand, 5.