Drake Looks Sour Holding His Own Groceries In L.A. After Unfollowing Pregnant Rihanna's Baby Daddy A$AP Rocky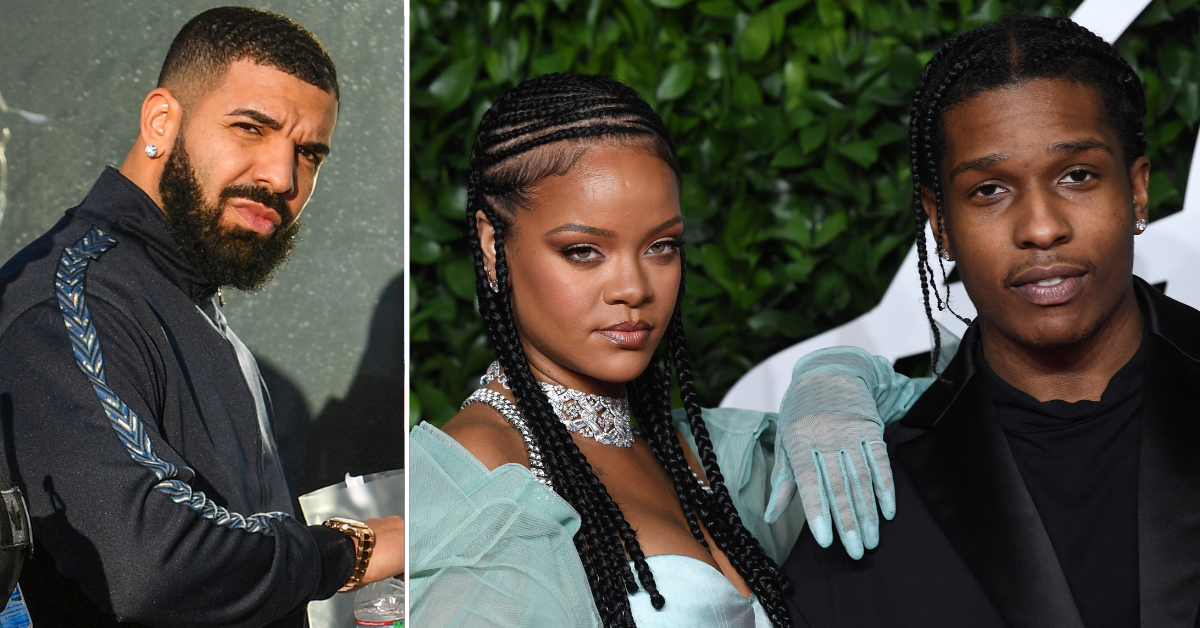 Drake isn't lucky in love, or help, these days. The 35-year-old rapper was spotted carrying his own groceries through a busy parking lot, days after unfollowing A$AP Rocky — who just so happens to be the father of his ex Rihanna's unborn child.
Article continues below advertisement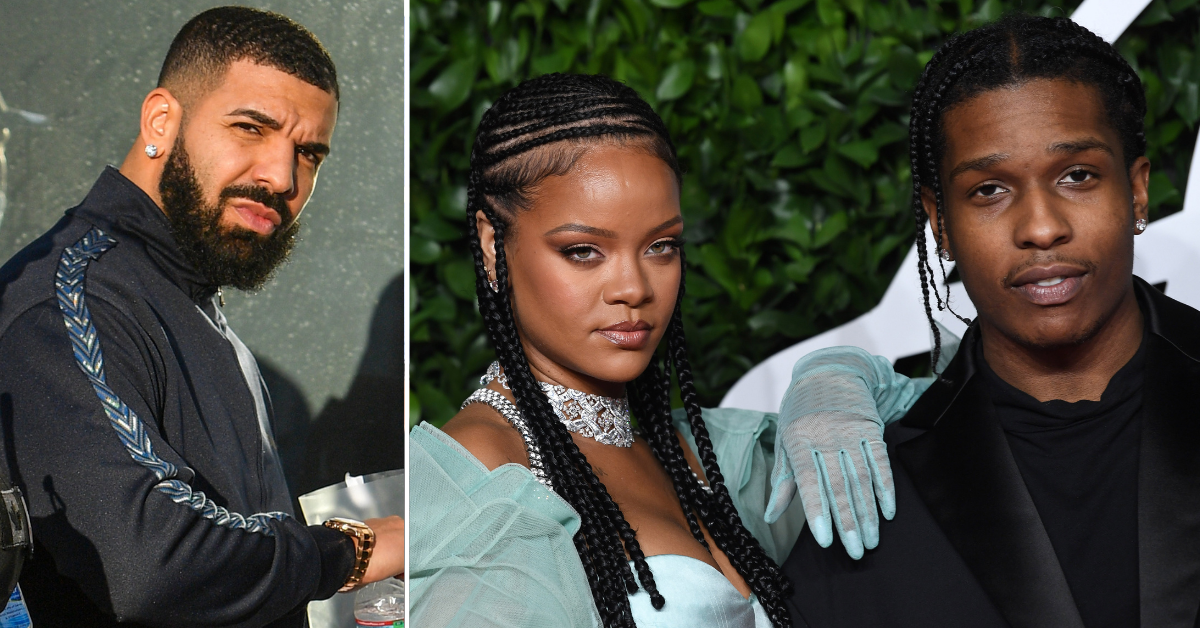 Article continues below advertisement
The Canadian hitmaker was spotted in Los Angeles outside of Whole Foods with his hands full of groceries on Thursday afternoon, marking the second time he's been seen since Rihanna announced she's expecting her first child with A$AP.
Drake appeared not to be in the best mood, sporting a scowl instead of his signature smile while making his way through the grocery store parking lot.
Article continues below advertisement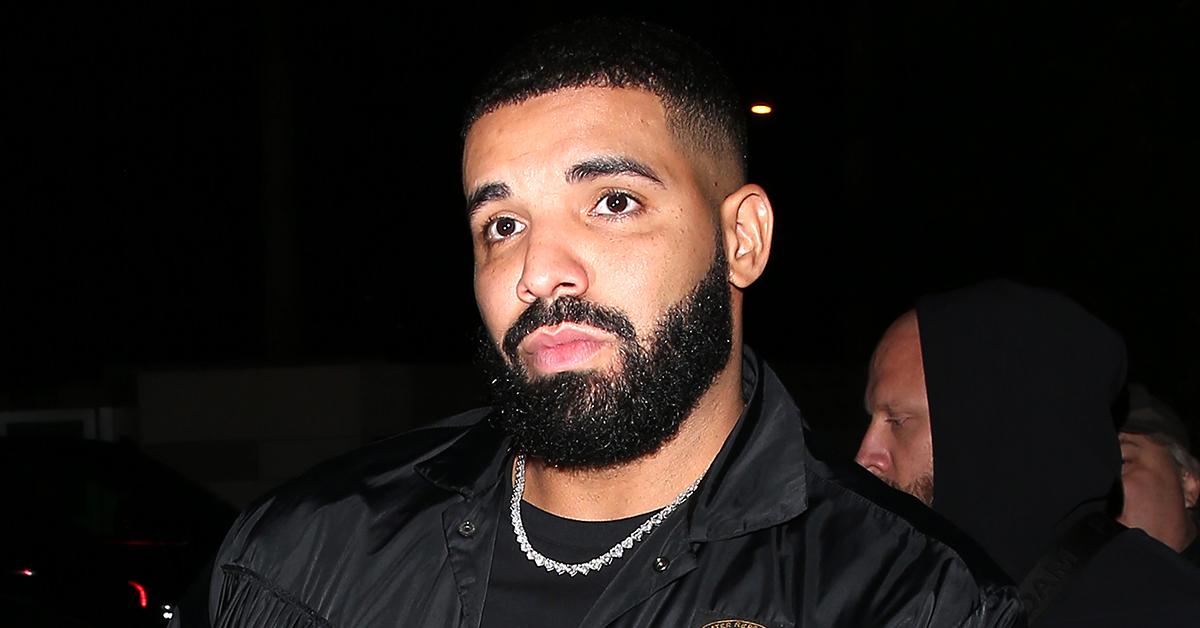 Wearing white sweats, a gray sweater, Nike sneakers, and a large diamond cross, the Life Is Good rapper looked hot despite seeming angry. Pulling up to the fancy grocery store in his black SUV, Drake exited the vehicle and into the produce aisle with his security guard in tow.
Article continues below advertisement
Despite being roughly worth $180 million, Drake showed he doesn't need everyone to be at his beck and call. Working out his biceps, he was photographed clinging onto his paper bags like his life depended on it.
After shopping for snacks, Drake headed to the recording studio.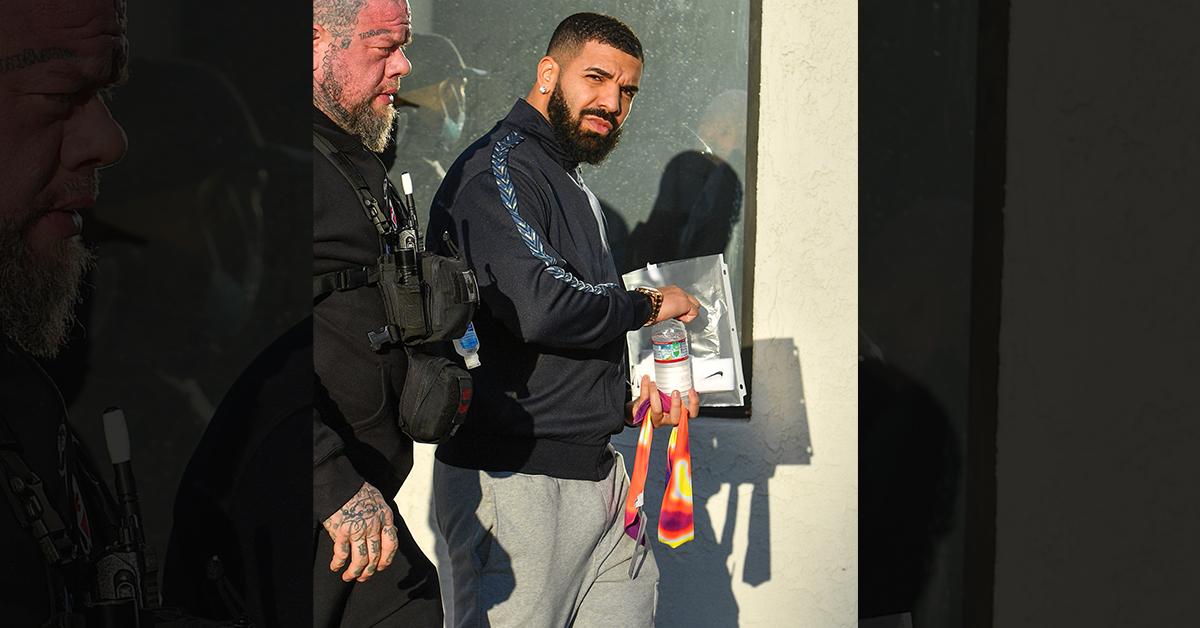 Article continues below advertisement
According to reports, Drake unfollowed A$AP four days after Rihanna's pregnancy made headlines. His situation with RiRi is a little more complicated than that.
After Rihanna seemingly dissed Drake in the 2018 issue of Vogue by claiming they weren't friends anymore, the latter dropped her off his follow list. However, the Only Girl In The World singer pulled the move years before.
Rihanna stopped following Drake in 2016, after their alleged breakup.
It's no wonder Drake doesn't want to see RiRi's baby bump. After the news broke, he became the butt of the joke. The rapper was ruthlessly mocked over Rihanna's pregnancy.
It didn't help when Drake posted a cryptic message following his ex's announcement.