Drake Laughs At TikTok Video Which Indicates He's Excited Pal Millie Bobby Brown Is Now 18 Years Old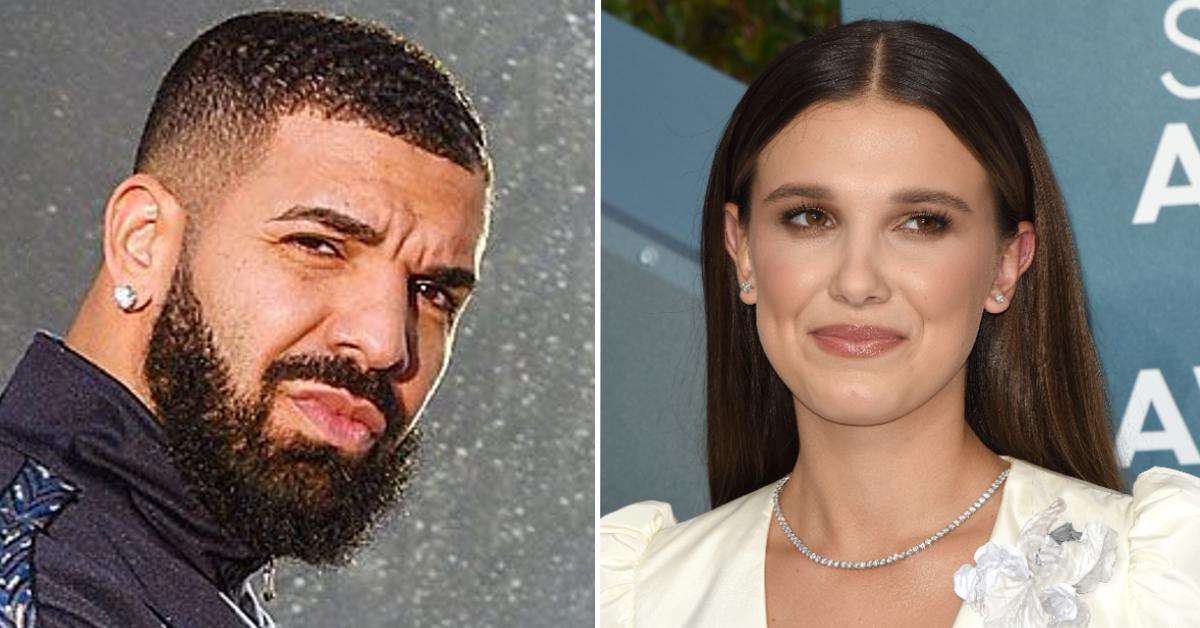 Drake, 35, is able to laugh things off! One TikTok user uploaded a video, in which she indicated that the rapper is most likely happy that pal Millie Bobby Brown turned 18 on February 19.
Article continues below advertisement
The text from the clip reads: "Drake after Millie's 18th birth announcement," and the audio in the background is from Spongebob Squarepants that says, "Finally, I've been trying to catch you boys all day."
On Monday, March 7, the "One Dance" singer responded to the viral video, writing, "Loool." The user seemed to be caught off guard, as she wrote back, "hahahaha s**t."
Article continues below advertisement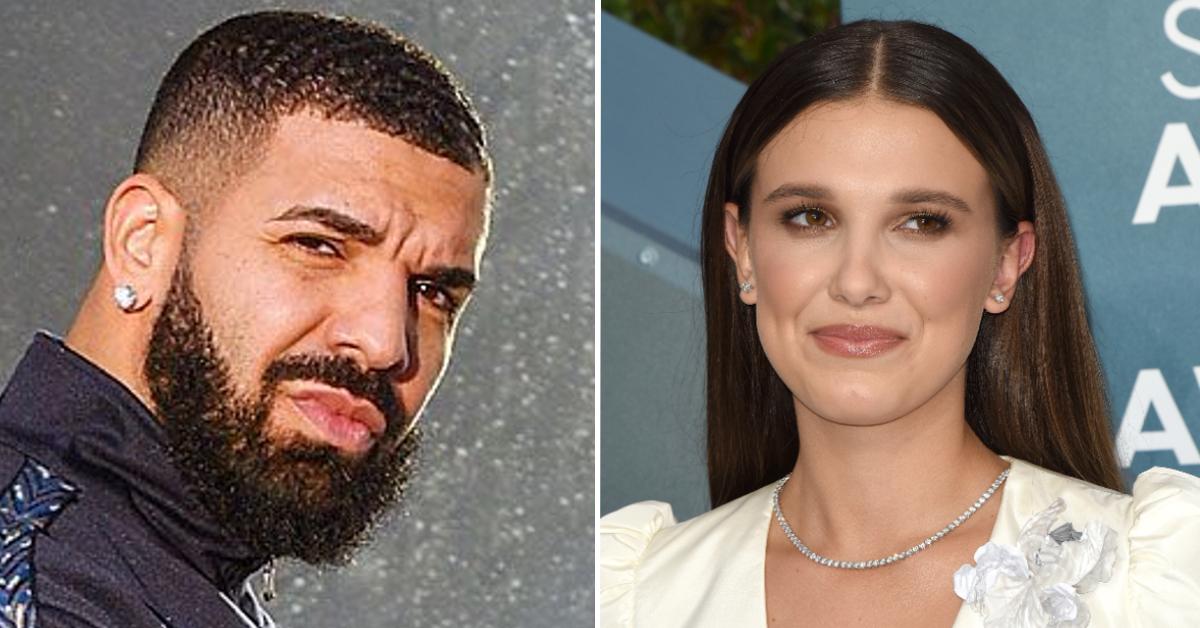 In September 2018, the Stranger Things star, who was 14 at the time, revealed that she and Drake, who was 30 at the time, text often. Afterwards, people were confused about the friendship, with many taking to social media to question why they were friends.
"I love him," the actress gushed about the Grammy winner. "I met him in Australia and he's honestly a great friend and a great role model. You know we text. We just texted each other the other day and he was like 'I miss you so much,' and I was like 'I miss you more,' he's great. He's coming to Atlanta, so I'm definitely going to go and see him. I'm so excited."
One person tweeted, "that's just weird. why he giving peoples young ass kids dating advice. that's just sus! why is he even texting with her to begin with lol," while another wrote, "Doesn't anyone find it odd he's texting a kid?"
Article continues below advertisement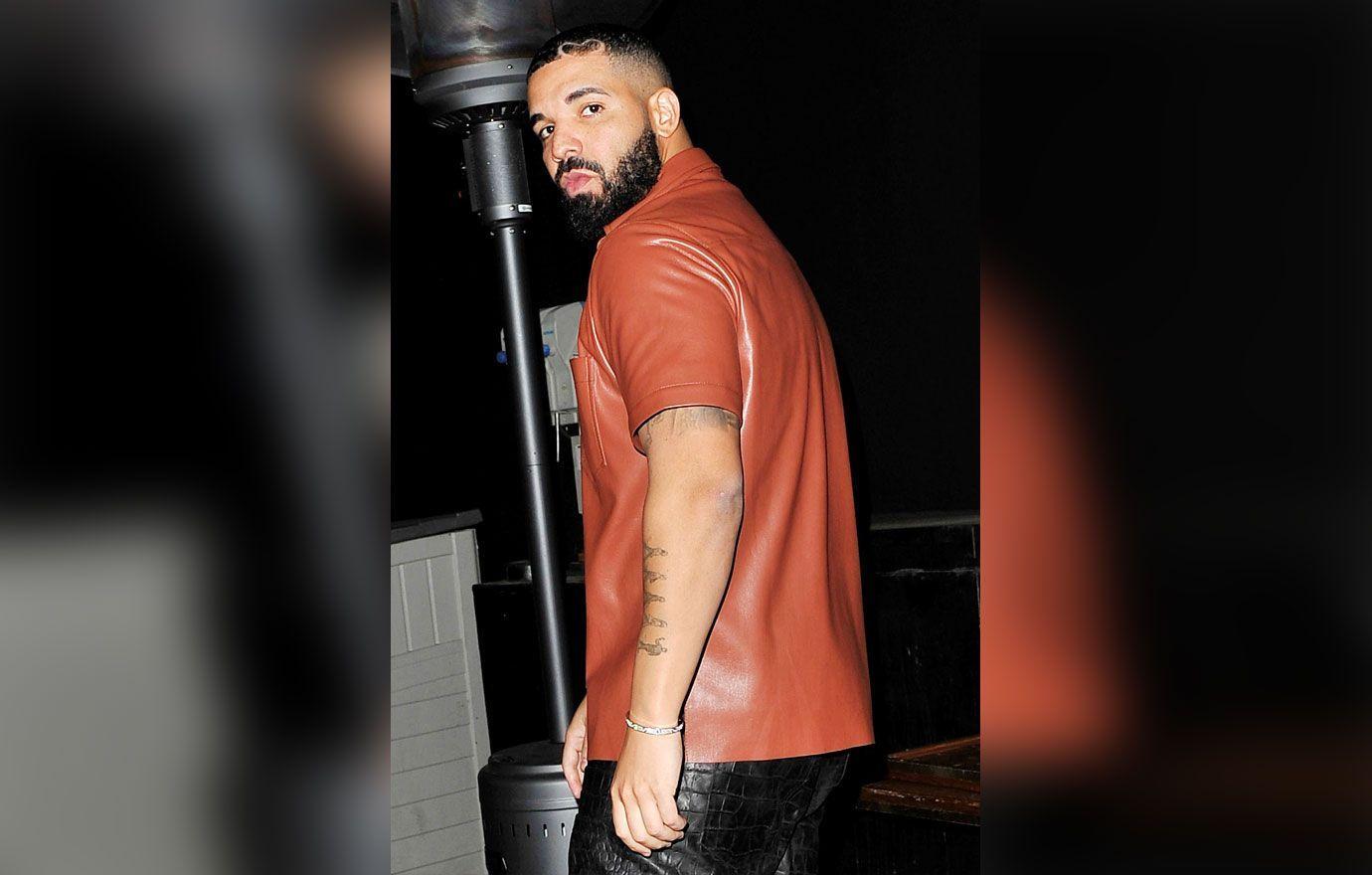 The teenager defended their bond, writing on her Instagram Story: "Why u gotta make a lovely friendship ur headline? U guys are weird… For real. I'm lucky to have people in the business extend their time to help me further my career and offer their wisdom and guidance."
She added, "I'm very blessed to have amazing people in my life. U dont get to chose that for me. it's nice to have people understand what I do. Now get back to talking about real problems in the world other than my friendship ... jeez."
Now, Brown is currently dating Jon Bon Jovi's son Jake Bongiovi.