Drake Shows Love To Baby Mama Sophie Brussaux After Flirting With Singer Naomi Sharon Following Homewrecking Scandal
Drake is not reserving his love, affection and attention for just one woman these days.
Article continues below advertisement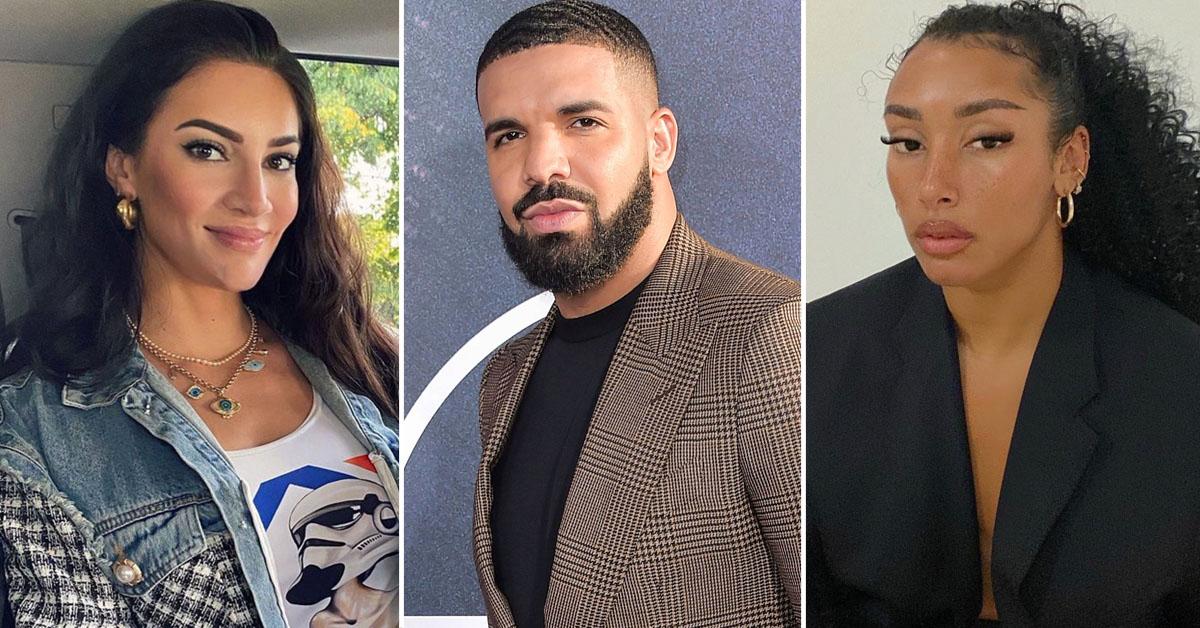 Article continues below advertisement
On Sunday, the 31-year-old French artist took to Instagram to wish her 34-year-old baby daddy a happy Father's Day. She and Drake share 3-year-old son Adonis Graham.
"Happy Father's Day Dad! @champagnpapi," read the text of her Instagram Story, which showed an old photo of the Toronto hitmaker holding his infant son while sitting on a bed. She even added an animated sticker that said, "#1 DAD."
And just like Sophie did on Mother's Day, Drake reposted the sweet shoutout to his own Instagram Story.
Article continues below advertisement
We're thrilled to see the pair co-parenting seemingly successfully these days, given the reportedly tumultuous start to their situation, but could there be a romantic element to all the social media love?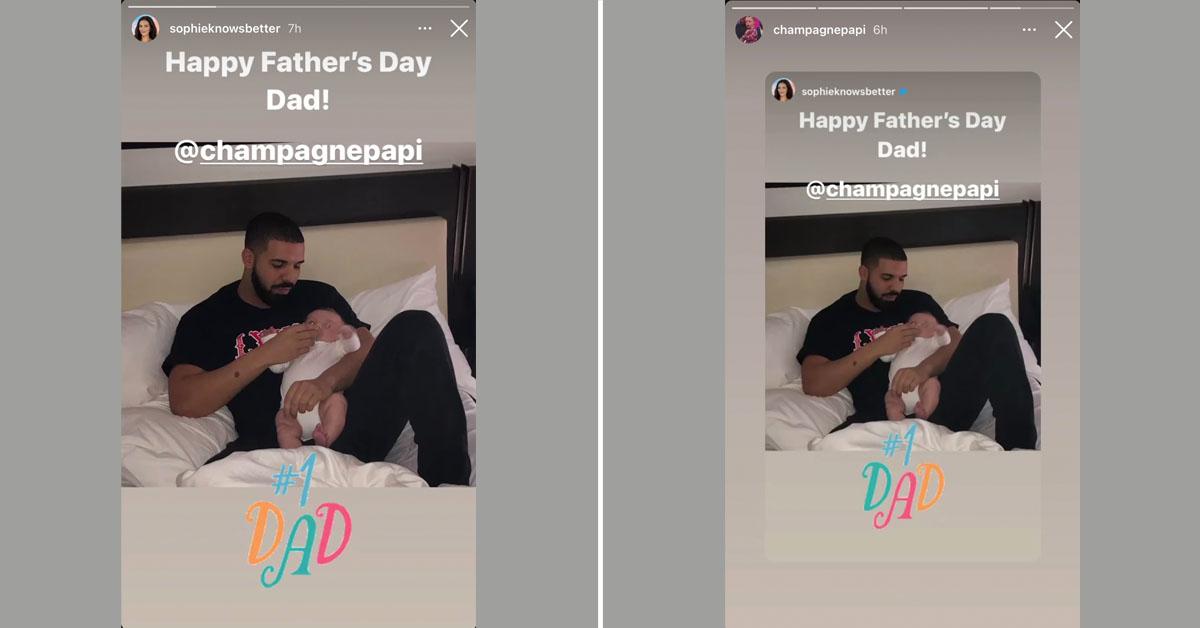 Article continues below advertisement
It all leaves us wondering what Drizzy's intentions are with Naomi Sharon, the 26-year-old Dutch and Caribbean singer-songwriter he was just flirting with online.
The rapper – who was recently accused of breaking up Naomi's longterm relationship with and engagement to fellow musician Jamie Sun – has continued to fuel the rumor by not shying away from "liking" several of Naomi's Instagram posts.
Article continues below advertisement
The Canadian musician's most recent "double tap" was on a photo from Sharon's latest music video shoot, which showed her and four other women standing topless on a plain, white set. Wearing only nude thongs, the women held hands with each other while standing closely together, staring sensually into the camera.
Drake's alleged leading lady was front and center, barely covering her breasts with her arm while putting her curvy bottom on full display. Her long, curly locks reached below her behind, while she grabbed the thigh of the woman to her left.
The post was in promotion of Naomi's music video for her song, Daughter of the Sun, which she released earlier this week.
So whether the rapper liked what he saw or was anticipating the singer's new music remains to be known. Perhaps a little of both?
Article continues below advertisement
In his defense, we know he does actually enjoy Naomi's vocals considering she is reportedly featured on his forthcoming album, Certified Lover Boy.
In fact, it was during a recording session that the singer's now-ex-fiancé claims she cheated on him with Drake.
Jamie Sun recently called the alleged twosome out on social media, claiming Drake flew them both out to another country for Naomi to work on a track. Jamie believes she was unfaithful to him while the creative juices were flowing.
Article continues below advertisement
Though neither of the accused parties has addressed the claims publicly, it didn't help their case when Drizzy posted a photo of himself in the gym with the brunette beauty.
And her scorned ex has not kept quiet. He later shared a photo of himself on a private jet, holding a glass of whiskey. The caption: "I don't drink champagne papi."
Article continues below advertisement
But let it be known: Aubrey Graham has been linked to a few women in recent months.
Just last week, he was spotted hitting up an event in Hollywood, California, followed inside the venue shortly afterward by a gorgeous mystery woman who is said to have hung out with the Canadian native during the festivities.
Though neither the identity of the woman nor her relationship to the star have been revealed, RadarOnline.com can confirm that he is not dating his hair and makeup artist, Luisa Duran, a rumor that began swirling around last month after she shared a photo of Drake hugging up on her from behind.
It's "absolutely BS," a source close to the musician told us exclusively. "She's his hair and make up artist [and has] worked with him forever."