Exclusive Details
'He Was A Good Sport': Hecklers Follow Donald Trump Along His Own Golf Course, Giving Him The Business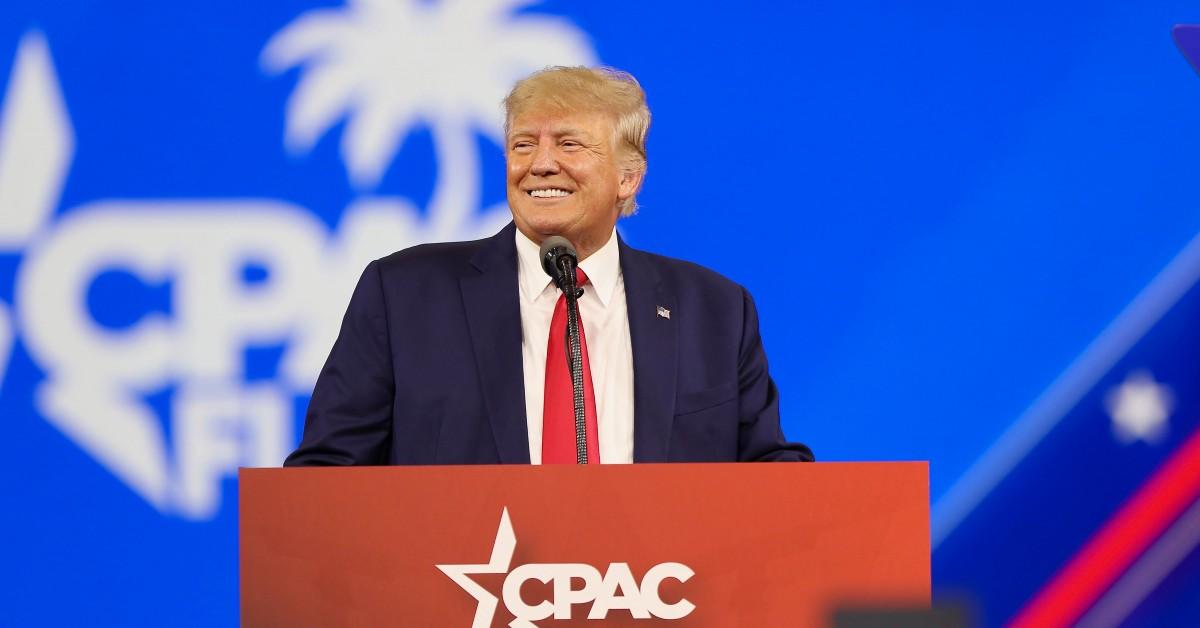 Donald Trump has been known to mock his political allies.
Article continues below advertisement
Well, he recently got a taste of his own medicine, Radar has learned.
The former president was playing golf during the LIV Golf pro-am at his Trump National Golf Club when a prankster mocked on of his shots that went into the water, calling it "shorter than his second term."
Article continues below advertisement
The man, Jake Adams, and his friend smocked the former president as they followed closely behind in the gallery last week. Video shows Trump, MAGA hat and all, about to swing when Adams, 29, from Venice, Los Angeles, said "You built a golf course just to miss this green."
Trump responded, "It isn't an easy one to miss." Then, one of Adams' friends replied, "that swing looks a little broken, was it made in China?" Trump played along, saying, "I don't know - too much is made in China."
Article continues below advertisement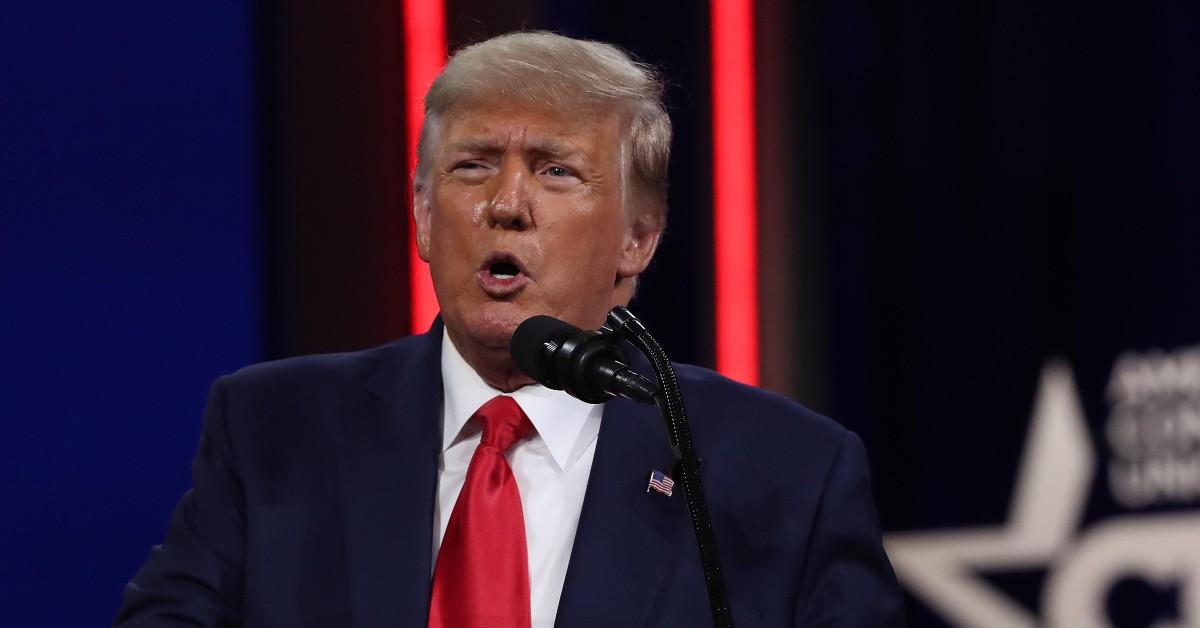 Adams said he wasn't afraid of mocking the former president, despite Trump's security watching him and his friends. He said he was happy to see that Trump was a "good sport."
Article continues below advertisement
The men are part of the Country Club Adjacent podcast, and they shared the vieo to their TikTok page. It has gotten more than 10 million views since being posted last week, and several people have praised their "savage" comments.
"He played along, but when he went into the water I think he was upset and walked away. Eric came up to us afterwards and he was laughing," Adams said. "It was good that he got involved and we don't mind getting something back.
Article continues below advertisement
"I'm sure he wanted to hit a good shot in front of us and then turn around and throw it in our faces. That would have been funny. When we heard Trump would be there, we wrote a little bit of what we were going to say to him before. I thought I'd be nervous, but I wasn't. Luckily, I knew one of the pro golfers in the group and he eased the tension for us."
Adams praised Trump's ability on the course as well, according to the Daily Mail. "He was a good sport and I have to say, he's a pretty good golfer for his age. I'll give him that."