Exclusive
All Caged Up: A Look Inside The Jail Where 'Tiger King' Star Doc Antle Is Being Held Alongside Murderers And Rapists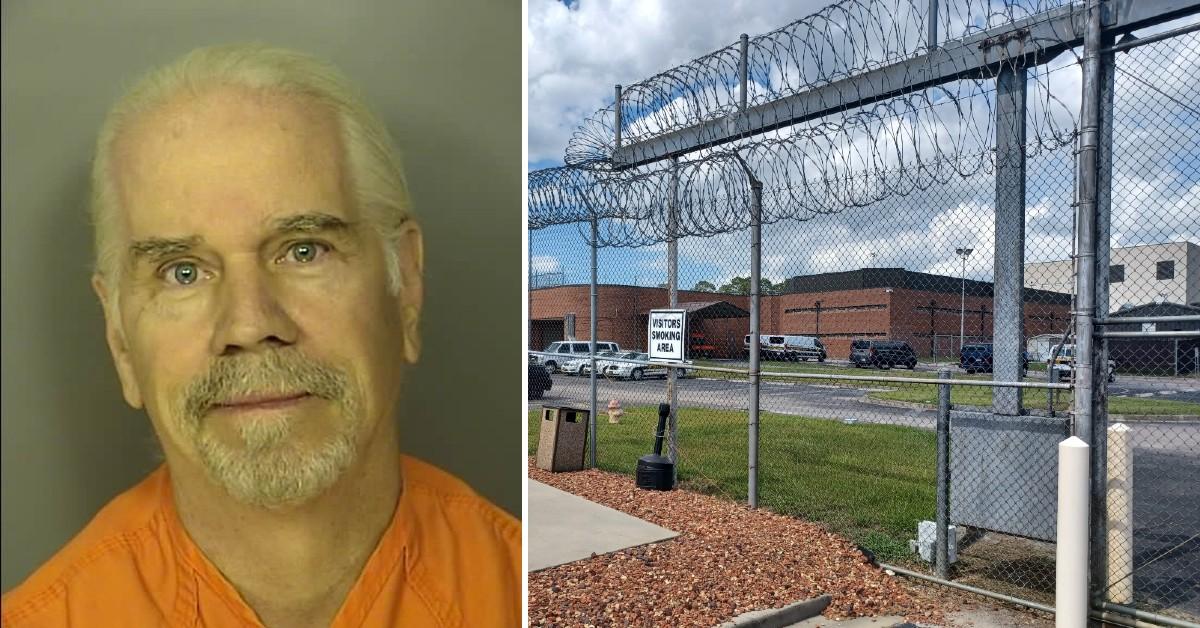 Deep in the woods, miles from the popular tourist sands of Myrtle Beach, South Carolina, sits the county's jail. It's been home to the infamous and the mundane. Now, it's the home for Tiger King star Doc Antle.
Article continues below advertisement
Recently, Radar Online was given exclusive access to the jail where Antle turned in his tiger stripes for prison orange and tan jumpsuits.
He lost his plush lift living among animals at the Myrtle Beach Zoo and now resides in a warm, musty, cinderblock jail along with 670 other inmates.
LIFE IN JAIL
Antle was arrested in recent days on federal allegations of money laundering. Federal officials stated that Antle and his business partner Andrew Sawyer laundered more than $500,000, as Radar previously reported.
Article continues below advertisement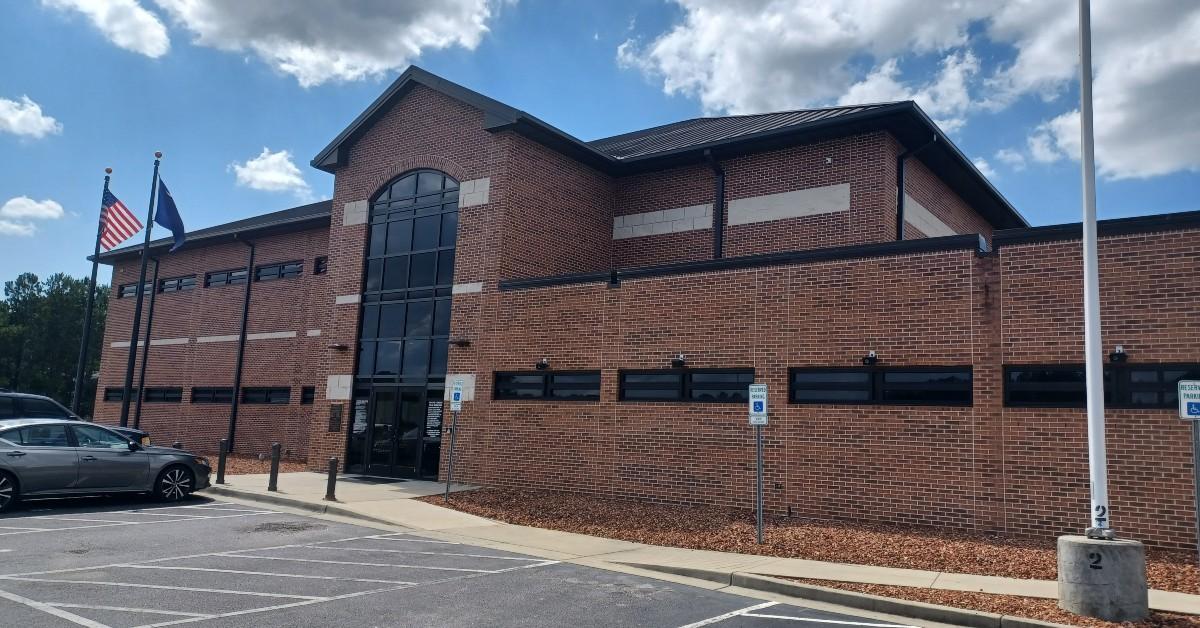 Conversations between the two and criminal informants were recorded and detailed in court records.
Antle, who rose to fame on the Netflix series, found himself in cuffs. Some of the laundering conversations happened at his Myrtle Beach Safari, which is known for its exotic animal and is popular among celebrities and Instagram influencers.
Article continues below advertisement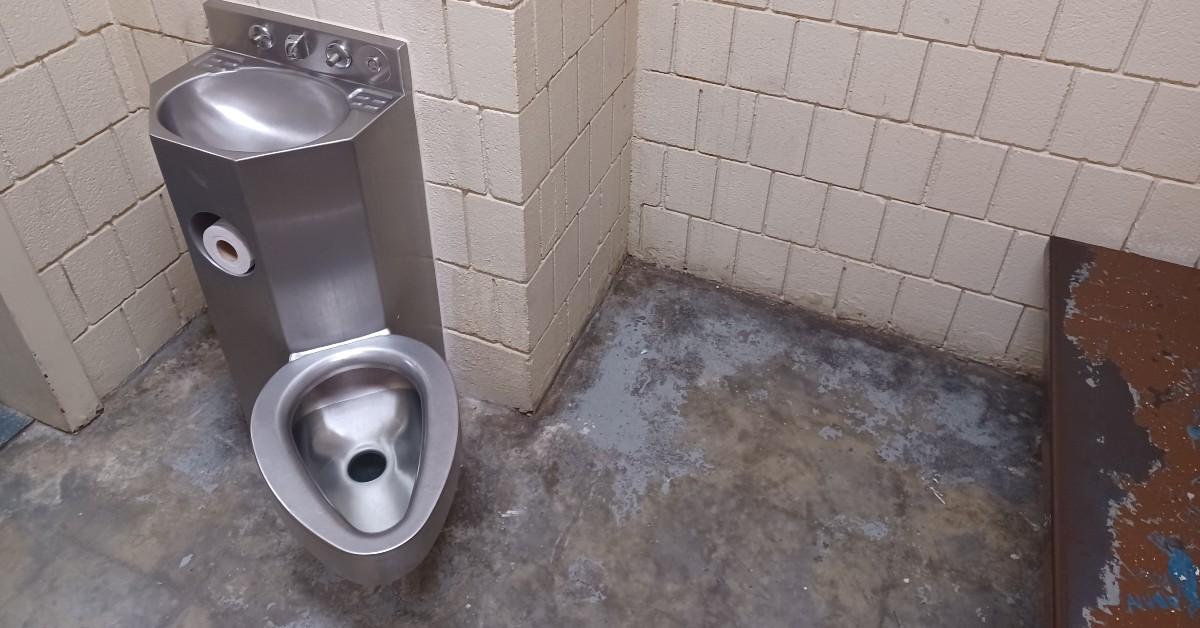 After their arrest, the duo was booked at Horry County's J. Reuben Long Detention Center, about 20 miles from Myrtle Beach, South Carolina. The County is one of the largest in areas east of the Mississippi River. It's also home to one of the country's tourism hot spots.
Antle and Sawyer entered the facility on June 3 and remain incarcerated, according to jail records.
Article continues below advertisement
Recently, the Horry County Sheriff's Office allowed Radar Online inside the facility.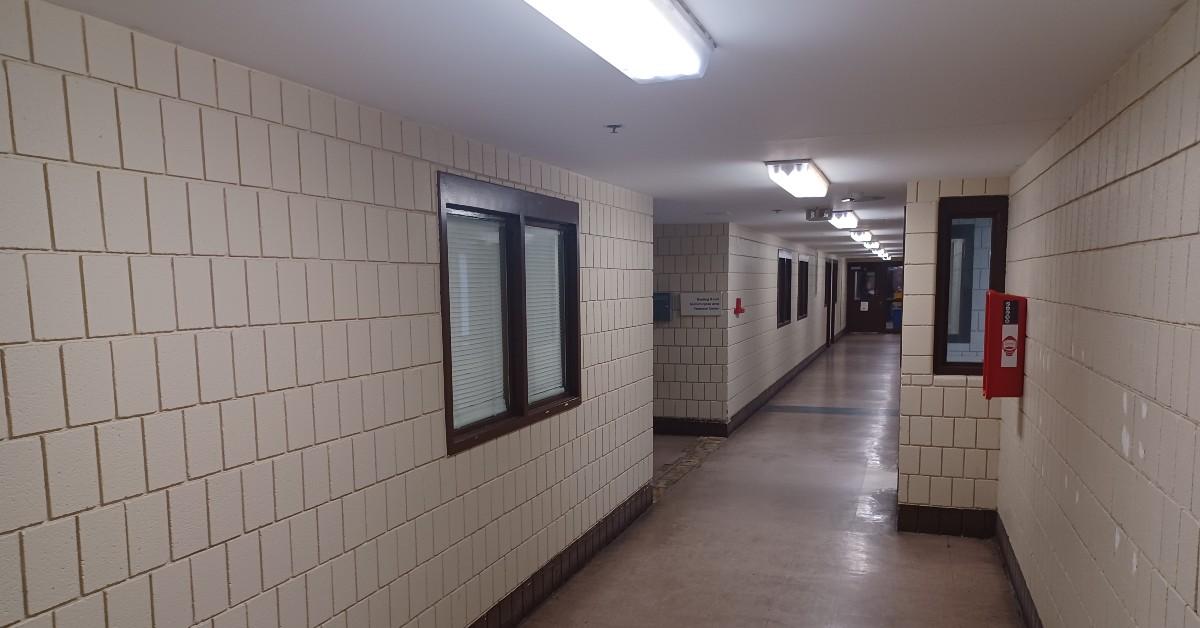 Article continues below advertisement
Inmates can be housed in various units, and some include standard private cells. Then there are units with an open floor plan that allow detainees to mingle, meet at tables, watch TV or make phone calls. In those areas, there are common bathrooms.
Many of the housing units are encased in brick and have a smattering of windows. Guards mill about the areas and halls nearby, making sure those locked up remain calm. Phone calls are done by an antiquated video conference system.
Inmates wear orange, blue or tan jumpsuits while in the facility and when they are taken to court.
Article continues below advertisement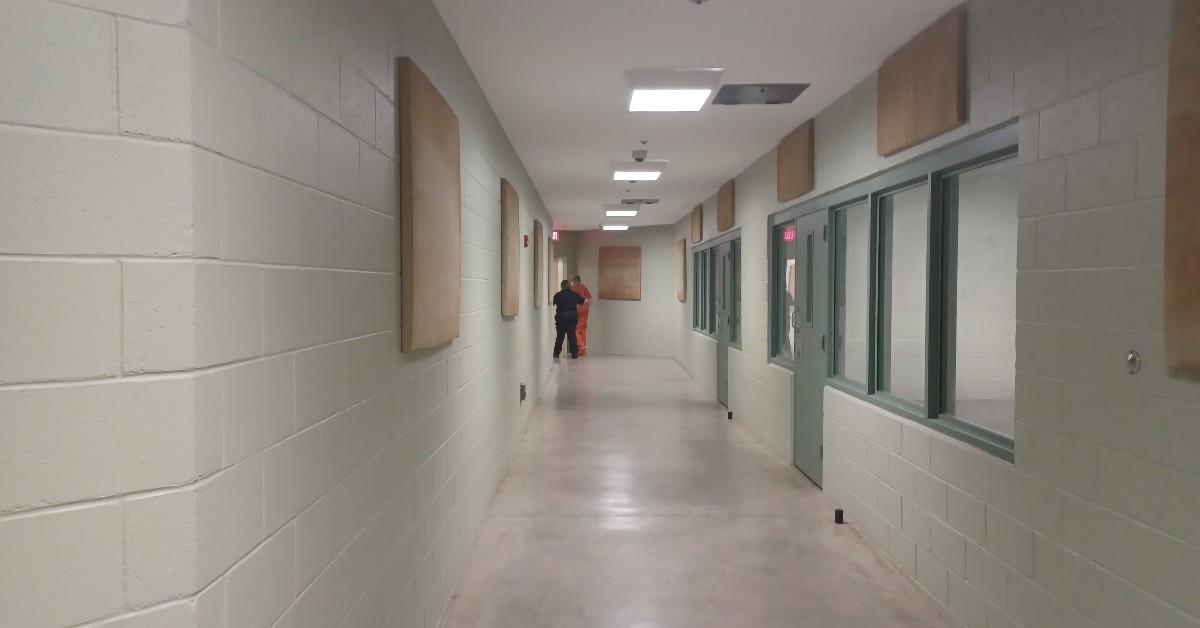 Food is fairly standard and includes three "balanced" meals a day, though Horry County Sheriff Major Joey Johnson joked with Radar that he didn't have a menu handy.
Article continues below advertisement
The COVID-19 pandemic has led to changes at the facility and how prisoners interact. Johnson said they now have a quarantine unit inside the jail, something needed after an outbreak of cases at the facility in 2020 during the early days of the pandemic.
Still, jail staff tries to get all inmates some southern sun for 60 minutes a day.
"We try to get everyone out for an hour a day," Johnson told Radar.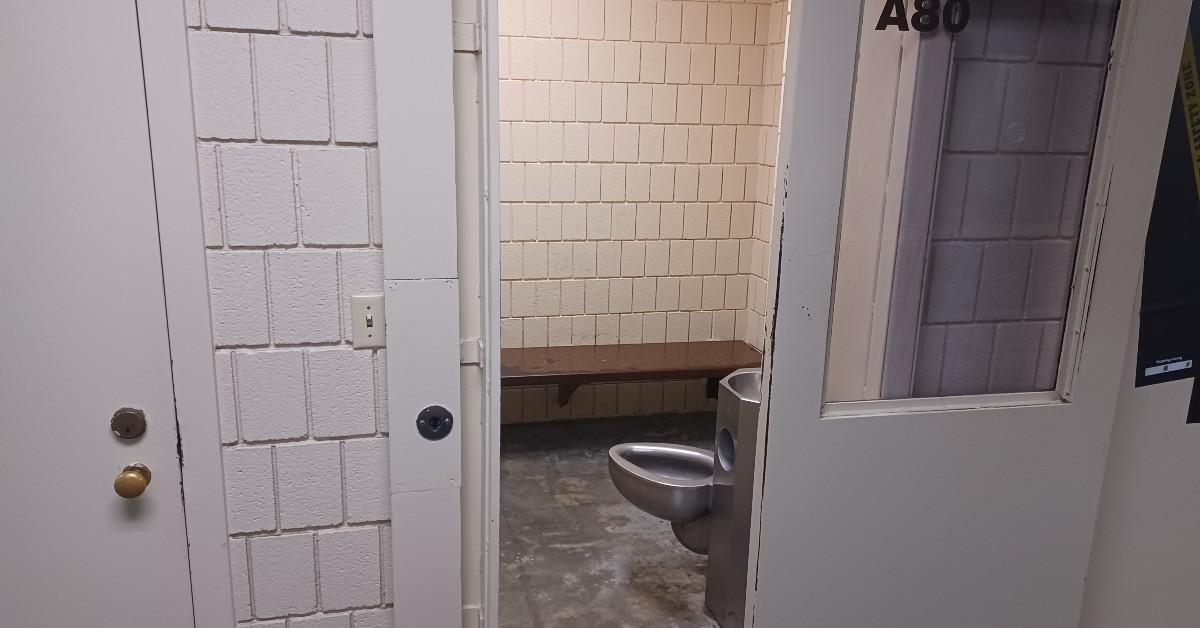 Article continues below advertisement
Currently, there are 670 people in the facility that was originally built for 200 inmates in 1989. However, there have been expansions and additions over the years. Now, the facility can house up to 1,000 inmates.
A medical unit can take care of inmate needs and there is a courtroom inside the jail for arraignments or court proceedings for low-level crimes.
Article continues below advertisement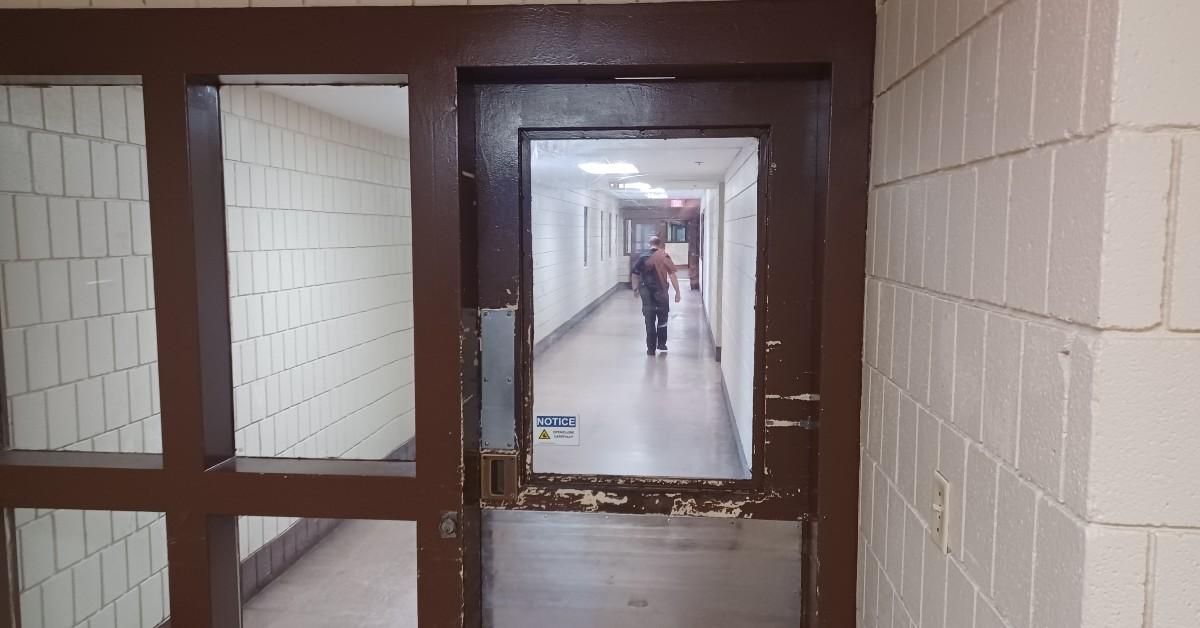 The first place any arrestee — including Antle and Sawyer — would be brought to is booking. It's a large room where inmates are processed. There are holding cells with benches and toilets for some inmates, but many are kept in a wide-open room with rows of chairs. The booking process includes getting their mugshot photo taken — and wearing an orange faux-jumpsuit that only covers the neck for a uniform look in the photos.
Article continues below advertisement
It also includes getting the inmate's information and determining where they will go once they are housed.
It was step one for Antle as he learned, much like his animals, what it's like to being kept in a cage.