DMX's Fiancée Speaks For First Time As Battle Over Late Rapper's Millions Heats Up
Article continues below advertisement
Lindstrom expressed her thoughts via her Instagram Story Tuesday, saying that the hip-hop artist whose real name is Earl Simmons would have wanted her "help and touch others" with her strength.
"I'm a very strong woman and I give God all the glory for my strength!" she wrote. "And I pray that I'm able to help and touch others cause I know that God would want me too! And I know Earl would expect me to too! Just like he always have! I know I have a calling on my life! And me and my son will carry it out, in Jesus name amen."
Article continues below advertisement
She shared a photo of DMX, who was seen holding his son's hands with the heartbreaking caption, reading, "I miss seeing you and @exodus_simmons1 together! We miss you!."
In another post, she added her son, "is amazing reminds me so much of his father! God knew what he was doing when he blessed us with this little boy...!"
DMX's fiancee's statement comes after Page Six reported last week that another woman named Raven Barmer-Simmons contacted DMX's other adult children to introduce herself as the rapper's other child.
Raven's claim brings the total of children the DMX allegedly fathered to 15. All of them will have to submit a DNA sample to confirm their paternity.
Article continues below advertisement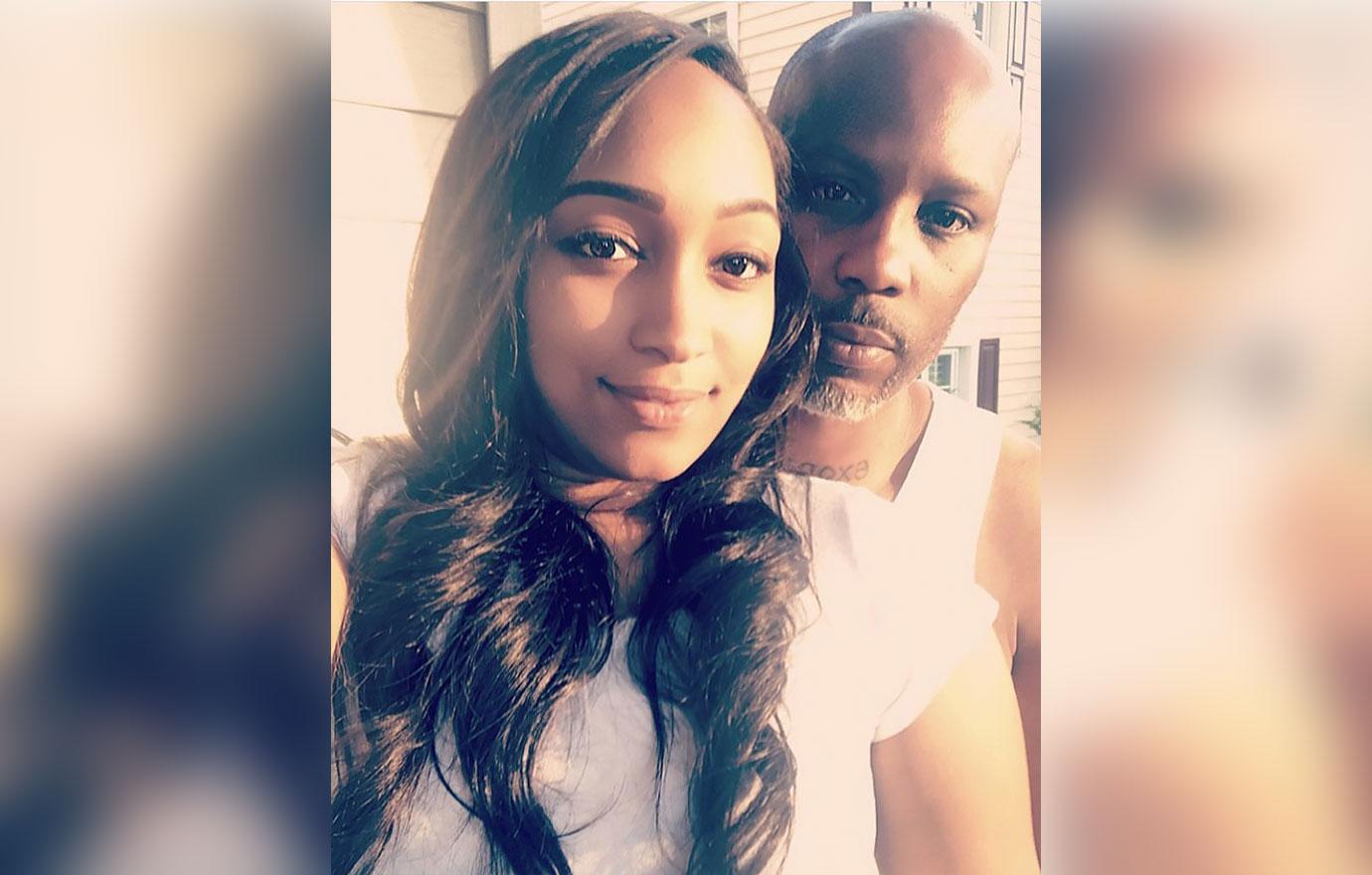 The battle over his estate, which includes all of his future earnings from his music, kicked off after the rapper died without leaving a will.
Desiree applied to be legally declared as his "common-law wife" was rejected by Judge Helen Blackwood. Had the application been approved, she would have gained seniority over his 14 children to administer his estate and earnings. However, the Judge appointed DMS's three adult sons Xavier, Tacoma, and Sean Simmons, whom the rapper shared with his ex-wife Tashera Simmons as temporary administrators.
Article continues below advertisement
Herbert Naas, the estate attorney for the three children, said following the appointment, "The next big thing is to determine who are the rightful heirs. The estate is going to ask everyone to prove paternity through DNA testing. All the legal children of DMX will be entitled to an equal share of his estate."
As RadarOnline.com previously reported, DMX died suddenly after overdosing on the drug at his home earlier this year at 50 years of age. His brain reportedly was deprived of oxygen which had caused a heart attack. An insider later revealed that acute cocaine intoxication "caused this chain of events."