Divorce-Bound Tori Spelling Snaps When Asked About Dean McDermott On 'The Wendy Williams Show': 'I'm Not Going To Answer That'
Divorce-bound Tori Spelling is not here for the Dean McDermott questions.
The 48-year-old mother of five wanted nothing to do with the topic of her 54-year-old husband when she stopped by The Wendy Williams Show on Tuesday.
Article continues below advertisement
Filling in for the currently ill host was comedian Whitney Cummings, who tried to get the Beverly Hills, 90210 star to divulge details about the status of her troubled marriage.
"What is going on with that guy, Dean? Nothing? Nothing?" Cummings probed.
"What? You know I'm not going to answer that," Spelling fired back.
"Fair enough, fair enough," the guest host replied. "We asked, I love you, this is somebody that has strong boundaries and she's controlling the narrative, and answers the questions [we] want to ask when she wants to answer them, and I respect that and I love that about you."
"Awesome," said Tori, who was not wearing her wedding ring. "So what are you going to ask me next?"
Accepting the rejection, Whitney carried on with the rest of the Dean-less interview.
Article continues below advertisement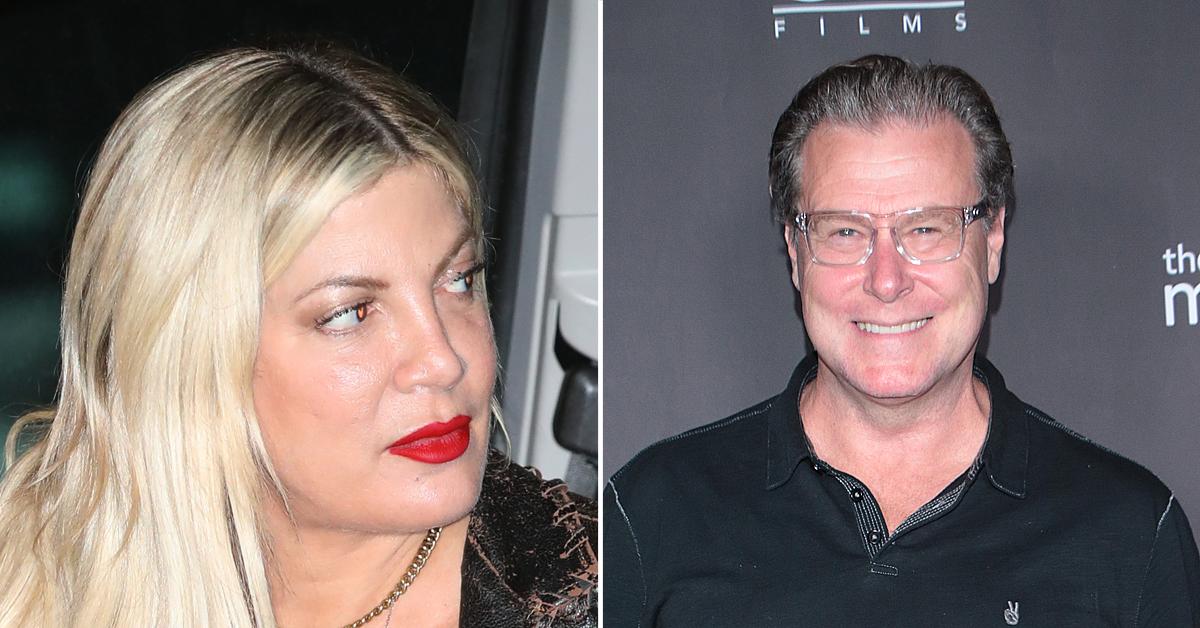 As RadarOnline.com has covered extensively, Spelling and McDermott's 15-year marriage is basically nonexistent.
In fact, hours before the former's Wendy Williams appearance, an insider told Us Weekly that the actress "wants a divorce, but she feels trapped right now."
Apparently, the pair recently had a big "fight" after the actor "went missing" for two days following an explosive argument about money.
Article continues below advertisement
When he returned, Dean allegedly threatened to sue Tori for alimony and child support. While it's unclear whether he signed a prenup, she apparently just found out that he can sue her for child support.
The source said Tori "went ballistic" upon learning the news and is "pissed" at her attorneys.
The insider's information might explain why Spelling was seen having a hysterical meltdown outside her lawyers' office just last week. The actress was photographed screaming into her cellphone while holding a yellow notepad that contained the words "custody," "support" and "assets."
The whole family then hit up Disneyland for a tense-looking outing. Liam, 14, Stella, 13, Hattie, 10, Finn, 9, and Beau, 4 followed their parents through the park, but eyewitnesses told us the adults did not interact.
Article continues below advertisement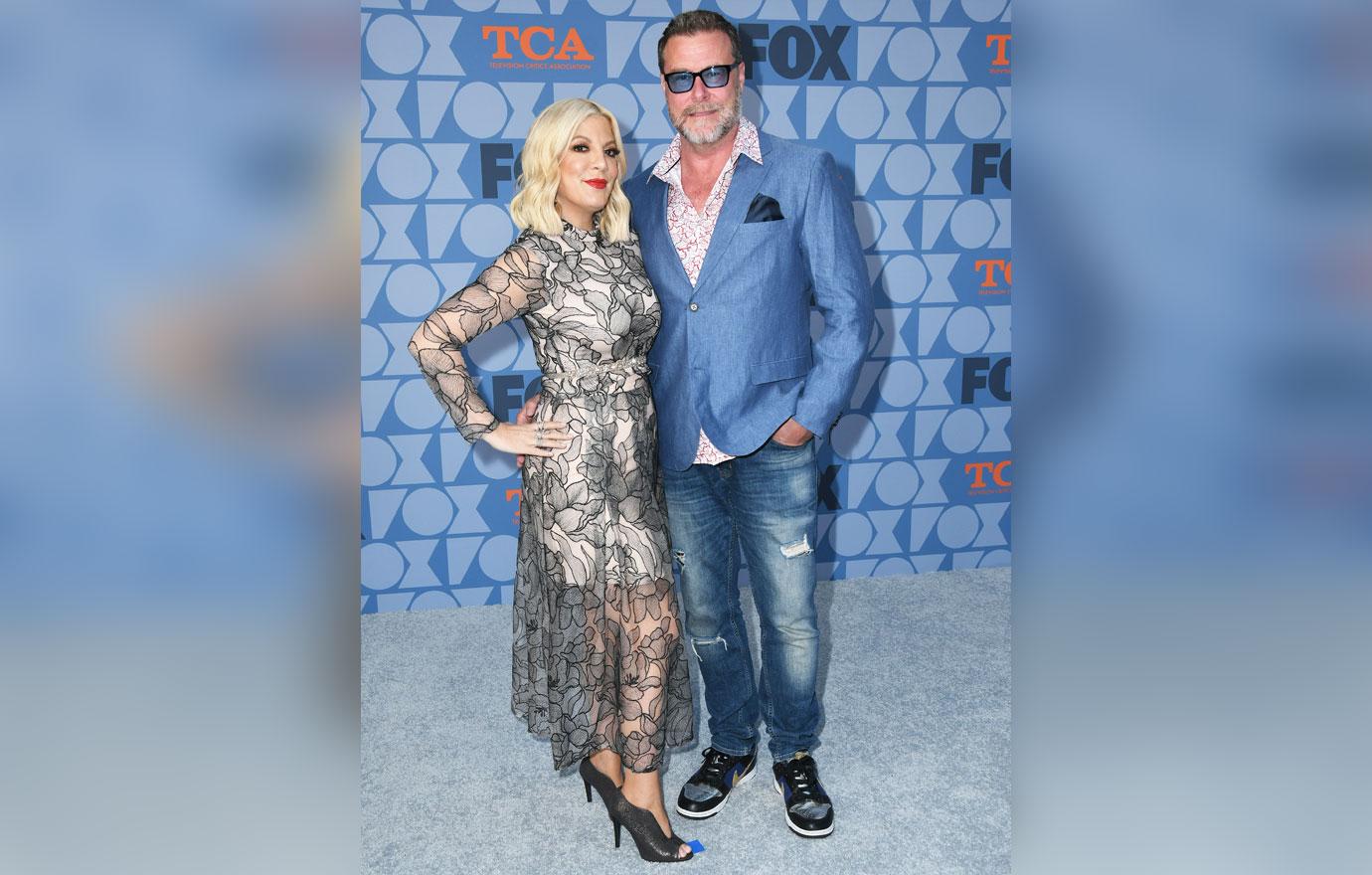 Insiders previously told us that the twosome has been donezo for "months."
"To their credit, they tried...they really tried. But Dean's sex addiction became too much for Tori. He absolutely did not cheat, but he just wants sex all the time," our source dished.
"This time she's done. Tori is a mom of five, has a business, and is working on new projects. She can't just give Dean sex whenever he asks for it – and she needs more emotionally from him and he can't do that. Some of the stuff I've seen has been sad."
Article continues below advertisement
Spelling and McDermott have been married since 2006.