Diddy Flirts With City Girls Yung Miami Days After Being Caught Hooking Up With Rapper Future's Ex Joie Chavis
Diddy is shooting his shot with his on-again-off-again fling Yung Miami right after she started beefing with the new girl in his life, Joie Chavis. Try to keep up.
The Bad Boy Records founder was back at it again with the City Girls rapper after she posted a series of sultry photos on Instagram. The 27-year-old Florida native looked spicy in a tight see-through red dress.
Article continues below advertisement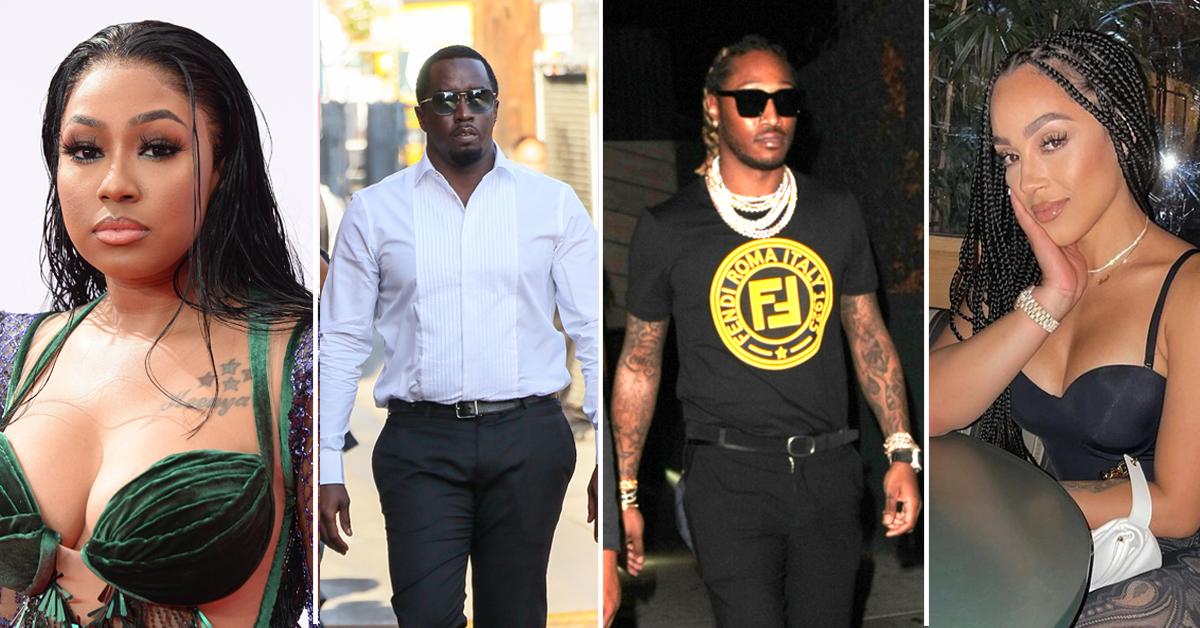 The photos made it clear Yung Miami did not feel like wearing a bra for her night out. The look impressed many with the snap receiving over 383k likes.
Article continues below advertisement
One of those people was Diddy who made sure to show his appreciation for the post with a flirty comment. He left behind 5 fire emojis.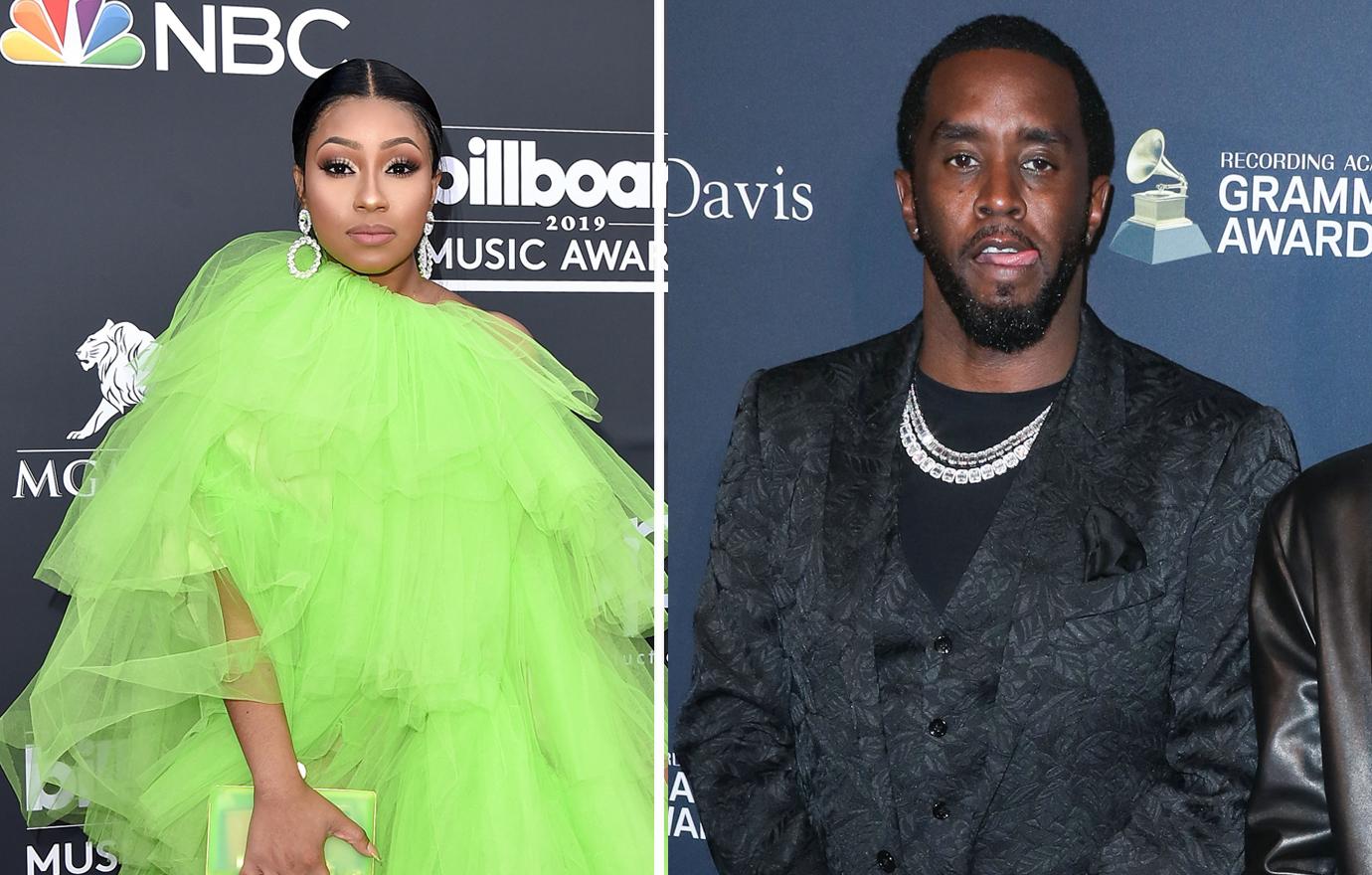 Article continues below advertisement
Diddy deciding to try to get at Yung Miami again is odd due to timing. Earlier this month, the businessman was photographed on a yacht in Italy with rapper Future's ex/mother to his children, Joie. Paparazzi caught the two making out on the deck of the boat.
In one shot, Diddy is seen with his eyes closed leaning into Joie. He can be seen with his hands around her waist. Later in the day, Joie was seen laying her head on Diddy's lap as he played with her hair. The photos made it clear, the two are getting up to something.
Article continues below advertisement
The vacation appeared to blindside Yung Miami as she had been dating Diddy for a couple of months. The two were first seen together back in June.
The duo were each other's dates for birthday party for Quality Control Music CEO Pierre "Pee" Thomas. At that event, eyewitnesses claim Diddy spend most of the night holding Yung Miami's hand.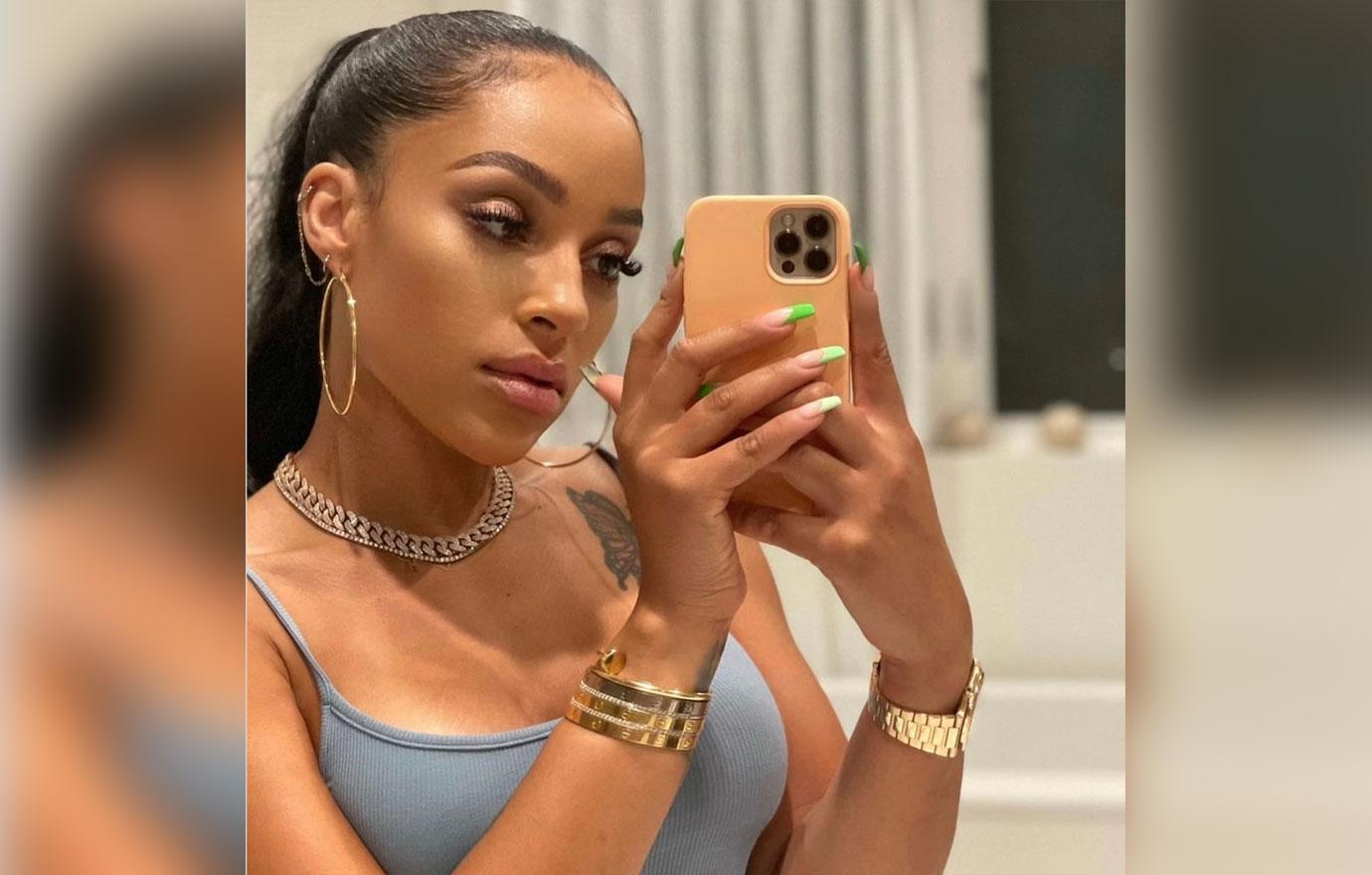 Article continues below advertisement
At the time, a source told Page Six about the relationship, "Sean is known for dating young beautiful women and the City Girls mantra is to only date men with money or it is just a waste of your time. Caresha has her own money, but she wants someone to 'match her fly' and treat her to the lifestyle that she has become accustomed to. So a boss like Diddy is a perfect fit."
Yung Miami has not indicated whether she's ready to give Diddy another go after seeing him all over another woman.