Ventilators, Hospital Beds & Sexual Assault: Demi Lovato Reenacts Terrifying Night Of Near-Fatal Overdose In New Music Video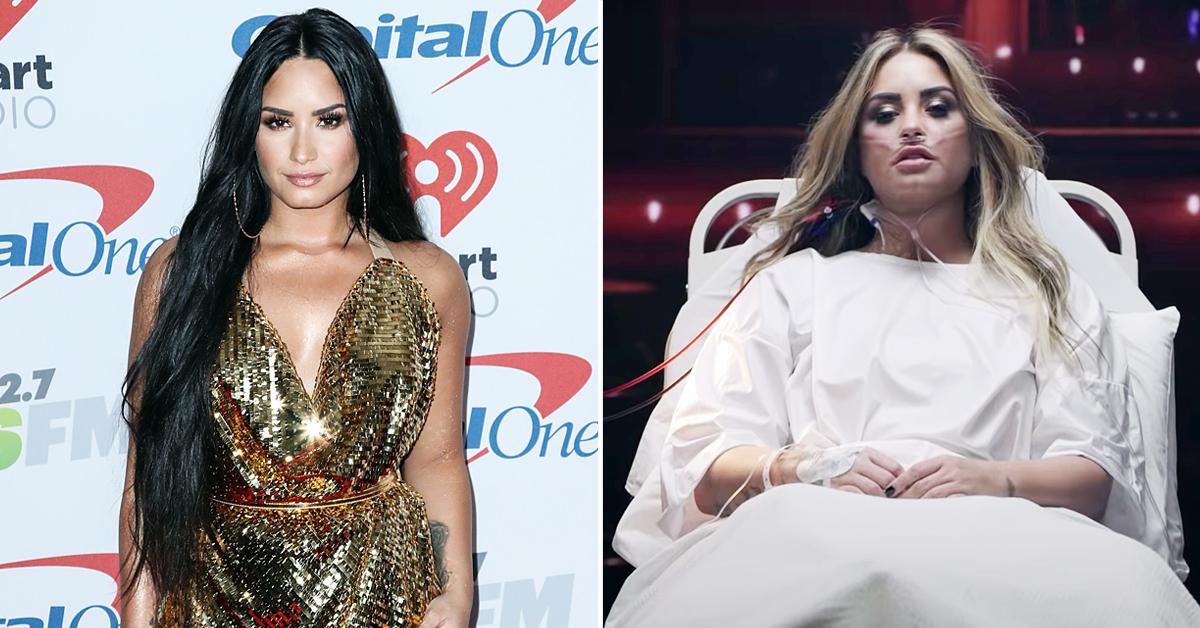 Demi Lovato is walking her fans through the night that almost ended her life. The 28-year-old singer has released her latest music video, Dancing With The Devil, where she emotionally details every moment before and after her July 2018 heroin overdose.
Article continues below advertisement
In the video, released late Thursday, the opening scene is enough to give anyone chills. The star is seen in her hospital bed strapped to a ventilator with tubes in her neck. In her YouTube documentary, Demi Lovato explained these tubes were pulling dirty blood out of her body, cleaning the blood, and restoring it back to her. Her stepdad attributed the machine to be the thing that saved her life.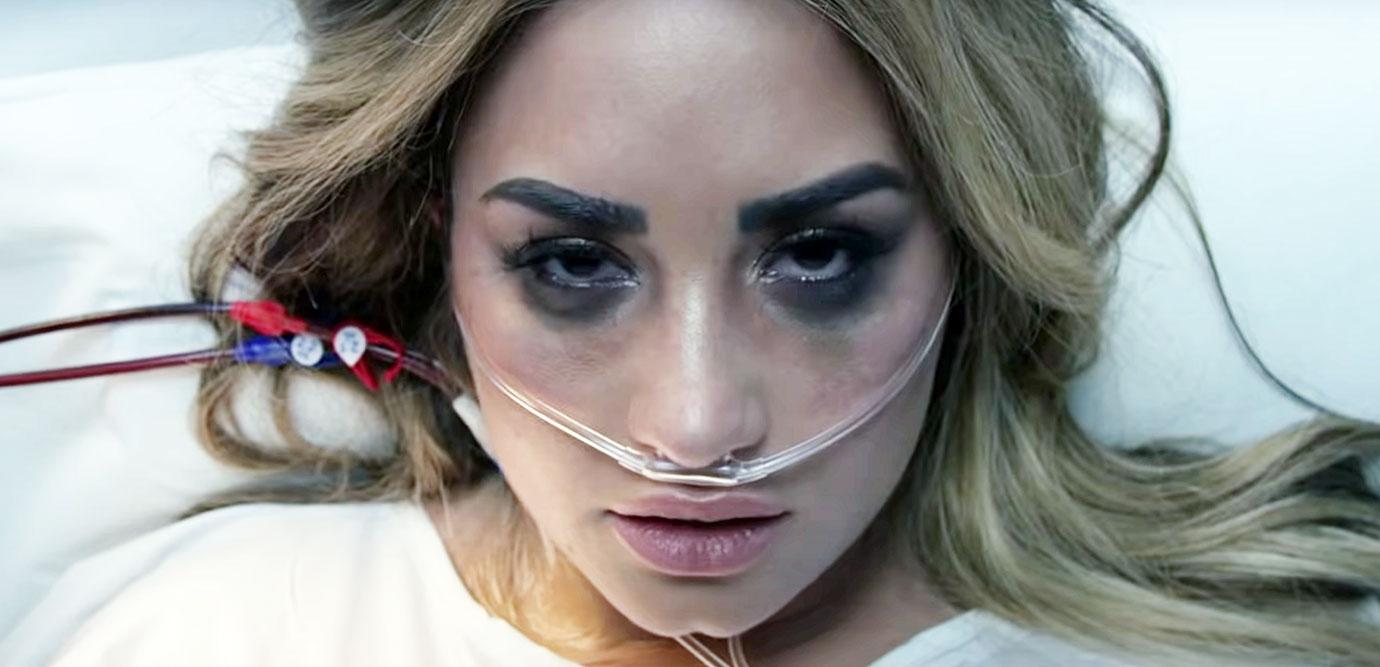 Article continues below advertisement
Appearing in her hospital gown with makeup smeared all over her face, the next scenes documented the night she spiraled out of control. Downing shots and red wine, the star's alcohol intake quickly escalated when she made a call to her drug dealer.
We now know that after using heroin "laced with fentanyl," Demi Lovato was sexually "violated" by her dealer.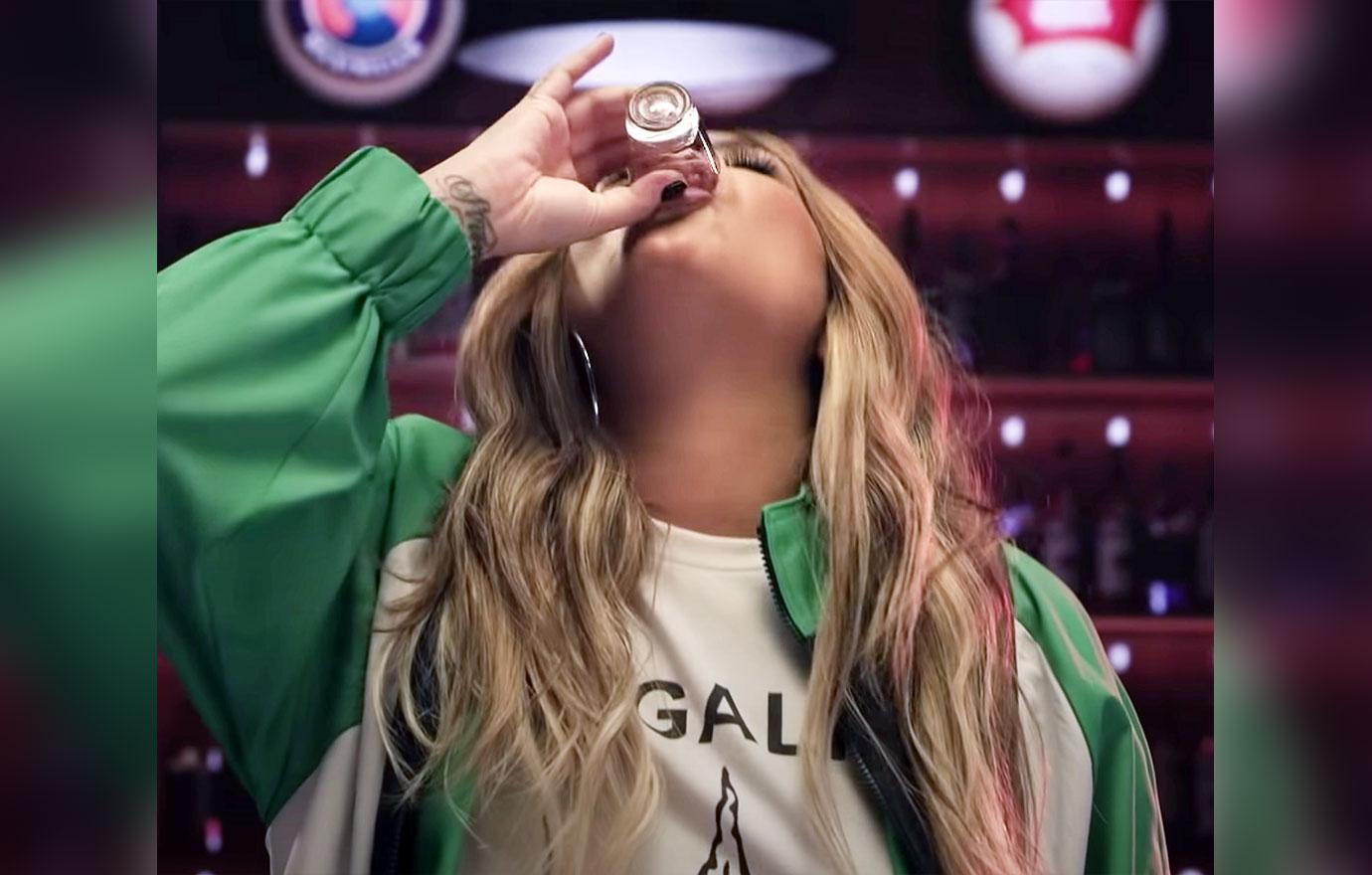 Article continues below advertisement
"When they found me, I was naked, blue. I was literally left for dead after he took advantage of me. When I woke up in the hospital, they asked if we had had consensual sex. There was one flash that I had of him on top of me. I saw that flash and I said yes. It wasn't until a month after the overdose that I realized, 'You weren't in any state of mind to make a consensual decision,'" she called in the documentary.
Demi Lovato's music video showed the scary moment her assistant found her near-death hours later. Appearing in her bed and naked, the assistant was seen desperately trying to wake the singer who was unresponsive.
The star also showed herself in the ambulance being transported to the hospital as paramedics desperately tried to save her life.
Demi Lovato Applauded By Los Angeles LGBT Center After Coming Out As Pansexual
Article continues below advertisement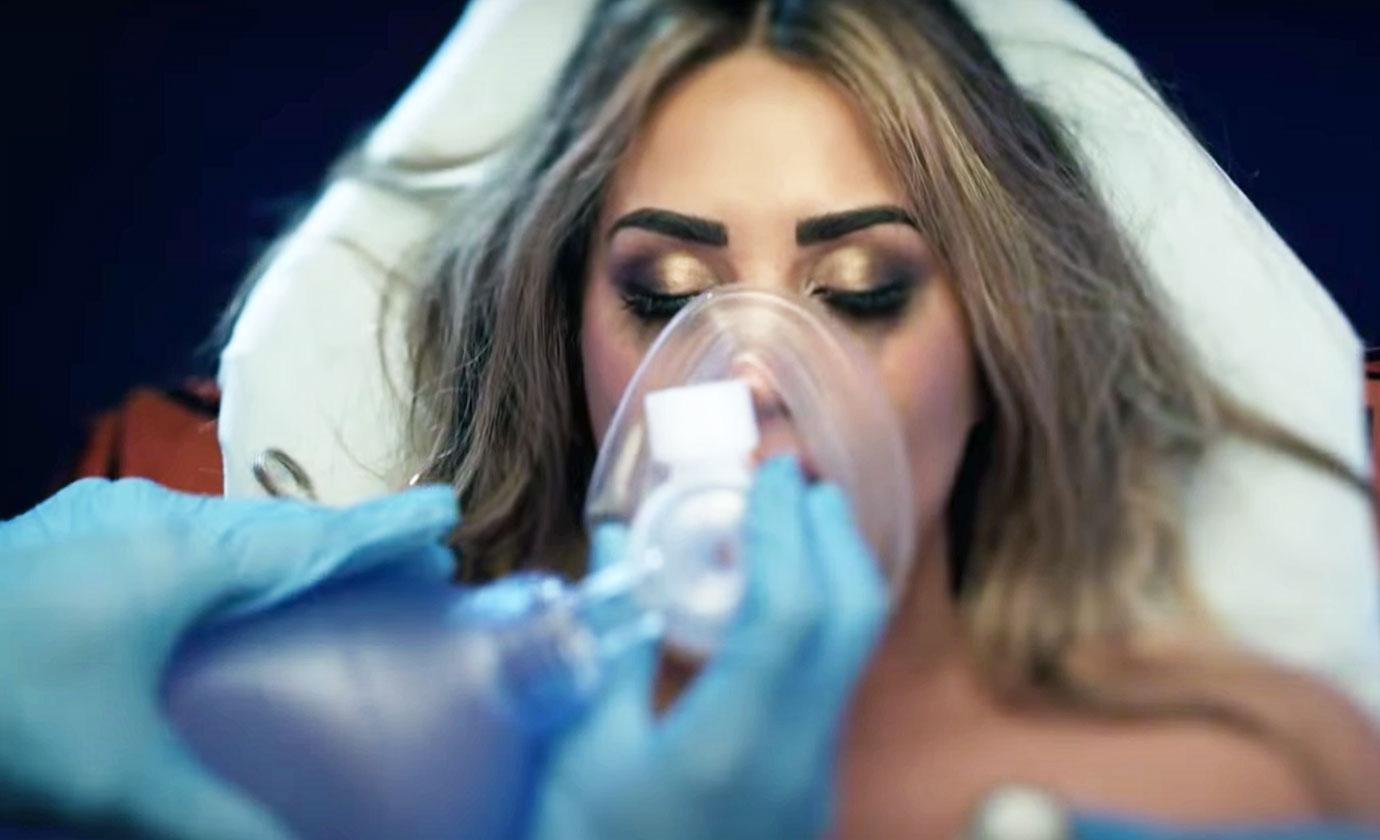 Showing the chaos leading up to her hospital stay, Demi Lovato also gave insight into the emotional reunion with her family. Showing look-alikes representing her mom, sisters, and stepdad, there were lots of tears shed.
Dancing With The Devil ends with Demi Lovato getting herself dressed as she geared up to leave the hospital following her two-week stay. She didn't go home though. After her near-death experience, Demi Lovato was taken straight to rehab.
The music video was co-directed by Demi Lovato and Michael D. Ratner and produced through his OBB Media.