Colin Kaepernick Calls Kyle Rittenhouse A 'White Supremacist' Following Not Guilty Verdict
Colin Kaepernick is weighing on Kyle Rittenhouse's trial verdict and believes justice has not been served in court.
The former San Francisco 49ers quarterback labeled Rittenhouse as a "white supremacist" and thought he had gotten away with murder due to a "corrupt" system.
Article continues below advertisement
The 18-year-old accused murderer won his trial Friday after he claimed he was acting in self-defense when he fatally shot two Black Lives Matter protestors and injured another last year.
Following the judge's ruling, the former NFL player spilled his opinions on the case, tweeting, "We just witnessed a system built on white supremacy validate the terroristic acts of a white supremacist."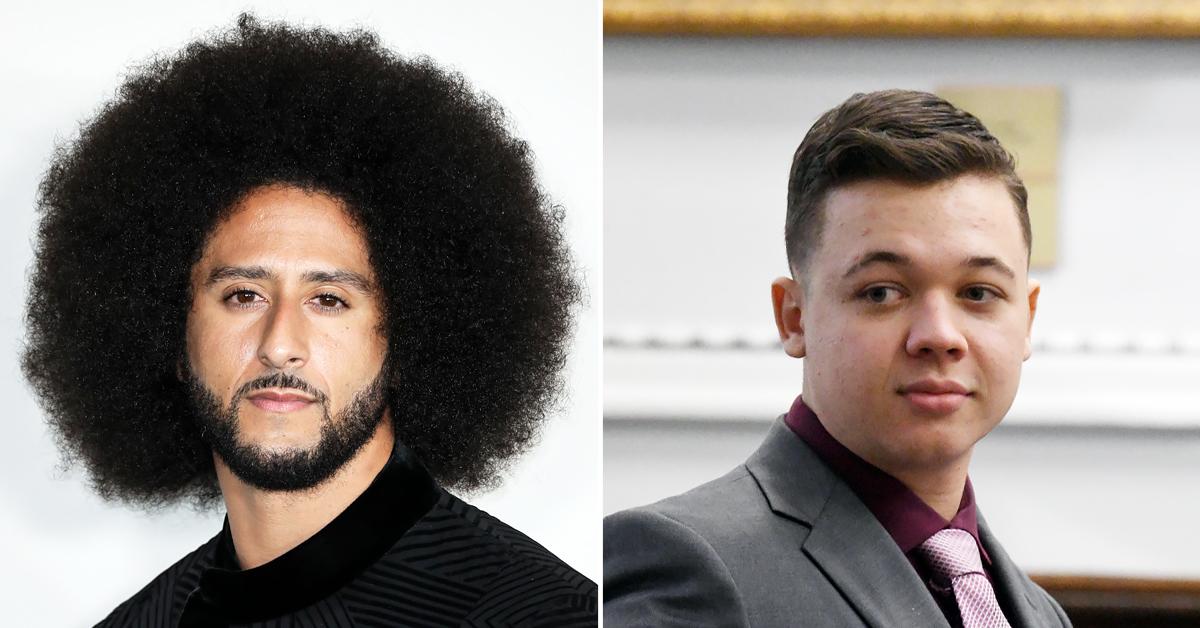 Article continues below advertisement
Kaepernick also believes the justice system in the country is broken and needs to be put to an end.
"This only further validates the need to abolish our current system," he claimed. "White supremacy cannot be reformed."
In 2016, Colin knelt for the national anthem before the NFL games to protest against social injustice, especially concerning the deaths of African-Americans at the hands of police.
Article continues below advertisement
Last year, the athlete also voiced his thoughts on the case of Breonna Taylor, who was killed by the police when they stormed into her house unannounced as part of a drug-dealing investigation.
However, none of the officers involved in the shooting were charged following her death.
"The white supremacist institution of policing that stole Breonna Taylor's life from us must be abolished for the safety and well-being of our people," he wrote in response to the tragedy.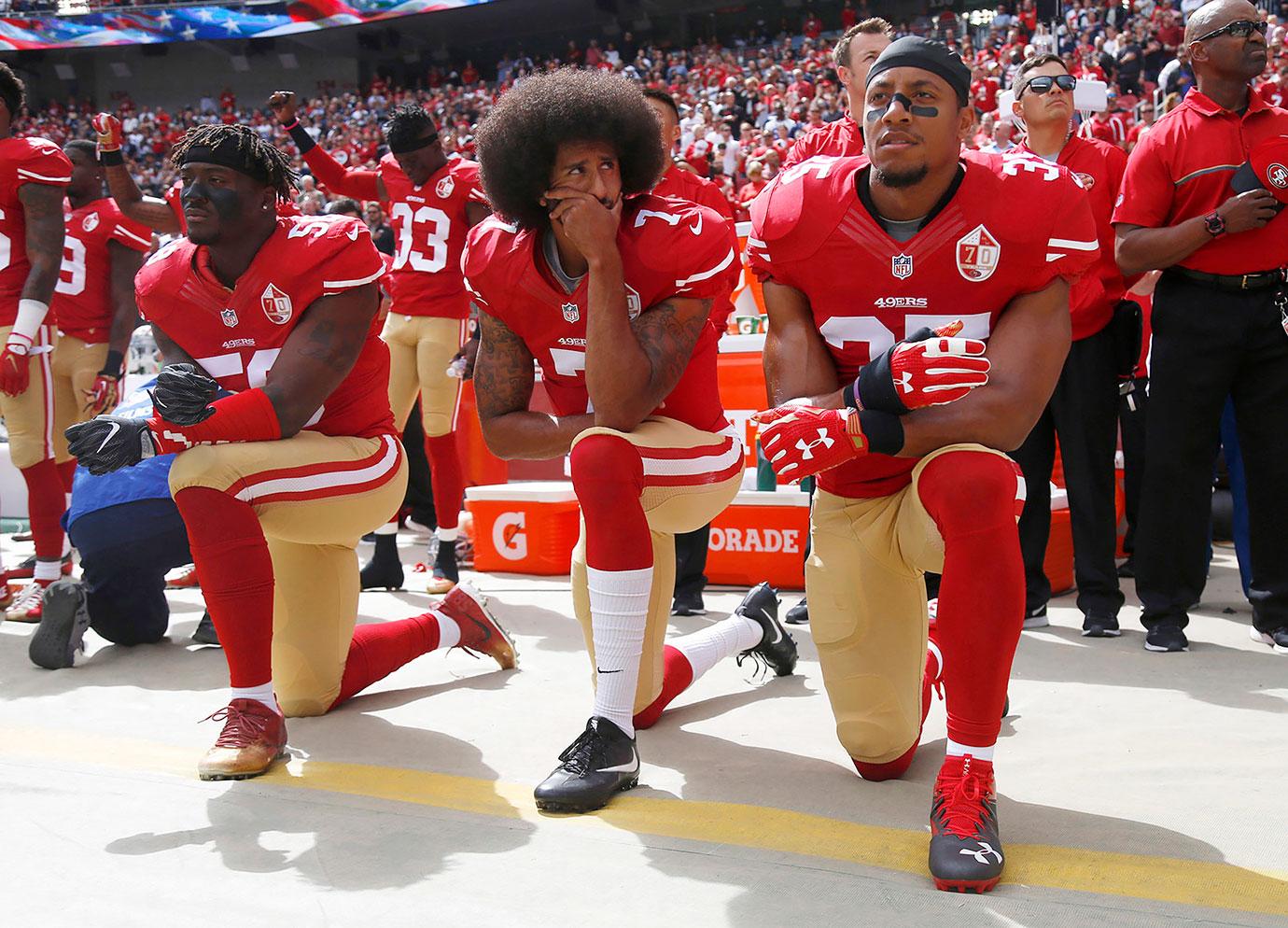 Article continues below advertisement
President Biden also spoke out following Rittenhouse's verdict claiming the ruling left him and "many Americans feeling angry and concerned." Although he said, he still believes in the country's juridical system and addressed that we still "have to abide by it."
"I urged everyone to express their views peacefully, consistent with the rule of law," he added. "Violence and destruction of property have no place in our democracy."
During his last day of trial, Rittenhouse and his mother Wendy were seen bursting into tears when the judge read his verdict. Meanwhile, his slain victim, Joseph Rosenbaum's fiancee, and another killed victim, Anthony Huber's girlfriend and great aunt, were sobbing for an entirely different reason after learning about the murderer's fate.
Article continues below advertisement
Rittenhouse traveled to Kenosha, Wisconsin, in 2020 and used his semi-automatic rifle to shoot three protestors. As a result, Rosenbaum and Huber were killed while Gaige Grosskreutz was wounded.
The teenager was first charged with five felonies and one misdemeanor following his arrest last year, including one count of first-degree intentional homicide with use of a dangerous weapon and one count of possession of a dangerous weapon by a person under 18.
Earlier today, the 12 jurors found him not guilty of all charges.