Exclusive Details
Embattled CNN Host Don Lemon Dances Down Runway In Modeling Show After Being Accused Of 'Biased Reporting' & Sexual Assault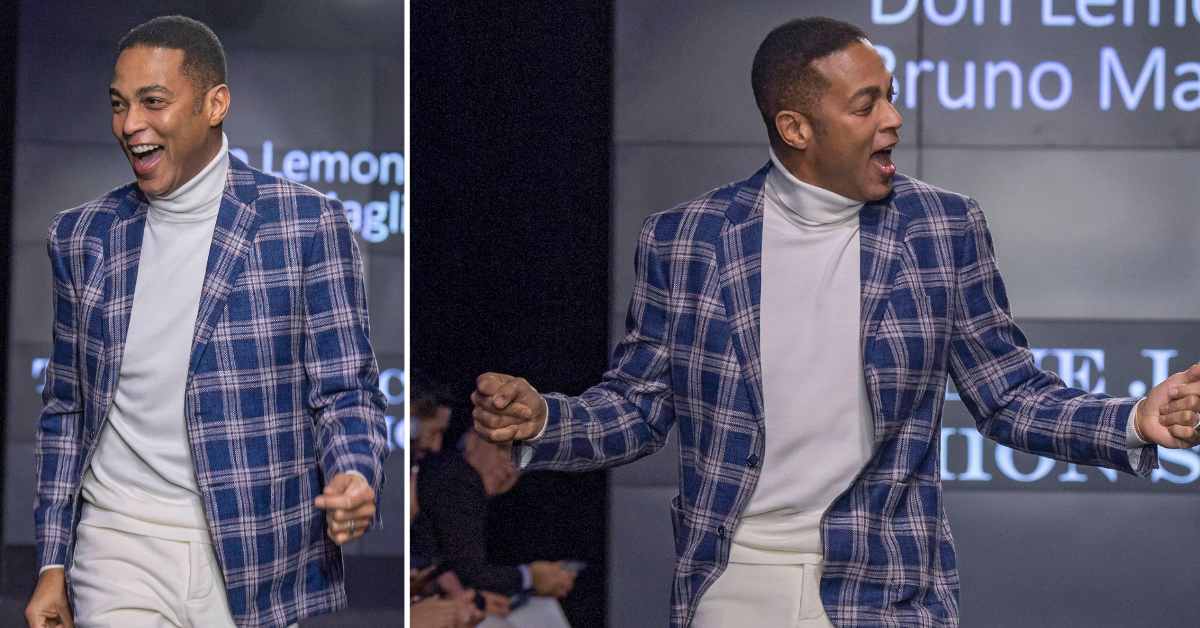 Don Lemon's spirit is high for someone who's facing a slew of accusations both on-and-off air.
Article continues below advertisement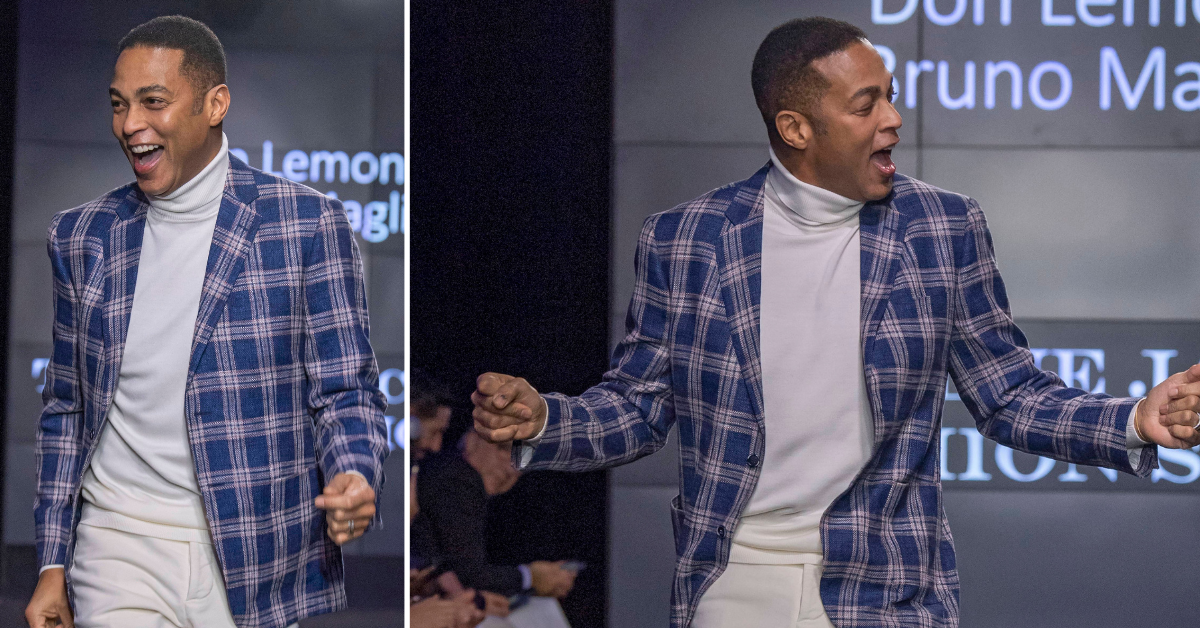 Article continues below advertisement
Lemon — who is gearing up to battle his sexual assault accuser in court — held his head high and danced his way down the runway in front of fashion A-listers like Vogue's editor-in-chief Anna Wintour.
He wasn't trying to blend in with the models either. Lemon soaked up all the attention while wearing a white turtleneck, matching trousers, and a navy plaid suit jacket. Casually ripping the jacket off his body, the controversial news host swung the garment around his head like a helicopter.
The high-profile crowd shouted with amusement, ignoring the fact his job has been called into question over "biased reporting."
Article continues below advertisement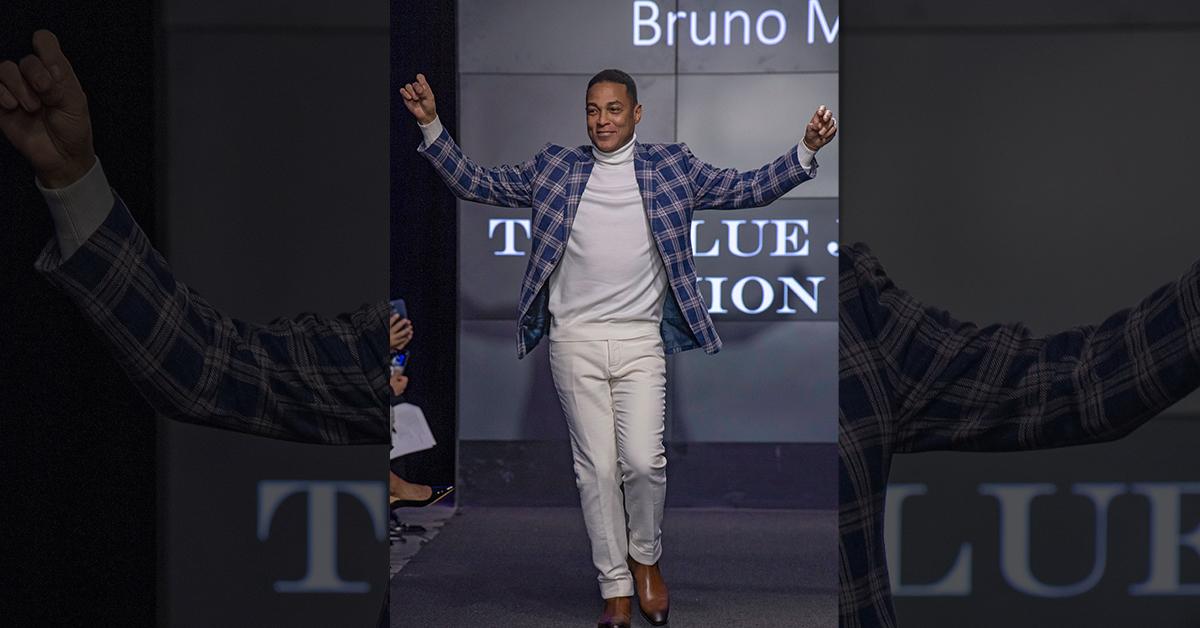 Article continues below advertisement
The top-tier executives were let go after their relationship was exposed during an internal investigation into former CNN host Chris Cuomo's firing.
Lemon "failed to give the Michael Avenatti verdict — a major story — the prominence it deserved and instead used our precious air to gush over Zucker," an insider told us.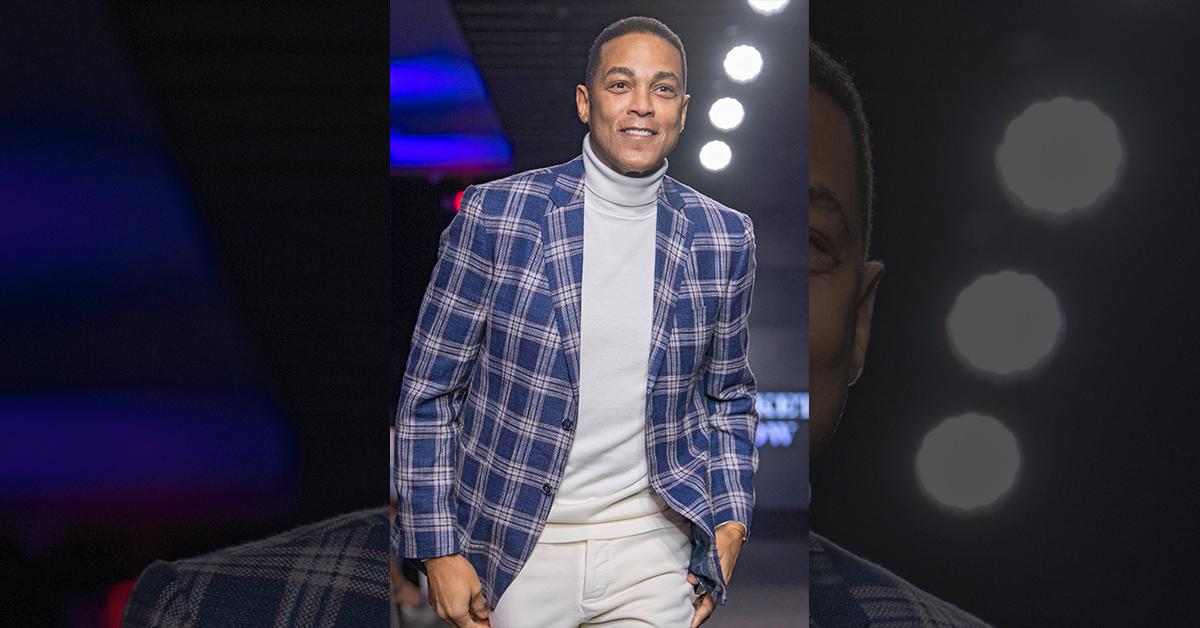 Article continues below advertisement
"Don seems to think we all forget how close he was to Avenatti. They were best pals and drinking buddies! Now he is censoring what his audience watches, and manipulating the top news of the day, so he can fawn over a boss who broke the company's rules," they added.
"CNN was biased when Jeff was in charge, but it is a rudderless ship when people like Don can now harm what credibility the network has left," the insider continued.
"This is nothing short of biased reporting. Here is Don Lemon bemoaning the demise of Zucker, but he did nothing about his pals' inappropriate relationship despite knowing — if not being complicit — in this 'open secret.'"
Meanwhile, Lemon is desperately trying to get the judge to reconsider the decision to send the sexual assault lawsuit filed against him to a jury.