Clay Aiken Burns Friendship With Meghan McCain, Sends Kathy Griffin Well Wishes After Cancer Diagnosis Following 'View' Host's Explosive Rant
Article continues below advertisement
One day after The View host copped backlash for going a tirade against the comedian -- who is recovering from lung cancer surgery -- Aiken went to social media and made it clear he's not falling in line with McCain's mess.
As RadarOnline.com reported, the 36-year-old controversial View host unloaded on Griffin during Monday's episode only hours after the funny gal revealed she had been diagnosed with lung cancer and was going into surgery to get half of her lung removed.
Article continues below advertisement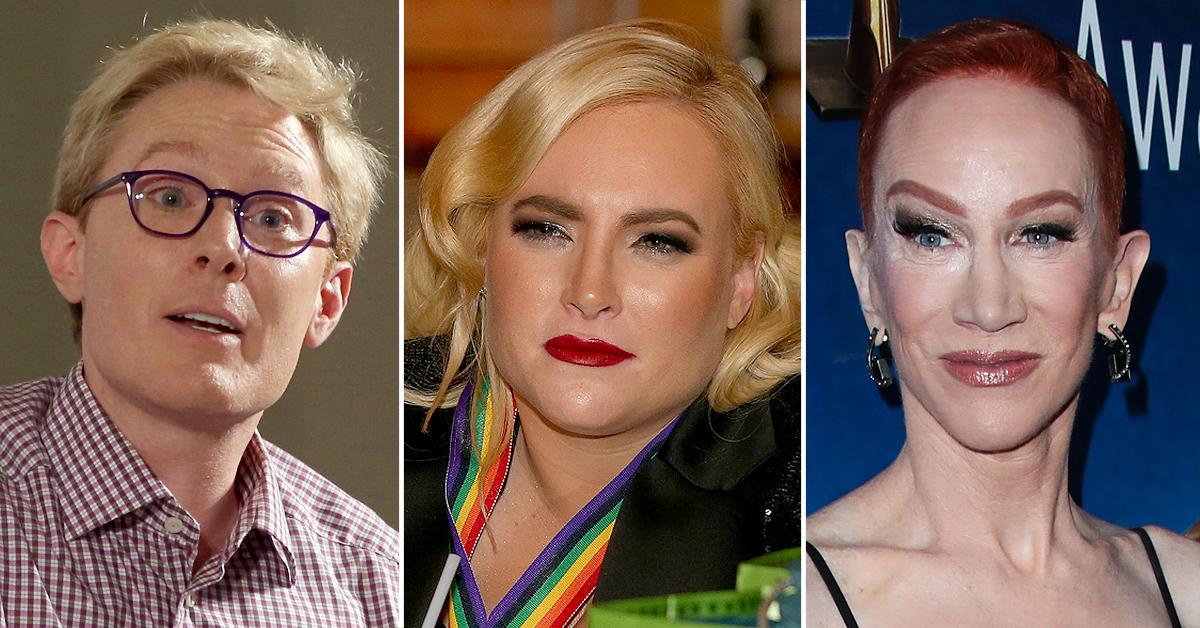 "My issue with Kathy Griffin is — I'm gonna name drop — Clay Aiken is one of my closest friends in the entire world. He's ostensibly my brother. She made very, very, very cruel and homophobic jokes about him before he was out of the closet," McCain said when co-host Whoppi Goldberg brought up Griffin's cancer diagnosis.
Article continues below advertisement

Article continues below advertisement
"You can just go on YouTube and see a lot of the jokes that she made about him — and other comedians, but she really led it — so I would love to hear an apology, if she's doing this kind of soul searching, for what could've happened with my good friend. I don't like her, I'm never gonna like her for all the jokes she made about Clay," she continued.
View followers immediately turned on McCain, reminding her that Griffin was currently in surgery so she couldn't apologize -- and they weren't the only ones.
Article continues below advertisement
Hours after McCain's shocking television rant, Aiken took to his own social media and burned his conservative friend by sending positive vibes to his "dear friend" Griffin.
Adding a nail in the coffin, the American Idol star also said he liked Griffin's jokes.
Article continues below advertisement
"Love and prayers for a speedy recovery to my dear friend @kathygriffin!" he tweeted. Calling her "selfless and gracious," Aiken added, "she even hosted a fundraiser for my congressional campaign years ago."
"Get well soon Kathy. I miss your jokes!" he wrote.
Article continues below advertisement
So far, Aiken's got nothing but love for his tweet about Griffin. McCain has yet to react.