Suspect Arrested In Clarence Avant's Wife Jacqueline's Shooting Murder
A man has been taken into custody in connection to the shooting of Clarence Avant's wife Jacqueline following a home invasion in Beverly Hills on Wednesday.
According to reports, sources close to the family revealed a suspect had been arrested for her murder. Police later confirmed the news.
Article continues below advertisement
Officials announced the suspect was 29-year-old Ariel Maynor. Police said Maynor had a long list of criminal history dating back to 2013, including robbery, grand theft, and domestic violence.
An hour after the fatal incident at Clarence's house, police received a report about another shooting in the Hollywood Hills area. LAPD responded to the scene and found Maynor was injured in the backyard after shooting himself in the foot while allegedly conducting another robbery at the residence. The police then arrested him.
The Beverly Hills PD said Maynor is the sole suspect in Jacquline's death and revealed he was armed with an AR-15 during the home invasion.
As RadarOnline.com reported, around 2:30 AM on Wednesday, someone made a 911 call to report shots fired at the couple's Trousdale Estates home in the 1100 block of Maytor Place, just a little outside of the affluent neighborhood Beverly Hills.
The caller also told authorities that the gunfire had hit someone.
Article continues below advertisement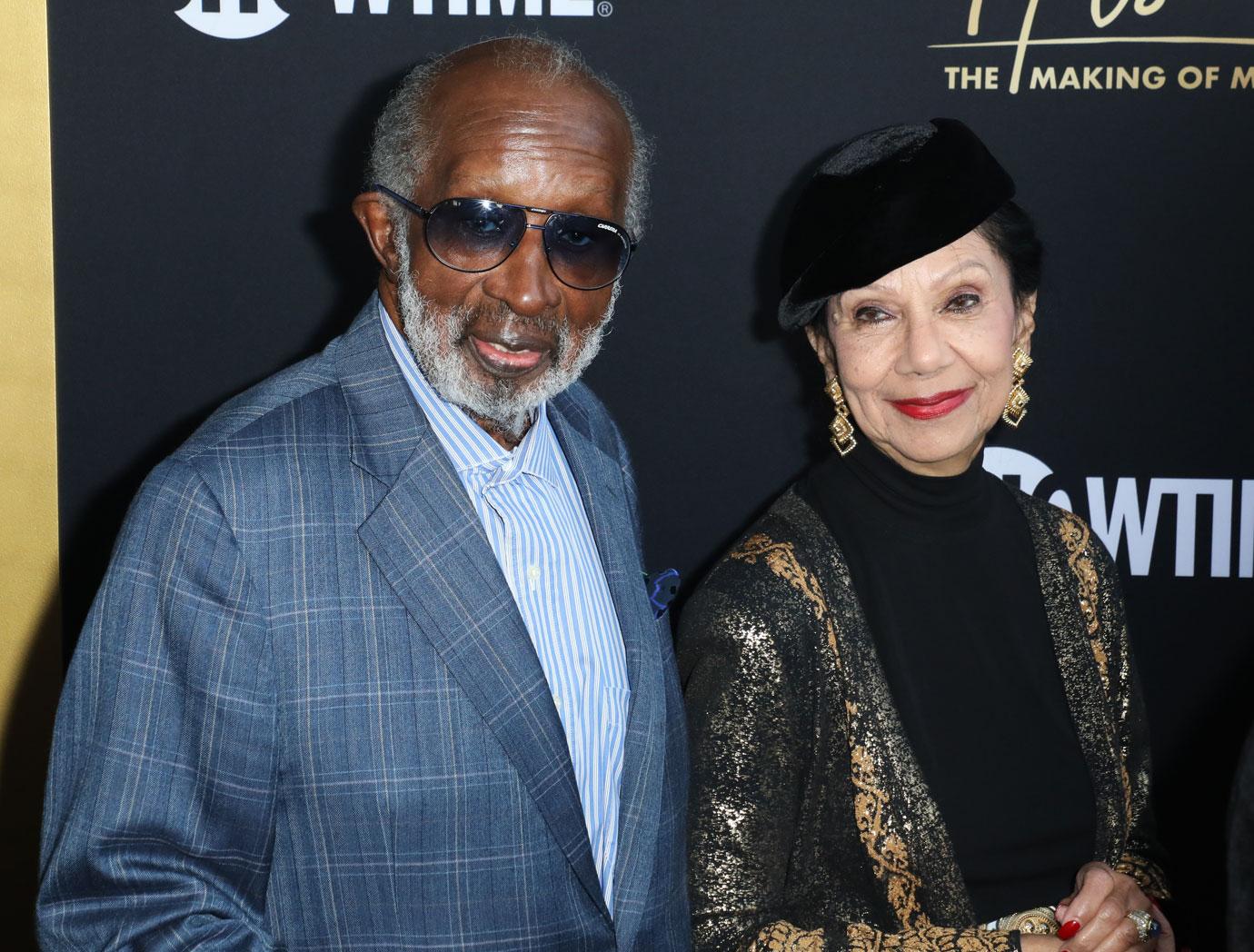 At least one intruder broke into the couple's mansion before firing shots, striking Jacqueline. The music executive did not suffer from any injuries.
When police arrived at the scene, they "discovered a victim with a gunshot wound." The victim [Jacqueline] was later transported to a nearby hospital, where she was pronounced dead.
Article continues below advertisement
According to officials, a private security guard was on the property during the intrusion. However, it is unclear if the guard had interacted with the suspects. Another report said the guard was shot at but not injured.
During a press conference, Beverly Hills Police Chief Mark Stainbrook conveyed a message from Jacqueline's family and added it was too early to provide a possible motive behind the shooting.
"The entire Avant family wishes to thank everyone for their outpouring of love, support, and condolences for Jacquiline Avant," the family's statement read. "Jacqueline was an amazing woman, wife, mother, philanthropist, and a 55-year resident of Beverly Hills who has made an immeasurable positive contribution and impact on the arts community. She will be missed by her family, friends, and all of the people she has held throughout her amazing life."
Article continues below advertisement
In October, Clarence, also known as the Godfather of Black Music, was recently inducted into the Rock and Roll Hall of Fame. Vice President Kamala Harris introduced him during the ceremony.
His life also had been depicted in a Netflix documentary titled, The Black Godfather that features many of his life stories, from his friendship with Louis Armstrong's longtime manager Joe Glaser to his connection to mobster Al Capone who reportedly helped launch his career.
Clarence is also famous for his friendship with many high-profile figures, including Bill and Hillary Clinton, who had paid tribute to Jacqueline following her death, saying, "she inspired admiration, respect & affection in everyone who knew her. We are heartbroken. She will be deeply missed."
Jacquline is survived by Clarence and their two children, daughter, Nicole, 53, and son, Alexander, 50.