Cindy Crawford's Son Presley Gerber Gets His 'Misunderstood' Face Tattoo Removed, 1.5 Years After Getting The Cheek Ink
Well, it had a good run.
Supermodel Cindy Crawford and tequila tycoon Rande Gerber are likely still celebrating the removal of their oldest child Presley Gerber's face tattoo – "MISUNDERSTOOD" inked across his right cheek – which he got done 18 months ago in February of 2020.
Article continues below advertisement
While it looks like the 22-year-old model may have been in the process of getting the unfortunately placed ink lasered off in recent weeks, the tattoo appears to be fully gone without a trace, which – as many tattoo aficionados know – is no easy task!
Laser tattoo removal can cost anywhere from $200 to $500 per treatment, with the number of sessions depending on factors such as the size, placing, age, color and depth of the ink.
Must pay to have clean-cut multi-millionaire parents, huh?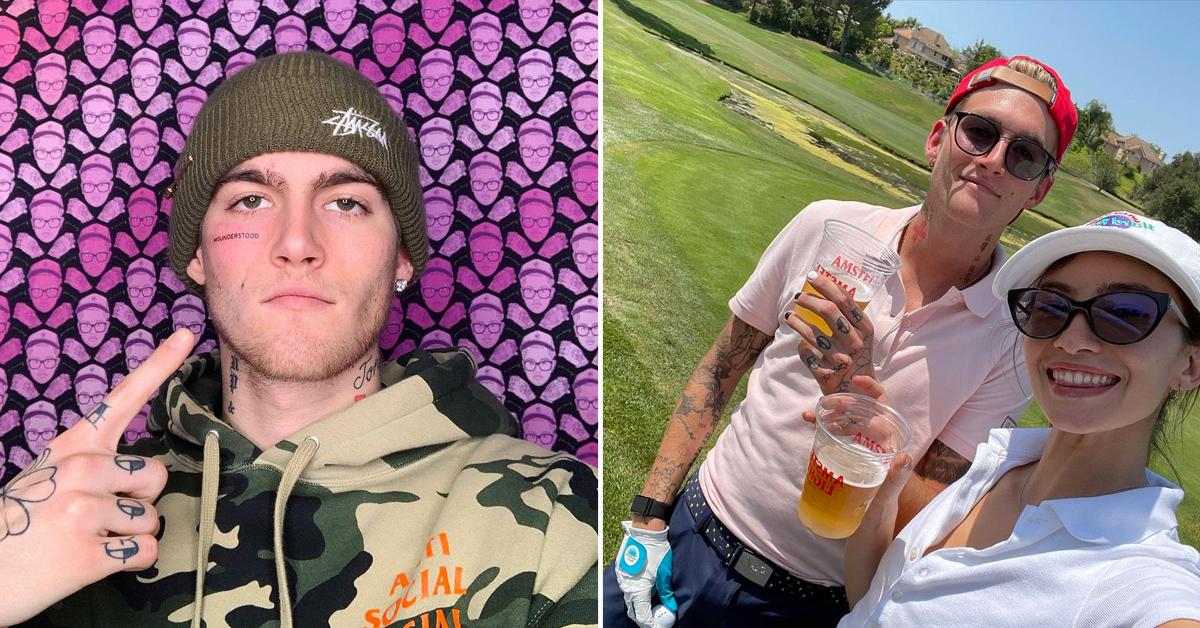 Article continues below advertisement
Presley and his girlfriend, Sydney Brooke, were spotted walking hand-in-hand around California's Malibu Country Mart on Monday, and before the surfer held up his black face mask, photographers caught the blond adonis and his fresh countenance in all its glory.
At the time he made the decision to be permanently "misunderstood," however, the celebrity kid was all about it. He jokingly wrote, "Sorry mom," while unveiling on social media the since-removed word by famed tattoo artist Jonathan "JonBoy" Valena.
Presley told his 83.4 thousand followers in a subsequent Instagram Live that "people love to hate me."
Article continues below advertisement
"You don't know how I feel. You're not in my head," he explained at the time. When someone asked about the reasoning behind the decision, he responded, "I don't feel very understood, I guess."
"If I thought this was going to ruin my face, or I didn't want this, I wouldn't have done it. I think that's a pretty obvious thing. It says misunderstood because that's how I felt my entire life," he added. "If anyone has s--t to say to me about this, or anything else, or my family, or how I grew up … I will give you my address – I promise – and you can come say it to my face."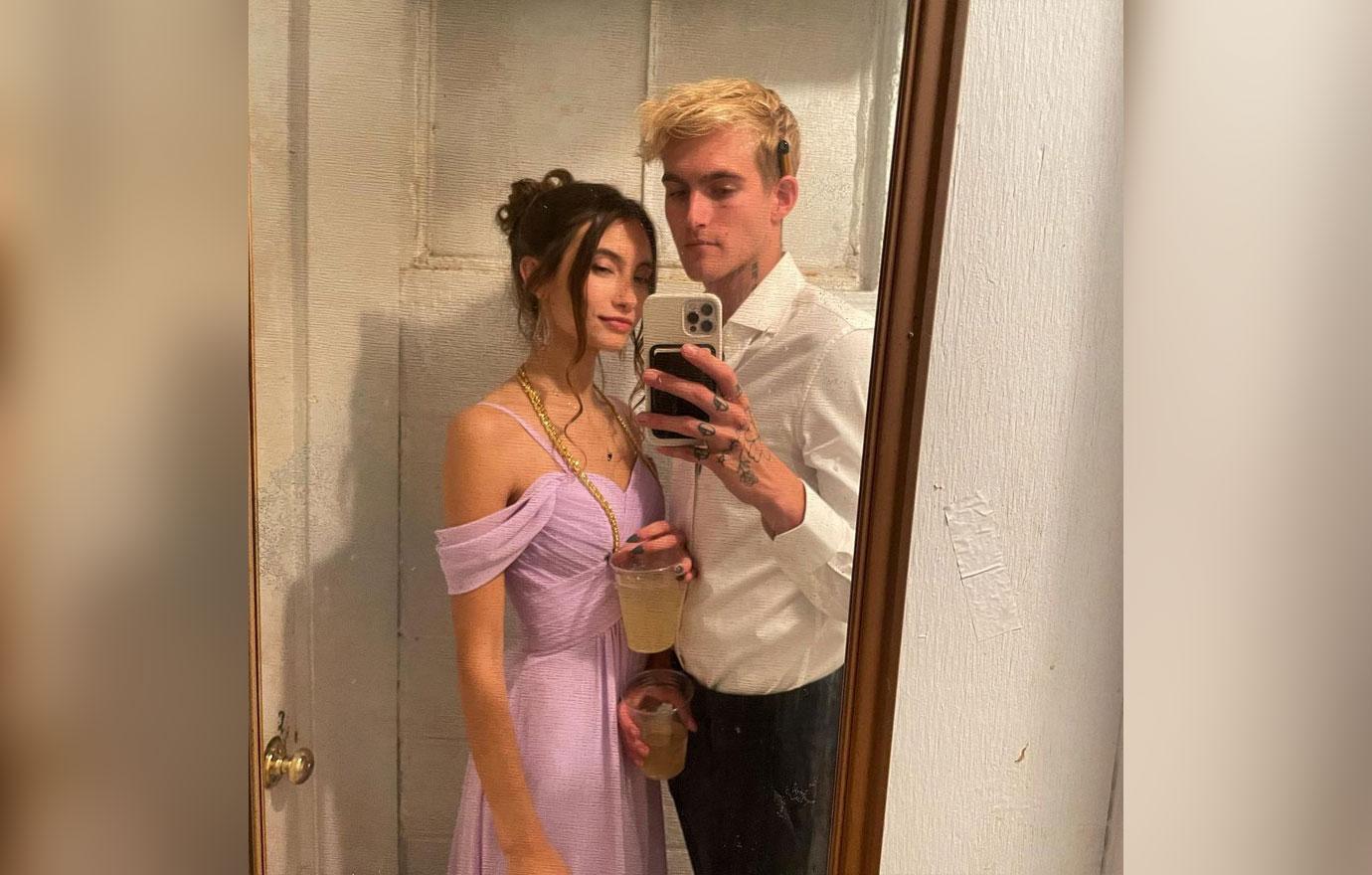 Article continues below advertisement
But don't get it twisted. Just because his face is back to its virgin roots doesn't mean Presley is not still a bad boy. He hasn't touched the several Justin Bieber-esque tattoos that currently decorate his neck.
And for that, we thank him.
According to reports, the coronavirus pandemic-induced shutdown seems to have helped the otherwise rebellious young adult get his act together.
Article continues below advertisement
An insider told Us Weekly last September that he was "doing better" since being forced to stay close to home and spend time with his family, which includes his 19-year-old supermodel sister, Kaia Gerber.
"His family was really focused on getting him the help he needed," said the source. "Being able to spend so much time with close friends and family during the quarantine has been beneficial for him. He's been able to get his act together more."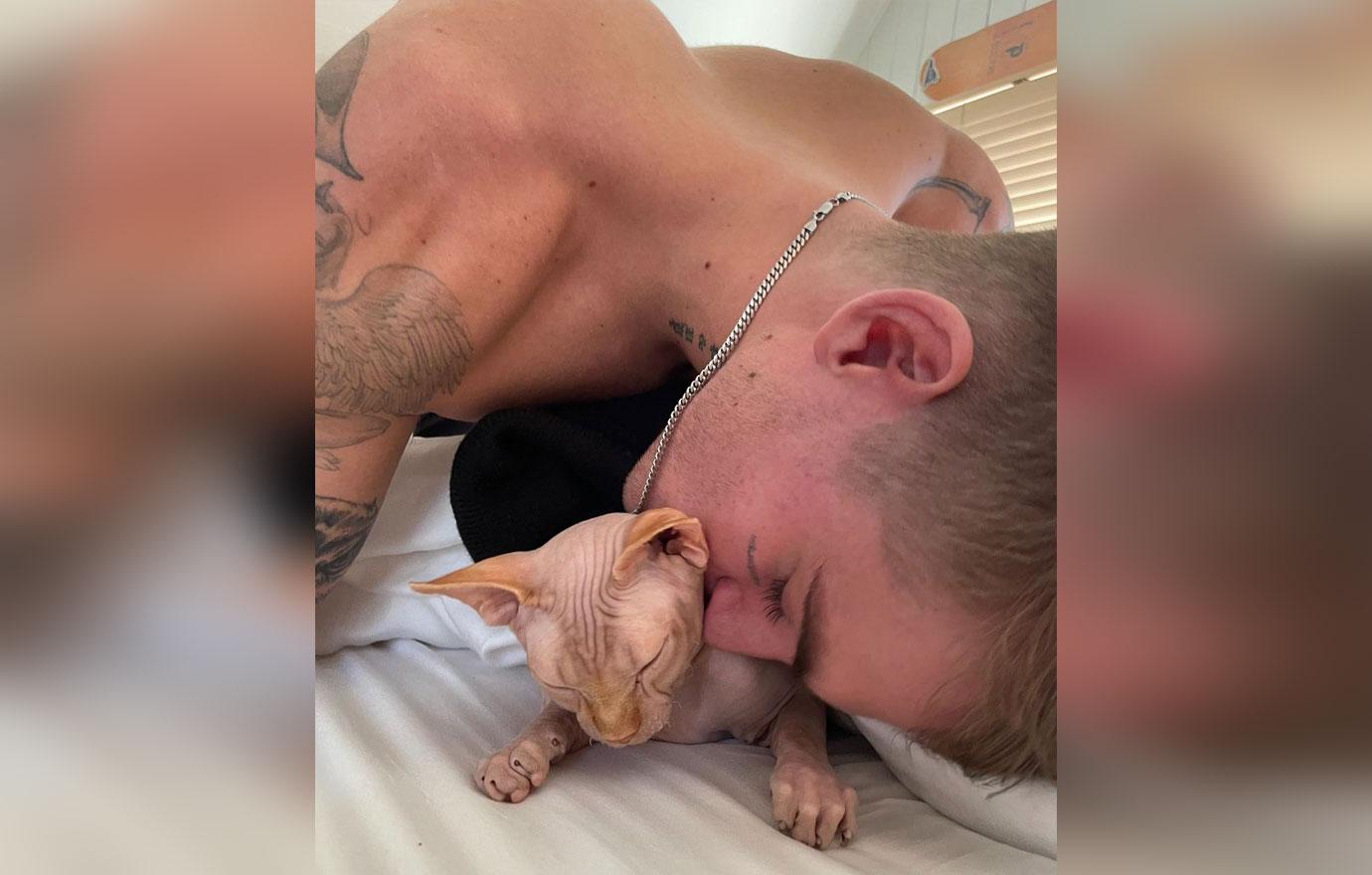 Article continues below advertisement
Still, Presley remains on probation through 2022 after he pleaded no contest to a misdemeanor DUI stemming from a New Year's Day arrest in 2019.
Insiders previously told RadarOnline.com the legal bust was the culmination of the family's then-party lifestyle.
"Those kids are always wasted, they just do grown-up stuff with Rande and Cindy all the time," our source told us at the time. "They drink at parties all the time, they don't have a regular life. [Life] is just one big party."
After Presley got arrested, however, Cindy and Rande were reportedly "besides themselves" with worry over the path their son was headed down.
"Presley is obviously going through a super rebellious phase right now," a source previously told Us Weekly. "He is trying to get out of the shadow of his family and find his own way and create his own identity ... There's a lot of pressure on him because his parents and Kaia are so successful ... He wants to do his own thing and find his own place in the world."
A separate insider echoed the sentiments, adding at the time, "He is growing up and learning his way ... It's hard for his parents to see."
Article continues below advertisement
But things seem to be looking up! Presley currently lives in his parents' Malibu guesthouse and works in the kitchen of his dad's nearby Cuban restaurant, Café Habana.