Chris Rock Makes Will Smith Joke After Dave Chappelle Gets Attacked During Comedy Set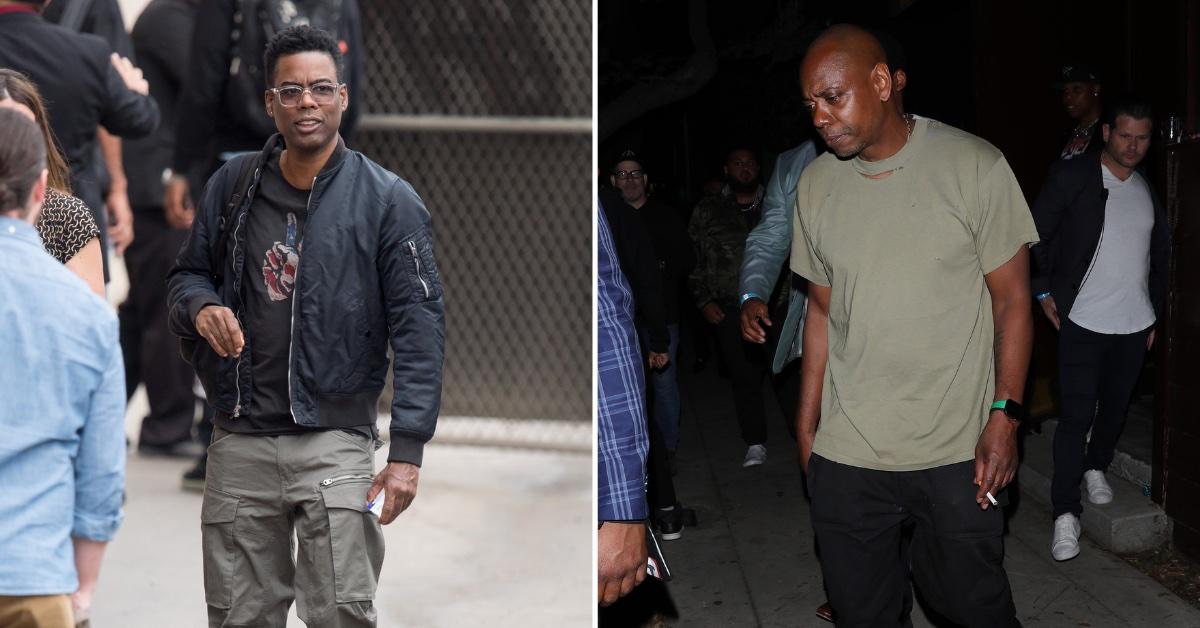 Chris Rock jokingly referred to Will Smith's now-infamous slap after Dave Chappelle was tackled during a comedy set.
"Was that Will Smith?" Rock joked on the microphone as both he and Chappelle laughed after the ordeal.
On Tuesday night, a man who police said had a replica gun rushed onstage and appeared to shove Chappelle and knock him down as he performed at the Hollywood Bowl for the Netflix Is A Joke Festival.
Article continues below advertisement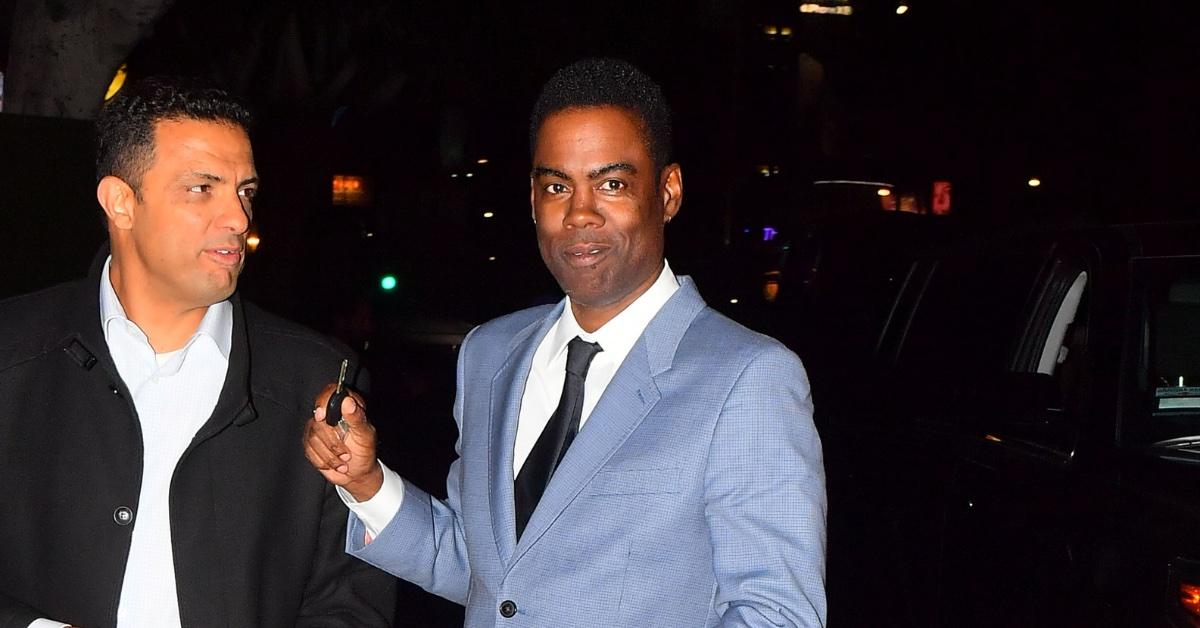 The Los Angeles Police Department told NBC the replica gun resembling a semi-automatic has the ability to eject a knife blade "when you discharge it correctly."
Footage posted on Twitter showed the attacker, who has since been revealed as 23-year-old Isaiah Lee, later being taken away on a stretcher with his elbow bent at a strange angle. Lee is now being held on $30,000 bail, according to reports.
After the incident, Chappelle gave a special shout-out to Jamie Foxx, who rushed to help. "Whenever you're in trouble, Jamie Foxx will show up in a sheriff's hat," he quipped before expressing appreciation to Busta Rhymes for also assisting backstage.
Article continues below advertisement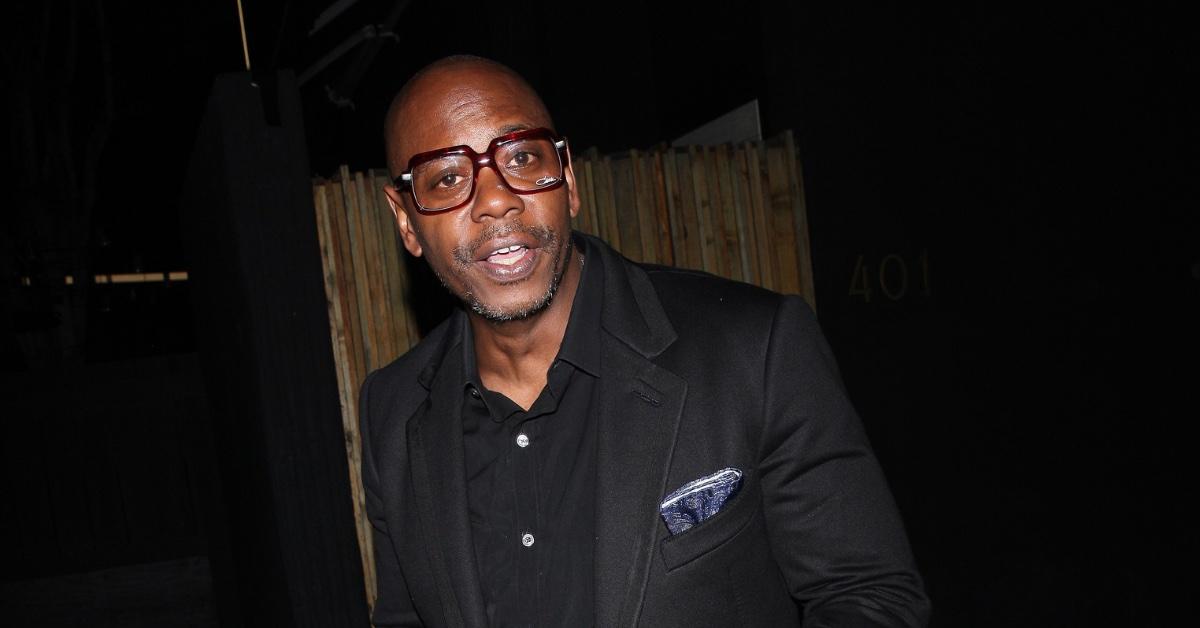 Article continues below advertisement
The stand-up star has since found himself in hot water with the LGBTQ community for joking that it was a "trans man" after Lee was taken away.
Before the attack, Chappelle talked about needing more security following backlash for jokes he has made about the transgender community.
Rock's own gag about the ordeal comes weeks after his showdown with Smith at the 2022 Oscars. The King Richard actor slapped Rock onstage after the comedian made a G.I. Jane joke about his wife, Jada Pinkett Smith, while hosting the 94th Academy Awards.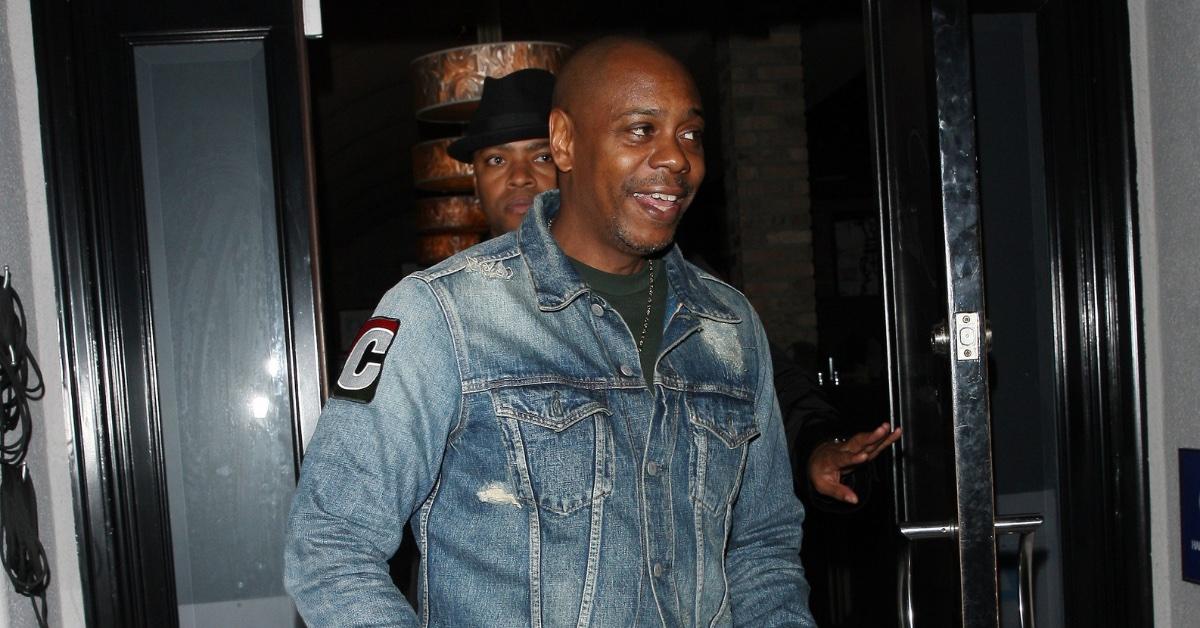 Smith later apologized for his behavior in a public statement, admitting he reacted emotionally and regretted how it unfolded. "I was out of line and I was wrong," the I Am Legend star wrote.
The Academy has since banned Smith from all events for a decade as a result.
"I'm still processing what happened, so at some point I'll talk about that s---," Rock told his fans during a comedy show after the incident. "It'll be serious. It'll be funny, but right now, I'm going to tell some jokes."