Dave Chappelle All Smiles In Hollywood, Unbothered By Transphobic Accusations As Backlash Grows Over Netflix Special
Dave Chappelle is clearly not bothered by the heat he's receiving as the LGBTQ+ community calls for his new special to be yanked from Netflix.
Paparazzi caught Dave leaving the Peppermint Club in Los Angeles after a show last night. The comedian was all smiles as he walked to the car smoking his trademark cigarette.
Article continues below advertisement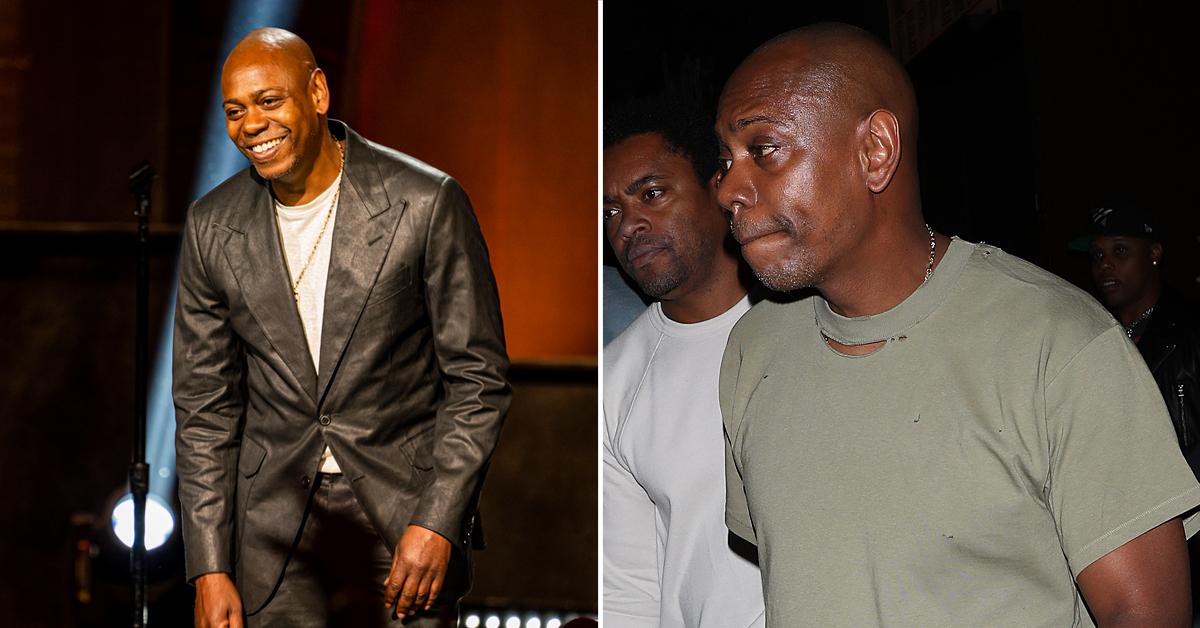 The 48-year-old didn't seem too concerned with the heat he's catching over his latest special, The Closer. When asked if he supported the LGBTQ+ community, Dave flashed a big smile as his SUV was driven away.
Article continues below advertisement
In the special, Dave touches upon the differences the LGBTQ+ and black community experience in American society. To make his point, Dave touched upon the criticism author J.K. Rowling received over her 'transphobic' remarks and even defended controversial rapper DaBaby.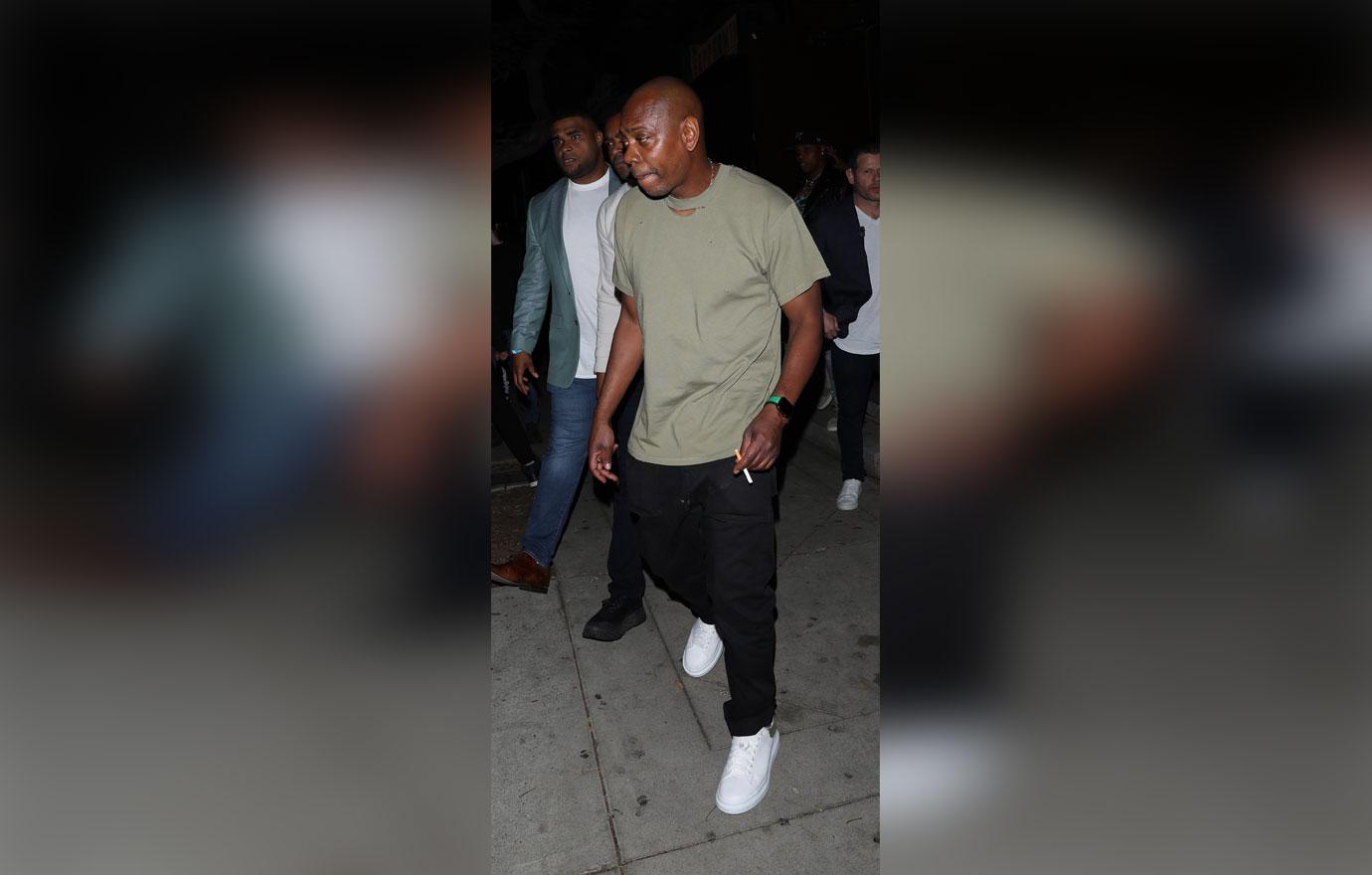 Article continues below advertisement
At one point, Dave even said he was "Team TERF!" (the acronym for trans-exclusionary radical feminist). He also compared DaBaby shooting a man, who later died, inside a Walmart back in 2018 to his homophonic comments at Rolling Loud. "In our country, you can shoot and kill a [n-word], but you better not hurt a gay person's feelings," he said.
GLAAD trashed the set. "Dave Chappelle's brand has become synonymous with ridiculing trans people and other marginalized communities. Negative reviews and viewers loudly condemning his latest special is a message to the industry that audiences don't support platforming anti-LGBTQ diatribes. We agree."
Article continues below advertisement
Dave's special also led to showrunner Jaclyn Moore of Netflix's Dear White People to announce she's cutting ties with the steamer.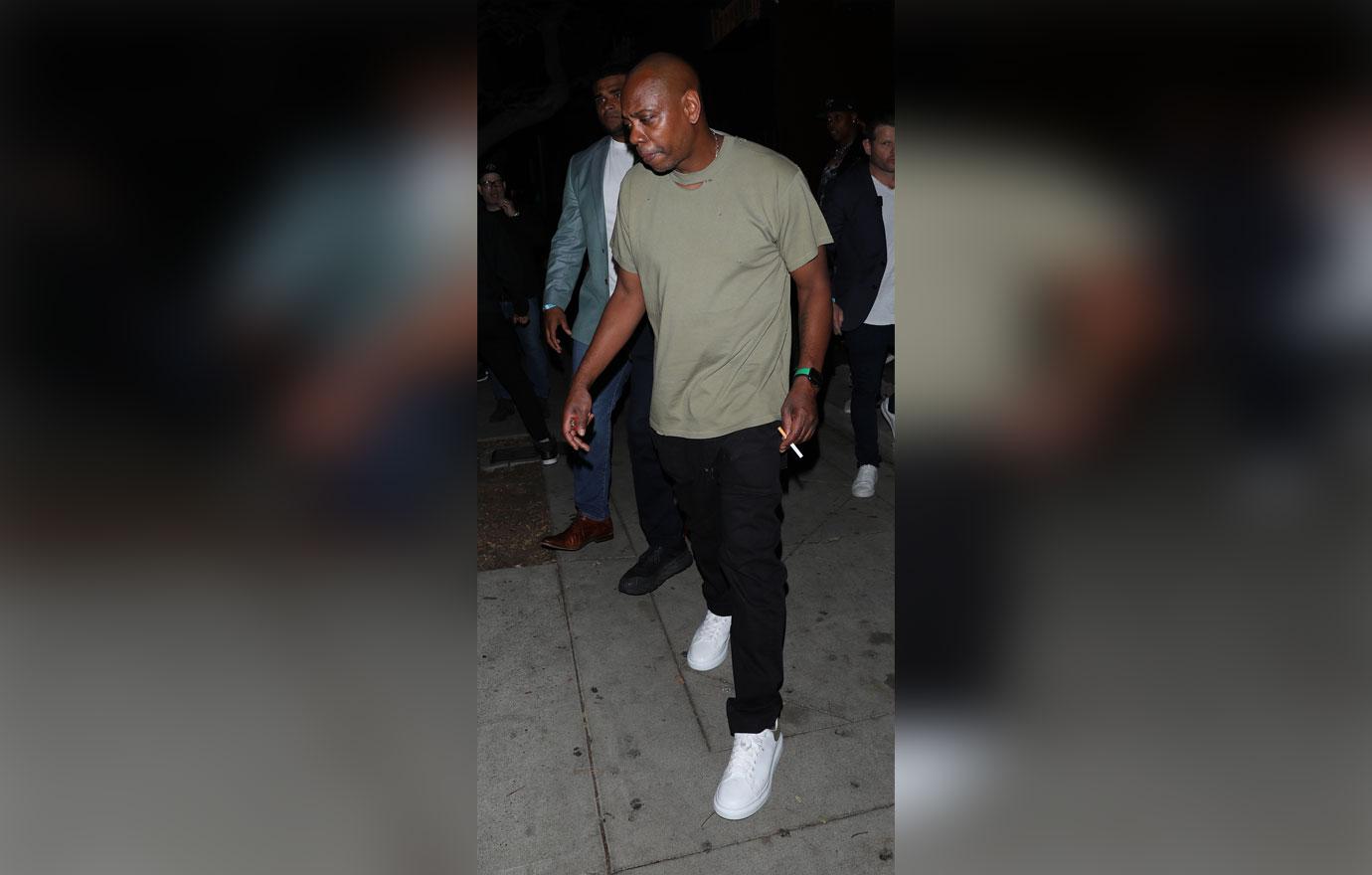 Article continues below advertisement
She said, "I told the story of my transition for @netflix and @most 's Pride week. It's a network that's been my home on @DearWhitePeople . I've loved working there. I will not work with them as long as they continue to put out and profit from blatantly and dangerously transphobic content."
"I love so many of the people I've worked with at Netflix. Brilliant people and executives who have been collaborative and fought for important art... But I've been thrown against walls because, "I'm not a 'real' woman." I've had beer bottles thrown at me. So, @Netflix , I'm done," she ended. Netflix has yet to respond.