Chris Brown Unbothered In Mykonos With Kids Despite Ex-Housekeeper Trying To Locate Singer To Serve Him Legal Papers Over Alleged Dog Attack
Chris Brown is living his best life while on vacation overseas with his kids despite his legal problems in the states heating up.
The 32-year-old singer was spotted in the Mykonos with his daughter Royalty and his son, Aeko.
Article continues below advertisement
Photos were posted on social media by Chris' mother Joyce Hawkins. In one snap, Chris and his kids are seen playing in the backyard of their rental mansion.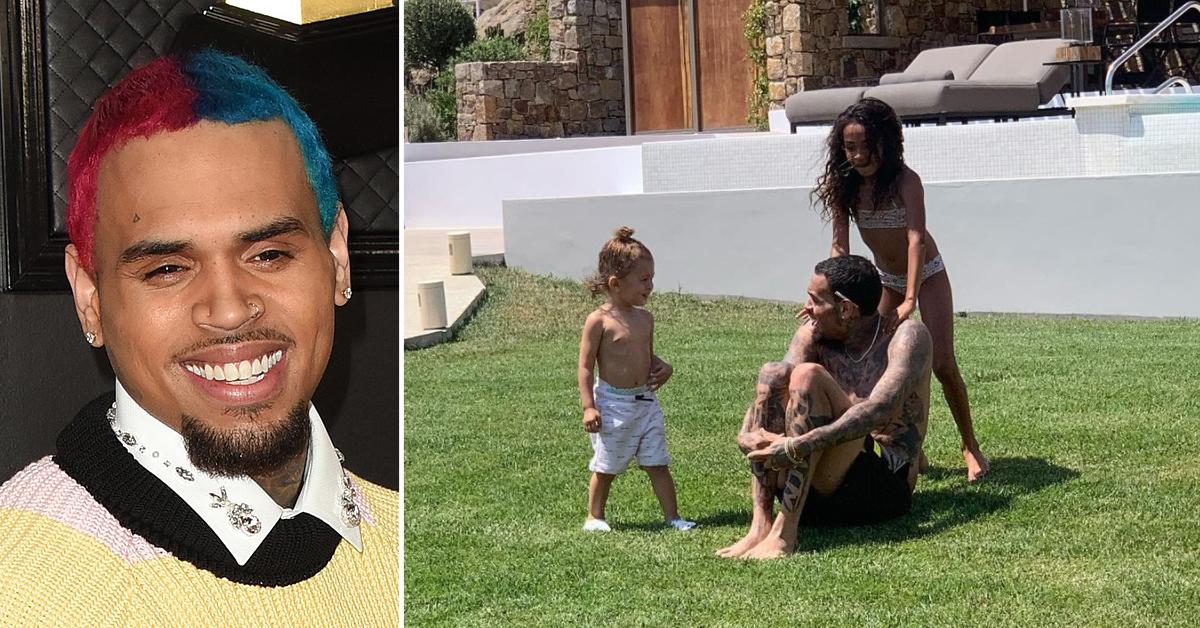 Article continues below advertisement
The three looked to be enjoying themselves while running around and playing in the pool. In one photo, it appears Aeko's mother Ammika Harris was in the background.
Article continues below advertisement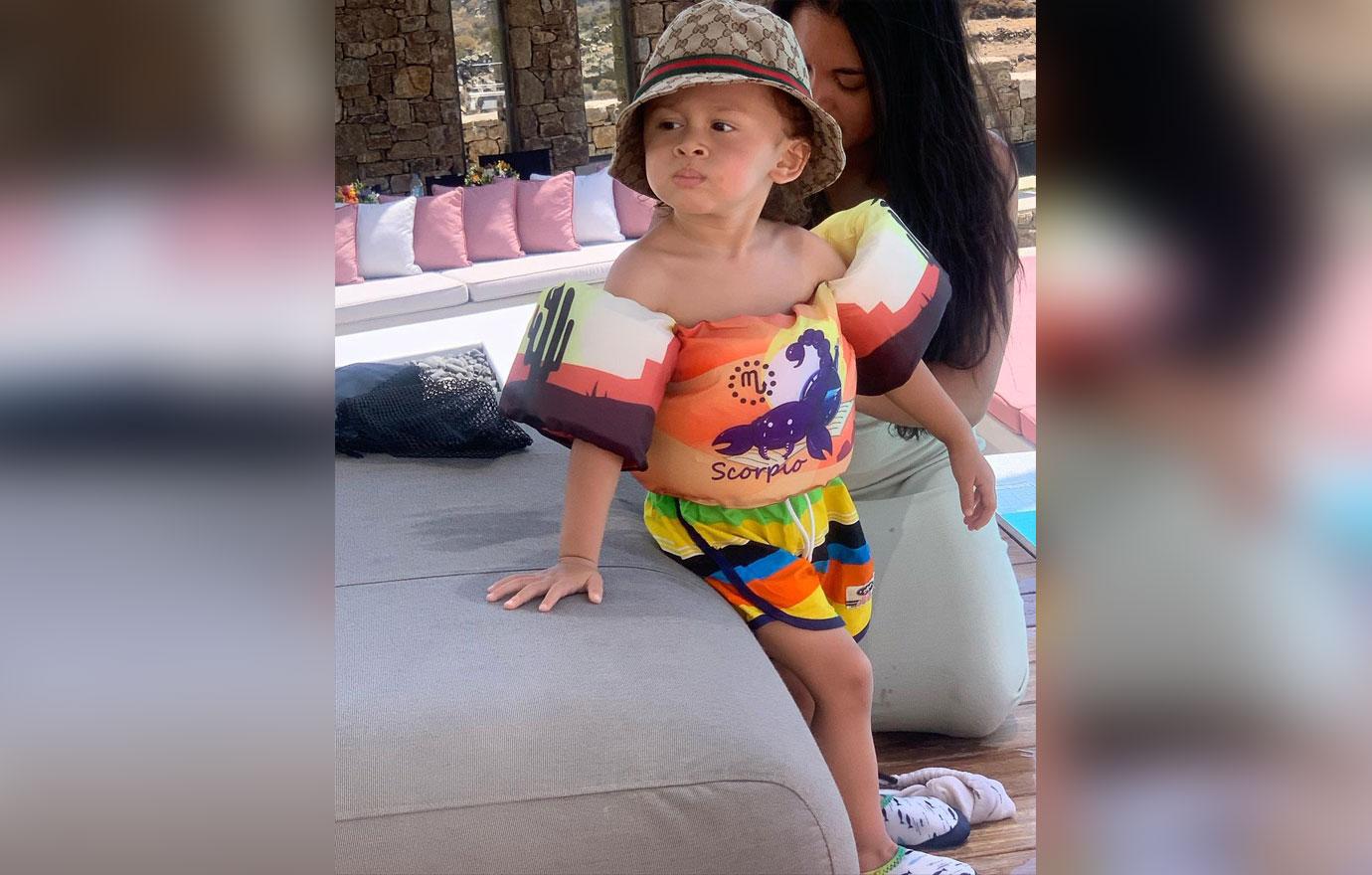 At the moment, his former housekeeper Patricia Avila is suing after her sister was allegedly attacked while cleaning the singer's home.
Article continues below advertisement
Recently, she claimed to be having trouble serving Chris. She hired a process server who went out to Chris's home in Tarzana multiple times but couldn't reach the door.
Her lawyer said, "The entrance to Mr. Brown's long driveway is blocked by a security guard at the very bottom of the driveway. Each time our process server approached the residence, no one would answer the gate and no one would come down to the address them at the gate."
Article continues below advertisement
Patricia said she even enlisted the help of the Los Angeles Sheriff's Department. She had officers go out to his home and knock on the door.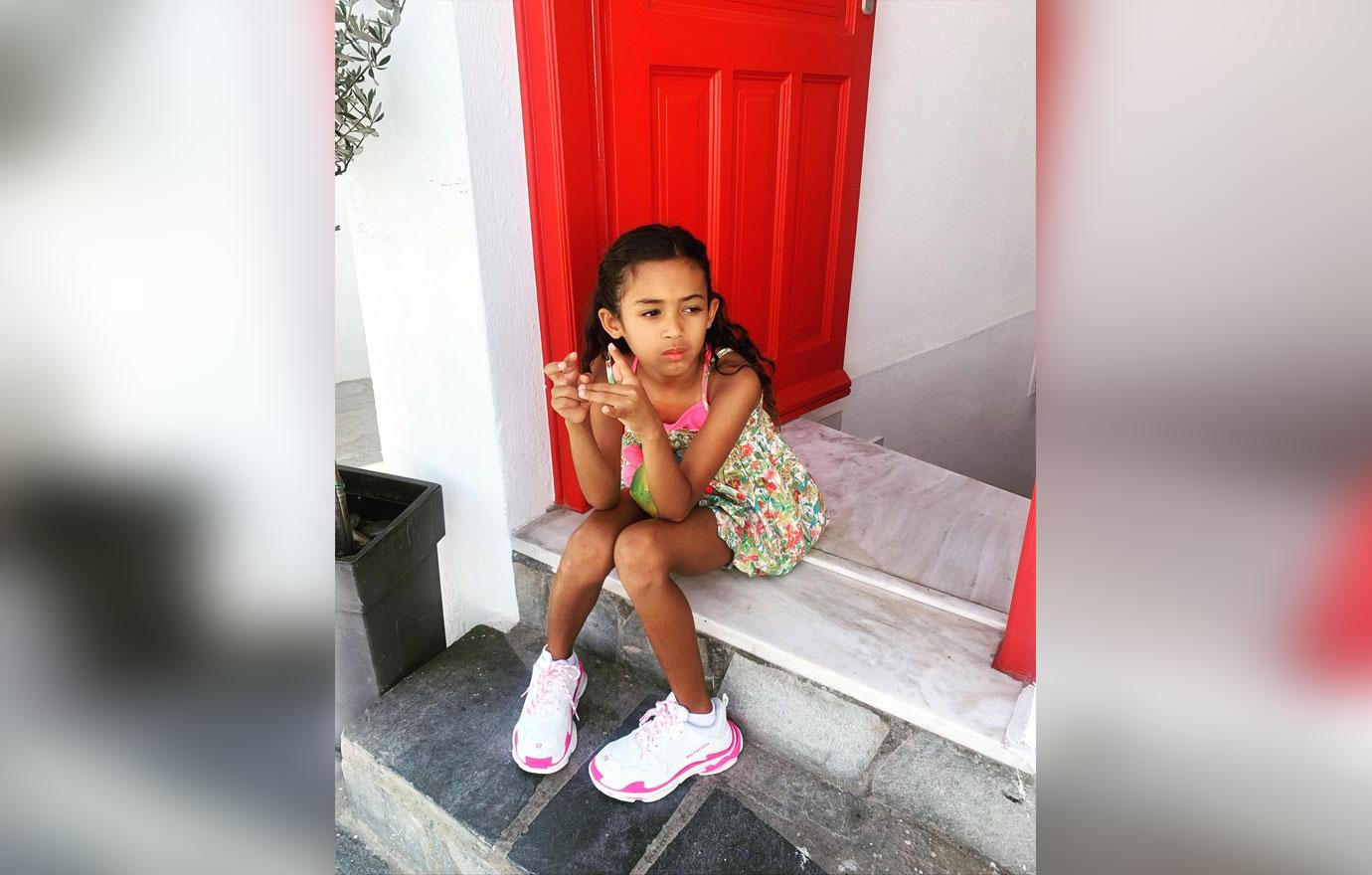 Article continues below advertisement
However, she says nobody answered for law enforcement and they left. She is currently asking the court for permission to serve Chris via alternative methods.
Back in April, Patricia sued the singer after her sister Maria was attacked by his dogs. Chris has two dogs named Zeus and Hades. On the day in question, the housekeeper said Chris' Caucasian Shepherd Ovcharka got loose and attacked her Maria
Article continues below advertisement
She said, "The dog had viciously attacked Maria's face around her eye, there were about 3 to 4 inches of skin missing from Maria's left arm, and that the dog had violently bitten into Maria's leg."
A judge has yet to rule on Patricia's motion to serve Chris.