Exclusive
Chris Brown's Accuser Sent Bombshell Audio Recording To Singer Months After Alleged Assault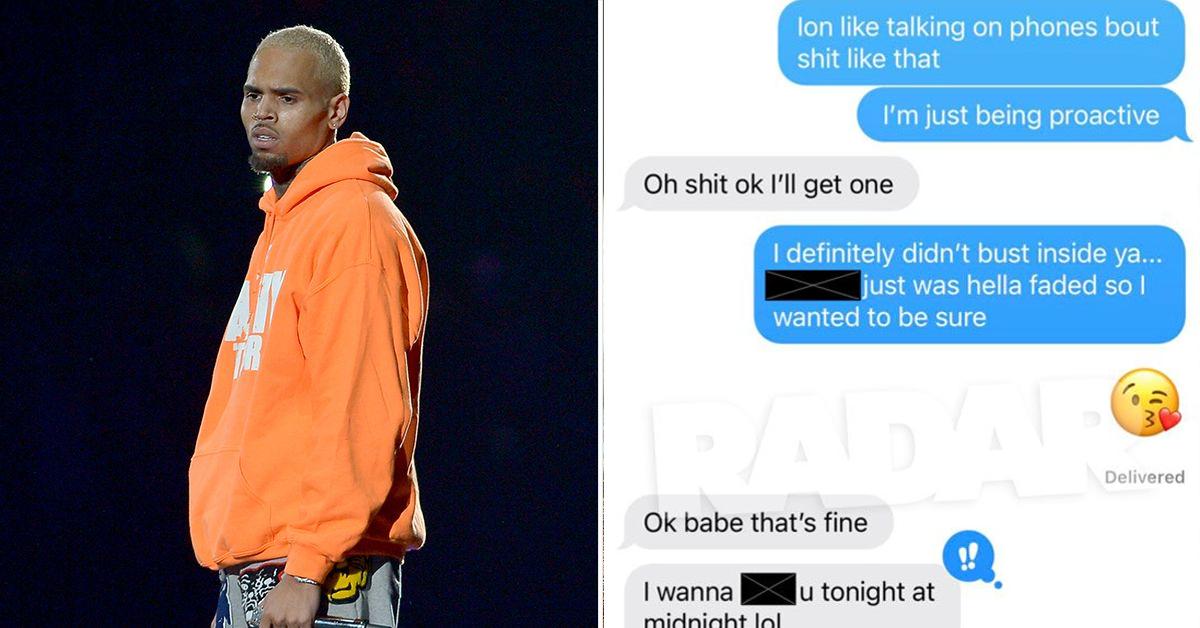 The woman suing Chris Brown — over an alleged 2020 assault on a yacht outside Diddy's home — sent the singer an audio message months later pleading for his attention.
On August 23, 2021, the alleged victim sent Brown a 22-second recording saying she "just want to ---- with you again."
Article continues below advertisement
"Well, you're giving me mixed signals. You're like reading my messages and stuff and you haven't blocked me yet so I'm guessing you don't hate me," she said. "I just wanna see you again, I mean, you just answered the phone and then you just hung up. Like, just let me know. Like, if you want me to leave you alone I definitely will, but I really just want to --- with you again."
Brown did not respond to the message.
RadarOnline.com also obtained a series of text exchanges between the professional dancer and the singer from December 31, 2020, through August 26, 2021.
The woman, using the pseudonym Jane Doe, is suing for $20 million, claiming Brown drugged and raped her.
Article continues below advertisement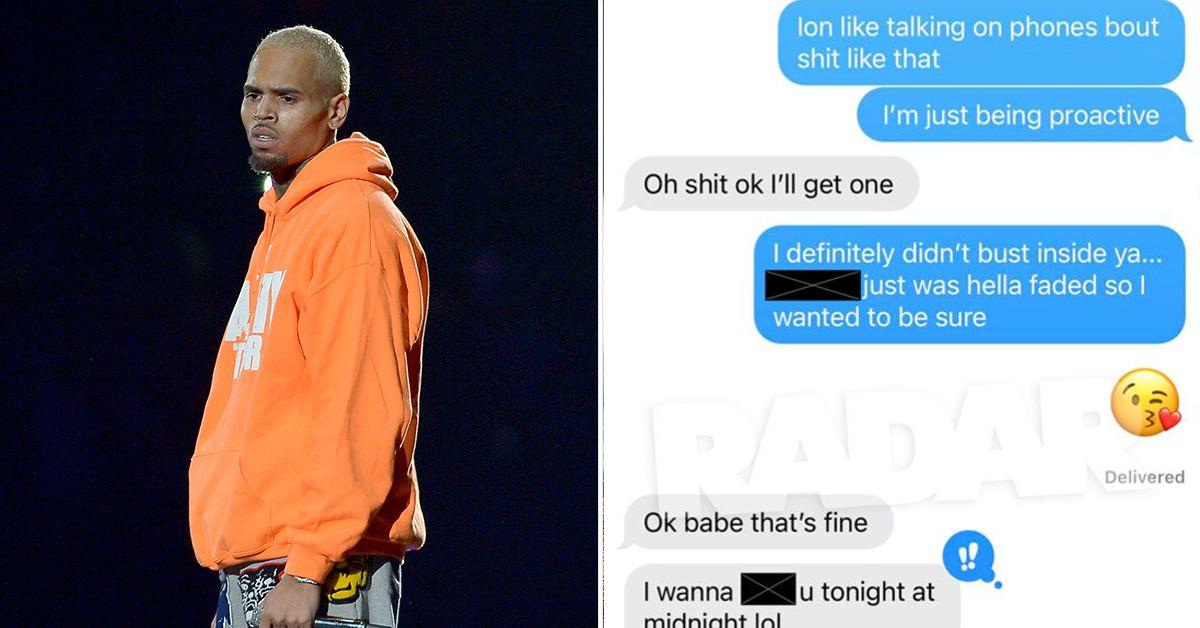 Doe says she was partying with Brown in Miami, and he made her a couple of mixed drinks. In the suit, she became "disoriented, physically unstable, and started to fall in and out of sleep" after consuming the second cup.
Article continues below advertisement
The suit claims Brown led Doe into a room where he blocked her from leaving. The woman claims the singer proceeded to rape her — even ejaculating inside her. The following day, she said Brown demanded she take Plan B.
Brown is set to take legal action against Doe and is cooperating with the police.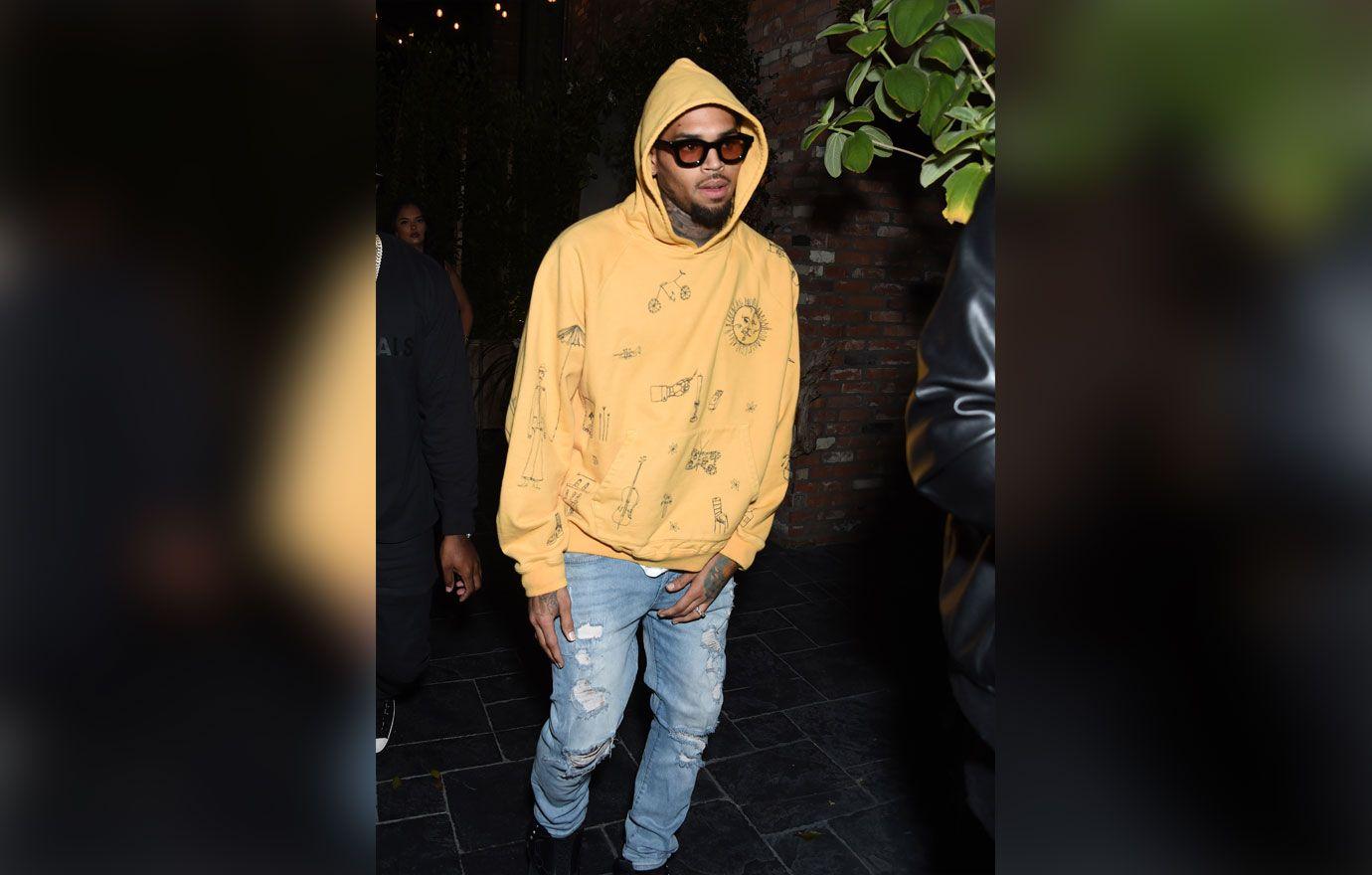 Article continues below advertisement
The text messages RadarOnline.com obtained show Doe in contact with Brown for months after the alleged rape.
The day after the alleged incident, Doe texted Brown, "I wanna ---- u [sic] tonight at midnight lol."
In January, Doe sent Brown her new phone number and tried to arrange a hangout. The singer came up with excuse after excuse, but he clearly was uninterested in another meeting.
Article continues below advertisement
"Make some time for me tonight," Doe texted a couple of days later. "And I have a question. Do u just be wanting to ---- me? Or can we hang out like on some child s**t during the day? I know u [sic] b [sic] busy and it's cool if u [sic] just wanna ---. I just wanna [sic] know my role."
Doe continued texting Brown for weeks, but he never responded.
"U [sic] were honestly the best ---- I've had (emoji) lol I just want it again. Why are you playing with meee [sic] lol," she said in a message sent nine months after the alleged assault.
Doe is represented by attorney George Vrabeck of Vrabeck Adams & Co. Inc.
He previously said his firm plans "to hold ALL parties accountable so that we might begin to eradicate this behavior from our society. Our client deserves justice. The same justice that all victims of sexual abuse deserve."