Charlie Sheen & Denise Richards' Teen Daughter Sami Flips The Bird, Looks Completely Unbothered Amid Parents' Nasty Child Support War
Charlie Sheen's daughter Sami Sheen posted a series of pictures showing herself looking completely unbothered despite her mom Denise Richard's battle with her ex over child support.
Sami seemed to be paying no attention whatsoever to their parents' public spat after she decided to move out of her mother's house.
Article continues below advertisement
Sami was seen wearing a see-through black outfit covered by a cardigan covering her entire body except for her belly area. In one photo, she made a weird face and put her middle finger up to indicate she has no care in the world about what's going on around her.
She donned red lipstick and applied heavy makeup on her face along with fake eyelashes. The 17-year-old captioned her post simply with the word "clairvoyant."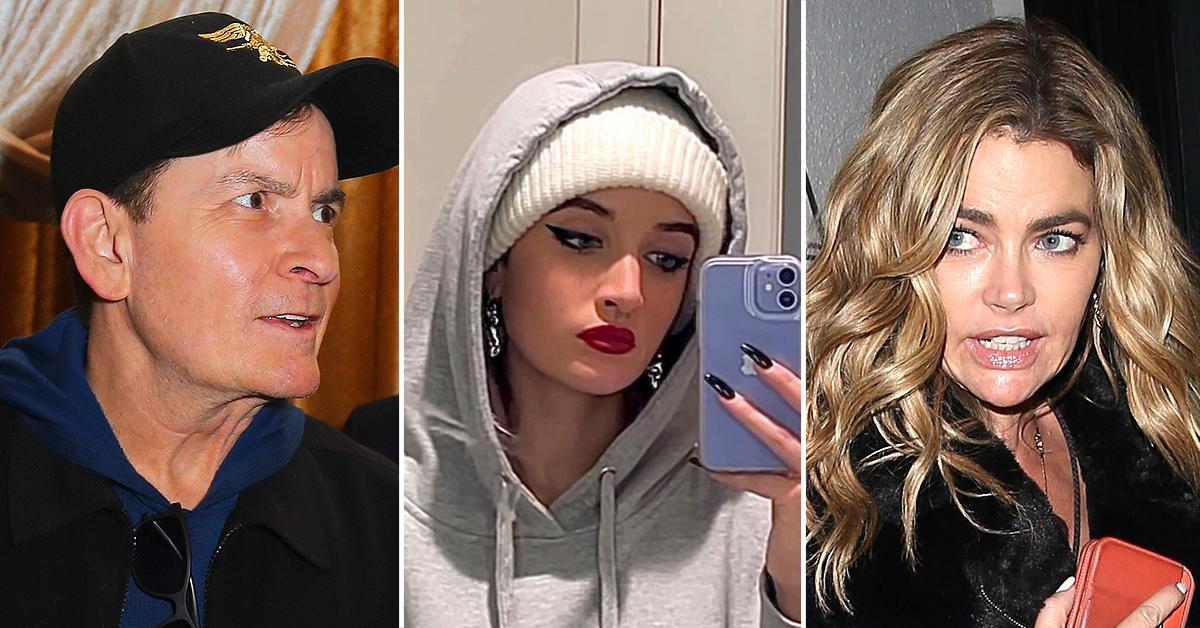 Article continues below advertisement
As RadarOnline.com previously reported, Sami's famous parents are currently at war over child support payments.
Sources close to the actress claimed she felt "blindsided" after learning that her ex was no longer on the hook for her $25,000 per month checks. Charlie requested to stop paying Denise after Sami moved in with him, and a judge later granted his request.
Sheen fired back at the claim saying, "If [Denise] has a problem, she should go to the courthouse and talk to the judge."
Article continues below advertisement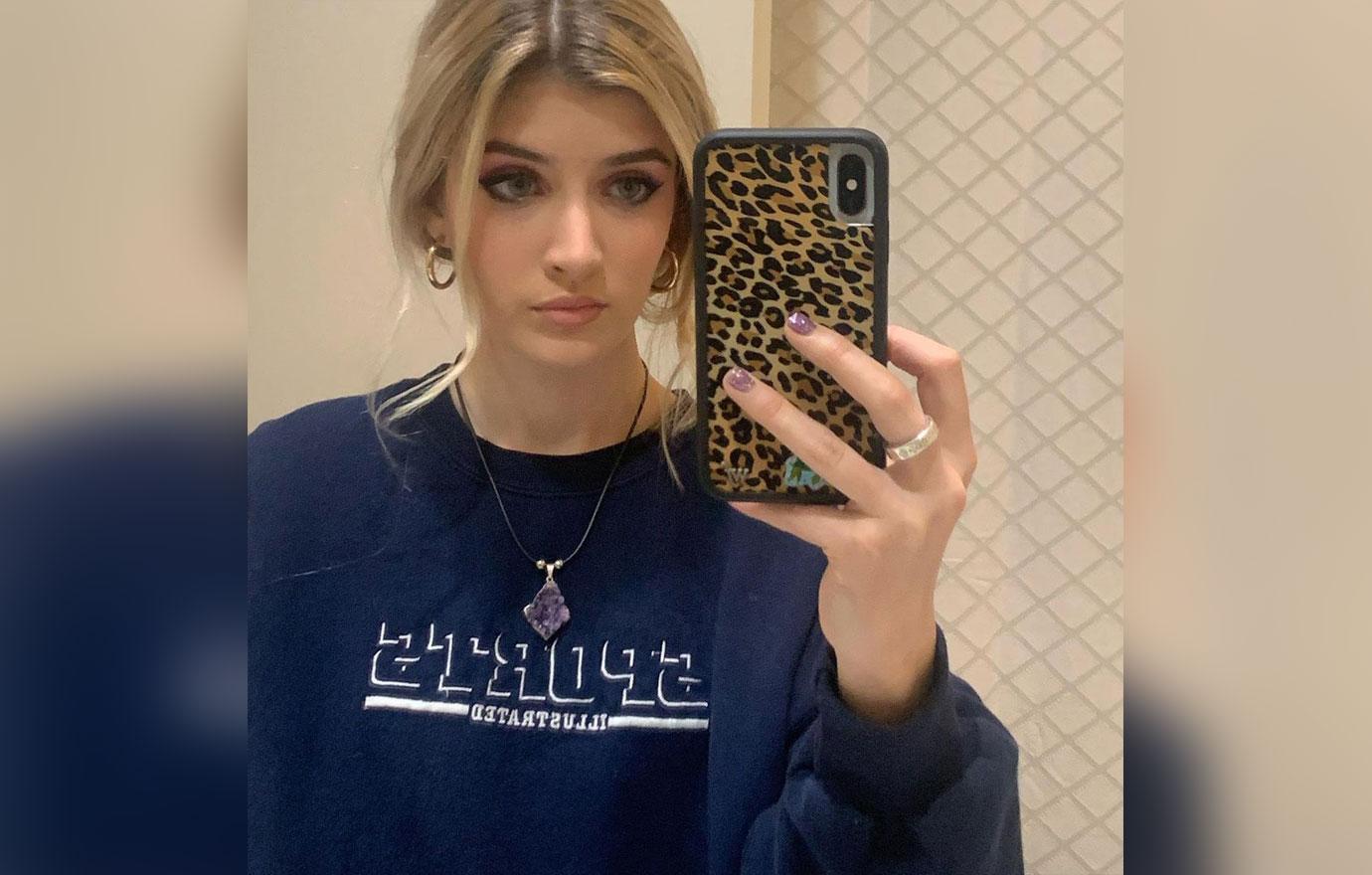 This all comes after Sami claimed Denise was running an "abusive household," which prompted her to move into her dad's house.
Charlie's oldest daughter revealed the allegations via her TikTok account, which has since made headlines.
"1 year ago today: trapped in an abusive household, hated myself, would go days without eating or sleeping, insanely depressed, hate school, etc..." she posted.
Sami later ended her note by describing her current situation, saying, "now: finally moved out of the hell house, had a spiritual awakening, own 2 cats, happy single, full of self love, and dropped out of high school :)."
Article continues below advertisement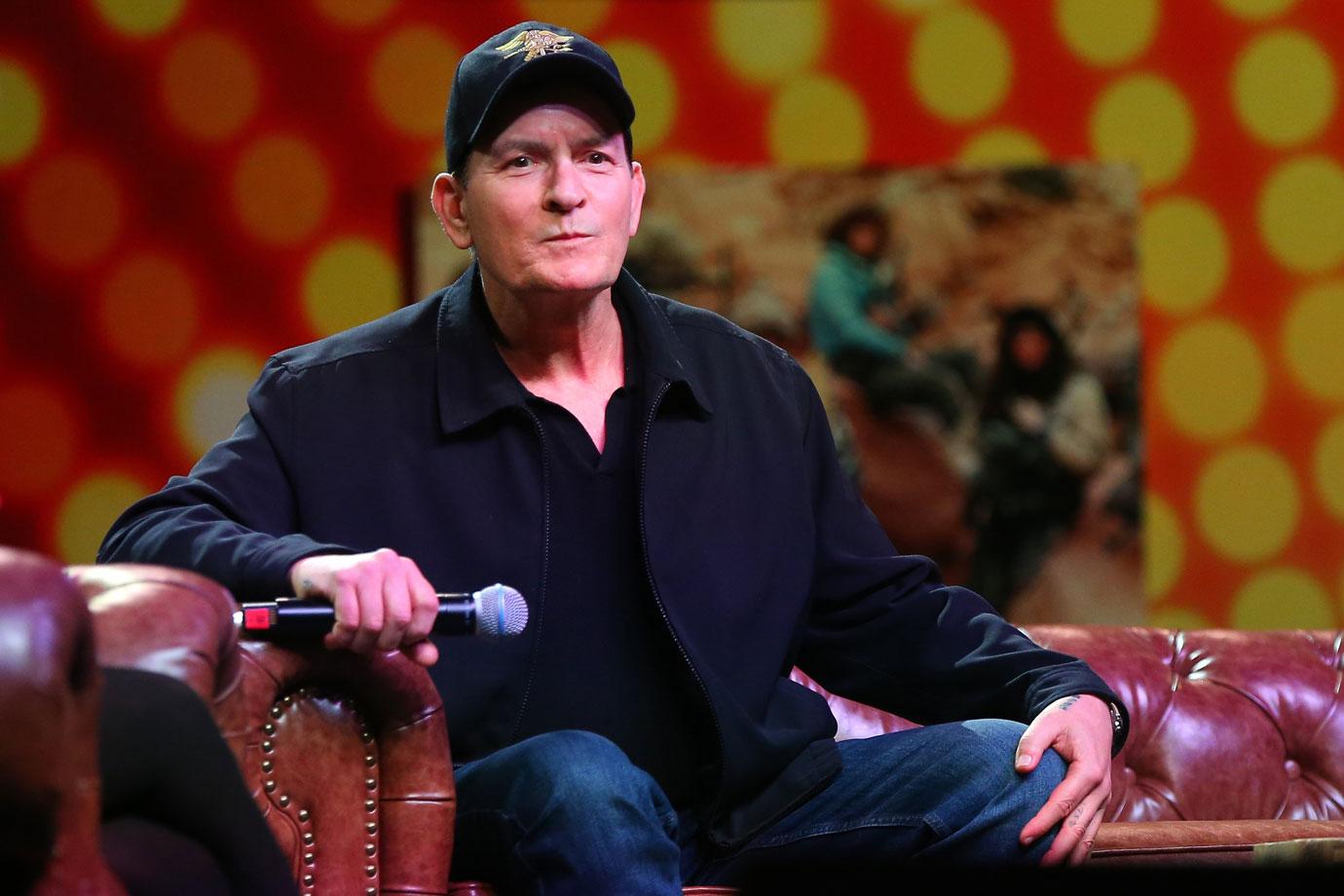 An insider told an outlet that Denise accused Charlie of "making horrible parenting decisions," which allegedly "made parenting for Denise impossible."
"Charlie was constantly undercutting Denise for months before Sami moved out. It made parenting for Denise impossible," the source claimed. "Denise only wants what is best for all three of her daughters. Her love for the kids is not in question."
Article continues below advertisement
Following the allegations made by Sami against her mom, another source defended the actress claiming the teen refused to "follow the rules."
"Denise set normal rules that any parent would be setting," the informant told Page Six. "She's a mom and a parent, and there are rules. She didn't want to follow the rules."