Shoeless & Jittery: Cara Delevingne Boards Jay-Z's Private Jet In Dirty Socks, Leaves Airport After Displaying Worrisome Behavior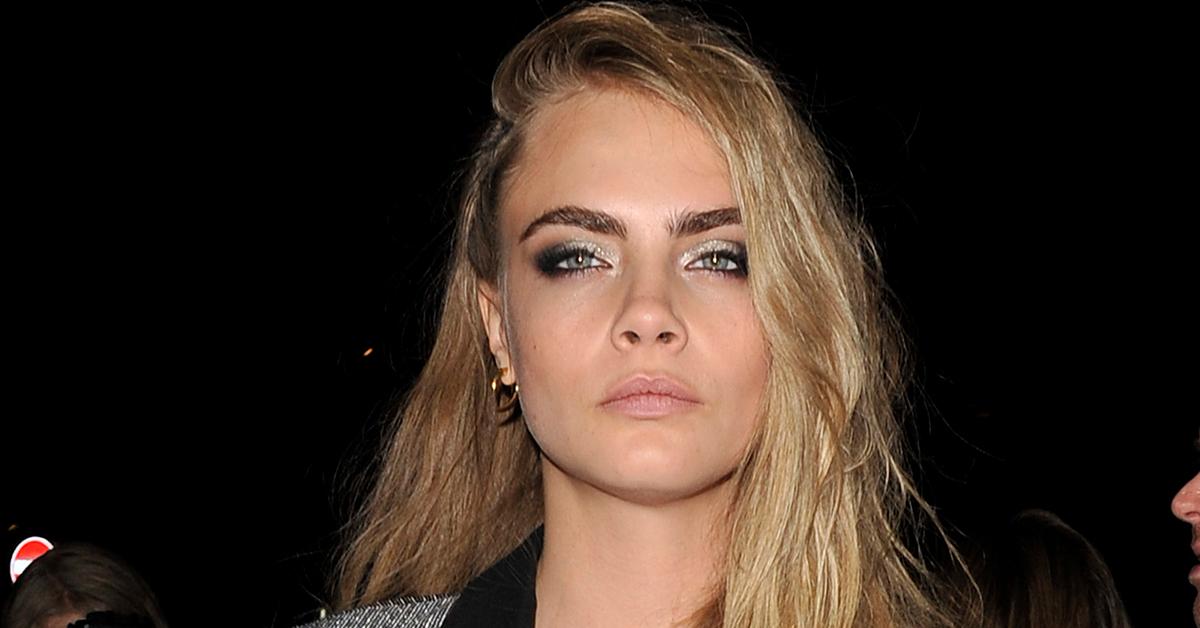 Is Cara Delevingne okay? That's what her fans want to know after weeks of the supermodel acting erratically and looking worse for wear. Delevingne continued her worrisome behavior this week while trying to board Jay-Z's private jet, RadarOnline.com has learned.
Article continues below advertisement
The 30-year-old runway vixen was photographed without shoes at the Van Nuys airport on Monday. Delevingne walked around impulsively in a pair of colorful socks that turned black from the dirty ground.
She held her cell phone to her face and dropped it repeatedly.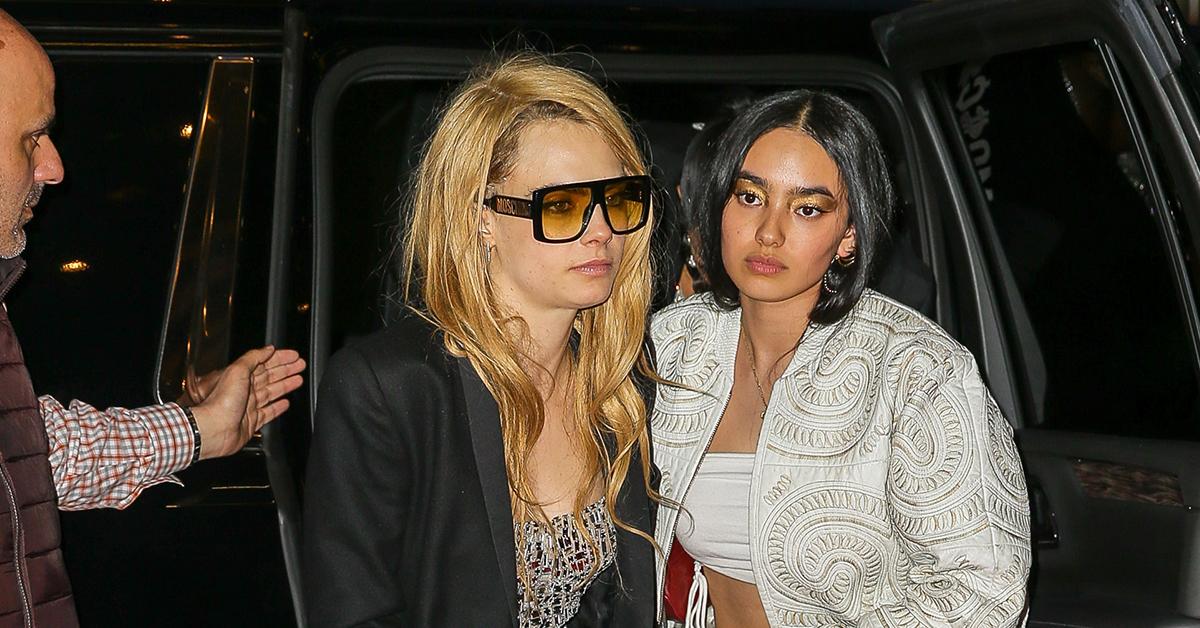 Article continues below advertisement
Delevingne looked disheveled, sporting messy hair and a Britney Spears t-shirt while chain-smoking on an airport bench. She was spotted spinning in circles, pacing, and making jarring moves during the chaotic call.
At times, she stopped to play with her unleashed dog, Alfie, and plopped down on a curb while her security guard looked on.
In the concerning photos obtained by Daily Mail, the Only Murders In The Building actress was caught dangling her feet out of the backseat window of her SUV before arriving at the airport.
Sources claimed Delevingne was two hours late for her flight. She made it onboard but never took off, RadarOnline.com can report.
Article continues below advertisement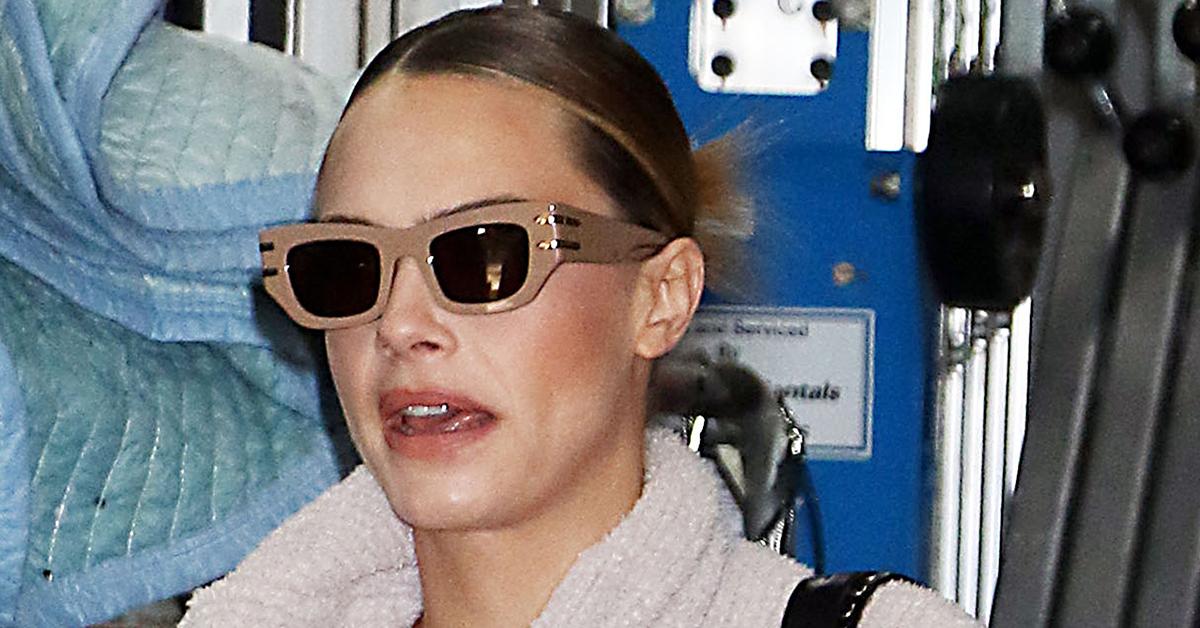 Insiders revealed she waited 45 minutes after her bags were loaded on the Carter family's jet before she deplaned and left the airport abruptly.
On the tarmac, her bizarre antics didn't stop.
Article continues below advertisement
Delevingne grabbed her cigarettes and sparked up as her team spoke with airport employees. They then removed her bags from the private jet and she jumped in her car and left the facility.
It's unclear if the model was asked to leave the plane.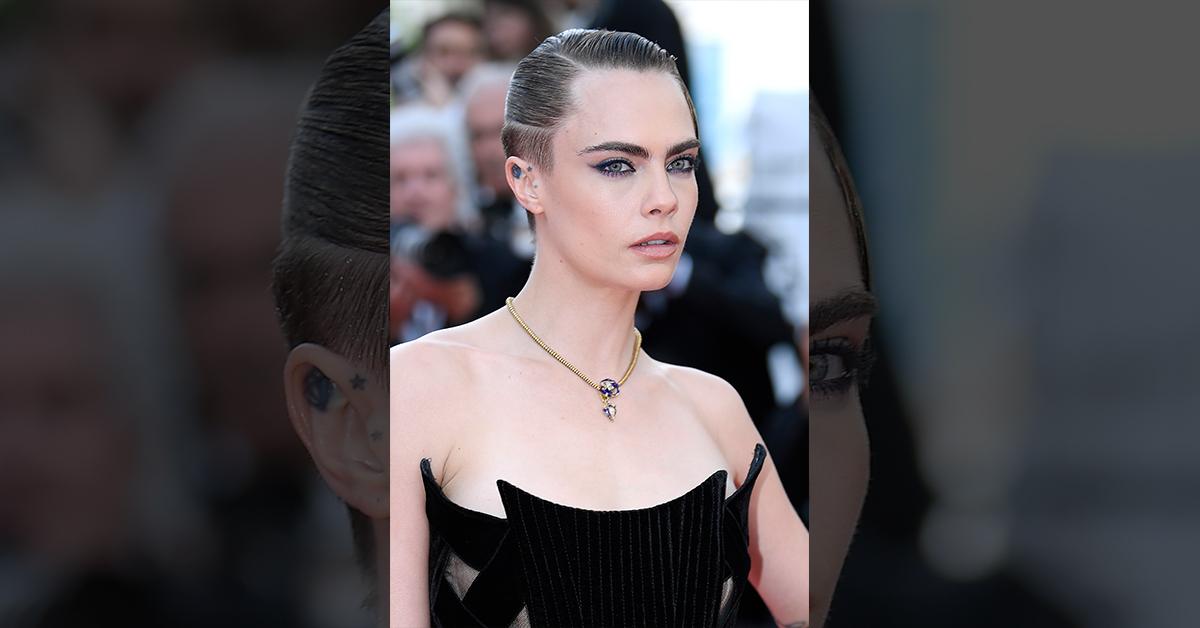 Article continues below advertisement
This is just the latest string of irregular behavior for Delevingne. Days ago, she appeared to be smoking something out of a pipe and taking drops of a mystery substance in broad daylight before heading into an adult shop.
That incident came weeks after she changed into boxers in a parking lot and went on a double fast food run to Jack In The Box and Subway.