Exclusive
High Alert: NY State Troopers Confirm They're 'Prepared To Deploy' Cops To Canadian Border In Vaccine-Trucker Standoff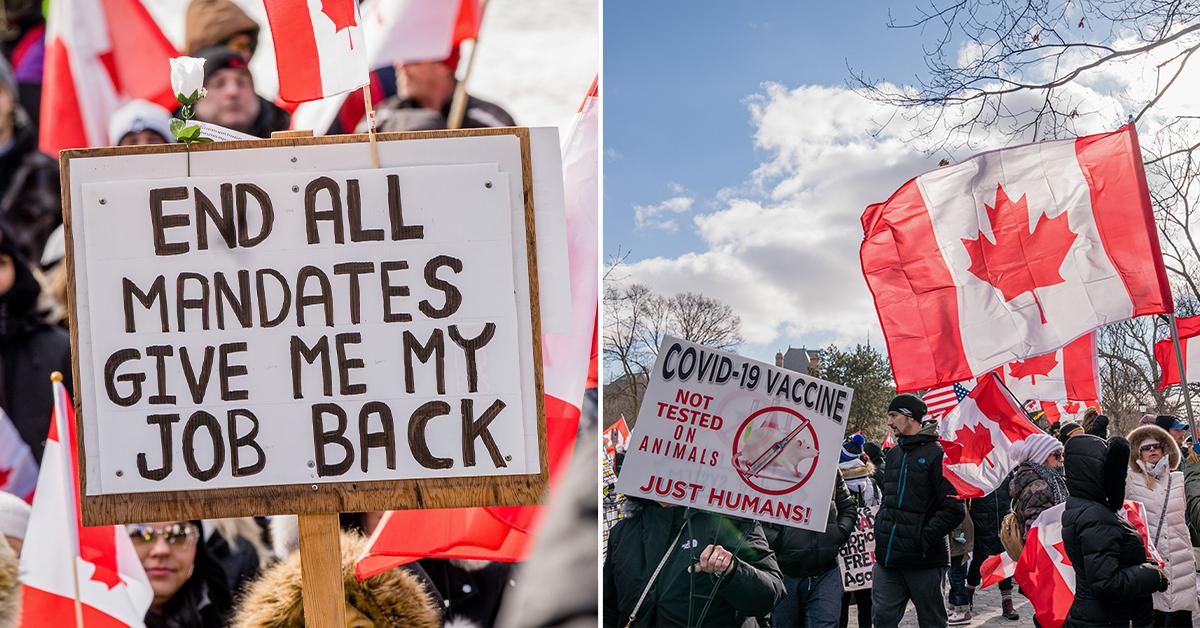 The New York State Police are on high alert for the planned Americanized Freedom Convoy anti-vaccine protest at its border crossings, confirming an exclusive RadarOnline.com report that an economically crippling blockade is eminent.
Article continues below advertisement
As we reported yesterday, media experts are blaming the blowhards at Fox News for encouraging their right-wing viewers to engage in the destructive blockades on American soil following a two-week-long campaign by Canadian truckers.
"Tucker Carlson and Sean Hannity have been cheering it on and those are the two most watch personalities on planet earth," one source told RadarOnline.com. "They like anything that makes [President] Biden look stupid even if it's destructive to America. It's scorched earth policy."
Article continues below advertisement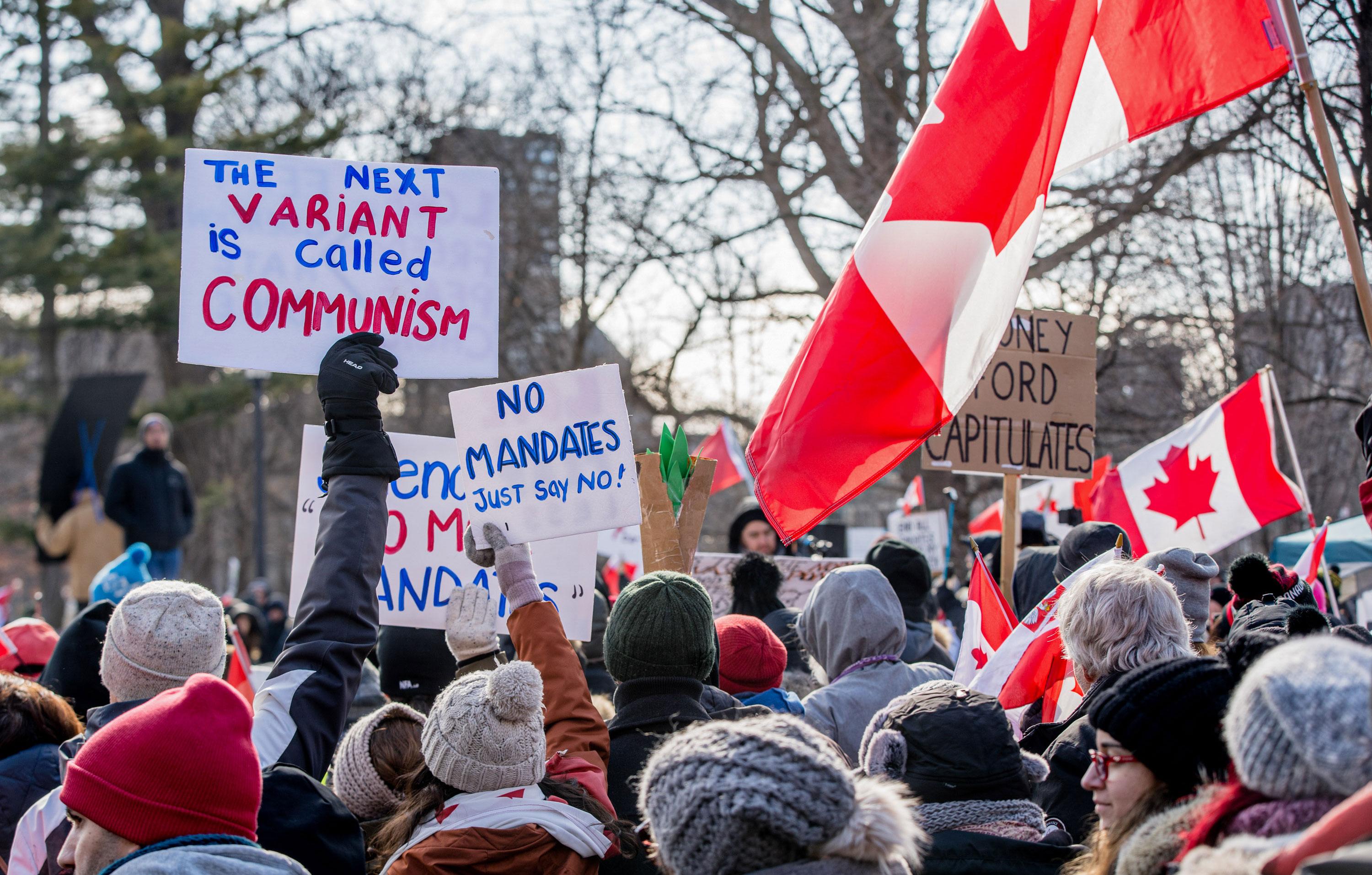 The New York State confirmed they gearing up for battle if the protesters try to block its vital northern border crossing in near Buffalo and Montreal.
Article continues below advertisement
"The New York State Police is aware of the planned protests. We have been in touch with our federal and local partners, we continue to monitor and are prepared to deploy whatever resources are necessary to ensure public safety."
As RadarOnline.com previously reported, earlier this week, Canadian Prime Minister Justin Trudeau invoked rare emergency powers mean to cut off funding for the protestors.
Article continues below advertisement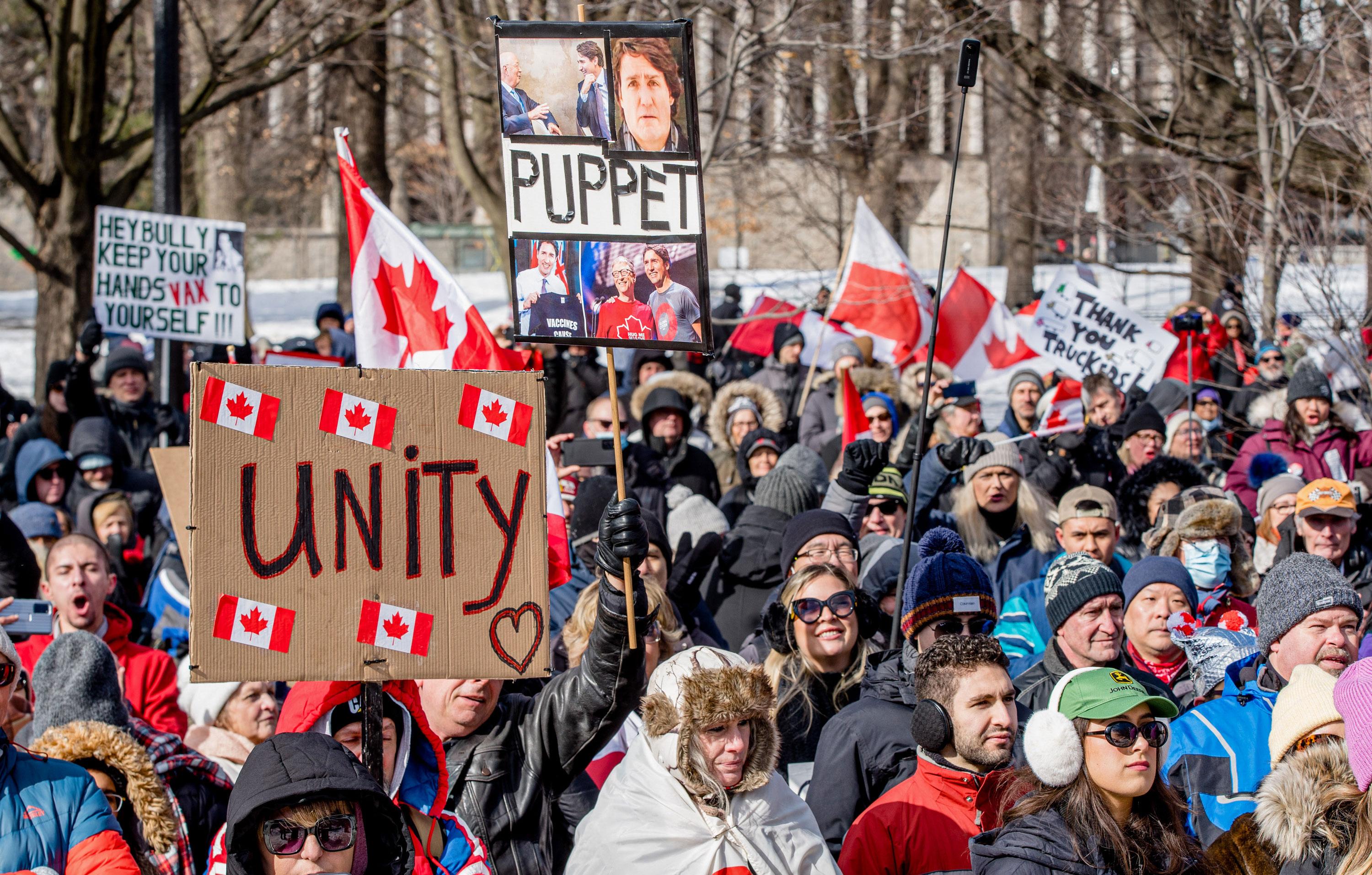 "They're harming the communities they're taking place in – and they're hurting jobs, businesses, and our country's economy."
"The blockades are harming our economy and endangering public safety," Trudeau added. "We cannot and will not allow illegal and dangerous activities to continue."
Article continues below advertisement
The protestors have yet to be broken up and continue to block important transportation channels.