Truckergate: Everything You Need To Know About Canada's 'Freedom Convoy'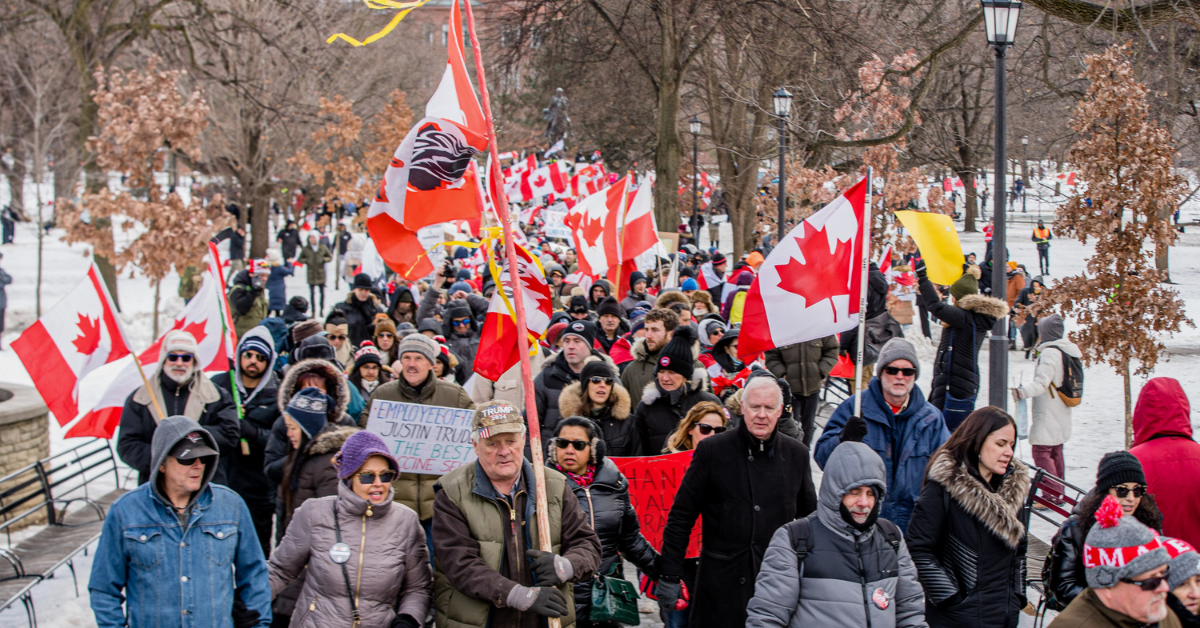 Starting in late January, a convoy of Canadian truck drivers chose to both occupy and block delivery routes vital to the import and export trade between the Great White North and the United States as a form of protest against government implemented restrictions and mandates regarding Covid-19 and its vaccines.
Article continues below advertisement
While the movement first started small, it soon grew into a larger and broader movement now monikered the "Freedom Convoy." But even though the movement originated in Canada, it has since caught the attention and support of many Americans who agree and believe in the protesters' proclaimed fight for freedom.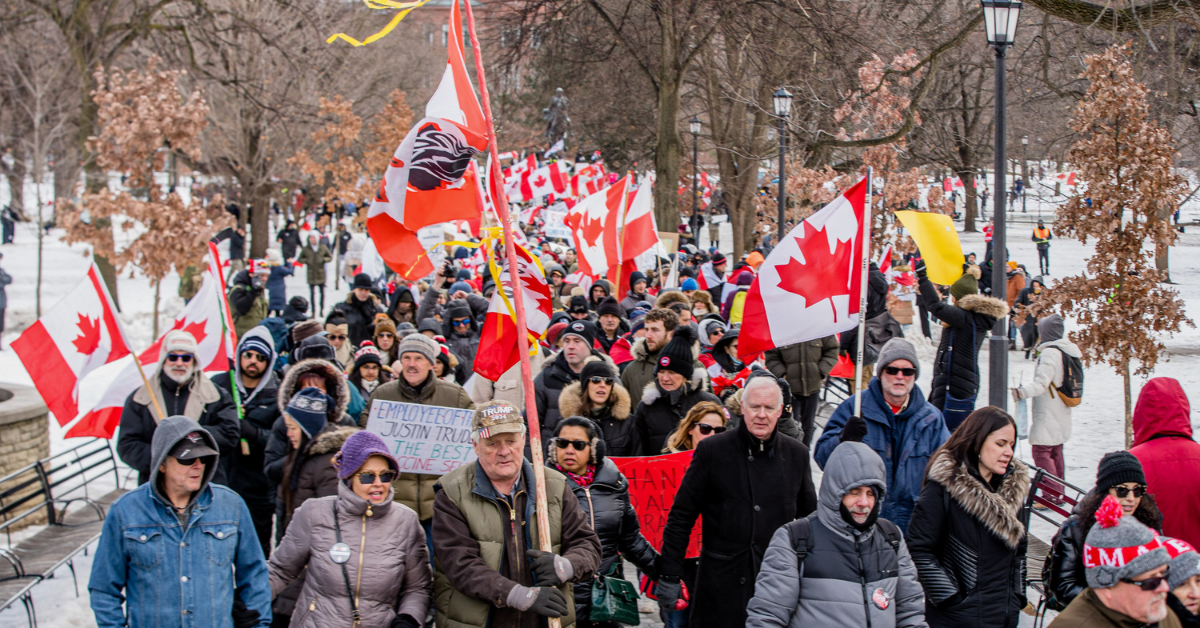 Article continues below advertisement
The Freedom Convoy first made a consequential impact on Canada's trade routes on January 28 when the first group of truckers drove to Ottawa – the capital of Canada – to protest the Covid-19 mandates put in place by Canadian Prime Minister Justin Trudeau.
Since then, almost two weeks later, the Freedom Convoy has expanded to the point that three of the movement's main leaders – Tamara Lich, Maxime Bernier, and James Bauder – were close to raising nearly $8 million for the convoy's cause via the crowdfunding platform GoFundMe until the platform closed down their campaign due to alleged violence and illegal activity taking place during their protests.
Article continues below advertisement
Although the protests still continue, they seemingly came to a head on Friday after a state of emergency was put in place following the convoy's blockade of the Ambassador Bridge – one of the main routes connecting Canada's Ontario to the United States' Michigan.
The Canadian authorities have since arrested numerous protestors, and were ultimately able to reopen the previously blockaded Ambassador Bridge on Sunday night.
Article continues below advertisement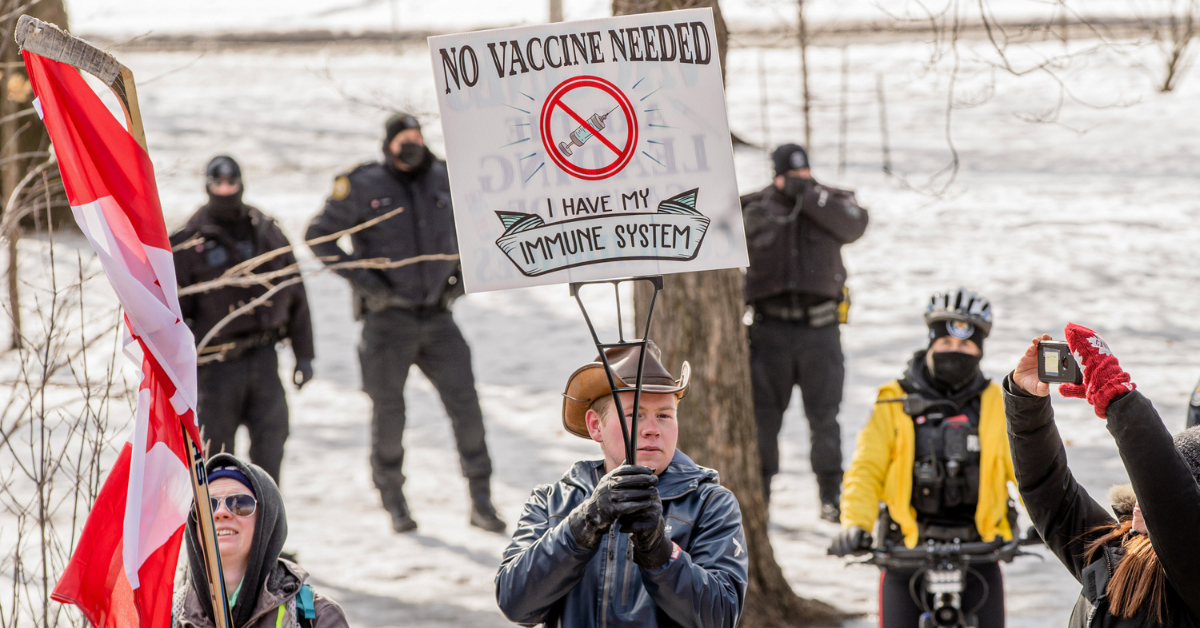 Throughout the current Canadian "Freedom Convoy" movement, both President Joe Biden and Prime Minister Trudeau have reportedly been in close communication because of the inevitable consequences that the protests have had in regard to the two neighboring countries' trade.
Article continues below advertisement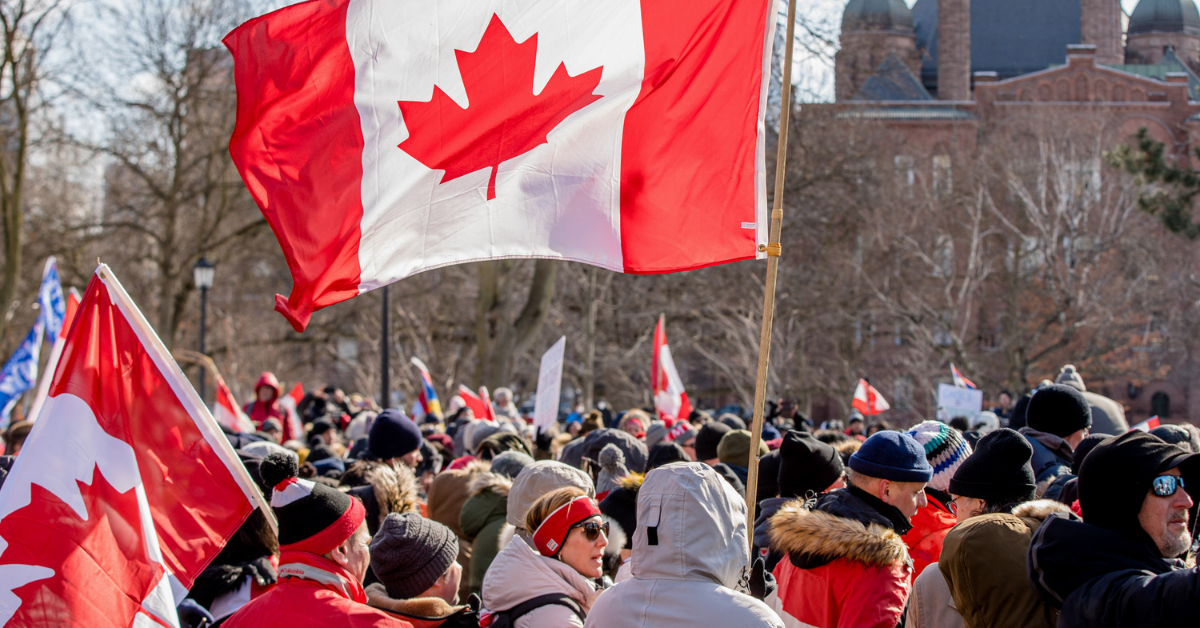 There has also since been speculation that a similar movement may take place in the United States, especially because of recent reports concerning both American politicians and celebrities publicly supporting the Freedom Convoy's agenda.