Caitlyn Jenner Reacts To Joy Behar Repeatedly Misgendering Former 'KUWTK' Star While Discussing Governor Run On 'The View'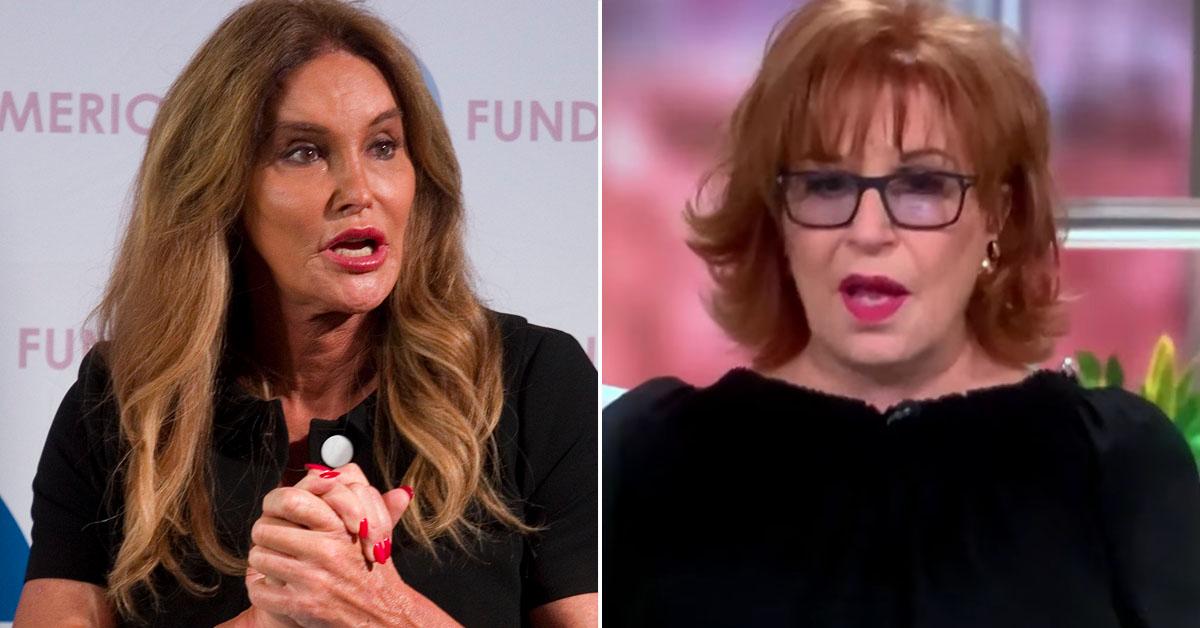 Article continues below advertisement
"Don't sweat it, @JoyVBehar," tweeted Jenner, 71, early Saturday morning. "I'm not about cancel culture. I know where your heart is. California has bigger issues than pronouns."
Article continues below advertisement
Behar made the televised blunders during a segment dedicated to discussing Jenner's potential future in politics. Though she caught and corrected herself a few times, it wasn't until the ladies returned from a commercial break that Joy issued a formal apology.
"He's got this guy, Brad Parscale, running his campaign. What do you think about that?" Behar said to co-host Sunny Hostin at the top of the segment. "I mean, that guy was accused of using campaign funds to enrich himself. What? That's who's running his campaign."
Recognizing her first round of faux pas, she quickly rectified herself: "Or, her campaign, rather. Just sayin'."
Article continues below advertisement
After Hostin and Meghan McCain gave their impassioned opinions on Caitlyn's gubernatorial endeavors (spoiler alert: neither of them are overly supportive of the bid), Joy once again slipped up.
"Right," she said, agreeing with McCain's position. "I would go along with that. I think that he should – she, rather – should take a seat and let somebody with the credentials take over a major state like California."
Article continues below advertisement
After the subsequent commercial break, Behar immediately addressed her repeated errors, saying, "So first of all, let me apologize for my pronoun mix-up. I think I just didn't get enough sleep last night. I had no intention of mixing them up, and I tried to correct it immediately, but whatever, it just came out. So I'm sorry if anybody was upset by that."
Meanwhile, an insider told Page Six Joy's phrasing was "an honest mistake."
"This was not political or her taking a dig. She didn't say it pointedly. She kept making the mistake. She corrected herself, and then accidentally did it again. She was not being malicious by any means," explained the source, adding that Behar is an "advocate" for the LGBTQ+ community who "has been honored by GLAAD."
As for Jenner – whose righthand man, Brad Parscale, is ex-president Donald Trump's former campaign manager – she confirmed the weeks-long rumors about her gubernatorial run earlier this week.
"I have been a compassionate disrupter throughout my life, from representing the United States and winning a gold medal at the Olympics to helping advance the movement for equality," Jenner said. "As Californians, we face a now-or-never opportunity to fundamentally fix our state before it's too late."