Britney Spears Rips 'Mean Ass' Sister Jamie Lynn After 'Zoey 101' Star Posts About God, Belts Out 'Lonely' While Singing For First Time Since 2018
Article continues below advertisement
After the 39-year-old pop star told her 31.9 million Instagram followers that she was hurt "deeply" by the fact that her sister used to perform her songs at award shows and other events, Jamie Lynn seemed to respond by perhaps taking what she must've thought was the high road.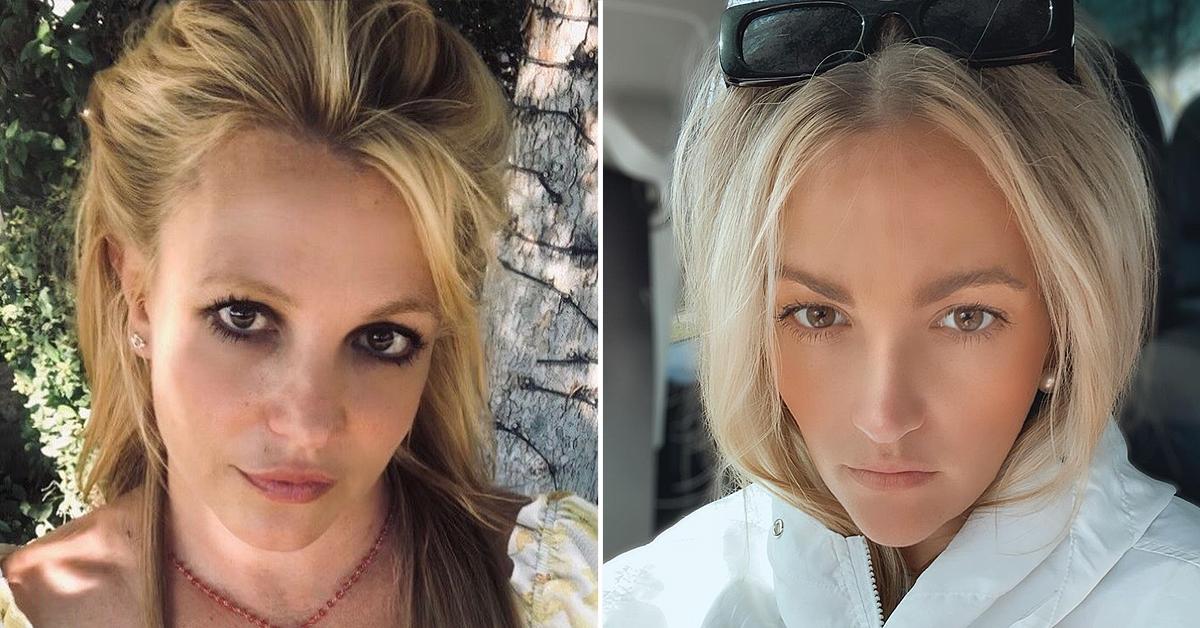 Article continues below advertisement
"May the peace of the Lord be with you, and your spirit," the 30-year old Nickelodeon alum captioned three mirror selfies of her in a red pantsuit, adding a peace sign emoji and a red heart emoji.
Hours later, Britney posted one of her famous living room dance videos, captioning the clip, "May the Lord wrap your mean ass up in joy today."
She added, "PS RED!!!!! Pssss…this is Bad Guy part 2…same song new dance…if you don't like it...don't watch it!!!!!"
Article continues below advertisement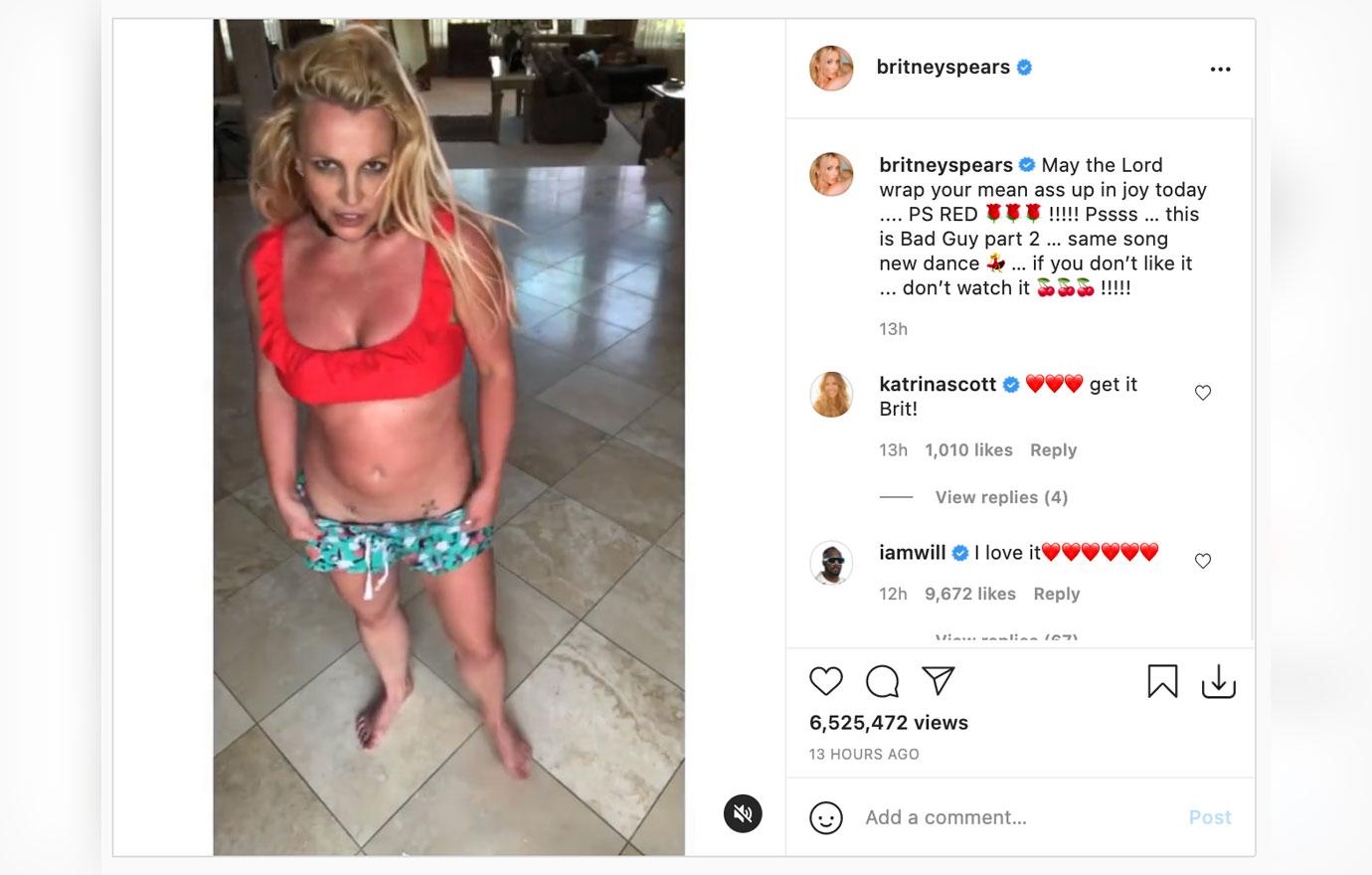 Jamie Lynn's caption has since been edited down to just the two emojis, and she has commenting abilities turned off on every post since May.
Article continues below advertisement
Britney seemed to shade her sister once again in a video posted by the singer's boyfriend, Sam Asghari.
Though neither of their faces could be seen in the since-deleted clip, the video's audio captured Britney singing along to her 2001 hit, Lonely, while sitting in the driver's seat of a car. Sam appeared to be in the passenger's seat, filming the radio as Britney adjusted the dial.
Article continues below advertisement
She told her boyfriend that Lonely was a "song I wrote that I was proud of." Sam replied, "Really?" later adding, "I love this song."
Britney was then heard accompanying the track's bridge, which features the lyrics, "Think of times / You made me cry / You had me so confused / I'm tired of trying / Leave behind this / What's a girl to do?"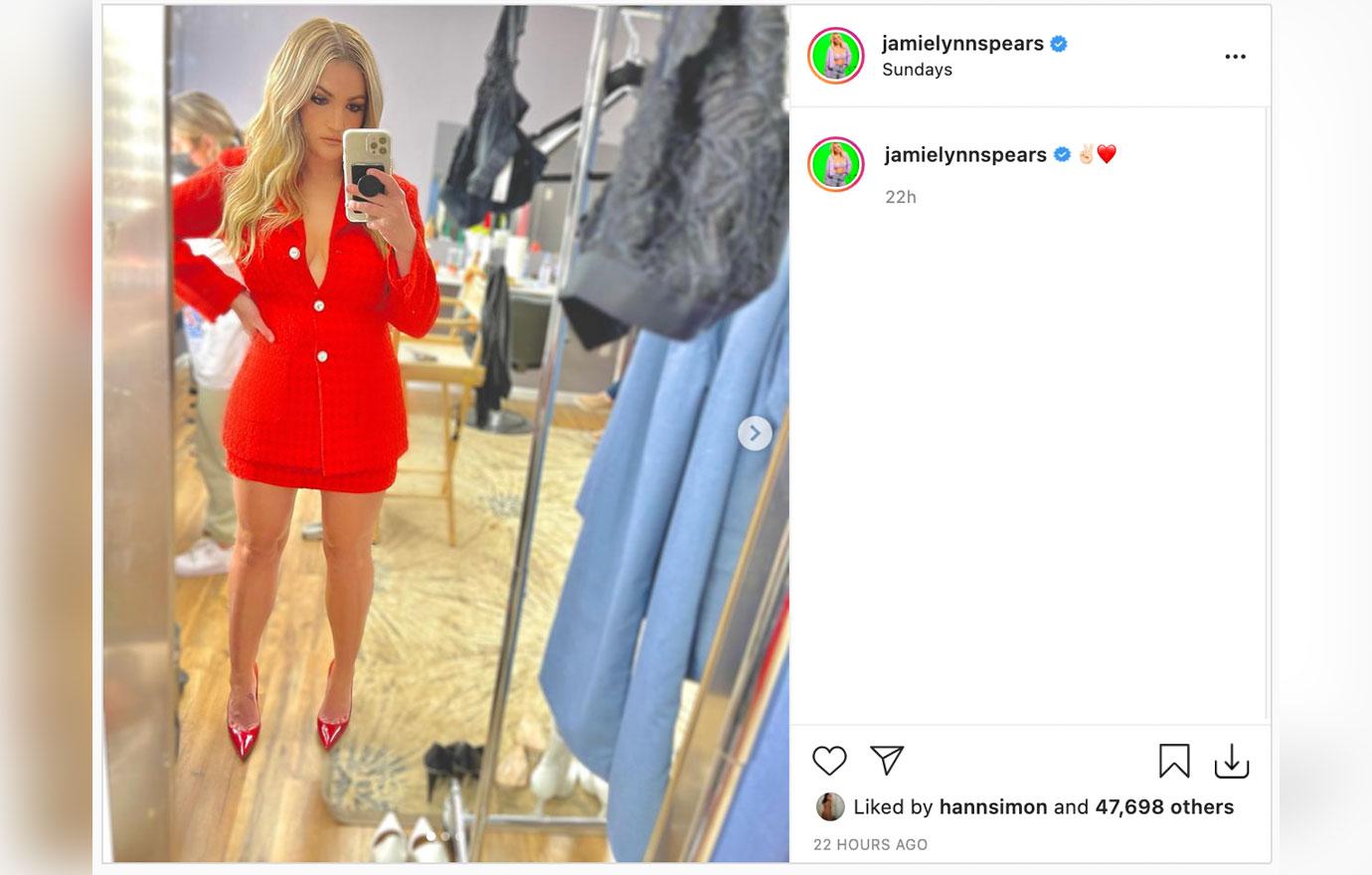 Article continues below advertisement
This all comes just one day after the pop star started naming names in her cryptic Instagram posts, taking specific aim at her sister and her father/conservator, Jamie Spears.
During her latest conservatorship hearing, which took place last week, the singer demanded that her dad be "charged with conservatorship abuse."