Britney Spears Sends Scathing Message To 'Righteous' People Claiming To Have Her Back, Days After Sister Jamie Lynn Fawns Over Pop Star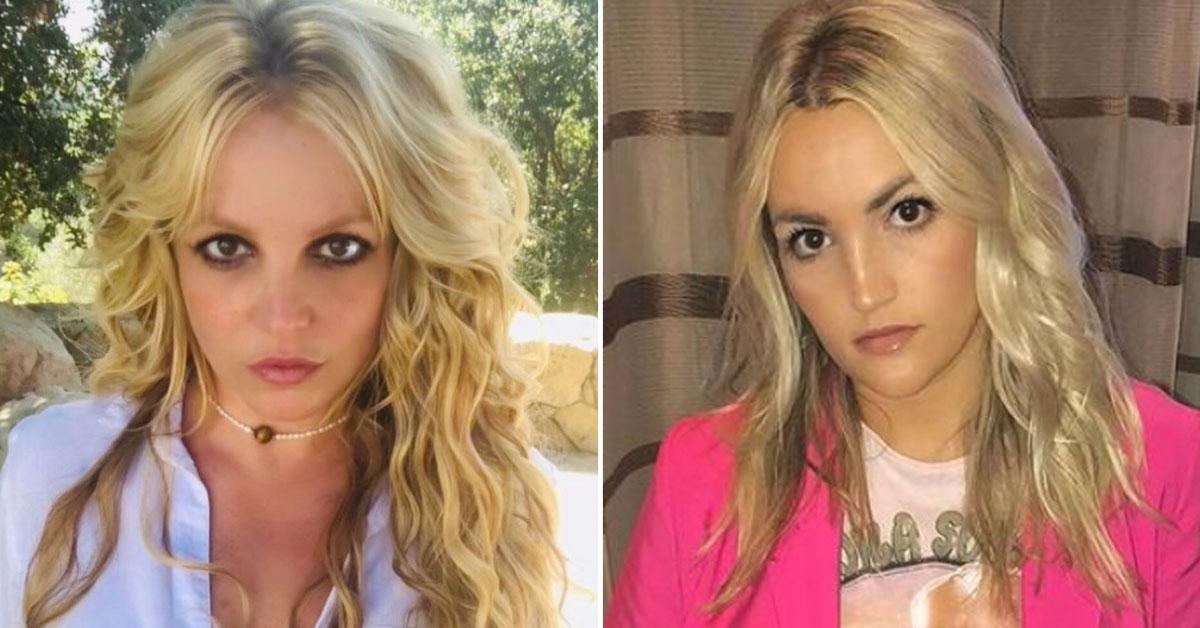 Britney Spears has just taken aim at those who "righteously" claim to have her back amid her conservatorship battle, and it sounds an awful lot like her sister Jamie Lynn Spears may be the intended receiver.
Article continues below advertisement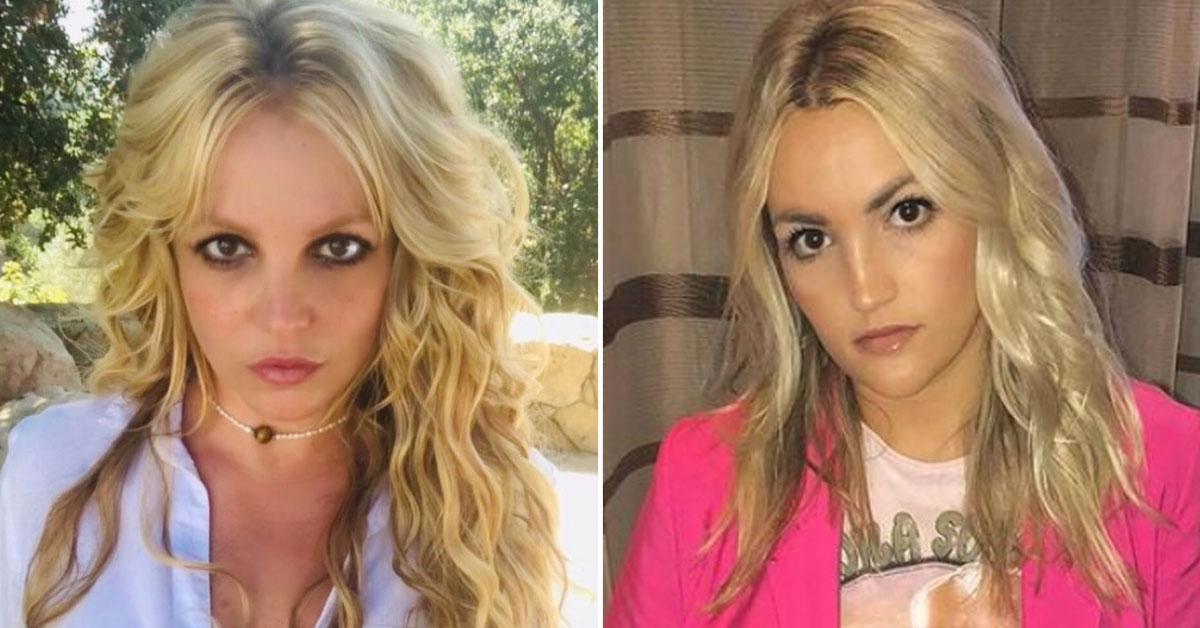 "There's nothing worse than when the people closest to you who never showed up for you post things in regard to your situation whatever it may be and speak righteously for support…there's nothing worse than that!!!!" the 39-year-old pop star posted Friday on Instagram, accompanied by an image that read: "Never forget who ignored you when you needed them and who helped you before you even had to ask."
Article continues below advertisement
"How dare the people you love the most say anything at all…did they even put a hand out to even lift me up at the TIME!!!??? How dare you make it public that NOW you CARE…did you put your hand out when I was drowning???? Again…NO," she went on.
"So if you're reading this and you know who you are…and you actually have the nerve to say anything about my situation just to save face for yourself publicly!!! If you're gonna post something….Please stop with the righteous approach when you're so far from righteous it's not even funny….and have a good day!!!!!" Spears added, along with a few middle finger emojis.
Article continues below advertisement
Ending her scathing message on a sympathetic note, the singer told her 31.5 million followers, "PS if you're reading this today and you can relate….I'm sorry because I know what it's like…and I send you my love!!!!"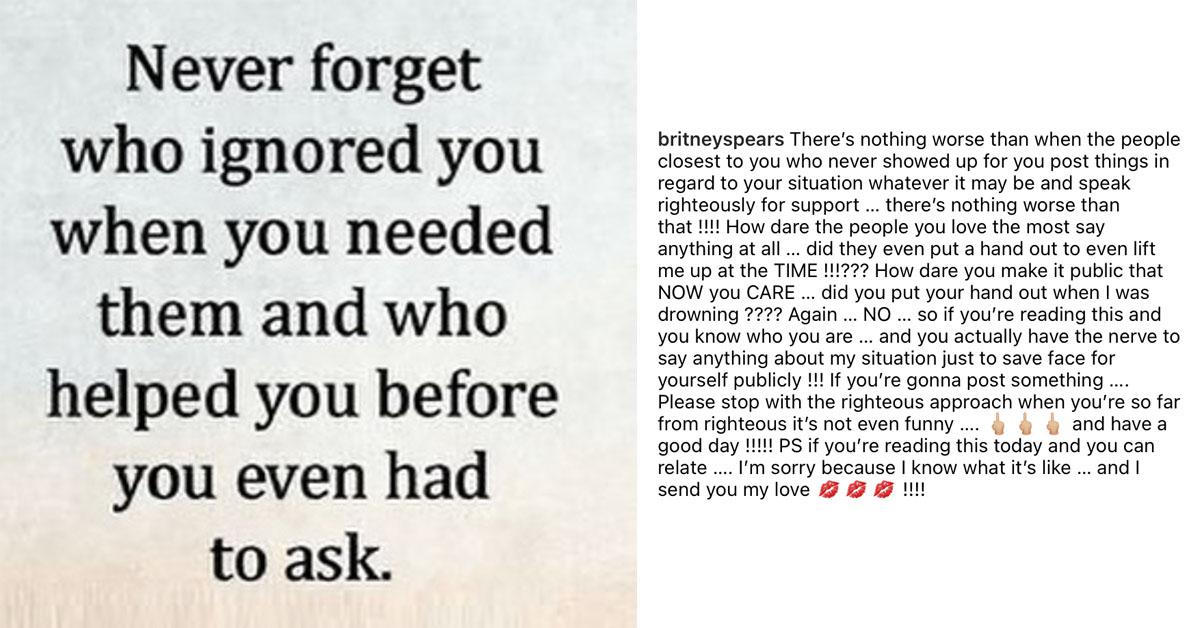 Article continues below advertisement
In the weeks following Britney's shocking testimony in court – during which she begged the judge overseeing her case to end her allegedly abusive 13-year conservatorship under her father, Jamie Spears – Jamie Lynn has made several statements pertaining to her sister, none of which have gone over well publicly.
After Britney said she felt abandoned by her family and that they should be jailed for their treatment of her, Jamie Lynn posted a defensive, two-part video in which she maintained she's always loved, cared for and supported her sister.
She also seemingly tried to diminish the #FreeBritney movement, saying, "This is my freakin' big sister before any of this bulls--t ... I've supported my sister long before there was a hashtag, and I'll support her long after."
Article continues below advertisement
The Zoey 101 alum's husband, Jamie Watson, followed up his wife's remarks by telling Page Six, "I can assure you [Britney's] family loves her and wants the best for her. I wouldn't be around people who weren't. Who wouldn't want to be in support of Britney?"
After that, Jamie Lynn told her followers that Britney's diehard fans were sending her and her children death threats.
Then, earlier this week, the former Nickelodeon star decided to publicly thank her sister for a gift box the latter allegedly sent her nieces: 13-year-old Maddie Briann Aldridge and 3-year-old Ivey Joan Watson.
Jamie Lynn did not tag the singer nor mention her by name, and Britney never acknowledged the alleged gesture.
Article continues below advertisement
Things that make you go, "Hmmm..."