Jamie Lynn Spears Accuses Britney Fans Of Sending 'Death Threats' To Her Family, Pleads With Trolls To Stop
Jamie Lynn Spears claims she and her family are receiving death threats from her sister's diehard fans.
Article continues below advertisement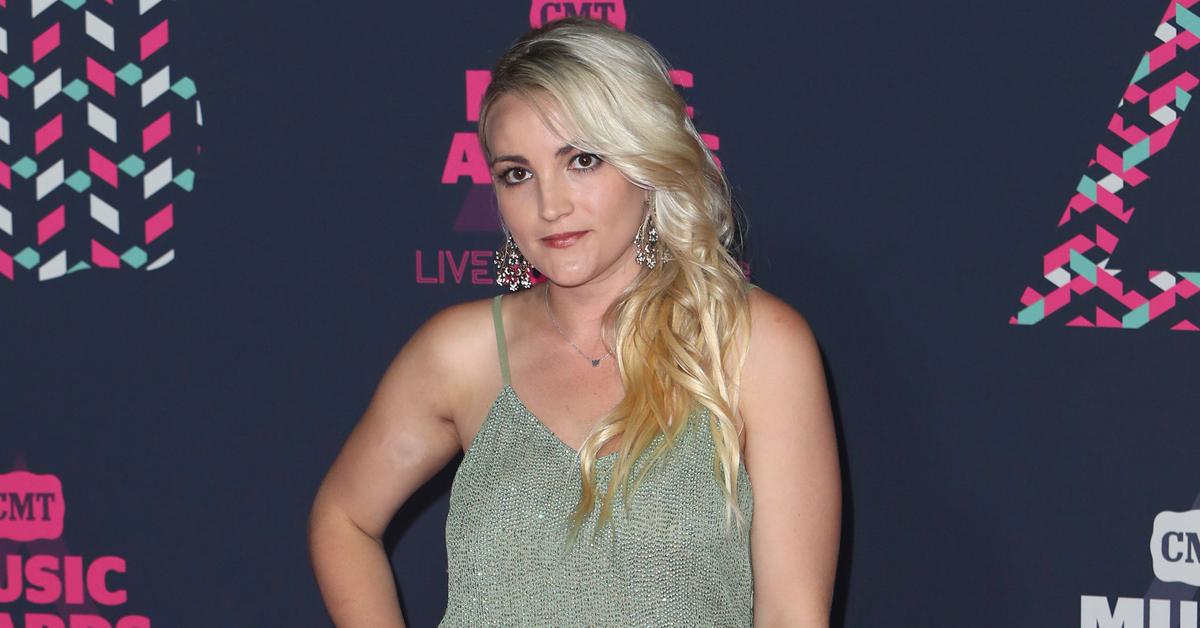 Taking to Instagram Friday, the 30-year-old younger sister of Britney Spears asked her 2.2 million followers to ease up on the threats, which she claims have also been directed at her daughters: 13-year-old Maddie Briann Aldridge and 3-year-old Ivey Joan Watson.
Article continues below advertisement
"I respect that everyone has the right to express themselves," she wrote on social media, "but can we please stop with the death threats, especially the death threats to children."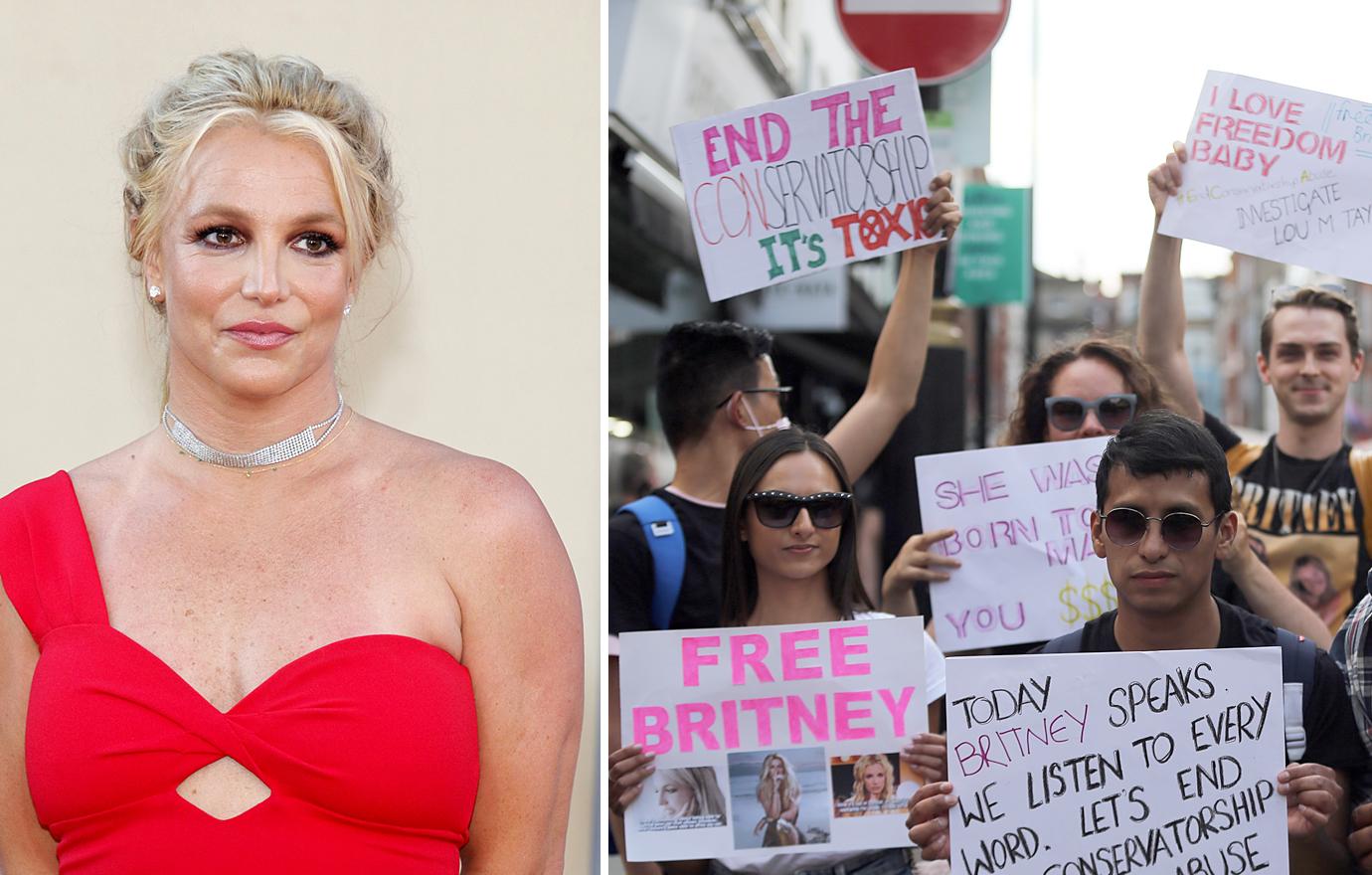 Article continues below advertisement
Days after the pop star's shocking testimony in court – during which she said she was miserable, and felt she had been abandoned and mistreated by her family – the former Nickelodeon star took to social media to defend herself.
Article continues below advertisement
In a seemingly angry video shared on Instagram, Jamie Lynn said she had remained quiet on the conservatorship because she had not felt that it was her place to address it.
"But now that [Britney's] very clearly spoken and said what she needed to say, I feel like I can follow her lead and say what I need to say," she told her fans.
Insisting "it's extremely clear" that she has "loved," "adored" and "supported my sister," Jamie Lynn got emotional, stating, "This is my freaking big sister before any of this bulls--t."
She said she would continue to support Britney regardless of what the singer chose to do with her life.
MORE ON:
Jamie Lynn Spears
Article continues below advertisement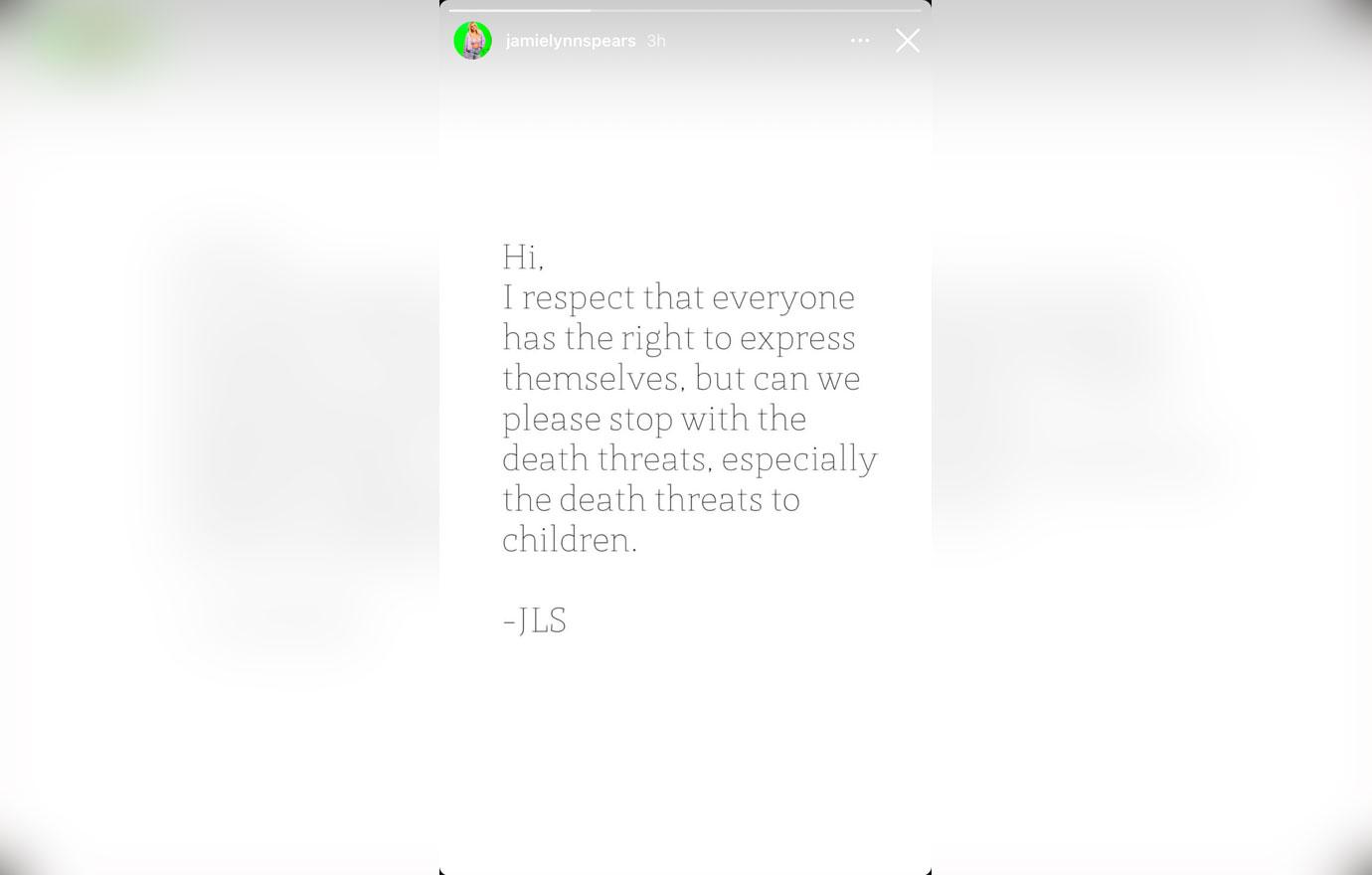 "I don't care if she wants to run away to the rainforest and have a zillion babies in the middle of nowhere, or if she wants to come back and dominate the world the way she has so many times before," Jamie Lynn said. "I have nothing to gain or lose either way. This situation does not affect me either way because I am only her sister who is only concerned about her happiness."
Article continues below advertisement
The Zoey 101 alum said she'd made a conscious decision to be in Britney's life as her sister and an aunt to the singer's sons.
"I've supported my sister long before there was a hashtag, and I'll support her long after," she stated. "My sister knows I love and support her. That's the only person I owe anything to."
Adding that she's "so proud of [Britney] for using her voice," Jamie Lynn insisted that she was speaking on behalf of herself and not for her family.
Article continues below advertisement
On June 23, Britney formally requested to end her longstanding conservatorship, telling the judge she "would honestly like to sue my family, to be totally honest with you. I also would like to be able to share my story with the world, and what they did to me, instead of it being a hush-hush secret to benefit all of them."
"I want to be able to be heard on what they did to me by making me keep this in for so long, it is not good for my heart," she added. "I've been so angry, and I cry every day. It concerns me. I'm told I'm not allowed to expose the people who did this to me."
Article continues below advertisement
"I can assure you her family loves her and wants the best for her. I wouldn't be around people who weren't," he told Page Six. "Who wouldn't want to be in support of Britney?"