Britney Spears' Granted 3-Year Restraining Order Against Ex-Husband Jason Alexander After Wedding Crash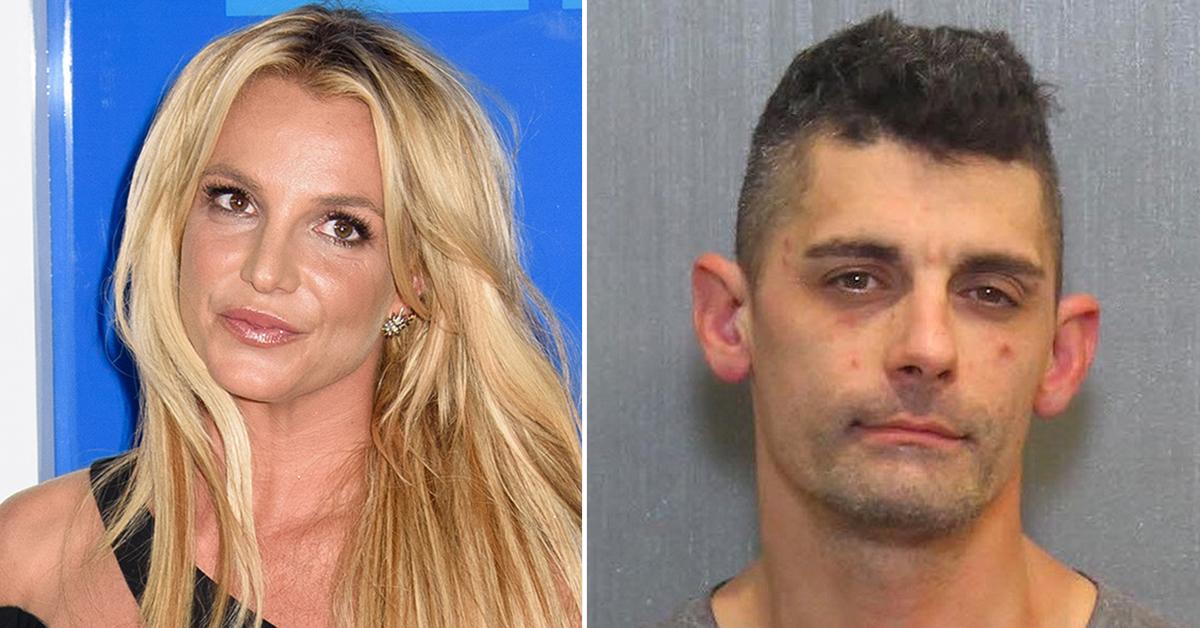 Britney Spears won't have to worry about her first husband Jason Alexander, at least for now. The 41-year-old pop princess was just granted a three-year restraining order against the wedding crasher after he nearly ruined her big day with Sam Asghari.
According to reports, Jason has been ordered not to contact Britney after prosecutors in Ventura County hit him with a felony stalking charge in addition to battery, trespassing, and vandalism.
Article continues below advertisement
Jason pled not guilty at his arraignment on Monday. The judge ordered him to turn over any firearms he might have and set his bail at $100,000.
As RadarOnline.com reported, Jason was arrested on Thursday after live-streaming the cringe-worthy incident. Britney's first husband — who she married in 2004 — somehow managed to slip past security and straight into her multi-million mansion. It was later revealed he had a knife on him at the time of the incident.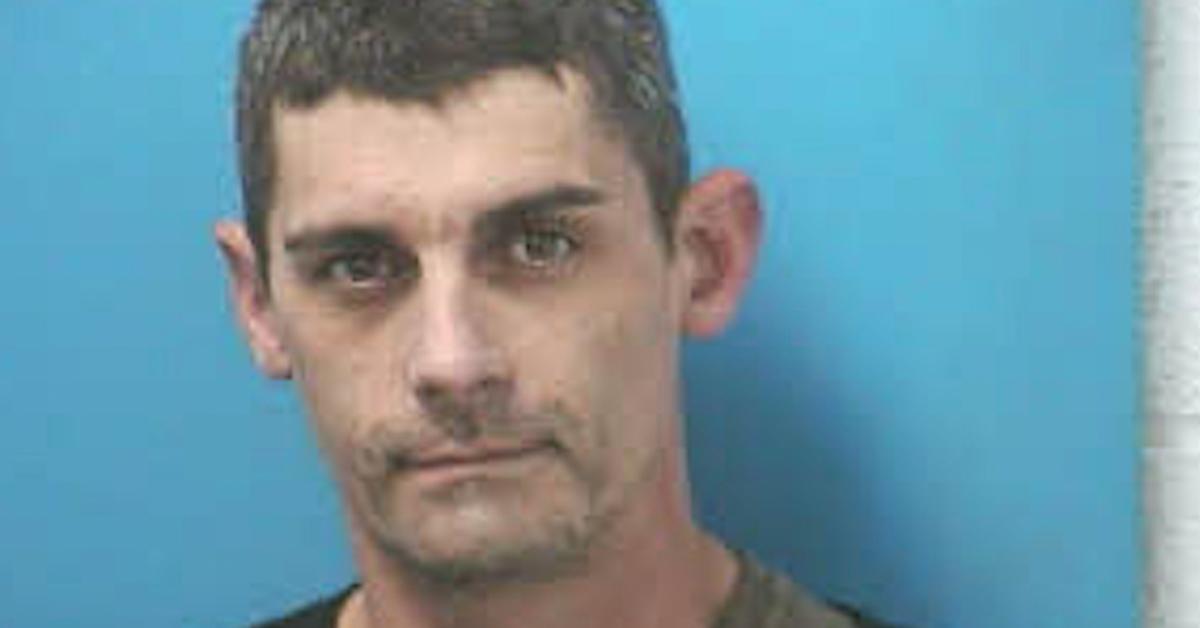 Article continues below advertisement
The terrifying footage showed Jason running up the stairs of Britney's home and franticly calling out for the singer. Opening the bedroom doors and screaming, "Where's Britney?" her ex was met by a male who instructed him to get out.
Once he exited her house, Jason didn't leave.
He continued to make his way through her wedding venue, introducing himself as Britney's "first husband." Jason even managed to make it into the tent where the Oops!... I Did It Again singer's staff was setting up for the nuptials.
"I'm here to crash the wedding, bruh!" Jason told the hired help. "Here's the inside scoop of this bull--- wedding."
Article continues below advertisement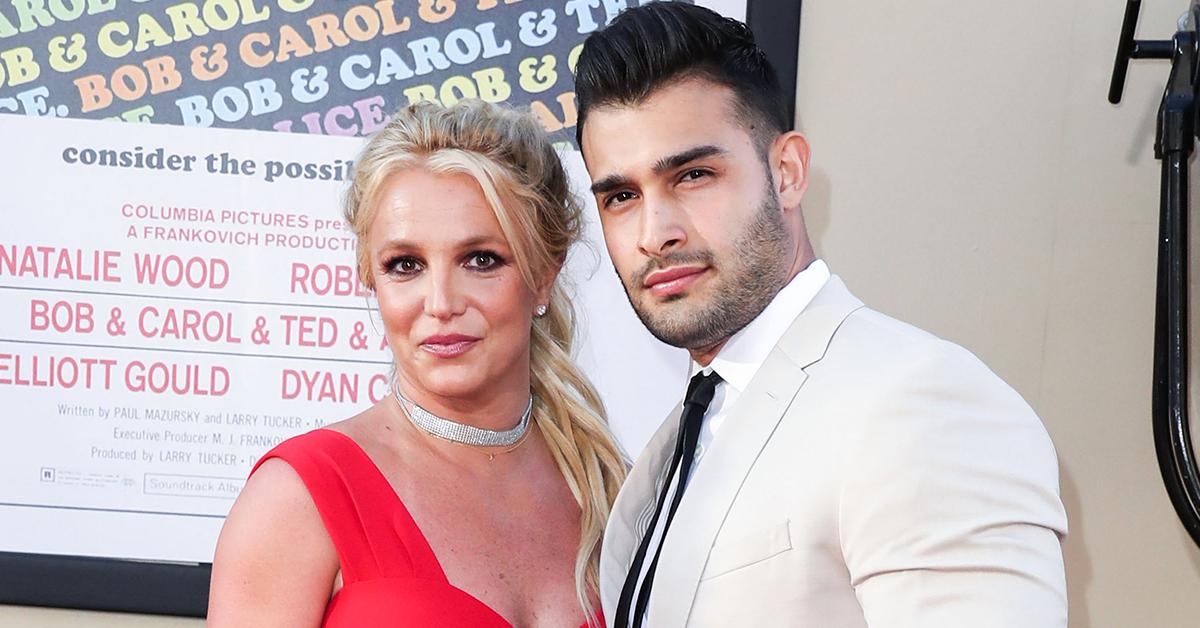 Seconds later, Jason's live stream showed him get tackled to the ground by a guard. Police were called to the scene and arrested him. Britney didn't let his shenanigans ruin her special day.
The Grammy winner continued with her wedding as planned.
Article continues below advertisement
Britney and Sam were married in front of their closest friends — including Madonna, Drew Barrymore, Selena Gomez, and Paris Hilton. The singer's mom, Lynne, father, Jamie, and sister, Jamie Lynn, were not invited to the wedding.
That didn't stop Lynne from commenting.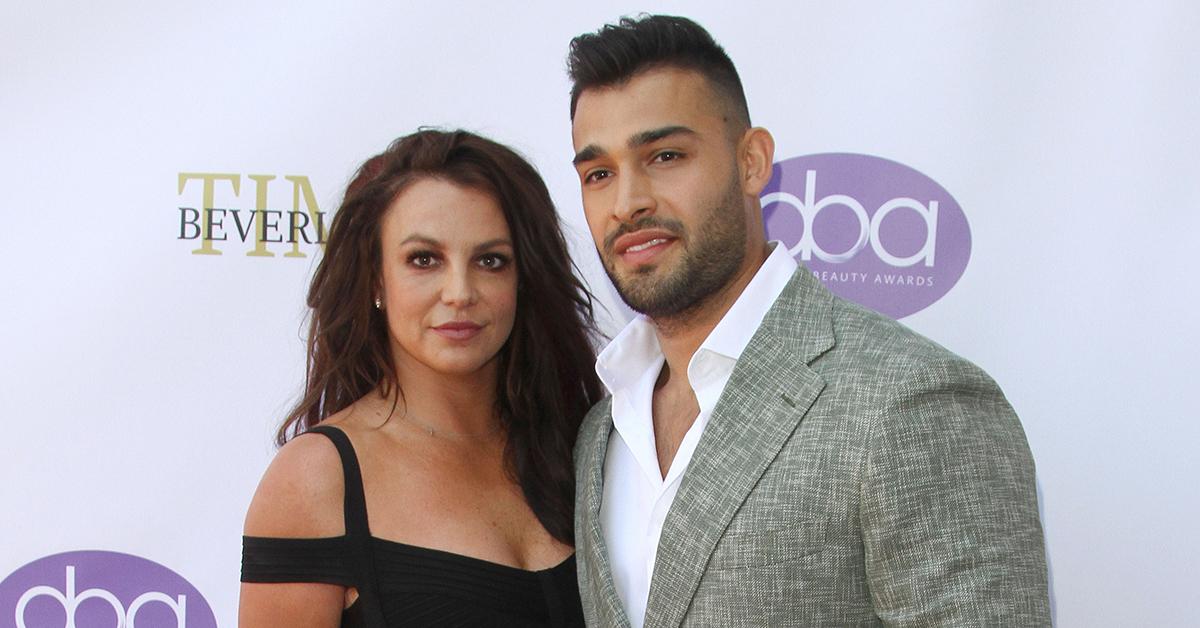 Article continues below advertisement
Commenting on a wedding post that Britney shared, her mom wrote, "You look so radiant and happy!"
"Your wedding is the 'Dream' wedding! And having it at your home makes it so sentimental and special!" Lynne continued. "I am soooo happy for you! I love you!"
The only family member that Britney invited was her older brother, Bryan, but he didn't come.