Britney Spears' Dad Unmoved By Her Emotional Pleas For His Removal, Read His Bombshell Letter To The Judge
Britney Spears' father says he is not stepping down as his daughter's conservator despite her telling the court she wants nothing to do with the man.
According to court documents obtained by RadarOnline.com, Jamie Spears says he is ready to fight his daughter's new powerhouse lawyer Mathew Rosengart attempts to fire him.
Article continues below advertisement
As we reported, Brit's lawyer recently asked the court for an emergency hearing on whether to remove Jamie in his role as conservator. The hearing was originally scheduled for later this year, but Rosengart says the matter needs immediate attention by the court.
He says his client is losing sleep and is being further traumatized every day her father remains in power. In his motion, Rosengart pleaded with the court to act quickly.
Article continues below advertisement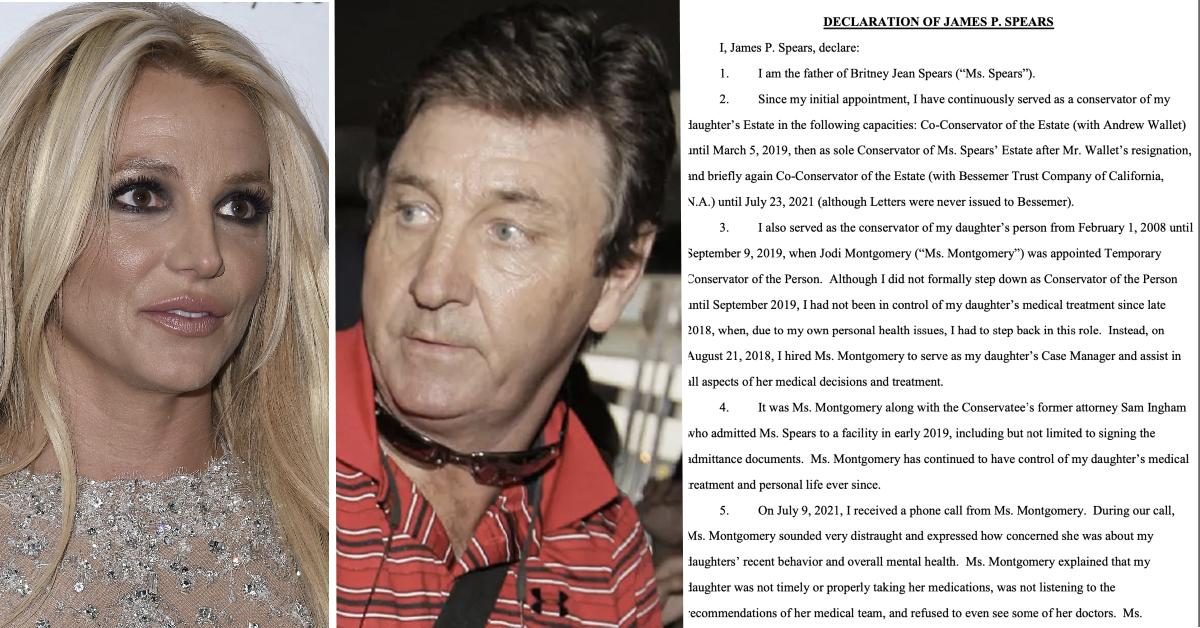 He said the court should consider Britney's emotional testimony in court last month. The singer described her life as being too controlled and trashed her father as taking pleasure in being able to tell her what to do.
Article continues below advertisement
Brit's lawyer adds the co-conservator Jodi Montgomery and his client's doctors also agrees with Jamie being taken off the case. In newly filed documents, Jamie rips Rosengart's attempt to move up the hearing.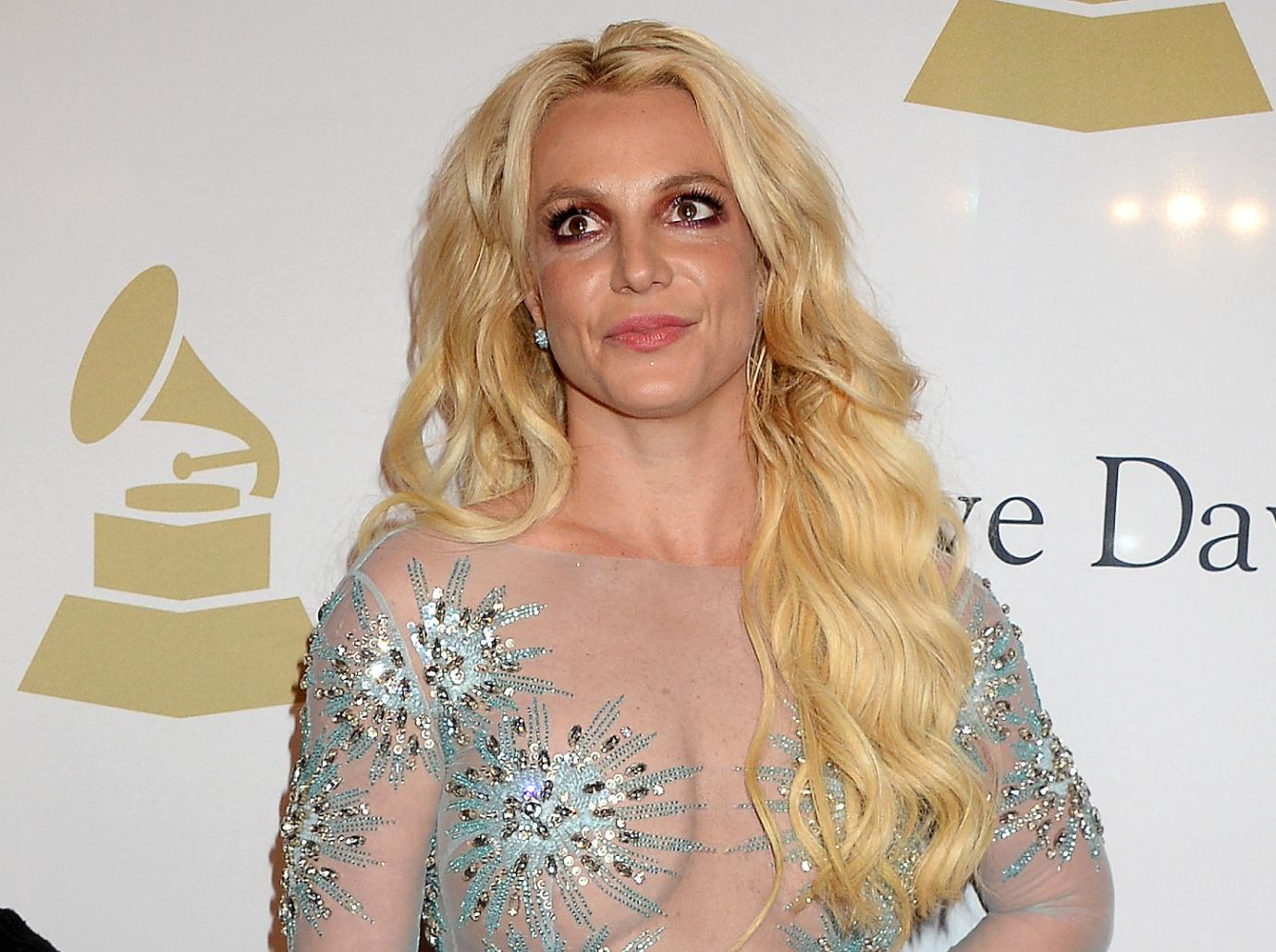 Article continues below advertisement
He denies there is an emergency. His lawyers claim the motion is based on Britney's "untested testimony" during the June 23 and July 14 hearings. He says any health issues his daughter is experiencing are the responsibility of Montgomery, not him. Jamie also trashes his ex-wife Lynne for submitting a declaration in support of removing him.
Then, Jamie details an incident in July 2021 where Montgomery reportedly claimed Spears was "spiraling out of control."
Article continues below advertisement
Britney's father wrote in a declaration to the court, "On July 9, 2021, I received a phone call from Ms. Montgomery. During our call, Ms. Montgomery sounded very distraught and expressed how concerned she was about my daughters' recent behavior and overall mental health."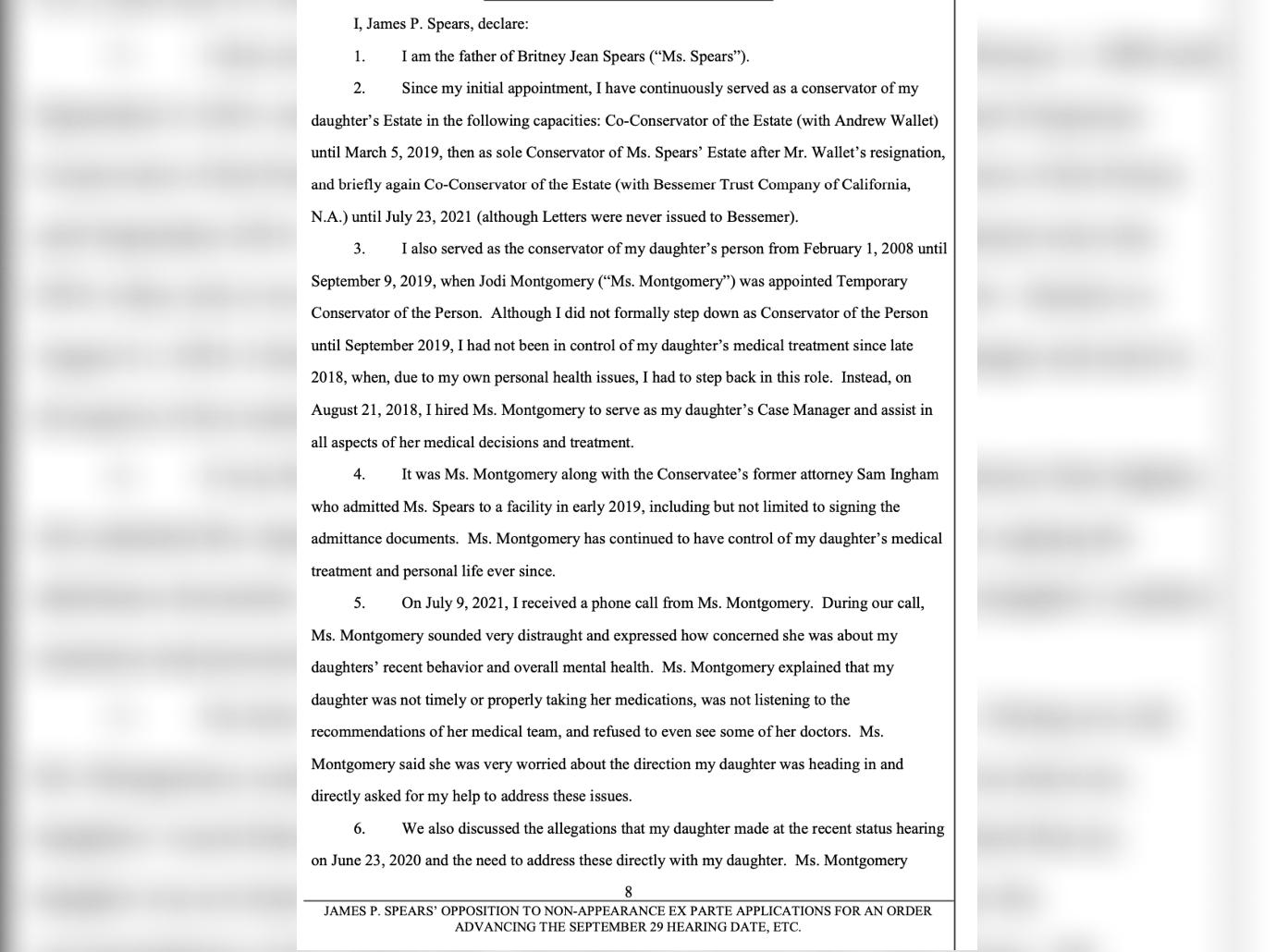 Article continues below advertisement
"Ms. Montgomery explained that my daughter was not timely or properly taking her medications, was not listening to the recommendations of her medical team, and refused to even see some of her doctors. Ms. Montgomery said she was very worried about the direction my daughter was heading in and directly asked for my help to address these issues," he ended. Jamie claims Montgomery even raised putting Britney under a 5150 psychiatric hold. He says they spoke again days later but she "discounted the need for a 5150."
Jamie's moves in court make it clear he has no intention of giving up his power over Britney's life. A judge has yet to rule on whether an emergency hearing will be set on the calendar.