Britney Spears' Conservatorship Terminated After 13 Years, Judge Rules In Favor Of Pop Star
Britney Spears is a free woman!
On Friday afternoon, Judge Brenda Penny ruled in favor of the 39-year-old pop star and terminated her 13-year conservatorship, which had been overseen primarily by her father, Jamie Spears.
Article continues below advertisement
"Britney and Mathew fully believe that if all goes according to plan, she will be a free woman by the end of the day," a member of the singer's legal team – spearheaded by Mathew Rosengart – had told The Sun ahead of the hearing.
"She has been emotional all week and was crying last night both happy tears and tears of joy. I think she doesn't fully believe it's coming to an end yet after so many years of pushing and fighting," the insider added. "She keeps saying, 'I can't believe it's really happening,' and I don't think it will sink in until after the hearing."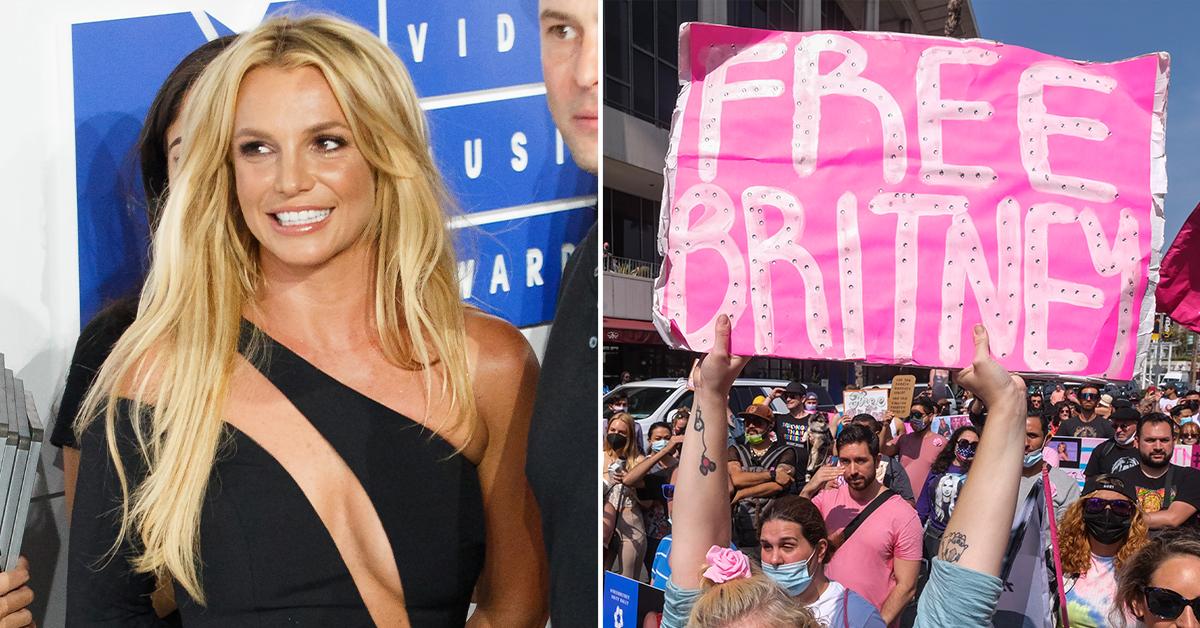 Article continues below advertisement
The source went on to say that after freedom, Britney has her sights set on justice.
"She spent years afraid of her father, but she's not afraid anymore. She's confident and ready for vengeance, and with her new team around her, that's exactly what she is going to get," they said. "This is only the beginning of justice for her and only the beginning of investigations into anyone who has wronged her over the years."
The beloved singer was initially stripped of her ability to make personal, professional, medical and financial decisions in February of 2008 following a tumultuous divorce from Kevin Federline, the father of her two children: sons Sean Preston, now 16, and Jayden James, now 15.
Though Britney continued to perform, it wasn't the same. She wasn't the same. It wasn't until years later that eagle-eyed fans began to speculate that something was very, very wrong.
Slowly but fiercely, the #FreeBritney movement was born.
Article continues below advertisement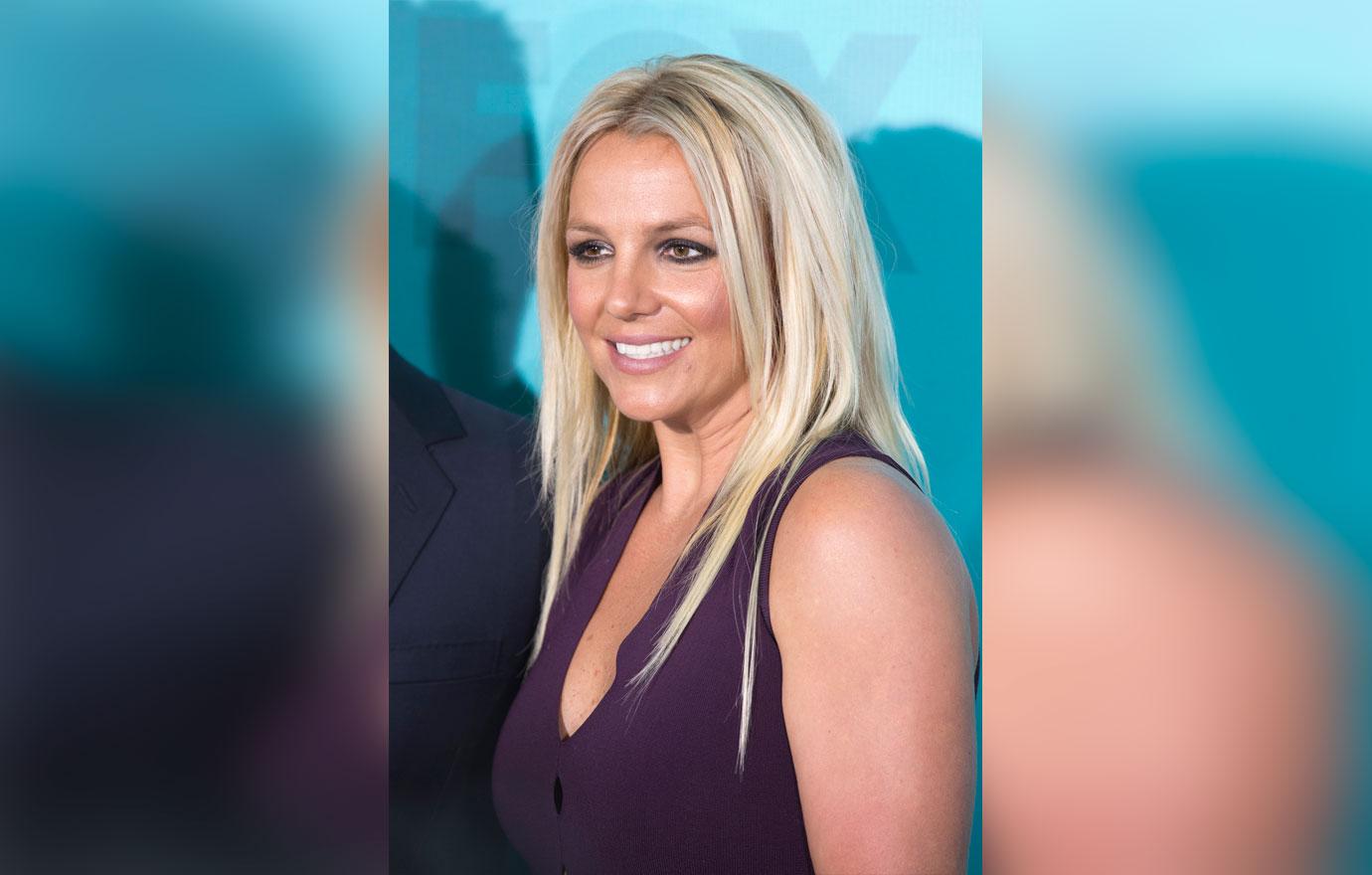 The singer's fans' obsession with freeing her from what they suspected was an abusive situation led to an influx of documentaries about the legal arrangement in question.
Then in June, Britney confirmed what her fans had feared all along. In a harrowing, in-person, 24-minute testimony, she spoke out in great detail against her dad, the conservatorship and all those who had aided in keeping it in place.
She called the legal arrangement mentally, emotionally, physically and financially abusive, explaining how she was forced to go on a grueling tour, admitted to mental health facilities against her will, forbidden from having her IUD removed and even put on a hefty dose of lithium – all on her own dime.
Article continues below advertisement
The following month, Judge Penny allowed Britney to hire her own attorney. After Rosengart entered the picture, everything changed.
He fought fiercely for his client's freedom until Penny ruled in September that Jamie would be suspended immediately from his role as Britney's conservator.
Rosengart requested a temporary estate conservator be appointed right away (one was) and for the conservatorship as a whole to be terminated entirely within 45 days.
Today's hearing revealed Penny's decision.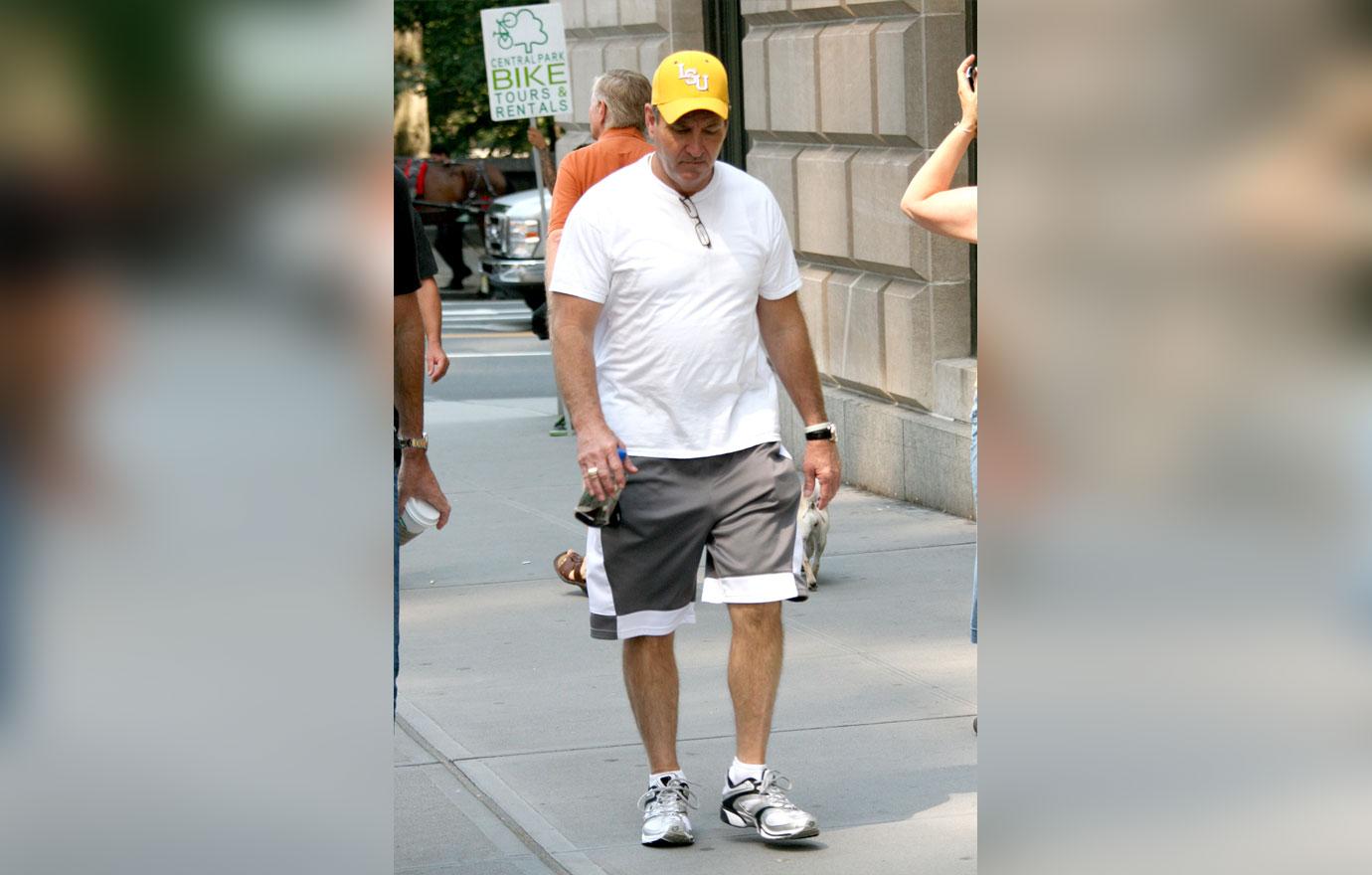 Article continues below advertisement
But Jamie likely won't get off so fast. Rosengart has been working relentlessly on an investigation into Spears' alleged conservatorship abuses, including misappropriations and allegations he illegally bugged his daughter's bedroom. Rosengart recently requested formal discovery and a sworn deposition.
But it's not just Britney's dad who's in the hot seat. Since that pivotal day in June, she has publicly lashed out at multiple people who she claims sat back and watched her suffer while reaping the benefits of her unlivable life.
Most recently, she called out her mother, Lynne Spears, for allegedly giving Jamie "the idea" of a conservatorship in the first place. She said her dad was not smart enough to have come up with such an arrangement on his own.
Britney accused her mom of ruining her life "secretly" and insisted Lynne knew "exactly" what she was doing.
The pop star has also publicly ripped her sister, Jamie Lynn Spears, as well as the family's longtime spokesperson, Lou Taylor, among several others.
Hell hath no fury like the newly freed Princess of Pop.