Brian Laundrie's Parents Stock Up On Air Filters At Walmart, Refuse To Answer Questions About Son's Whereabouts As Internet Sleuths Believe He's Hiding In Underground Bunker Beneath Home
Brian Laundrie's parents might be feeding into conspiracy theorists everywhere. Christopher and Roberta Laundrie emerged from Walmart with a bag full of air filters despite Internet sleuths throwing out the idea that their fugitive son could be living in an underground bunker below their North Port, Florida home.
Article continues below advertisement
The 23-year-old's father and mother put on a brave face, leaving their property and heading out in public for a shopping trip on Tuesday.
Exiting their local Walmart, Christopher and Roberta refused to answer questions about Brian's whereabouts while being bombarded in the parking lot.
Article continues below advertisement
Heading towards their pickup truck with a cart full of supplies, the duo kept quiet as reporters fired off inquiries about where their son might be hiding.
Article continues below advertisement
Fox caught the intense parking lot moment on camera, and thankfully, the camera operator was clever enough to zoom in on what was in Christopher and Roberta's cart.
Brian's parents left their home, where they've been holed up for the past several weeks, to get essentials like water. Besides H20 and a closed bag full of goods, it appears Christopher and Roberta were heading back to their house with Filtrete air filters.
Article continues below advertisement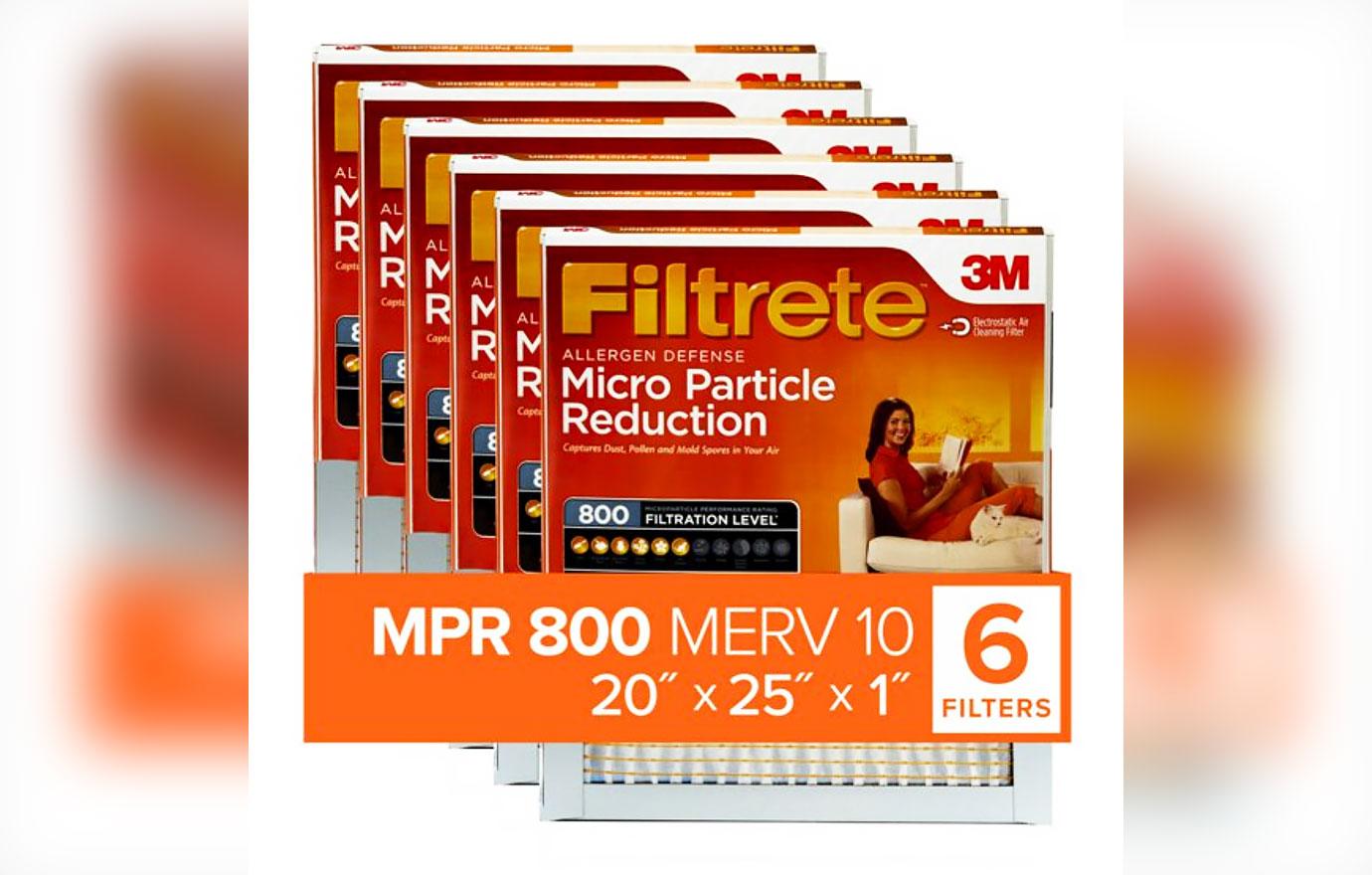 The orange packaging matches the look on Walmart's website. At $50 a pop, the Laundrie's purchase seemed to include 6 air filters that fight off pollen, pet hair, dust, smoke, and smog.
It basically acts as an air filtration system for the whole house, or any area one's heating and air conditioner touches.
Article continues below advertisement
Interestingly enough, Internet sleuths believe that Brian might be dodging the FBI in an underground bunker beneath his parents' home. This theory started when a video showing Roberta gardening in her backyard emerged.
In the clip, self-proclaimed detectives claim they see a hand reach out from the flowerbed in an attempt to grab something from the Laundrie matriarch. Near the flowerbed sits an elevated white square that appears to include a hollow center.
While sleuths went wild with this theory, others pointed out that it's difficult to dig underground in Florida due to the high sea levels.
Article continues below advertisement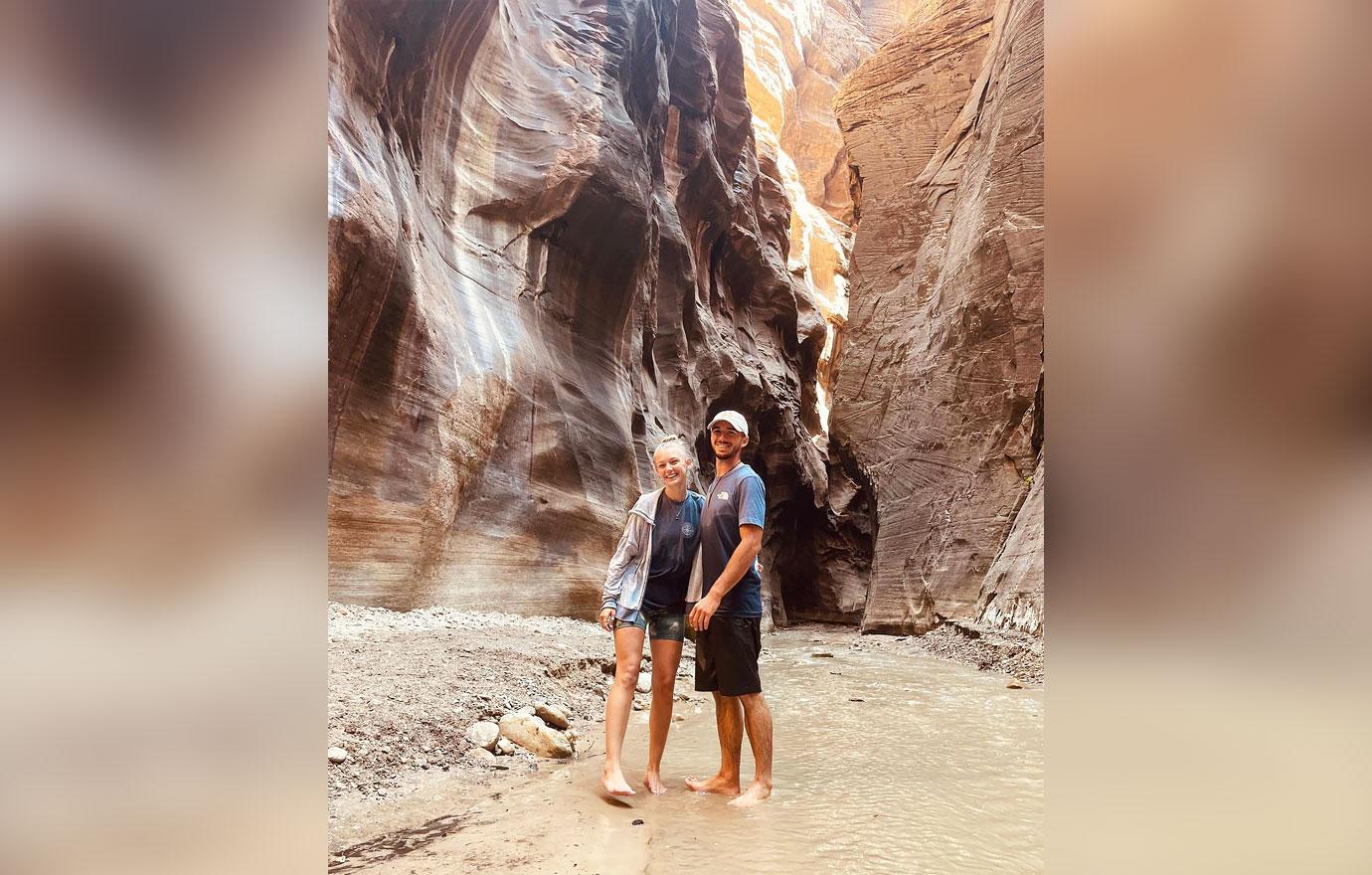 Christopher and Roberta's shopping trip comes as police revealed a park near the Carlton Reserve is now open to the public after being closed for nearly one month during the search for Brian.
Article continues below advertisement
It also marks the first time that Brian's dad has been seen since being sued by a protester. As RadarOnline.com reported, Christopher was hit with a lawsuit after ripping a Gabby Petito sign from his front yard. The protester argues they paid money to have the sign constructed and wants their $40 back.
The Laundrie family attorney has yet to comment on the lawsuit.