Brian Laundrie May Be Living In Underground Bunker Or Beneath His Parents' Flowerbeds, Claim Internet Sleuths After Suspicious Drone Video Emerges
The desperate hunt for Brian Laundrie has several internet users convinced the wanted fugitive may be hiding out under his parents' house – either in an underground bunker or beneath the flowerbeds in the backyard.
Article continues below advertisement
On Wednesday, rumblings that the 23-year-old could possibly still be in his home state of Florida began to emerge. Contributing to those rumblings was a video taken on a drone camera of who is believed to be Christopher and Roberta Laundrie gardening in their backyard in North Port.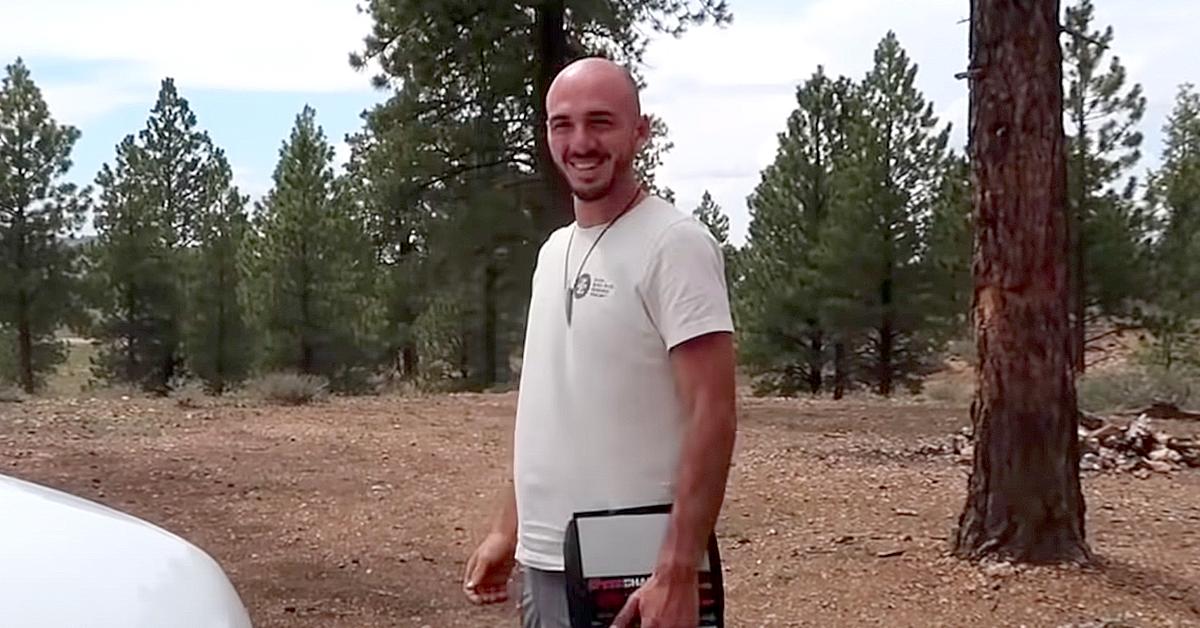 Article continues below advertisement
The footage shows a woman resembling Roberta hunched over a flowerbed, using some sort of gardening tool in a lateral motion. A man resembling Christopher is seen standing close by.
"When Roberta reaches down in the garden it looks like a hand comes up and she gives them something," noted one amateur detective online. "Is it possible that Brian is living underground on their property!?!?"
"This is the original TikTok video," added the internet sleuth, attaching the original clip. "I saved it and cropped and zoomed in. You can clearly see something if you just zoom in on the video."
But others who viewed the footage saw something else entirely.
"What's the box in the middle of the yard??? A staircase to the bunker?" asked one person.
Indeed, located a few feet from the two flowerbeds is an elevated white square that appears to have a hollow center. It's unclear what the object is or if it even leads to anywhere, as many have pointed out that due to high sea levels and Florida's low position, it's difficult to dig or build underground.
Article continues below advertisement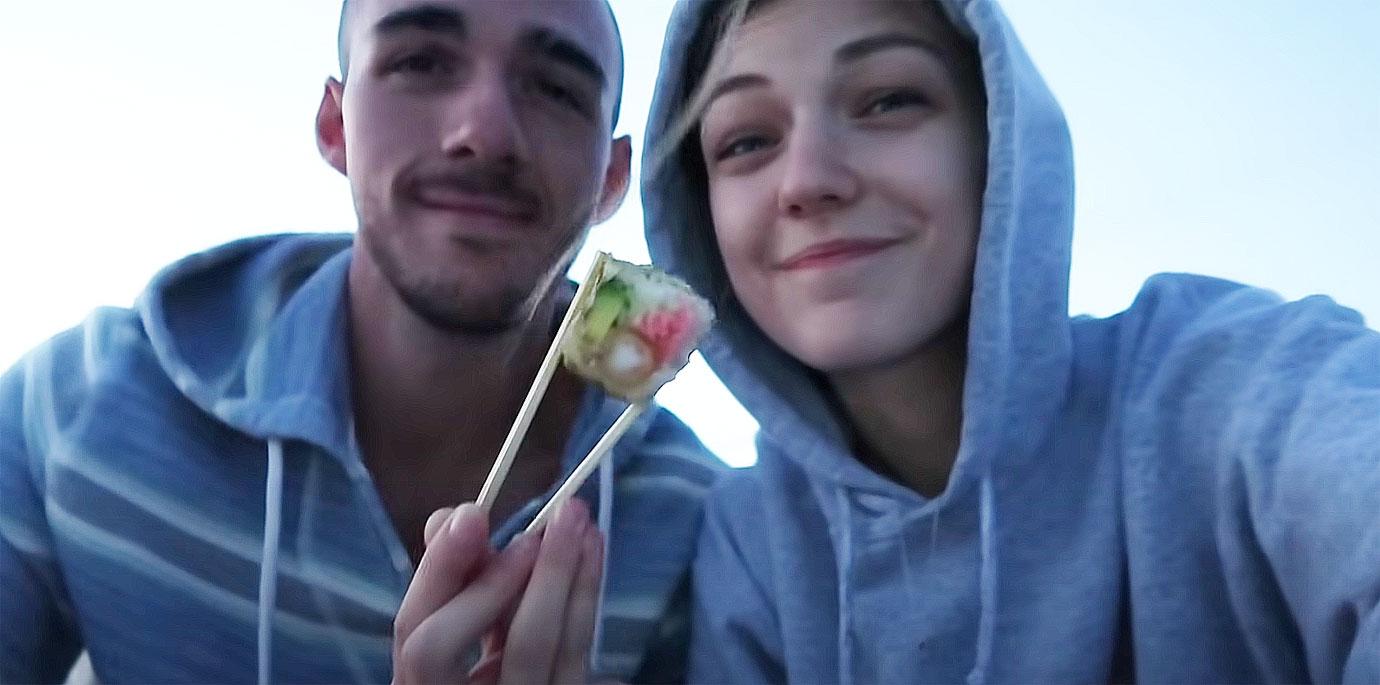 This new theory comes just one day after a neighbor of the Laundries said witnesses saw the fugitive running out of his parents' backyard several days after they claim they last saw him.
And there's apparently a video of that potential sighting, too.
Article continues below advertisement
Though the date of when the couple allegedly last saw their son has recently changed from Sept. 14 to Sept. 13, the day they reported him missing – Sept. 17 – has not.
This case is one of the first of its kind in that social media users and untrained reporters alike have been on the frontline of the investigation, which is formally being led by the FBI in conjunction with local police departments.
One of the aforementioned untrained reporters who's been on the hunt for Brian in the area of his parents' home recently interviewed their backdoor neighbor about the word on the street regarding the missing 23-year-old.
Article continues below advertisement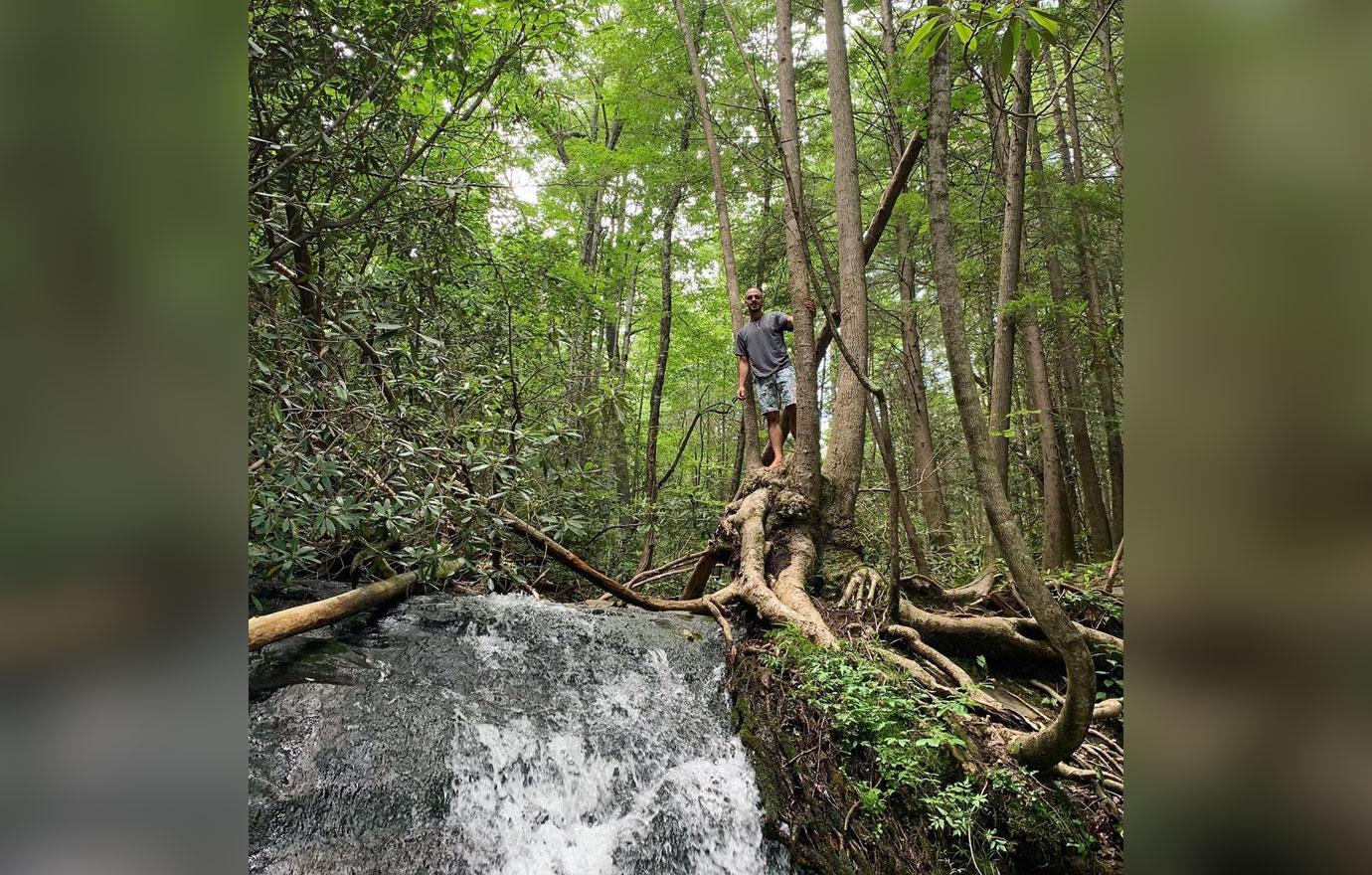 A woman who appeared to identify herself as Jenna Richards (it was difficult to hear) and lives with her family in the house behind/adjacent to the Laundries' on Ulster Avenue told Florida resident Jonathan Lee Riches that several people in the neighborhood saw Brian taking off from Christopher and Roberta's backyard on Sept. 17.
The woman speculated that Brian may have run through the nearby woods, perhaps taking advantage of all the commotion that was taking place in front of his parents' house.
Article continues below advertisement
She said another neighbor actually caught the moment on their home surveillance camera.
"He [Brian] was here Friday [Sept. 17], and as soon as it got dark, everybody was so concerned with the protests," the woman claimed. "Instead of the cops blocking off this whole subdivision, they only focused on that one street. Well, who else is gonna be running down the street that fits his description?"
She said police officers showed up to her house with a photo "on Saturday," though it is unclear which Saturday.
"The cops came, and they showed us the picture, and I was like, 'That's him, dude.'"
It's assumed that the picture the woman is referring to in the clip is a screenshot of the man believed to be Brian taken from the neighbor's surveillance video.
He is wanted for crimes allegedly committed amid the homicide of his 22-year-old fiancée, Gabby Petito.