Boosie Defends DaBaby's Homophobic Comments, Threatens Lil Nas X For 'Dancing Naked In Front Of Boys Who're Trying To Be Straight'
Despite having managed to offend the LGBTQIA+ community, those who are closeted, people living with HIV or AIDS, women, and Megan Thee Stallion, disgraced rapper DaBaby somehow still has the support of a select few.
Article continues below advertisement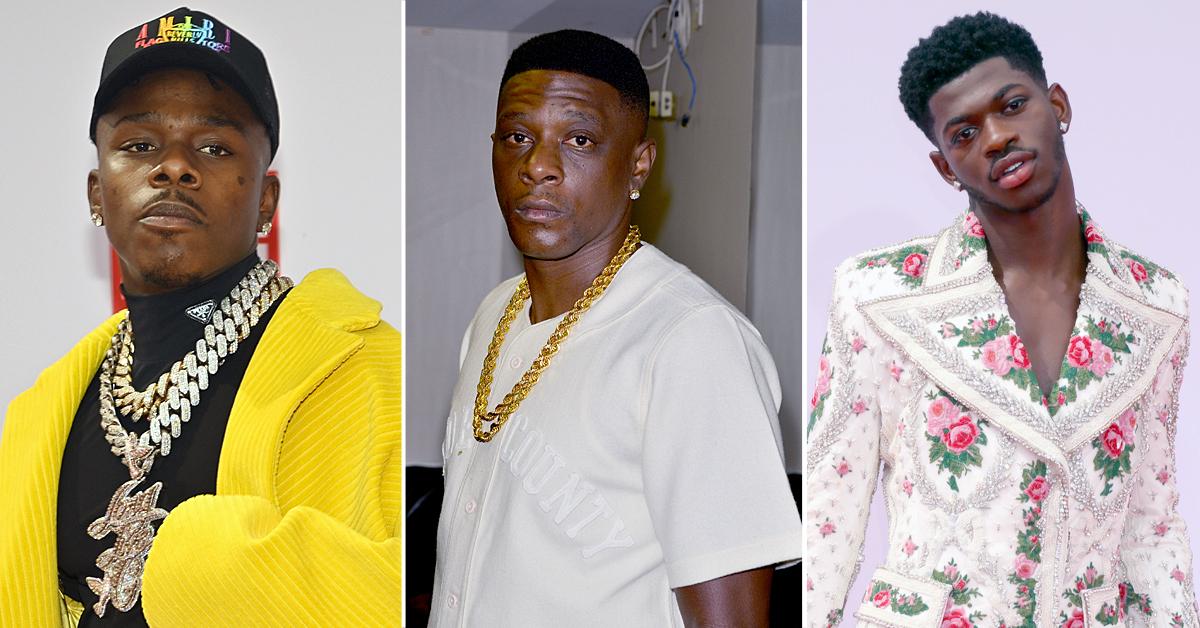 After the 29-year-old BOP singer doubled down on the appalling remarks he initially made against the aforementioned groups of people at Rolling Loud in Miami, Florida, last weekend, lesser-known rapper Boosie BadAzz made the unfortunate decision to publicly defend DaBaby while simultaneously taking aim at Grammy Award-winning artist Lil Nas X – a damaging, homophobic and just plain moronic comparison already pedaled by T.I.
Article continues below advertisement
Taking to Instagram Live on Wednesday (though it is unclear via whose account considering his is reportedly suspended), Boosie said, "Everybody not with they nephew sucking d--k. Everybody not with that s--t. You just can't put that s--t on everybody and expect to be cool."
"Now, as X say, he gon' perform naked on stage for charity," he continued. "You don't f--k with him like you f--k with DaBaby! Be even sided, man. Be even sided. You don't feel that's disrespect gon' dance naked? You don't think that's disrespect in front of boys who're tryna be straight? It's totally disrespect. Totally disrespect."
Article continues below advertisement
Boosie paused his rant to re-light his blunt, then added, "If I'm at an awards [show] and he go up there naked, I'mma drag his ass offstage and beat his ass."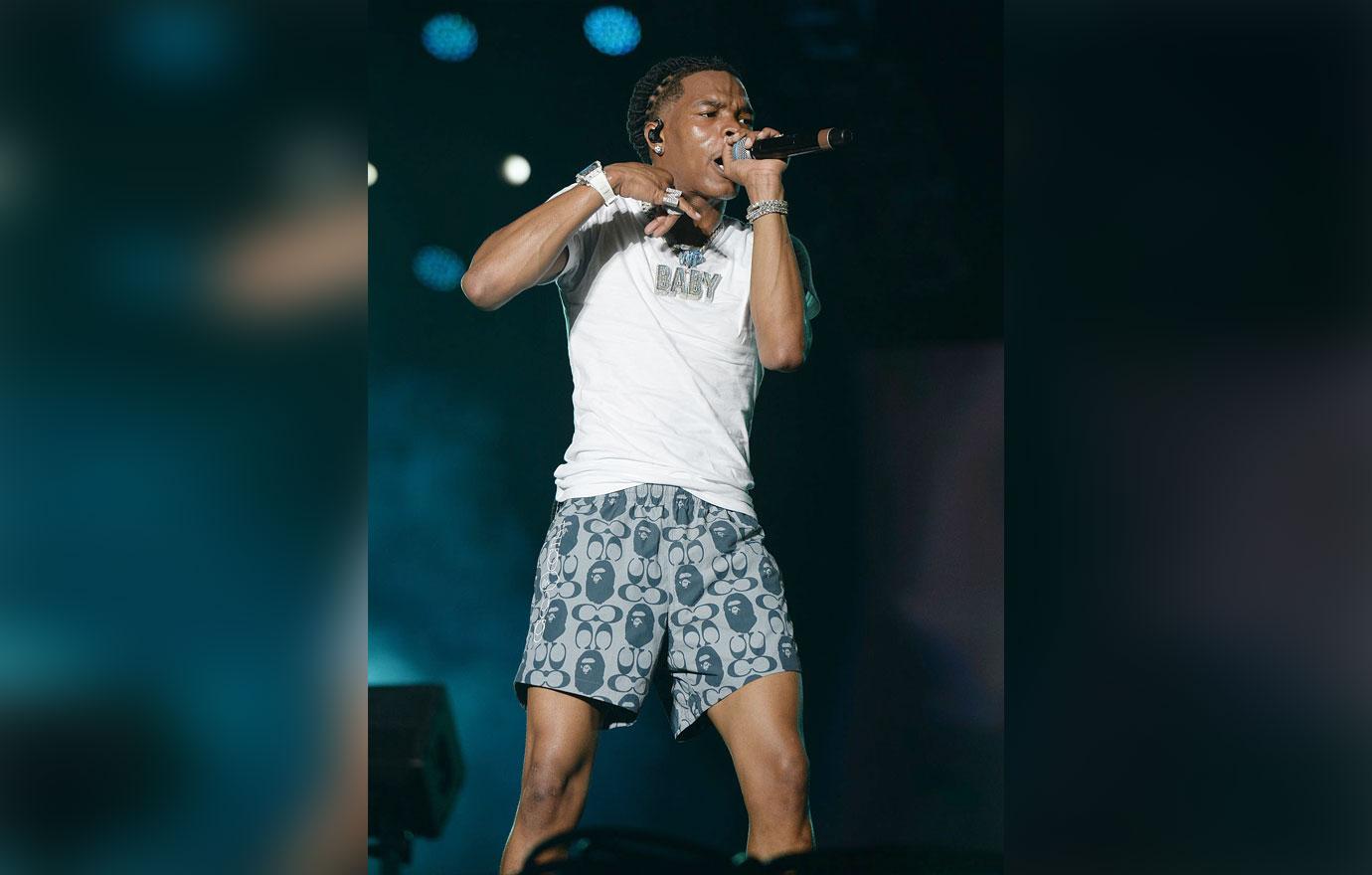 Article continues below advertisement
Lil Nas X has been generally celebrated for embracing his sexuality through his music and music videos, but there are still some people who believe the 22-year-old MONTERO singer living his life as his authentic self is equivalent to DaBaby saying that people who have HIV or AIDS are "nasty" "junkies" who live "on the street."
"I said, 'If you don't got AIDS, put a cellphone lighter up,'" he explained to his Instagram followers after his revolting rant went viral. "I said, 'If you ain't suck d--k in the parking lot, put your cellphone lights up.'"
During his performance, the rapper also shouted, "Ladies, if your p---y smell like water, put your cellphone lighter up!"
And yet both Boosie and T.I. believe this is comparable to Lil Nas X dancing naked (in a censored music video) and kissing a consenting adult male backup dancer onstage.
Article continues below advertisement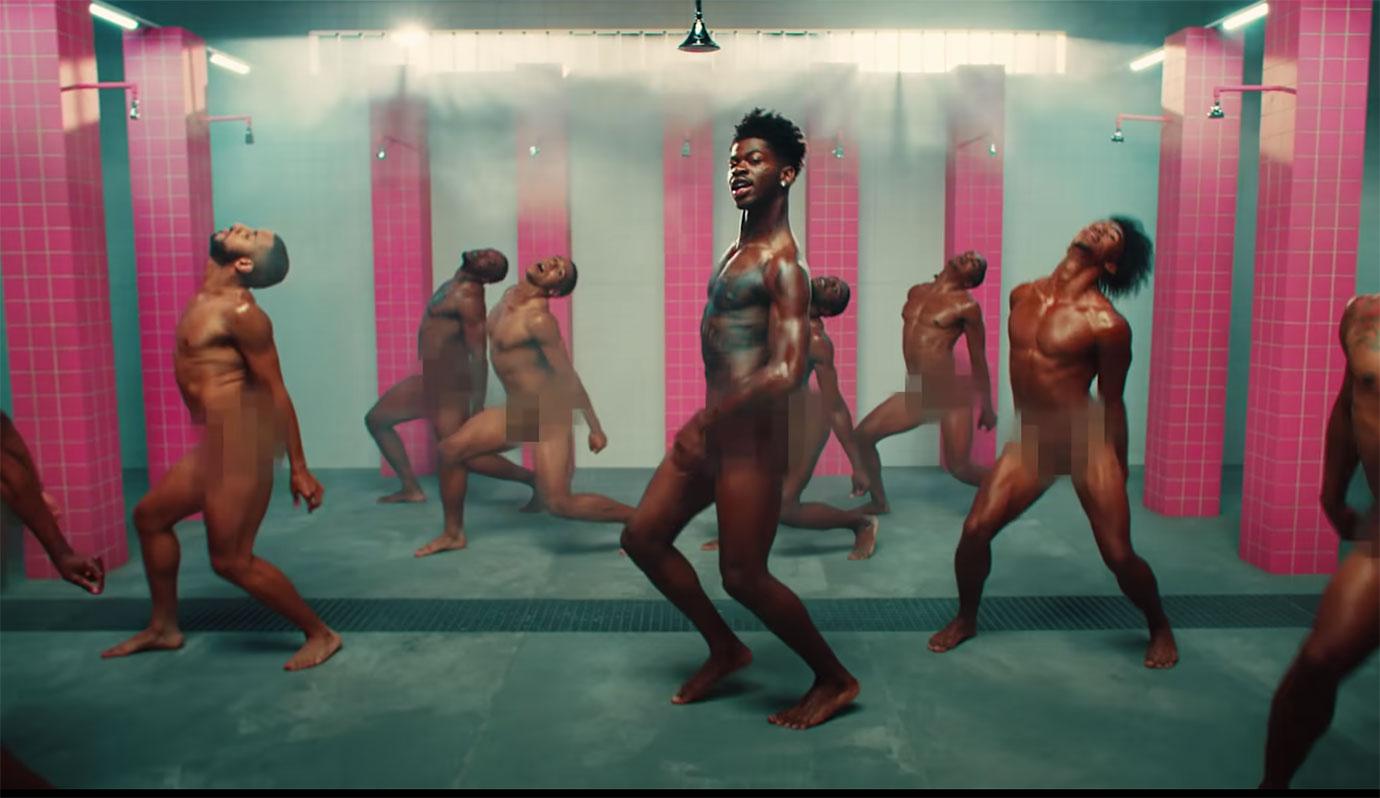 "If Lil Nas X can kick his s--t in peace .. so should dababy #equality," T.I. commented on The Shade Room's post of DaBaby's Rolling Loud comments. T.I. then posted a lengthy video, in which he said that X's "s--t ain't for me. I don't wanna be looking at that. I just can't look at it."
"And I don't want my children seeing it, either, because their minds haven't developed to the place where they can wrap their minds around those types of experiences and those types of visual presentations and know how to sort it out within their perception, you dig?" he continued.
Article continues below advertisement
"But I feel the same way about the WAP video," he added, unsurprisingly. "I actually enjoyed the WAP video a little bit better, but I still feel the same way. It's the same thing. It's the same thing. But if you gon' have the WAP video, you gon' damn sure have the Lil Nas X video. If you gon' have the Lil Nas X video and him living his truth, you gon' damn sure have people like DaBaby who gon' speak they truth!"
While T.I.'s argument seemed to be against overly sexualized musical content, he made no comment about his own raunchy music or music videos (or those of his straight cisgender male counterparts), which only ever cover heterosexual topics from a place of misogyny.
It's important to note that this is the same man who made headlines in 2019 for saying that he accompanied his then-18-year-old daughter to annual gynecologist exams to ensure that her hymen ("virginity") was still intact.
Oh, and T.I. and his wife, Tameka "Tiny" Harris, are currently under investigation by the Los Angeles Police Department for sexual assault.