Shocking Body Cam Footage Shows Uvalde School Police Chief Negotiating With Gunman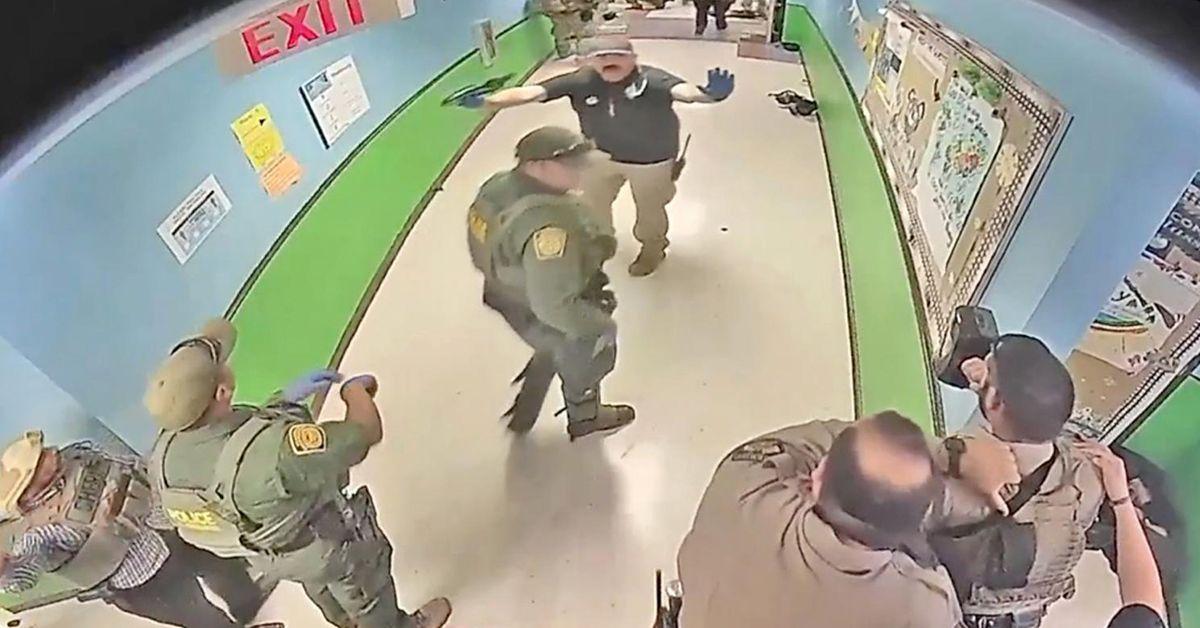 Newly released body cam footage taken by Robb Elementary School Police Chief Peter Arredondo shows the devastating moment he begged Salvador Ramos to stop firing and lay down his weapon, Radar has learned.
The shocking footage was released on Sunday, and it came nearly two months after 18-year-old Ramos opened fire and took the lives of 19 young students and two teachers on May 24 in Uvalde, Texas.
Article continues below advertisement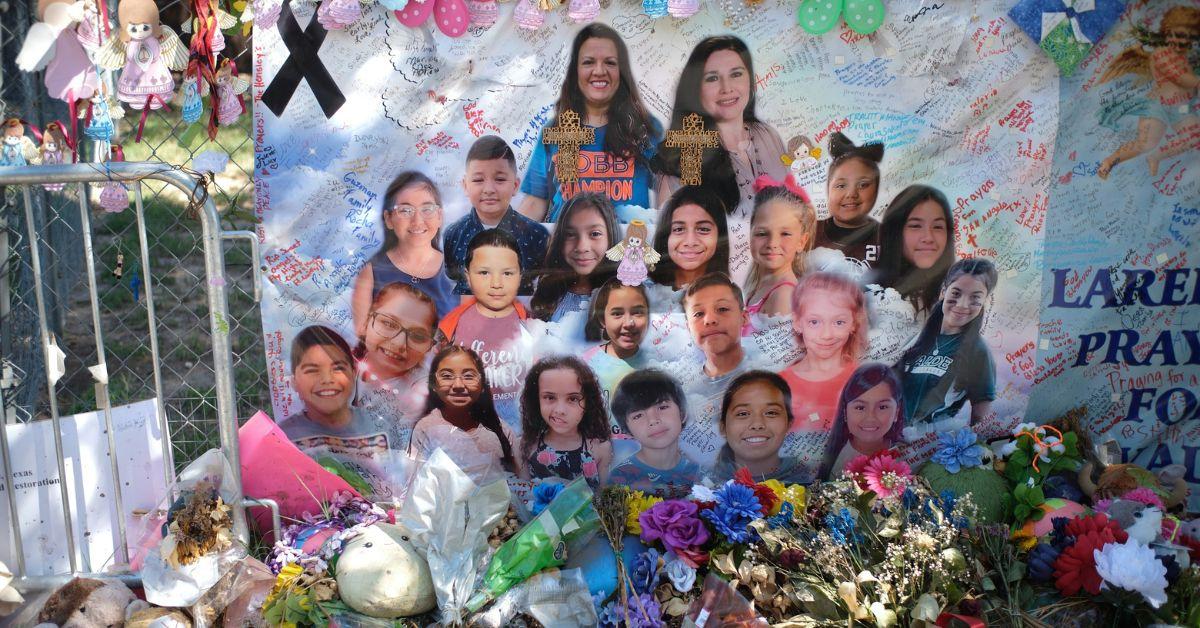 Arredondo is seen standing outside the classroom door while Ramos was inside with the classroom of students. Rather than engage with Ramos, Arredondo instead attempts to negotiate with Ramos to no avail.
"Can you hear me sir?" Arredondo asked following a round of gunfire. "Sir, if you can hear me, please put your firearm down, sir. We don't want anybody else hurt."
"Let me know if there's any kids in there or anything," Arredondo begged Ramos. "This could be peaceful."
"Can you tell me your name," Arredondo continued, "anything that can help please?"
Ramos ignored the school police chief's attempts to communicate, and more gunfire can be heard piercing out from behind the classroom door.
Article continues below advertisement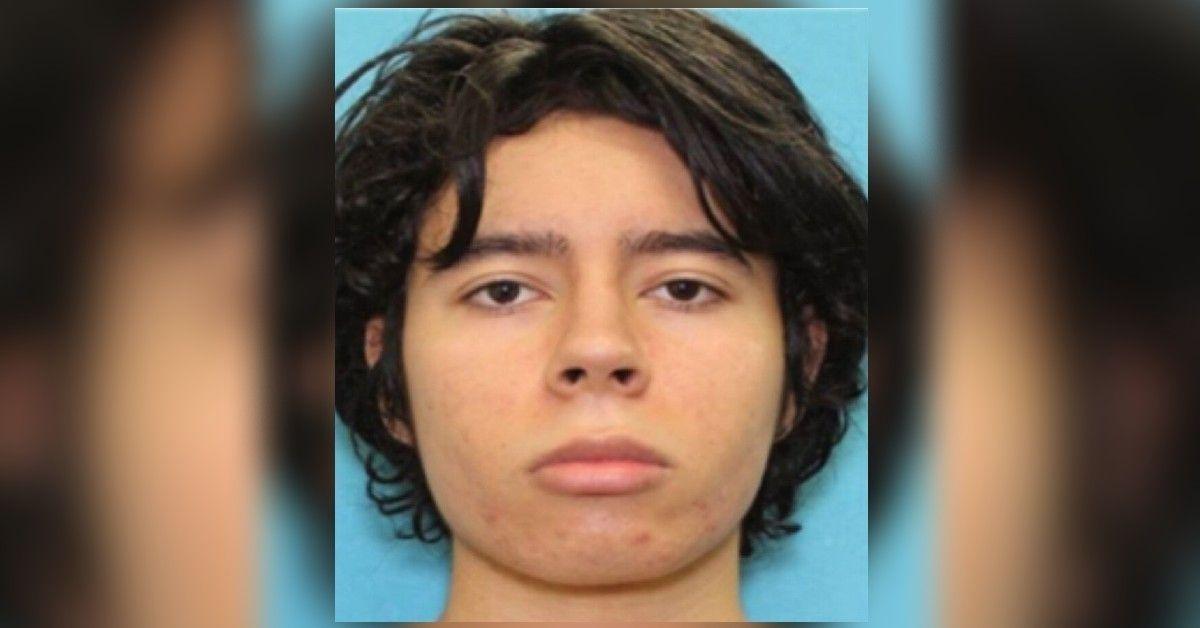 Arredondo was ultimately placed on administrative leave in the weeks following the devastating shooting, and heartbroken parents and angry Uvalde community members have called for the school police chief's termination after failing to do more for the 21 victims killed that day.
As RadarOnline.com reported previously, Sunday's release of Arredondo's body cam footage also came days after the Austin-American Statesman – a popular Texas news publication – leaked an 82-minute-long clip from the day of the shooting.
Shortly after the 82-minute-long clip was leaked online, the Uvalde Police Department was criticized and scrutinized for their poor response, with many questioning why the officers are seen retreating from the building and why it took more than one hour to engage with the shooter.
The new footage also came in the wake of a 77-page report published by the Texas House of Representatives.
Article continues below advertisement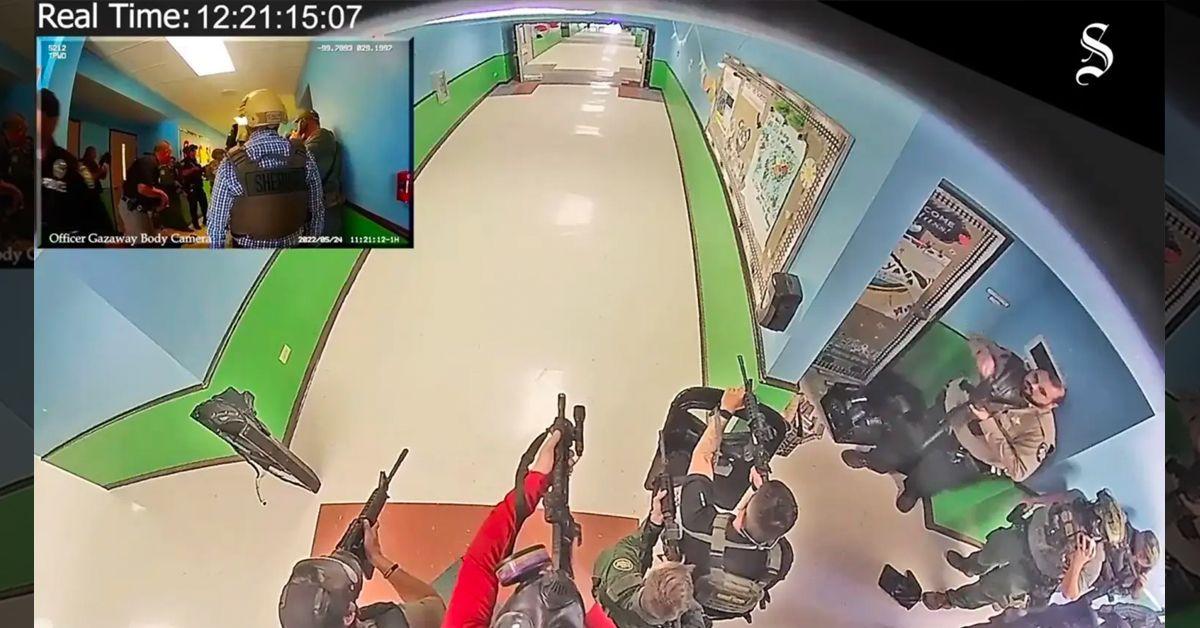 Although the report verified that Ramos was the only "attacker" and "villain" that day, the report also determined that the severity of the shooting took place due to "systemic failures and egregious poor decision making" on the part of the responding police officers.
"Other than the attacker, the Committee did not find any 'villains' in the course of its investigation," the report revealed. "Instead, we found systemic failures and egregious poor decision making."
"The void of leadership could have contributed to the loss of life as injured victims waited over an hour for help, and the attacker continued to sporadically fire his weapon."