Exclusive Details
Anthony Fauci Says He Is Ready To Take On Republican Congress Who Have Blasted His Response To COVID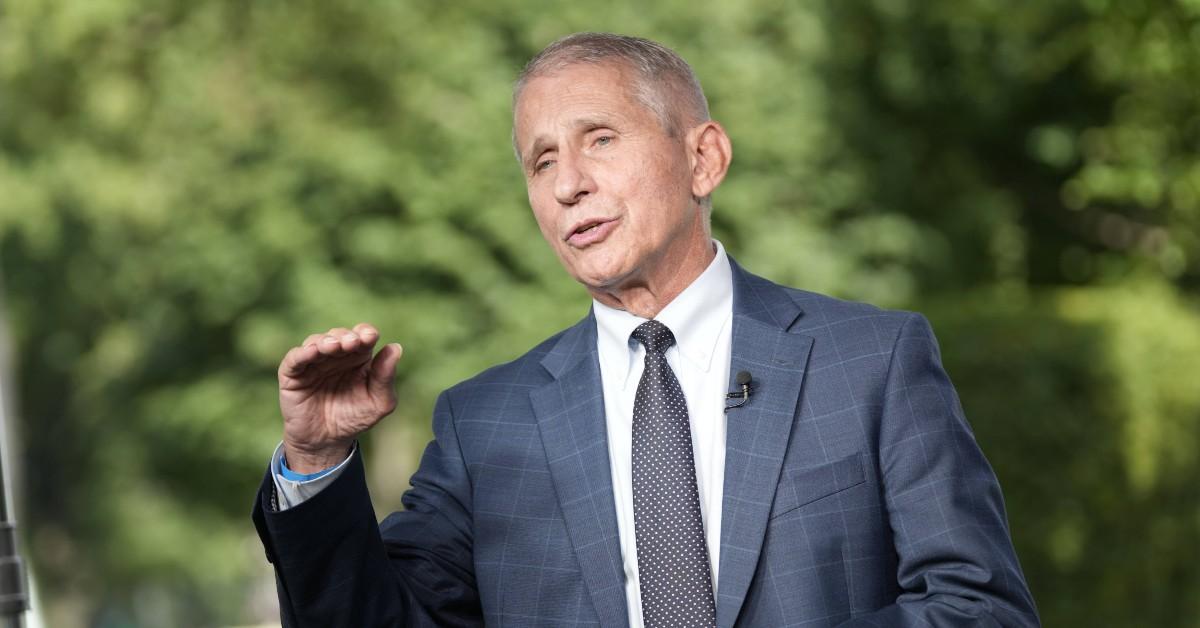 While he is known as the face of COVID-19, Dr. Anthony Fauci said that is not his biggest accomplishment, Radar has learned.
Article continues below advertisement
Speaking with POLITICO at his office on the National Institutes of Health campus in Bethesda, Maryland, Fauci shared what will likely be a surprising answer to the many people unfamiliar with the full span of his public servant career.
Fauci believes his most impactful achievement was 2003's President's Emergency Plan for AIDS Relief, a.k.a. PEPFAR.
Article continues below advertisement
Enabled by strong bipartisan support, the program is estimated to have saved more than 20 million lives. It was in fact HIV-AIDS that first led Fauci into infections disease research and his role as director of the National Institute of Allergies and Infectious Diseases in 1984.
"I don't think there is anything else that I, Tony Fauci, can do except leave behind an institution where I have picked the best people in the country, if not the world, who will continue my vision," he said of his AIDS-battling efforts. "I don't need to be there for HIV, because we have enough good people that could carry it on."
Article continues below advertisement
Earlier this year, Magic Johnson had nothing but praise for Fauci during an appearance on "The View." "He knew the science of it," said Johnson. "He knew how I could get better and be here for a long time. And here it is. I'm living proof that he was right."
Fauci says he is prepared for a turn of national COVID policy should the Republicans make gains in the midterm elections and, quite possibly, an inquiry into the government's handling of the outbreak. But he stands, at the same time, on his record.
Article continues below advertisement
"I don't think they can say anything about the science," he stated. "If that's what you want to investigate, be my guest. My telling somebody that it's important to follow fundamental good public health practices … What are you going to investigate about that?"
Fauci believes the American public will be living with COVID for many years to come. And he says that no later than within the next two years, annual booster shots for the coronavirus will be standard, like flu shots.