Bill Cosby Is Freed 2 Months Before Release Of Sexual Assault Accuser Andrea Constand's Memoir About Taking Him Down
Bill Cosby was freed from prison two months before his accuser in the overturned case was able to share her story with the world.
Article continues below advertisement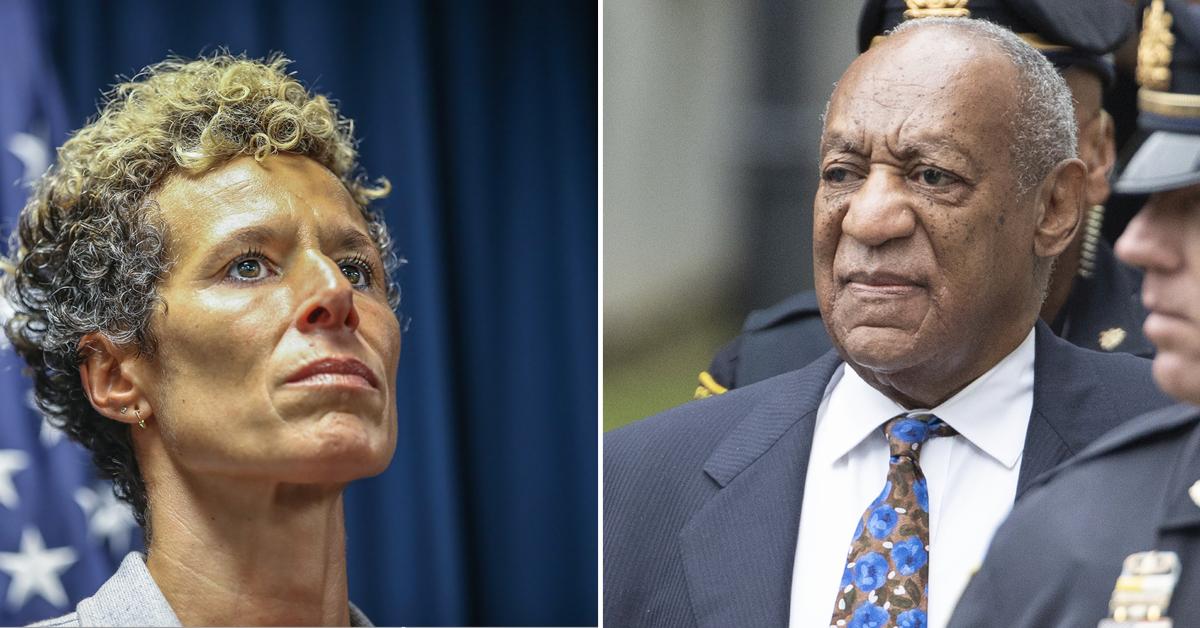 While Andrea Constand's memoir, The Moment: Standing Up to Bill Cosby, Speaking Up for Women, is set to be released on Sept. 7, the book's main subject, Bill Cosby, was released on June 30 from a state prison near Philadelphia after Pennsylvania Supreme Court overturned his sexual assault conviction on three counts of aggravated indecent assault.
The disgraced TV icon had served more than two years of the three- to 10-year sentence for allegedly drugging and raping Constand, a then-Temple University employee, in 2004. More on the court's ruling here.
Article continues below advertisement
As bizarre timing would have it, Constand had actually shared a few excerpts of her unreleased book with Elle magazine earlier this month.
In the published extracts, she wrote about the day she received a call from one of her attorneys, Dolores Troiani, letting her know that the district attorney at the time had decided not to move forward with her case, meaning Cosby would not be charged.
Article continues below advertisement
"I wasn't surprised. Not really," Constand wrote. "My lawyers and I had sensed that the case we were attempting to pursue wasn't looking good. It was yet another sharp blow in what had already been, without a doubt, the most difficult year of my life."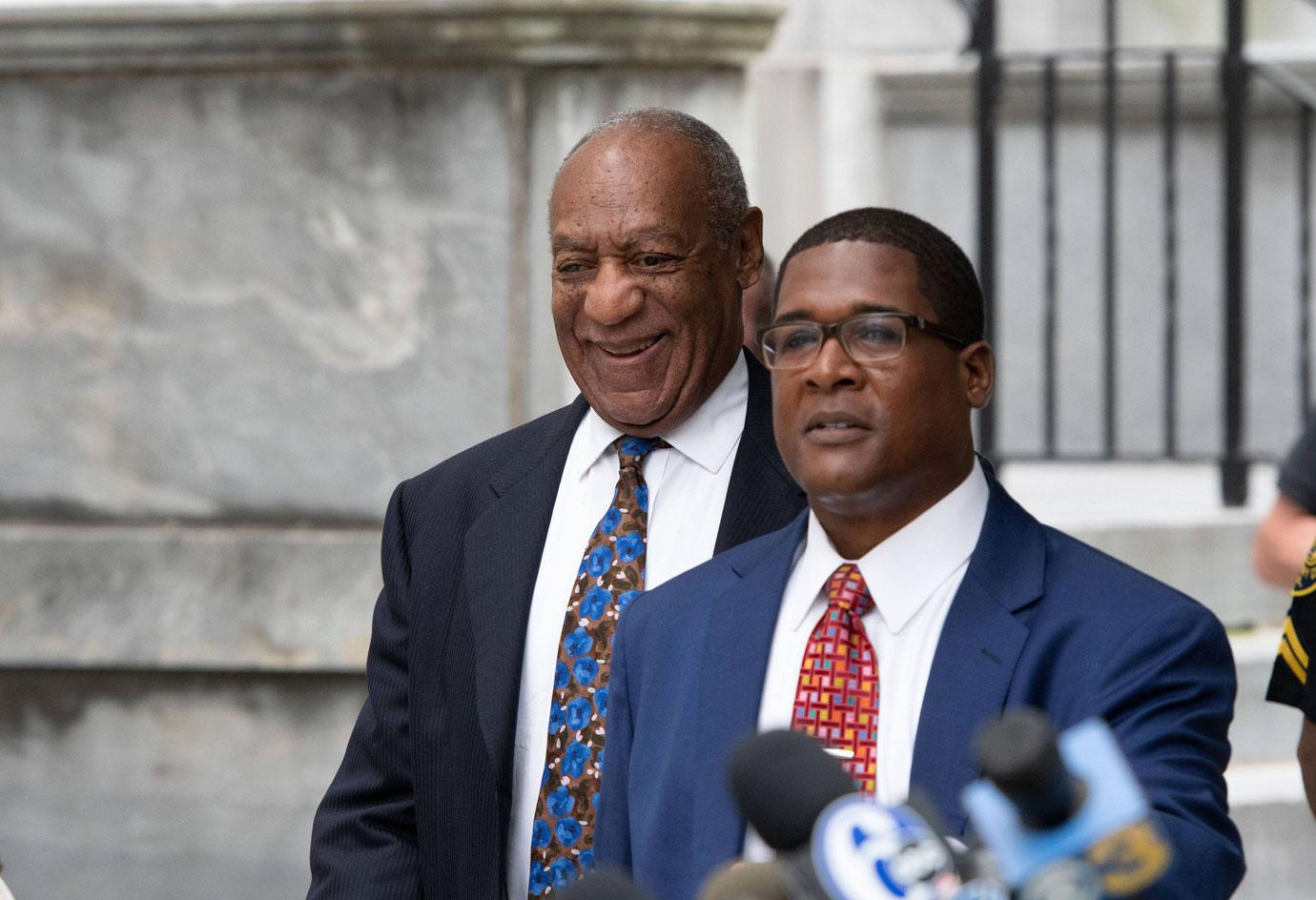 Article continues below advertisement
Describing where she was at mentally and physically the year prior, Constand explained, "I had a good future before me. I knew who I was and I liked who I was. I was at the top of my game, certain that the groundwork laid by my education and my athletic training had prepared me for whatever challenges were ahead."
"But I was wrong. Very wrong," she said. "Nothing could have prepared me for an early January evening spent at the home of a man I considered a friend. That was the night that Bill Cosby raped me."
The rest of the quotes pulled from Constand's book had to do with her relationship with "Mr. Cosby." She worked in Temple University's athletic department, and Cosby was both a sports fan and an alumnus of the school.
After the two were introduced at a basketball game in the fall of 2002, they forged a professional relationship that teetered on friendly, as they seemingly had a lot in common.
Article continues below advertisement
"Yet despite his obvious importance, Bill Cosby struck me as a down-to-earth and affable guy," Constand wrote. "During the tour of the locker room, he was surrounded by Temple employees and other supporters, but he appeared to have come alone – or at least without an entourage. He was dressed casually. He joked and bantered – and whenever he spoke, his warmly resonant voice was met with a chorus of chuckles."
"At one point while we were discussing some of the new athletic equipment, he turned and asked if anyone had a sore back," she went on. "He had the perfect treatment, he said, and he looked over at me. 'Here, I'll show you.' He told me to stand with my back to his and my arms bent. Once we were back to back, he slipped his arms through mine and attempted to hoist me up. I could tell he was staggering as he did this, and the room erupted in laughter. Since I couldn't see him, I'm not exactly sure what the joke was – perhaps he was making out that I was too tall for the stretching manoeuvre to work – but whatever it was, it seemed all in good fun. A silly moment with a man who obviously loved to entertain."
Article continues below advertisement
Constand said Cosby would often call her office with questions about the university's sports teams.
"We also began to talk about other shared areas of interest, like healthy eating and homeopathic remedies," she wrote. "Eventually, Mr. Cosby – everyone around the office called him that, or Mr. C. – began to ask me a few questions about myself. When he heard that I had been a communications major and had once considered getting into broadcasting, he offered to help, which I thought was kind. He arranged for me to talk to a few media industry executives, suggested I take acting lessons, and advised me to get a headshot for job applications."
Constand became "increasingly comfortable" with Cosby, who she said would make her laugh, lovingly poked fun at her Canadian accent, offered her advice and restaurant/travel suggestions, and showed a "genuine interest" in her family.
He even "offered me tickets so my parents could see him perform at an upcoming Toronto show. And during our phone calls, he'd often inquire about my folks, especially my mother. 'How's Mom doing?' he'd say. I was touched by his thoughtfulness."
Article continues below advertisement
"As the months unfolded, he extended a number of invitations," Constand wrote. "I went to a couple of large dinner parties at his home in the affluent Philadelphia suburb of Elkins Park. I attended a blues concert in New York with a group he'd put together. And I travelled to a First Nations reservation in Connecticut where he was performing at a casino. By the time a year or so had passed, I considered him a friend and a grandfatherly mentor."
"But," she noted, "there were a few strange moments that should perhaps have given me more pause than they did."
It was at his Elkins Park estate that Constand says Cosby sexually assaulted her after giving her wine and three pills that left her "frozen."
The Moment: Standing Up to Bill Cosby, Speaking Up for Women is available Sept. 7.