Betty White: The Last Photo Revealed — Frail, Gaunt Yet Smiling Days Before Death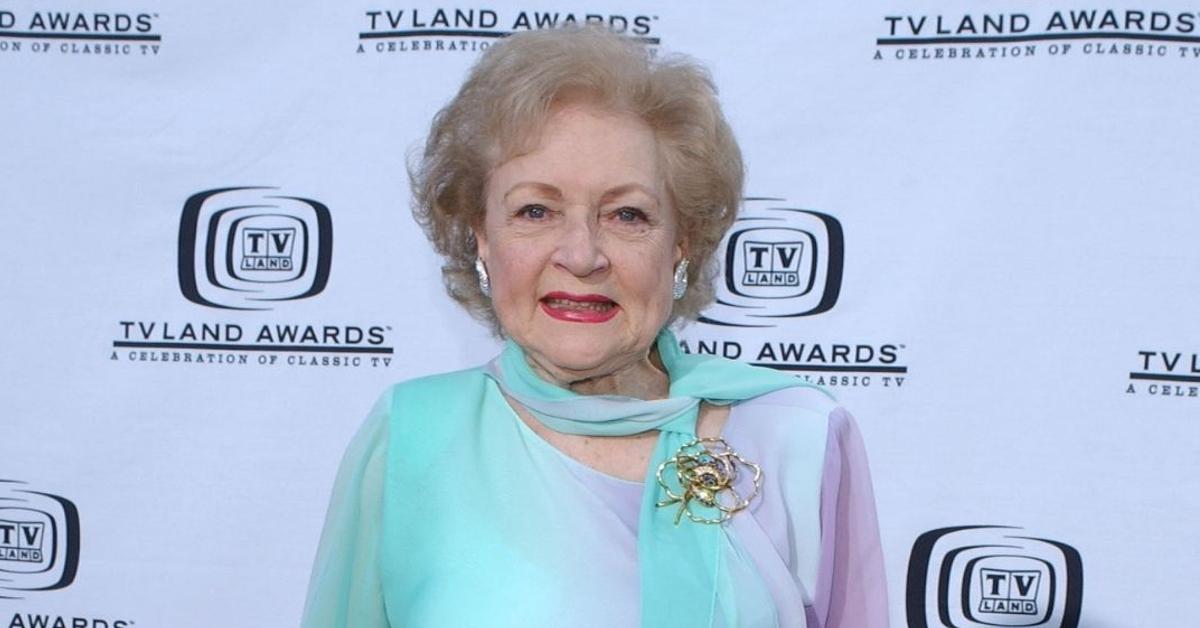 Betty White kept her smile until the very end. The 99-year-old actress looked frail but happy days before her unexpected death.
Article continues below advertisement
Article continues below advertisement
In the shot, Betty is seen flashing her signature pearly whites while sitting in a patterned chair. Wearing an attention-grabbing green blazer with a matching silk shirt underneath, the legendary actress rocked white pants and pearl earrings.
Article continues below advertisement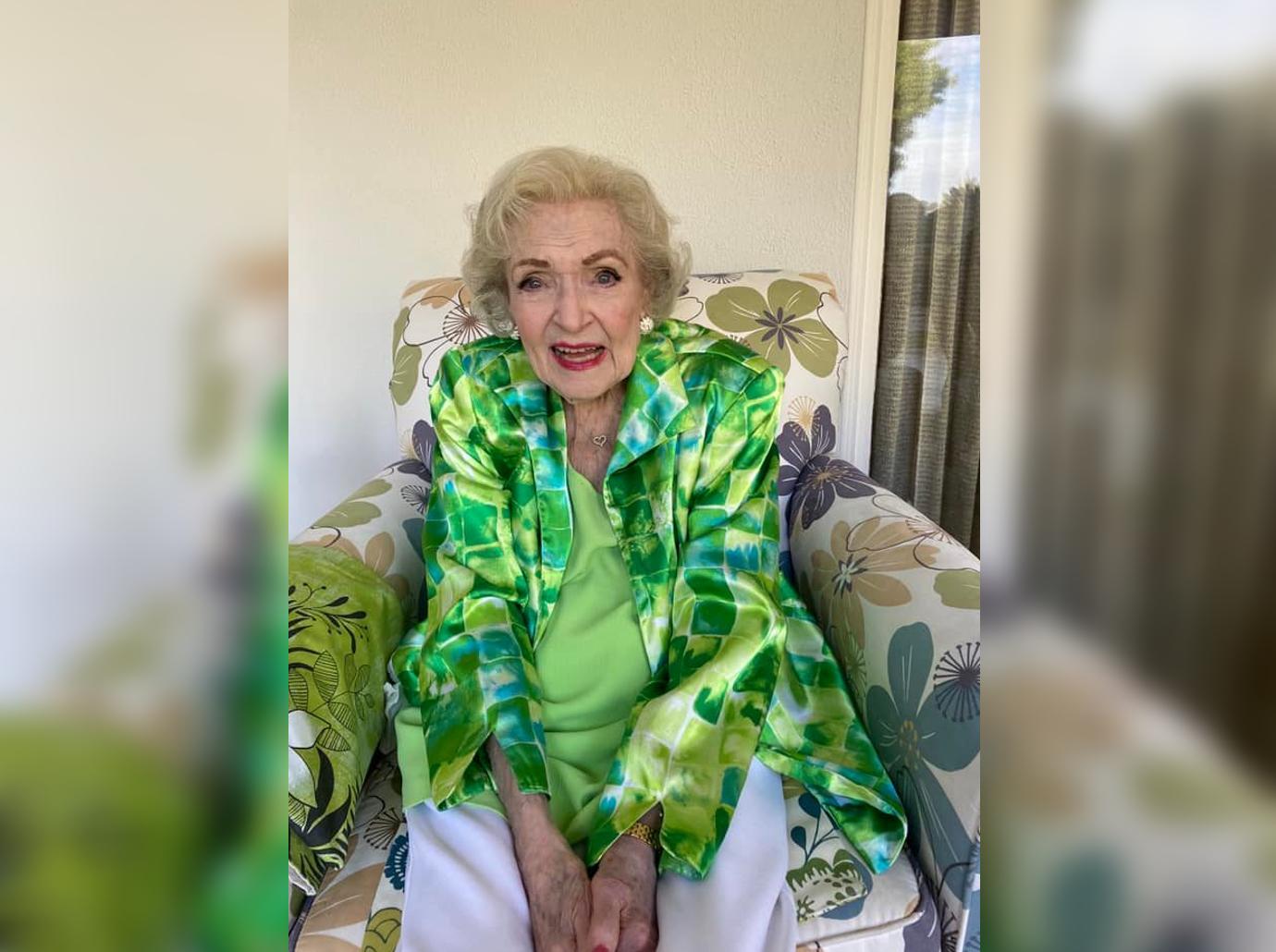 "It was taken on 12/20/21. I believe it's one of the last photos of her. She was radiant and beautiful and as happy as ever," she continued. "Thanks to all of you who are doing kind things today and every day to make the world a better place."
Article continues below advertisement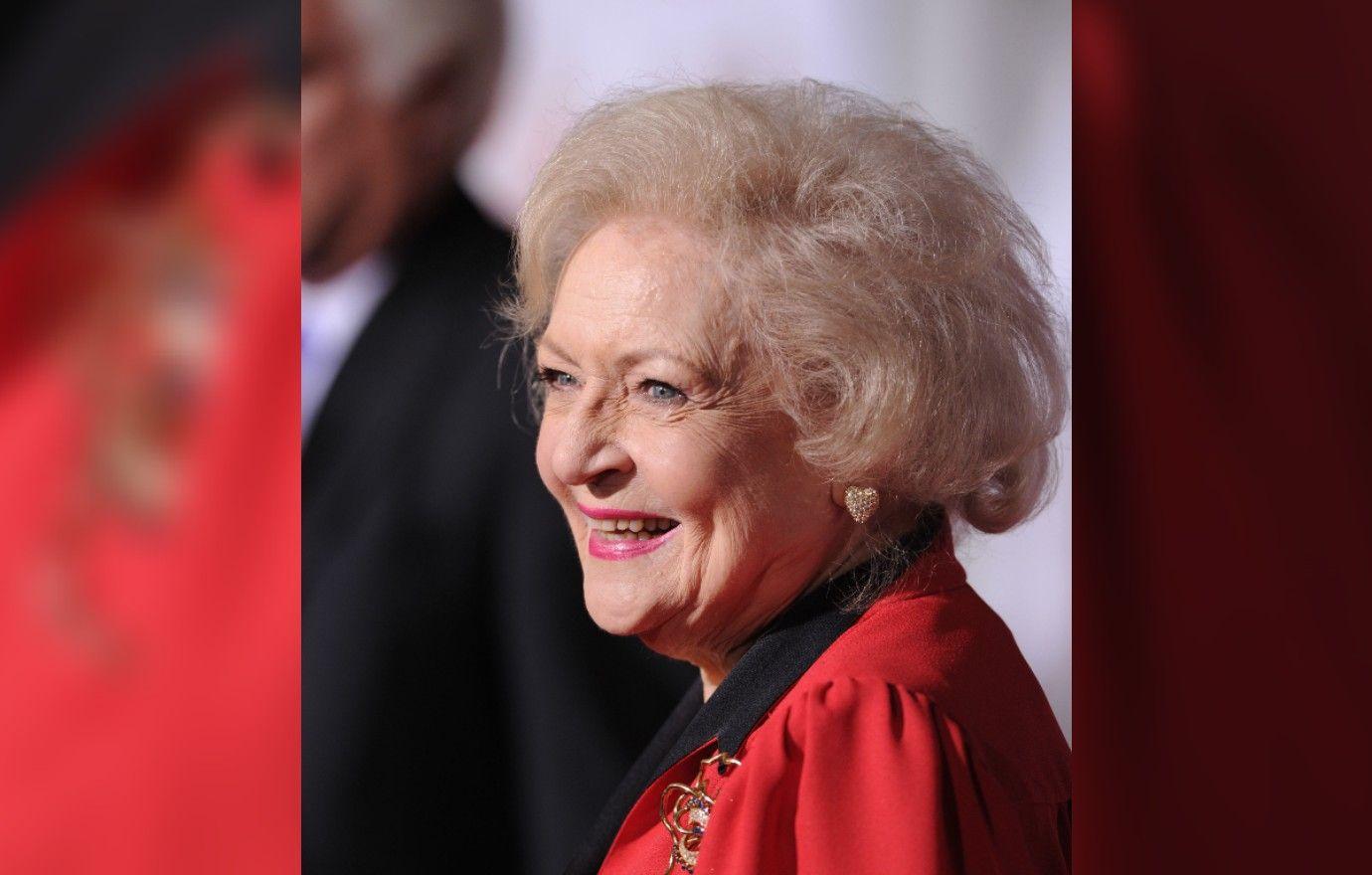 Last week, Betty's cause of death was released. According to her death certificate issued by LA County, the comedian suffered a stroke 6 days before her passing. Her official cause of death was listed as a cerebrovascular accident.
This photo was taken three days before her stroke.
Article continues below advertisement
RadarOnline.com spoke to the Los Angeles Police Department last week, who gave us the inside scoop into White's death investigation. Law enforcement arrived at her $5 million home on Friday to determine if there was any foul play in the actress' passing.
After examining the scene, cops told us they did not discover any foul play — but their job wasn't over. The responding officers remained on the scene until White's body was picked up by the funeral home. As of last week, her funeral was still in the planning process.
Betty would have turned 100 years old today. In probably the worst-timing cover ever, PEOPLE prematurely released their January 2022 issue just days before her death. Betty was featured on the cover with the headline: "Betty White Turns 100."
She eerily told the outlet, "I'm so lucky to be in such good health and feel so good at this age. It's amazing."