Newly Engaged Ben Affleck & Jennifer Lopez Crash Into Starbucks Sign In Attempt To Escape Paparazzi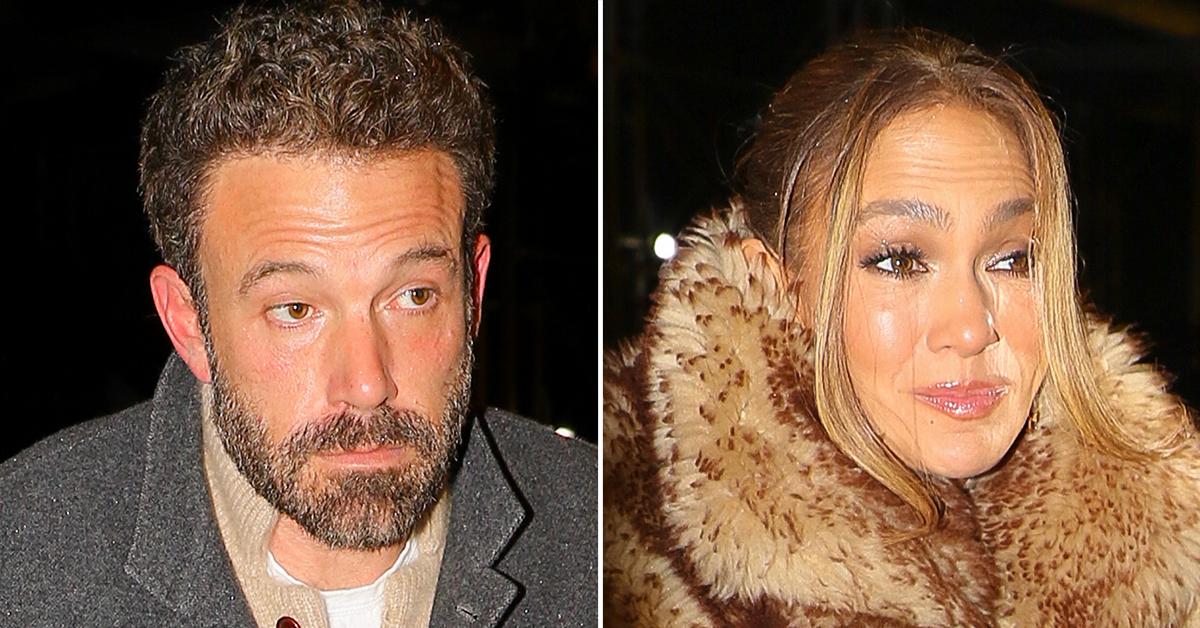 Ben Affleck and Jennifer Lopez's afternoon Starbucks run turned chaotic when the newly engaged couple crashed into a sign at the coffee chain's drive-thru while attempting to escape the paparazzi.
The accident went down at a West Los Angeles location on Wednesday when they were in Affleck's pricey Mercedes-Benz.
Article continues below advertisement
The Argo actor was behind the wheel, so really, he has no one to blame but himself. J. Lo was in the passenger seat, but their plans got spoiled when Affleck's back tire ran over the metal sign and got stuck in the rim of his luxury ride.
There's a video of the incident, and the crunch of the metal on metal is cringeworthy, to say the least.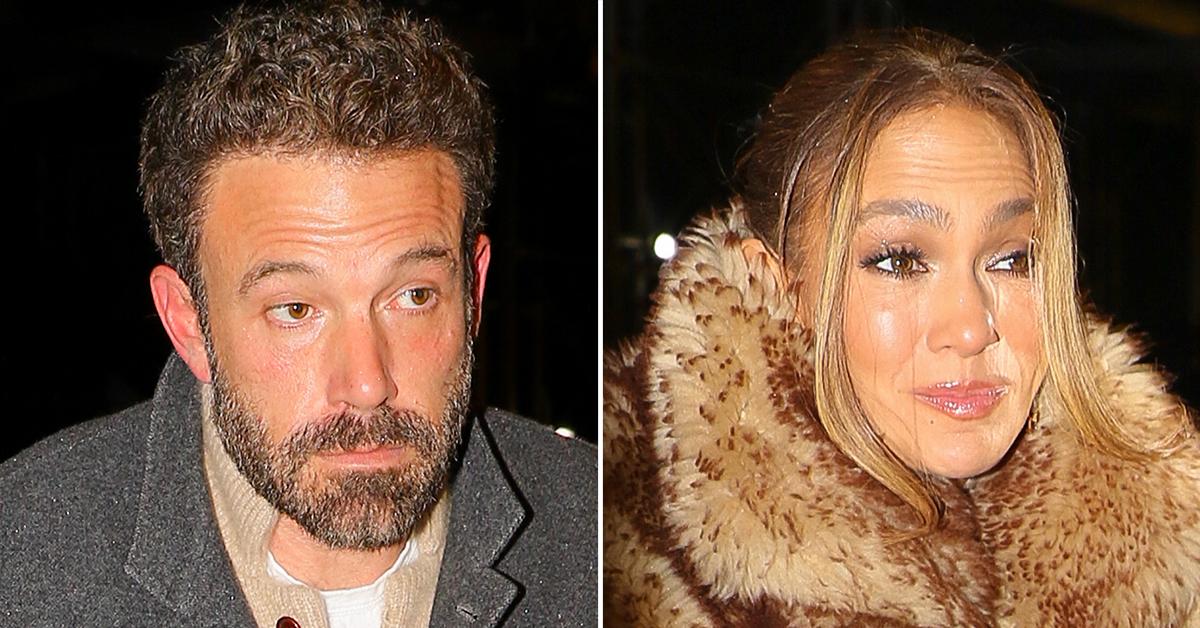 Article continues below advertisement
Affleck looks upset and defeated as the same shutterbugs he tried to avoid come rushing to his aid. As he moves forward with the sign jammed into his back tire, one cameraman puts his equipment down to help jimmy the bent metal out of the Mercedes' rims.
Telling the pap "thanks" and that he "appreciates" the assistance, Affleck attempts to move forward, forgetting about the other side of his vehicle.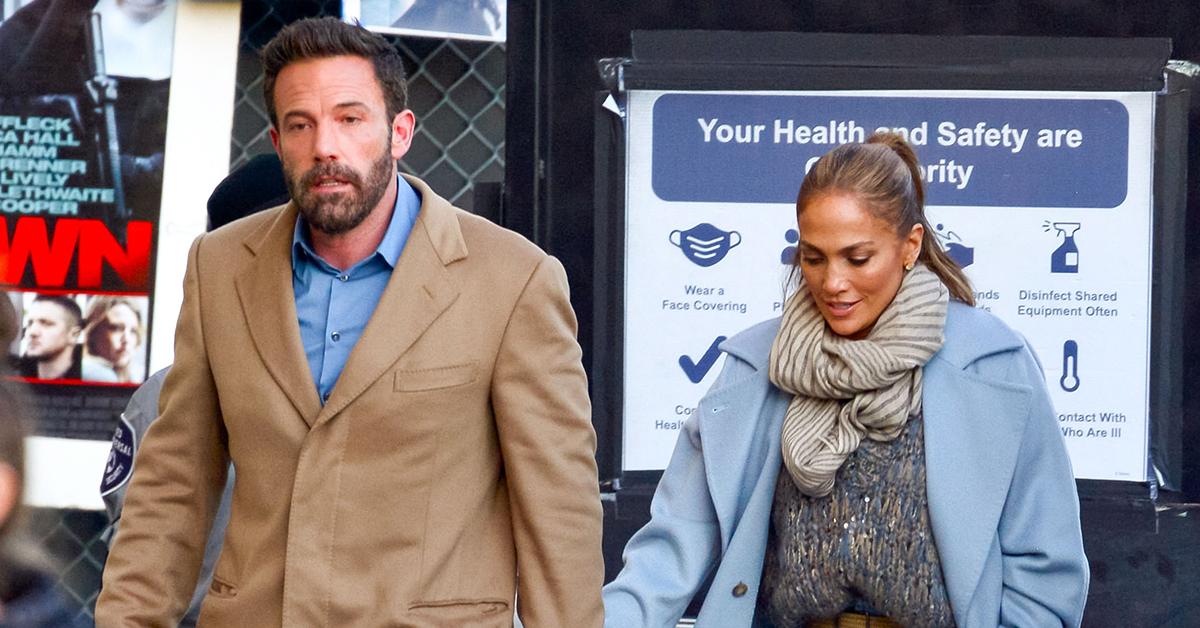 Article continues below advertisement
"Be careful with this rim on this side!" another paparazzi screams while still holding his camera perfectly angled at the stressed-out couple. Puffing away on his cigarette while backing up and maneuvering forward, Affleck finally clears the drive-thru, but the drama doesn't end there.
Realizing the cameras aren't going anywhere, the Academy Award winner appears to get aggravated as he pulls up to give his order.
Stopping at the window for a brief moment, Affleck speeds off into the distance instead of giving his coffee order. It's unclear if J. Lo ever got her caffeine fix after crashing into the Starbucks sign.
Definitely not off to a good start for the couple who is reportedly getting married in secret to avoid the media circus.
Article continues below advertisement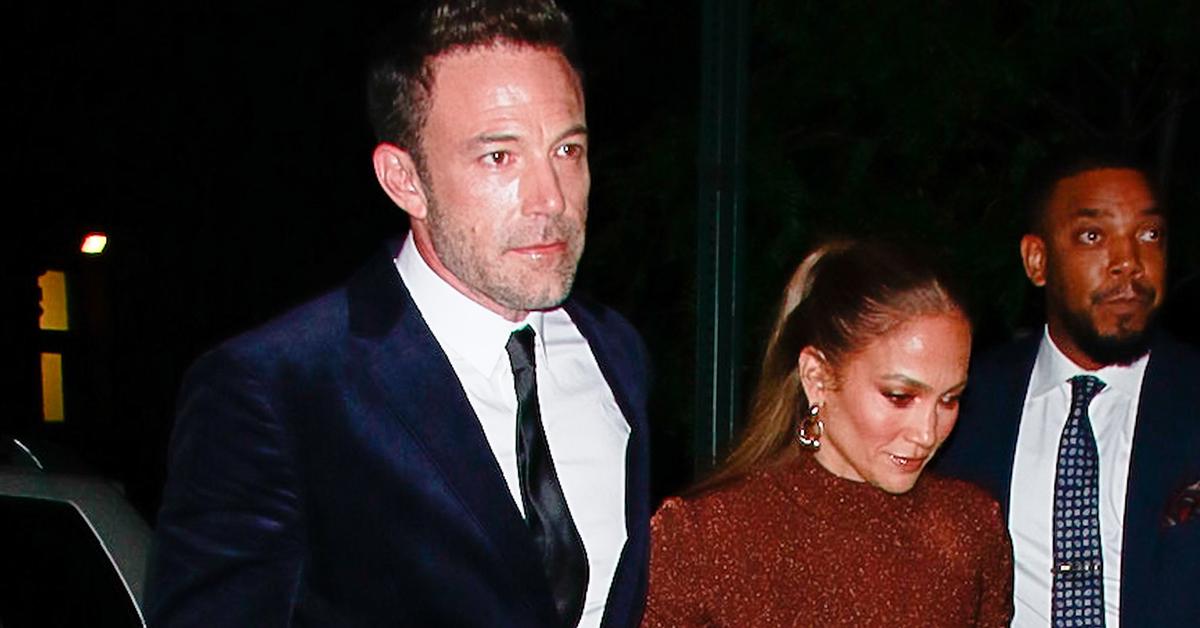 Insiders claim that Affleck and J. Lo are going to wed without warning this time around. "After the last time [their previous engagement], there won't be any announcements of when and where they are getting married. They will just do it and then announce," a source told Page Six.
The duo was supposed to walk down the aisle in 2003 but famously called off the wedding days before they were set to exchange vows.
Fast-forward to nearly 20 years later and Bennifer is engaged again!