Ben Affleck Spotted For First Time Since Heated Fight With Ex-Wife Jen Garner Following Home Purchase With J. Lo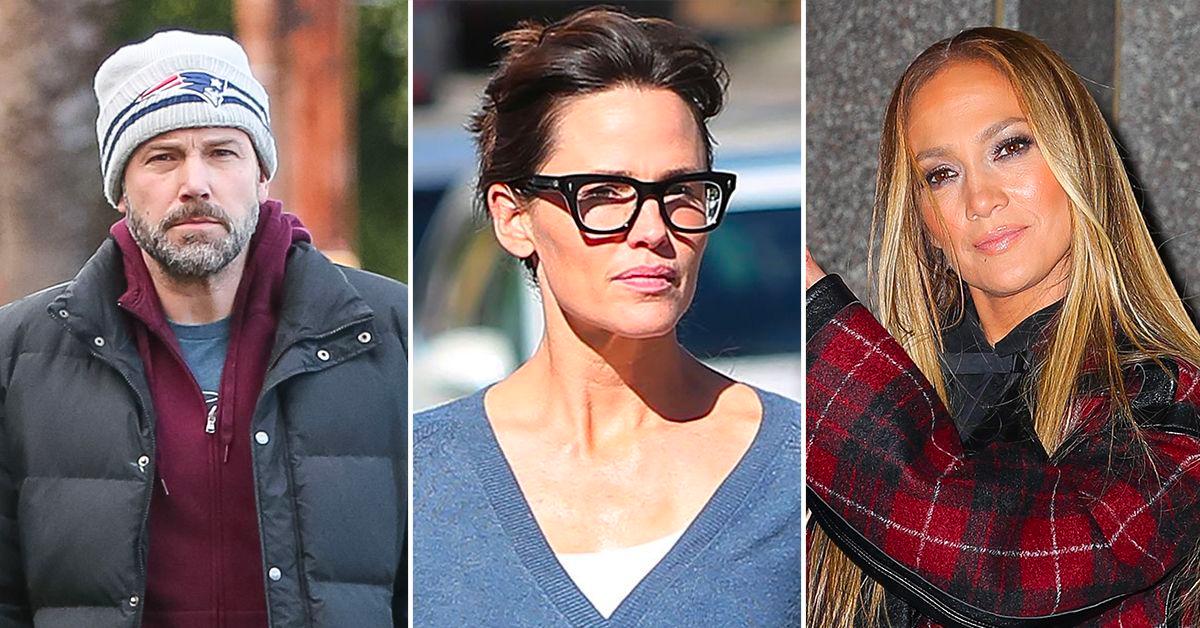 Ben Affleck doesn't seem to care his argument with Jen Garner was caught on camera — the Batman star is too focused on his girlfriend-turned-roommate J. Lo. Days after photos of Affleck's intense conversation with his ex-wife hit the web, he came out of hiding and appeared unable to keep his hands off the Marry Me actress.
Article continues below advertisement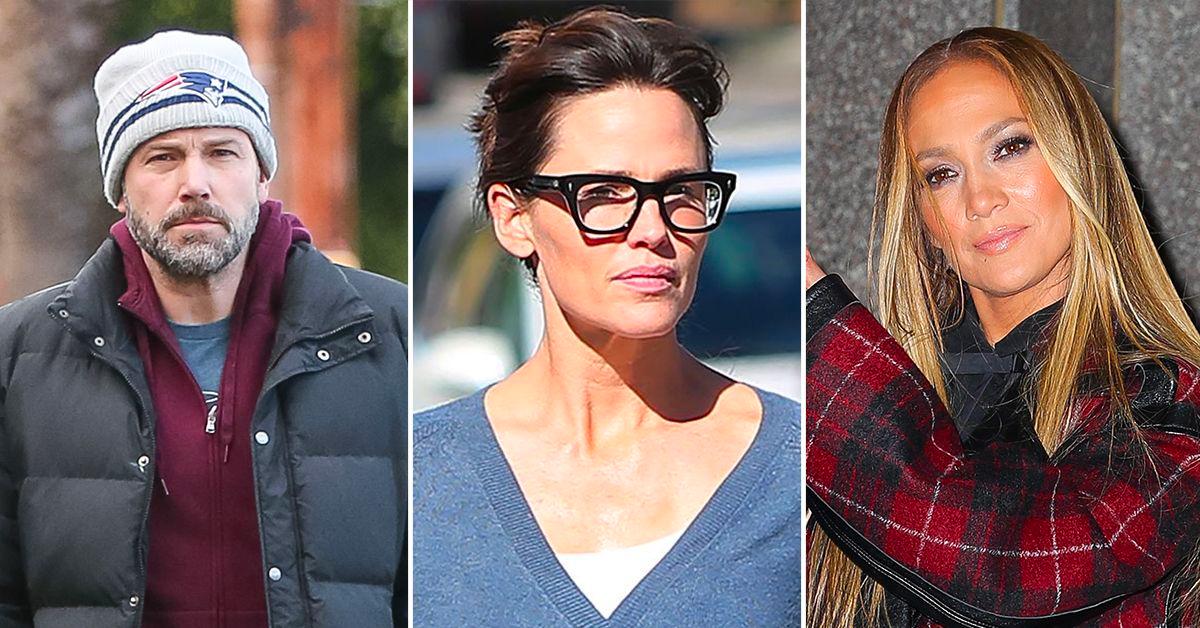 The 49-year-old Academy Award winner looked happy in love while strolling the streets with J. Lo, marking his first outing since the pictures with Garner circulated. In the shots, Affleck is seen wearing his favorite checked shirt and in a completely different mood than when we last saw him with his ex.
Walking arm in arm down the streets of his ritzy Pacific Palisades, California, neighborhood, the actor and his babe didn't appear to be bothered by the cameras.
Article continues below advertisement
At one point during their couple's stroll — which was interrupted by Affleck's youngest child, son Samuel, 10 — the Deep Water star stopped J. Lo in her tracks and planted a kiss directly on her lips.
Of course, the Let's Get Loud singer, 52, looked flawless despite the casual outing.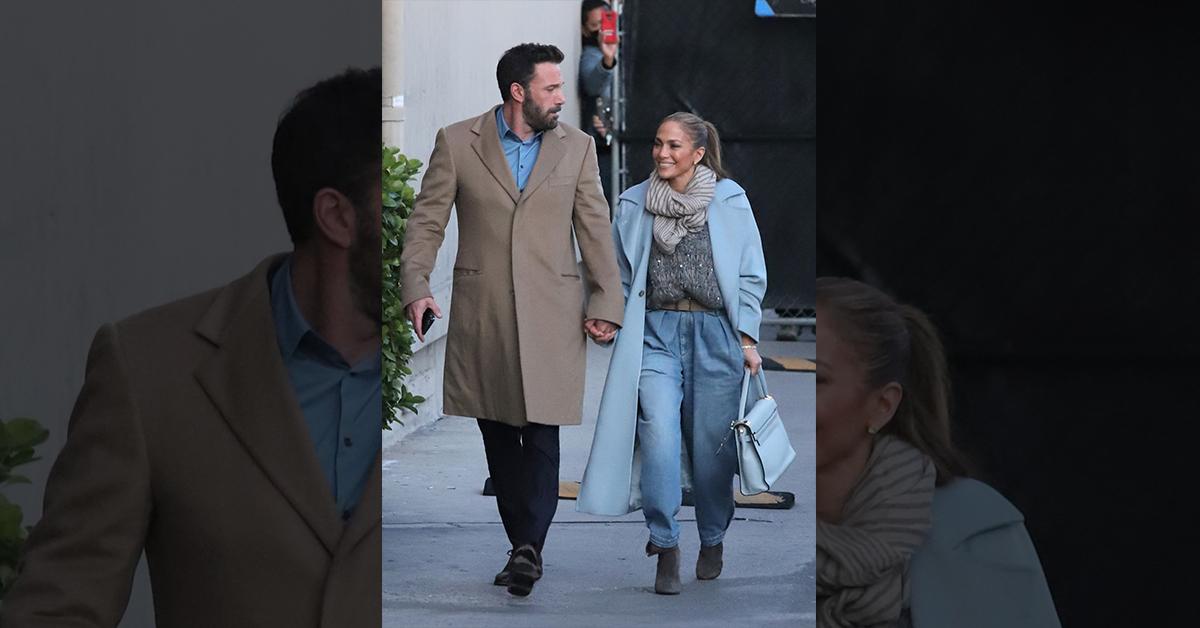 Article continues below advertisement
Wearing a low-cut tan blouse, J. Lo slipped her famous curves into a pair of trendy wide-legged jeans. Adding inches to her frame with caramel-colored wedges, she tied her hair back in a slick ponytail and blended into the upper-class neighborhood crowd.
Affleck, J. Lo, and Samuel all appeared to be in a cheery mood. The trio was seen smiling from ear to ear while hanging out together.
This might be the last walk Affleck and J. Lo do in Pacific Palisades since the couple is making the move to Bel-Air. As RadarOnline.com reported, the ex-fiancées-turned-on-again lovers recently purchased a mansion in the celebrity-riddled Los Angeles neighborhood, and it didn't come cheap.
Their massive 20,000 square foot property cost them a whopping $50 million!
Article continues below advertisement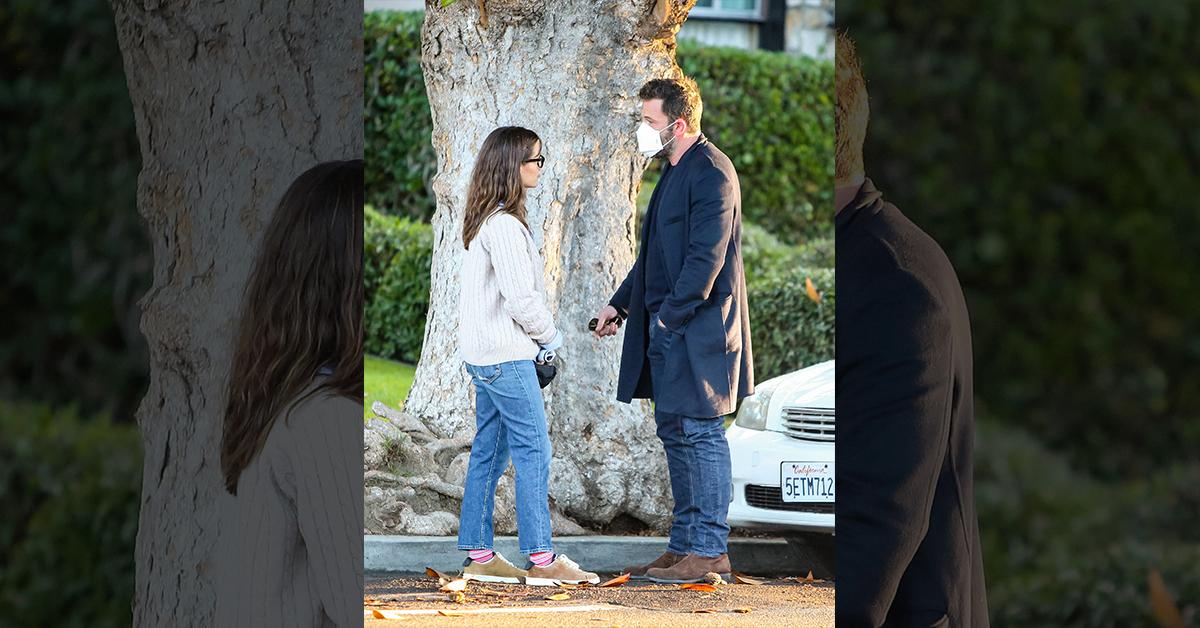 Affleck and J. Lo have been working hard on blending their families, and, thankfully, their new home is big enough for their entire clan. Between them, they have 5 kids, including his children with Garner and her teenage twins with ex-husband Marc Anthony.
While it's unclear exactly what went down between Affleck and Garner over the weekend, they didn't look happy to be in each other's presence.
Ironically, their heated street argument unfolded after Affleck's home purchase with J. Lo made headlines.