Exes Ben Affleck & Jen Garner Spotted In Heated Argument After 'Batman' Star Purchased Mansion With New Lover J. Lo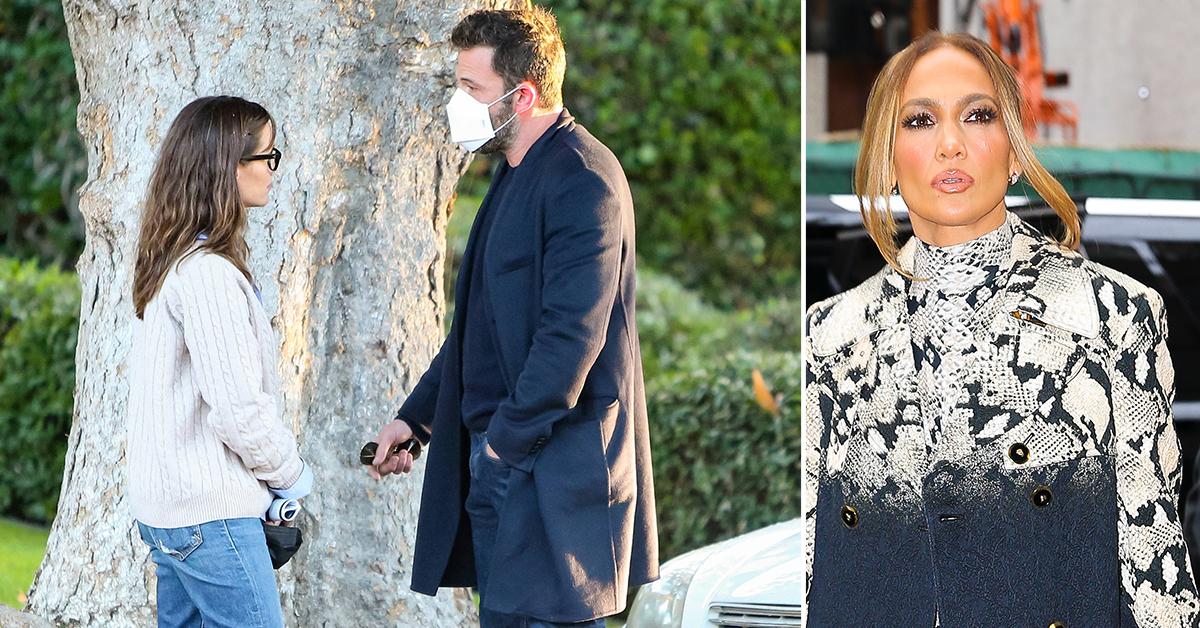 Ben Affleck has some explaining to do! The 49-year-old Academy Award winner puffed on his cigarette fiercely while appearing to fight with his ex-wife Jen Garner, 49, on the Los Angeles streets over the weekend. The exes appeared to be locked in a heated conversation outside her car on Sunday.
Their argument occurred just hours after it was revealed that Ben and his on-again girlfriend, Jennifer Lopez, bought a $50 million home together.
Article continues below advertisement
In photos obtained by Daily Mail, Ben looked stressed as he lighted his cigarette and ferociously moved his arms around. At one point during their heated conversation, he seemed to get frustrated. His annoyance was written all over his face.
Once he saw the paparazzi were there capturing the whole thing, Ben stuffed his mouth with his cigarette and attempted to keep calm.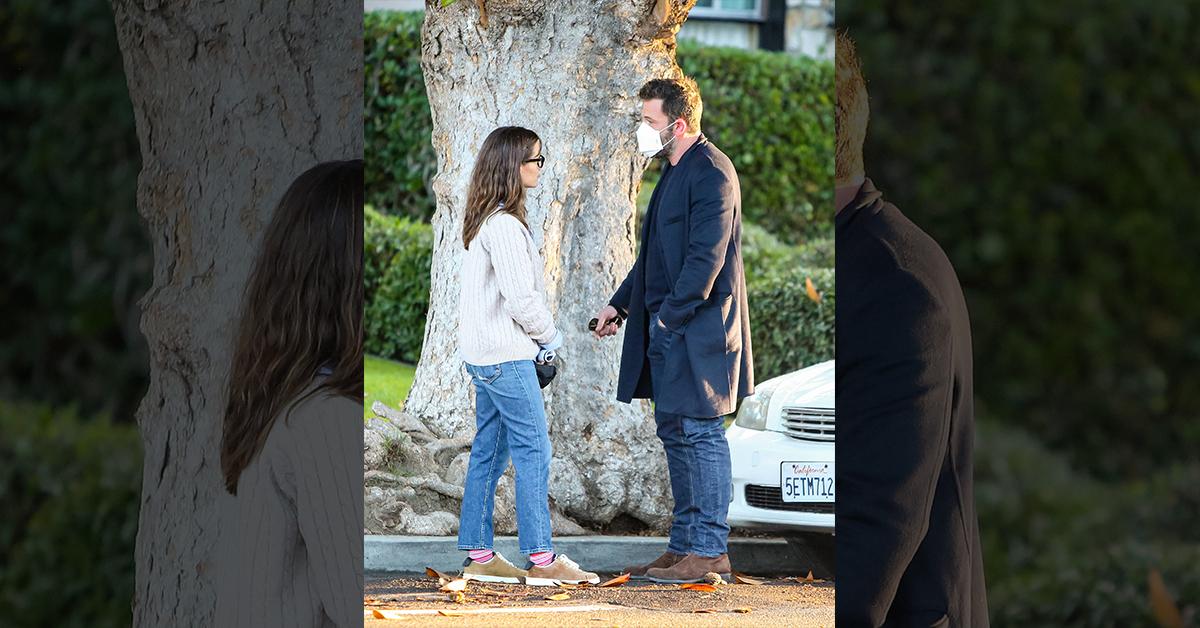 Article continues below advertisement
As for Jen, she didn't look rattled by her ex-husband's outburst. The 13 Going On 30 actress appeared to keep her cool and let Ben do most of the talking.
Jen — who is the mother of his three children — kept it casual for their meetup-turned-argument. Wearing a long denim skirt and beige-toned sweater, the star paired her daytime look with a pair of $800 Gucci sneakers.
If the exes wanted to keep their drama a secret, they didn't do a good job. Shutterbugs eagerly snapped away as they appeared to fight. However, this is far from their first public argument.
The former Mr. and Mrs. also had a tense conversation in front of photographers last year.
Article continues below advertisement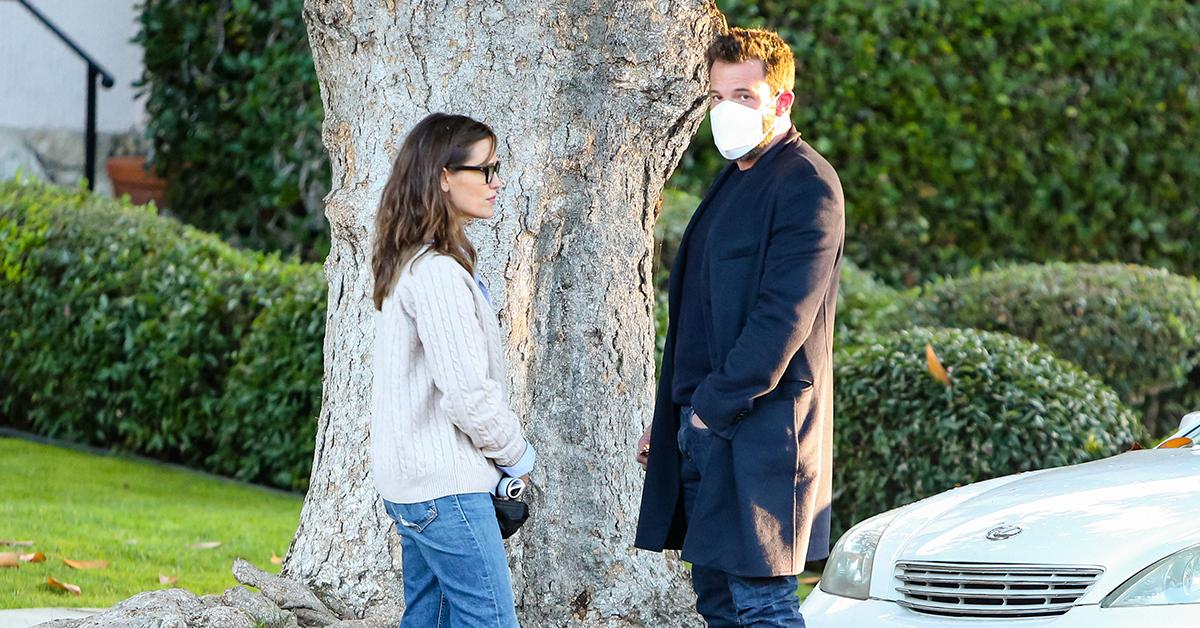 The timing is interesting, considering Ben took a huge step with J. Lo over the weekend. The formerly engaged couple was seen taking a tour of their brand-new home in the ritzy Los Angeles area of Bel-Air on Sunday.
Their massive 20,000 square foot mansion is big enough for Ben and J. Lo's whole family, including the 5 children they share with their exes.
Article continues below advertisement
The Batman star shares three kids — daughters Violet, 16, and Seraphina, 13, and son, Samuel, 10 — Jen. As for J. Lo, the Marry Me actress has two twins — Emme and her son, Max — from her previous marriage to Marc Anthony.
The couple has been working on blending their family for a while, and the home purchase seals the deal.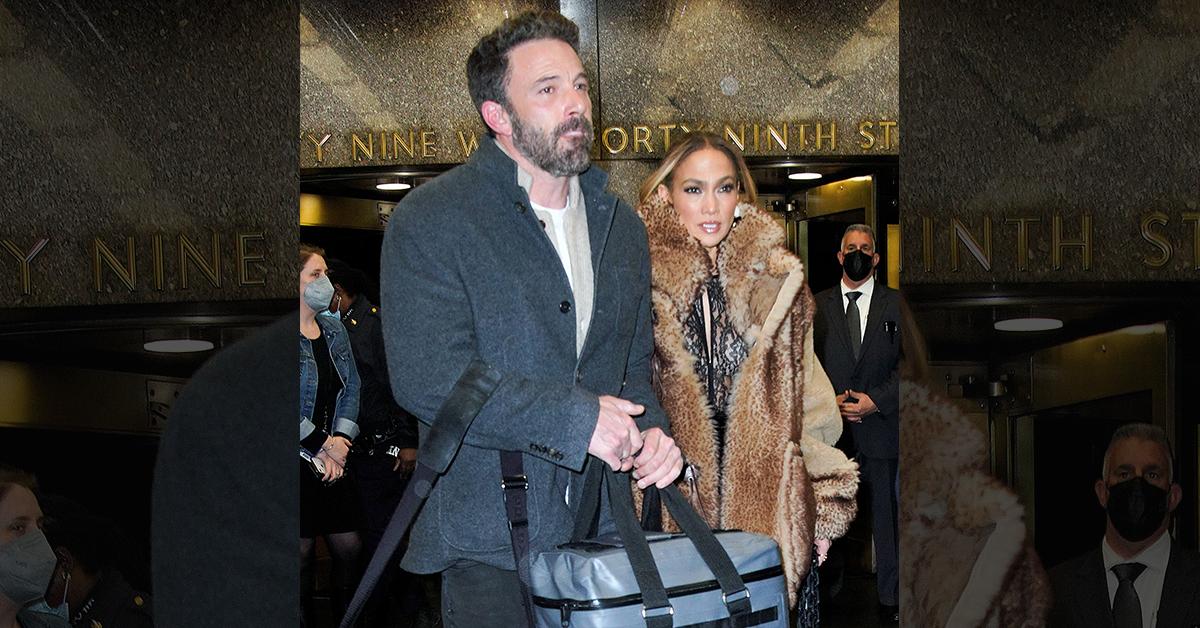 Ben and J. Lo rekindled their relationship in April 2021 almost immediately after she ended her engagement with Alex Rodriguez. The duo has been inseparable ever since.
Their new home signifies they are getting walk down the aisle-type serious, leaving many to believe a wedding is on the horizon.